There are many ways to design your perfect outdoor space, even if you have a huge backyard or a tiny patio to work on. For that, make sure you keep an eye on the latest 2022 outdoor design trends.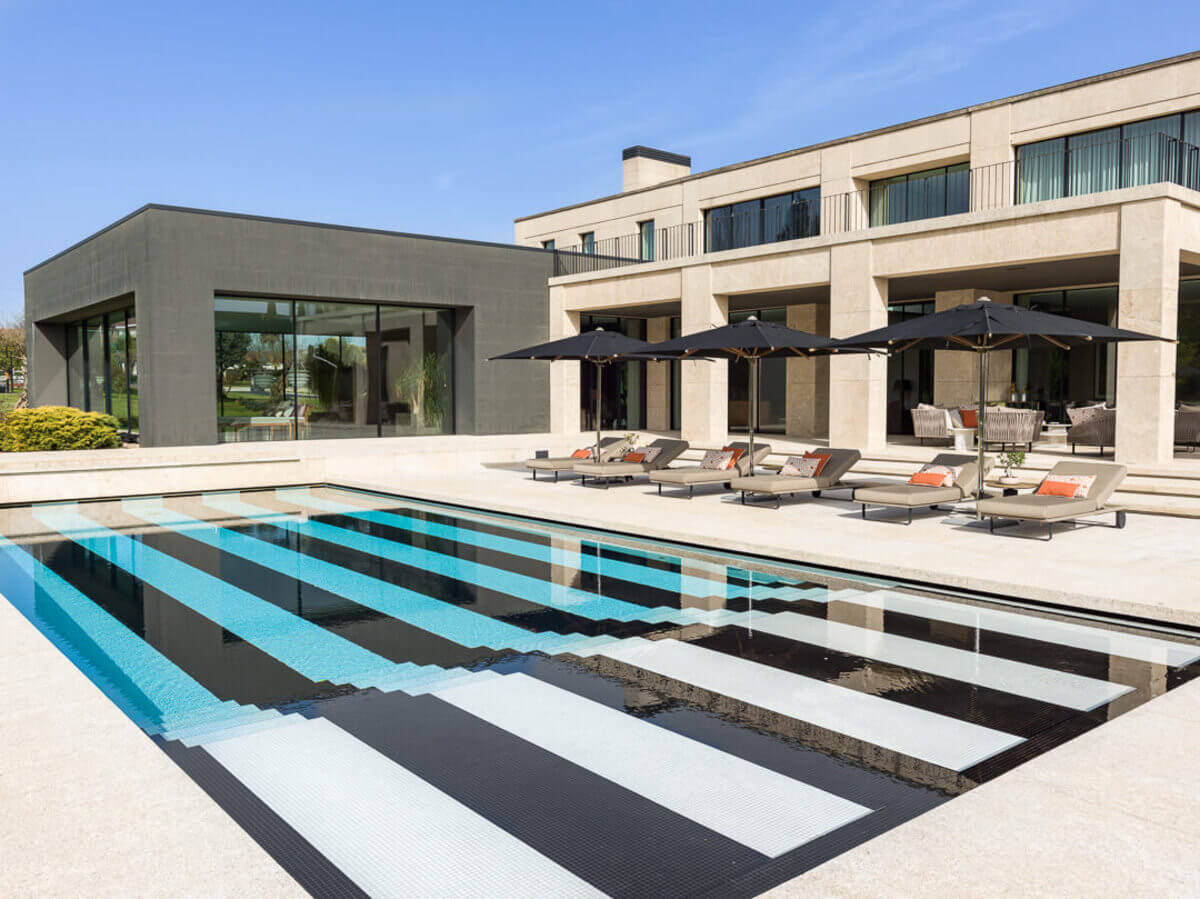 EARTHY TONES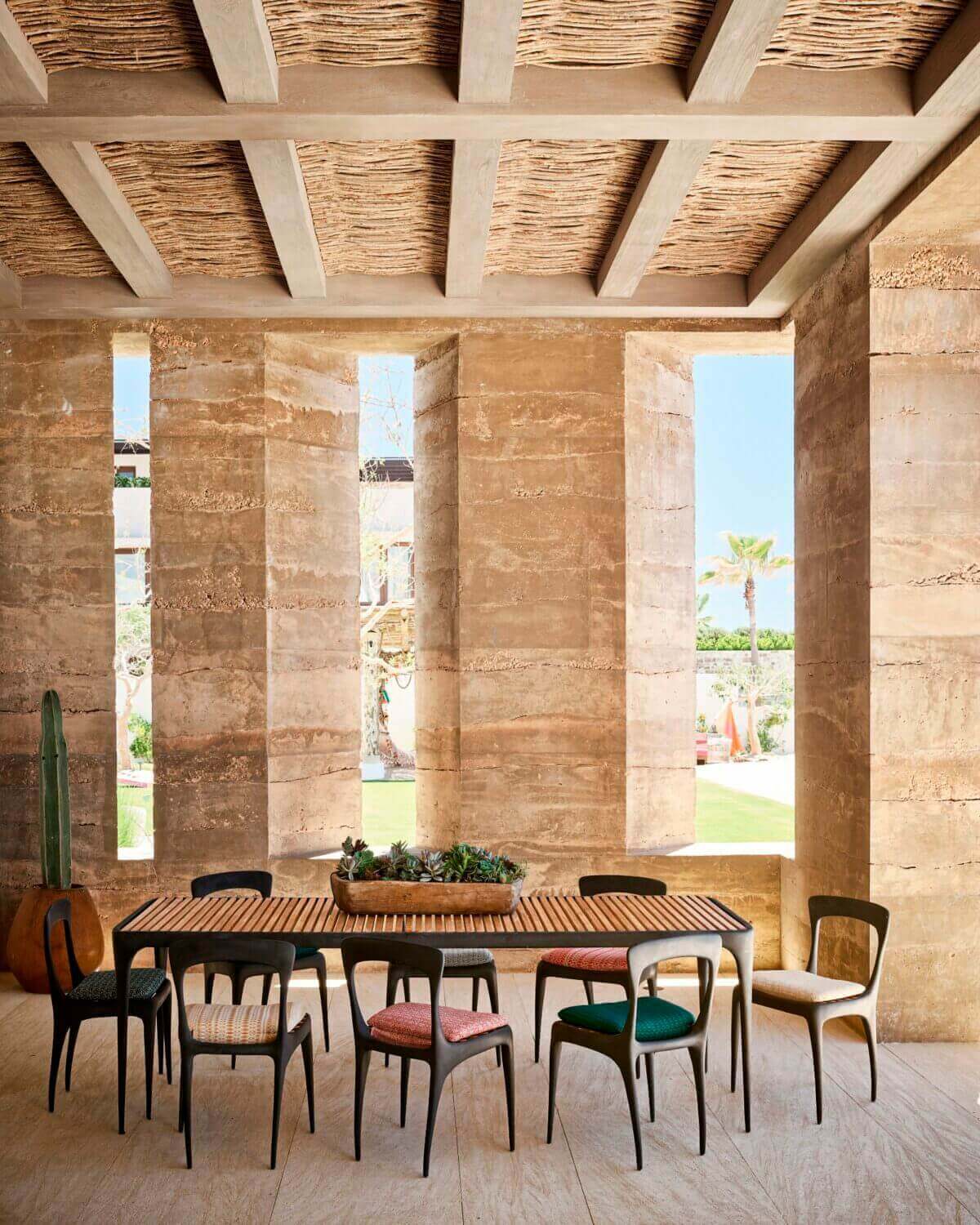 Bringing nature to your home. Earthy tones have been really popular in interior design projects, residential and commercial. This natural palette with neutral hues like dusty, sandy tones or light shades of blue has proven to be very versatile.
Warmer earthy tones are the biggest color trend in 2022. Terracotta is the color of choice for the indoors and outdoors designs so take it as an inspiration and add red, orange, golden, and other earthy tones to your furniture.
INDOOR-OUTDOOR SPACES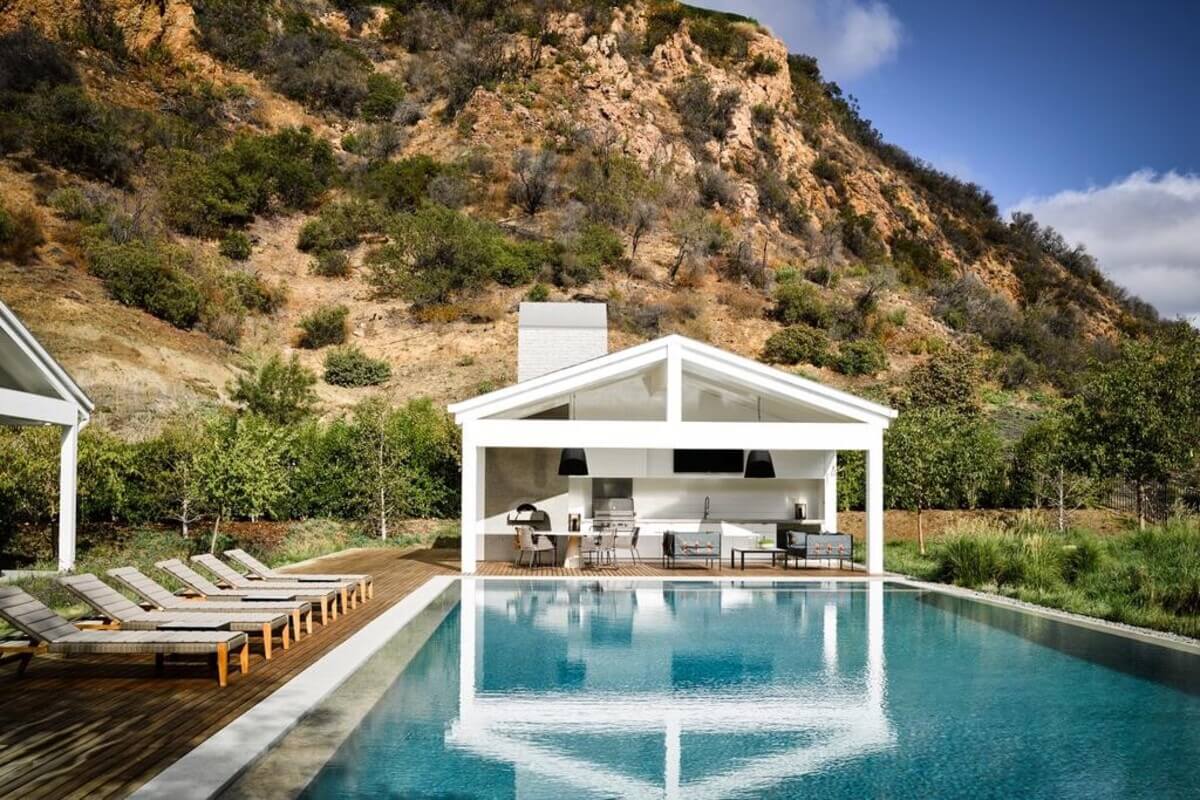 Distinguish between indoor and outdoor areas. This is another big trend for 2022. Creating a feeling of continuity by blending the indoor and outdoor of the home. Outdoor furniture has been competing with modern furniture usually used indoors in recent years, rather than what we used to call "outdoor furniture".
Thanks to vegan and eco-friendly materials, and multifunctional furniture, designing an outdoor area that feels like an additional room in the house became easier.
If you want to maximize your outdoors, create communal areas under a patio covering and add rugs, ceramics, candles, and decorative lighting to create an outdoor living room or dining room that feels like an indoors.

OUTDOOR DESIGN TOP TRENDS 2022
WELLNESS AREA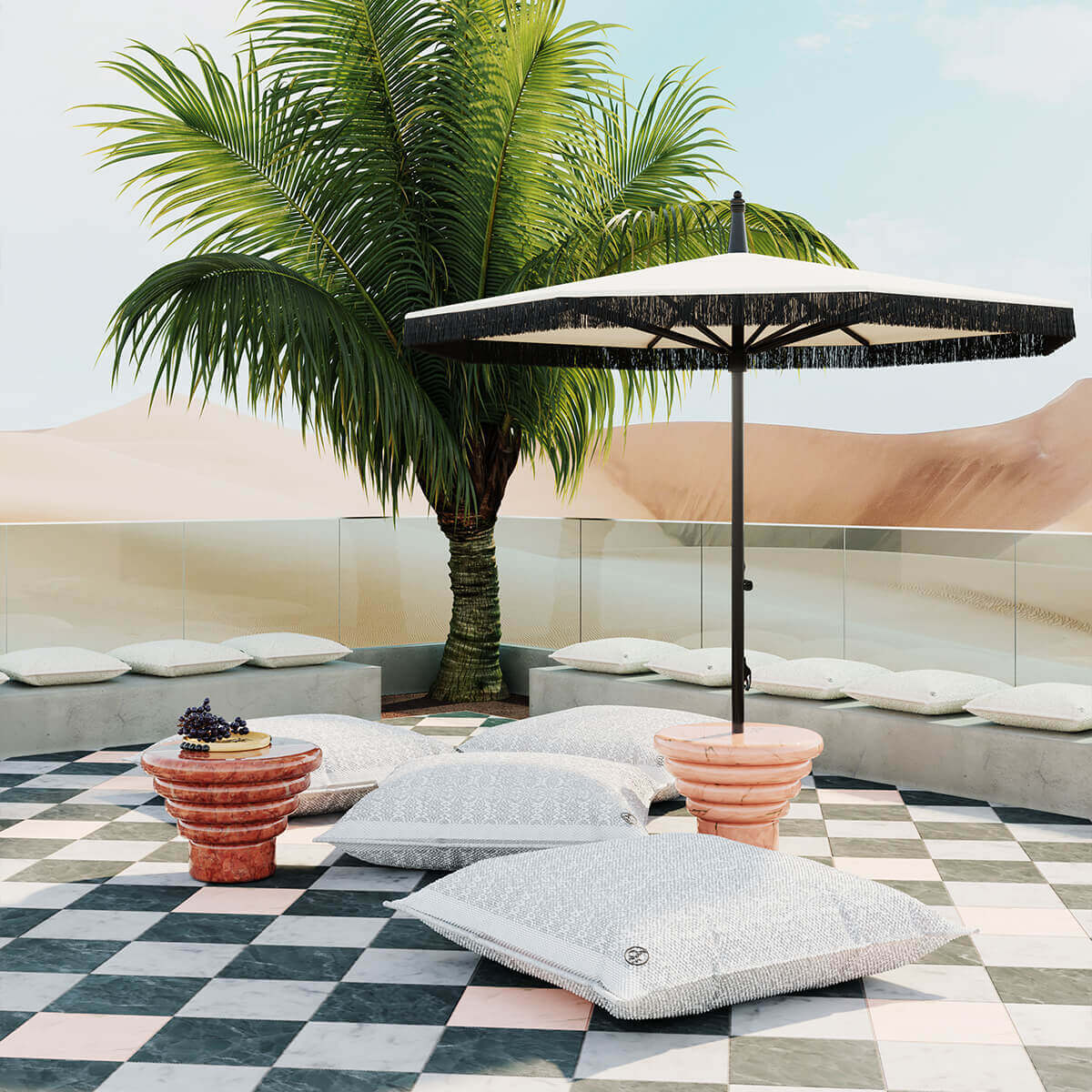 Thanks to the pandemic, homes became a place where people spend most of their time. For this reason, it is important to have a communal area where you can welcome family and friends as much as a private space for exercising or meditating.
The outdoor design trend brings something that interior designers have been doing indoors to the outdoors.
OUTDOOR DINING AREA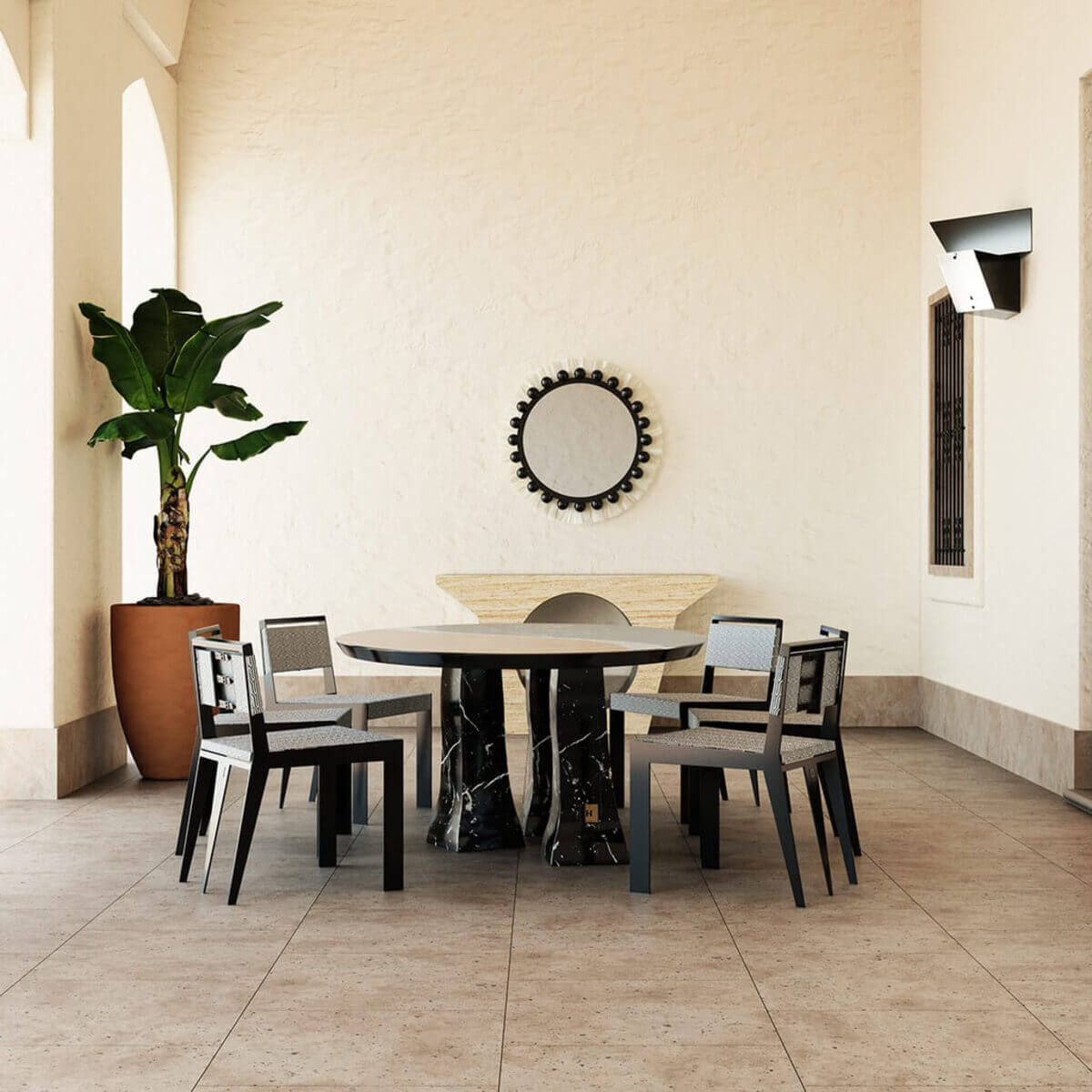 An open-air dining room is a dream for everyone who wants to spend some quality time with their family and friends during summertime.
Consider the sensation of a summer breeze while drinking a glass of white wine and eating fresh fruit. The best memories are most likely to happen in the outdoor dining room.
This outdoor design trend is all about functionality and comfort. Design an outside area under a patio cover or natural shade, choosing a material like concrete, travertine, and faux leather, paying attention to the light design and an extra seating area. These are some tips to master an outdoor dining room design.
OUTDOOR KITCHEN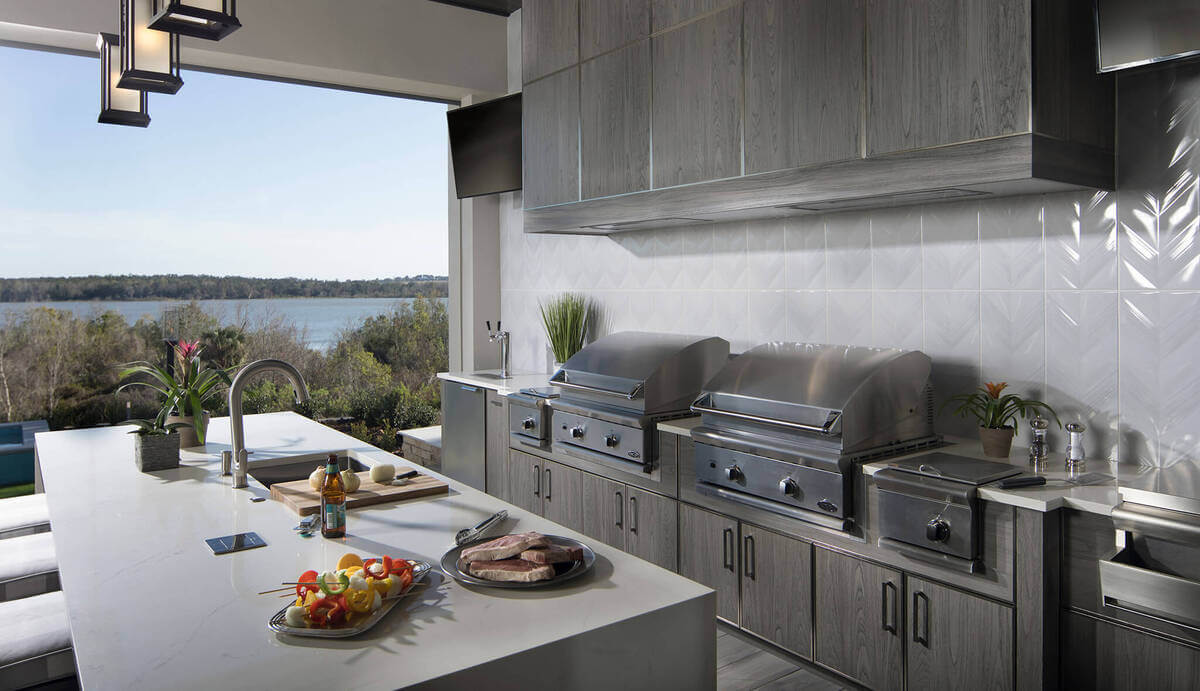 For people that have a passion for cooking, an outdoor kitchen is a mandatory element in the house. There´s no better way to spend a summer evening than eating a delicious meal while watching the sunset. It could be fully furnished, a simple BBG grill, or a fire pit for toasting corn or melting marshmallows.
If you are serious about following this 2022 outdoor design trend, keep in mind that storage, shelves, as well as versatile countertop where you can cook and eat right immediately, are essential features for an outdoor kitchen
MEANINGFUL GARDENS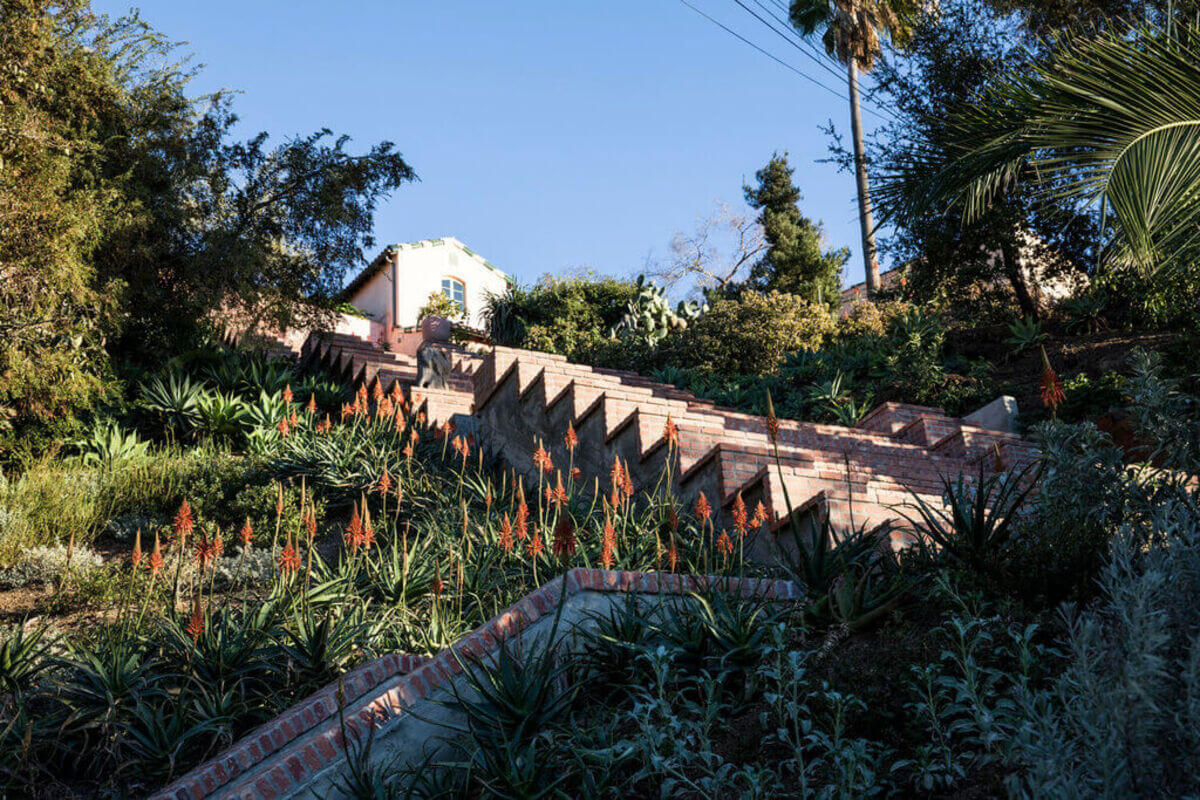 Another outdoor design trend for 2022 is meaningful gardening. Natural material, earthy colors, multifunction furniture and indoor-outdoor areas, It´s all about utility when it comes to outdoor design. As a result, gardens are both attractive and useful places.
Meaningful gardens are a responsible and eco-friendly trend with intention of being harvested later, such as fragrant herbs and vegetables.
OUTDOOR DESIGN TOP TRENDS 2022
OUTDOOR LIVING ROOMS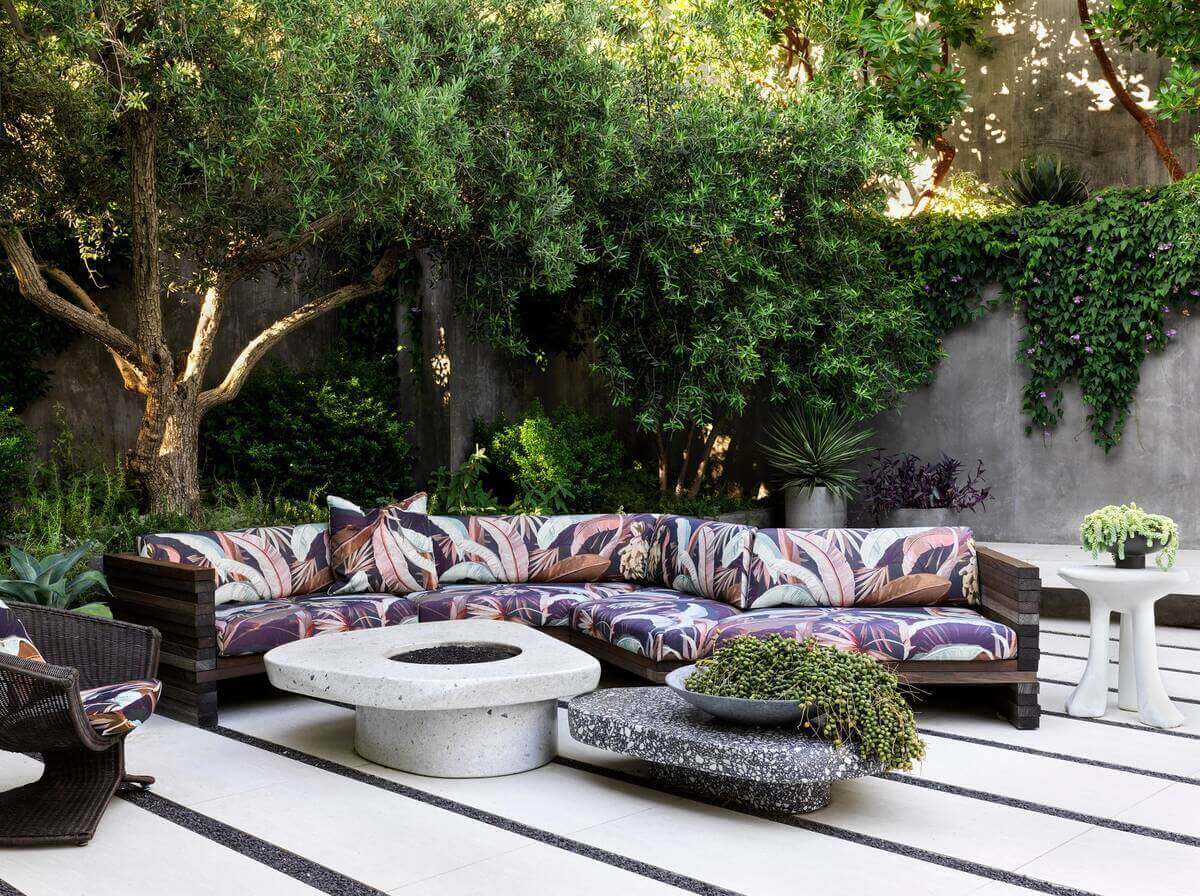 It takes as much attention and creativity to build an outdoor living room as it does to design an interior living room.
Choose a location, a layout and consider the material for a good outdoor living room design. An outdoor living room must fulfill different purposes. Consider creating a room where you can snooze and have conversations all night. For that reason, cozy outdoor furniture is mandatory, as is a temperature regulator, like parasols and fire pits and weather-resistant finishes.
BOHO DESIGN STYLE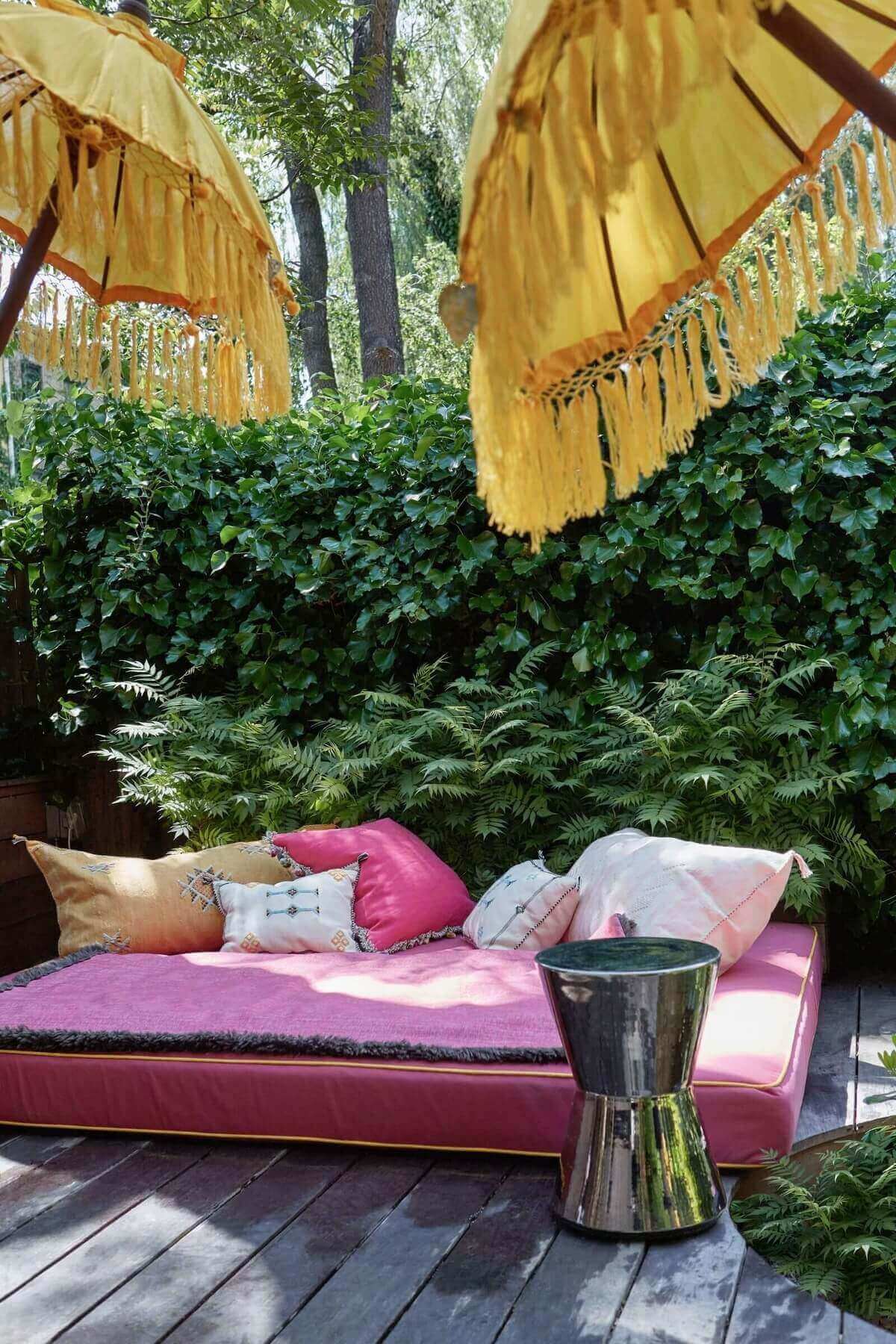 Bohemian interior design is possibly the most important interior design style for an outdoor design project 2022. With is strong angles, colorful patterns, and saturated hues.
Even while this vivid and soulful interior design style is popular, an outdoor design project does not have to follow the rules. Rather, include some bohemian elements. Add cushions, hairy carpets, elegant furniture, bright decorative objects, and a campfire to bring everything together.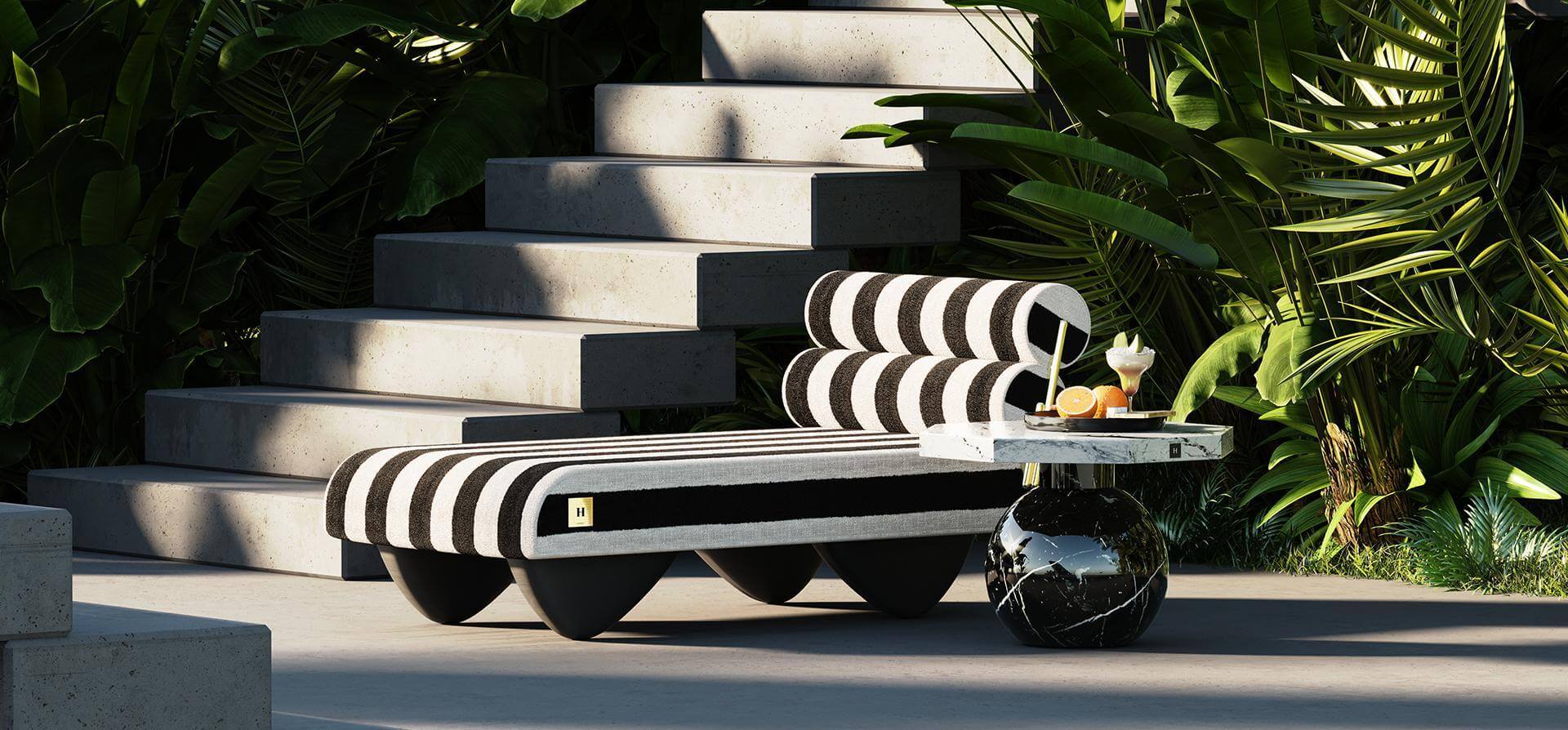 Credits: Hommés Studio