Christian Siriano is a fashion star and choose this Modern Home to be his refuge. He and his partner were responsible for the craft of their refuge, not far from New York City.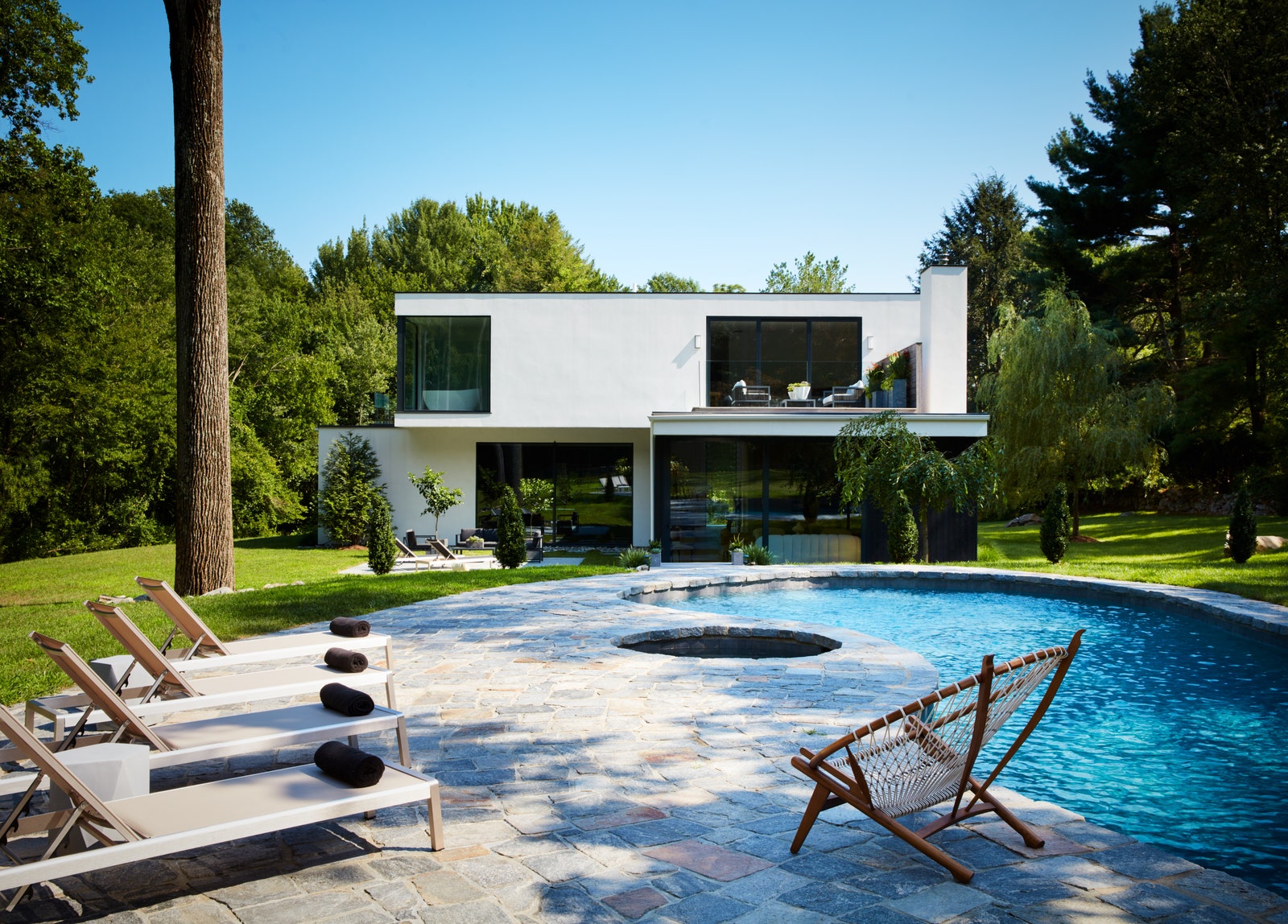 Christian Siriano knew this was his home at the exact moment he saw it. Located in the coastal Connecticut town of Westport, this is a zone that is known for traditional shingle houses. The design studio that constructed this place was RAAD Studio in collaboration with the architect Bolek Ryzinski.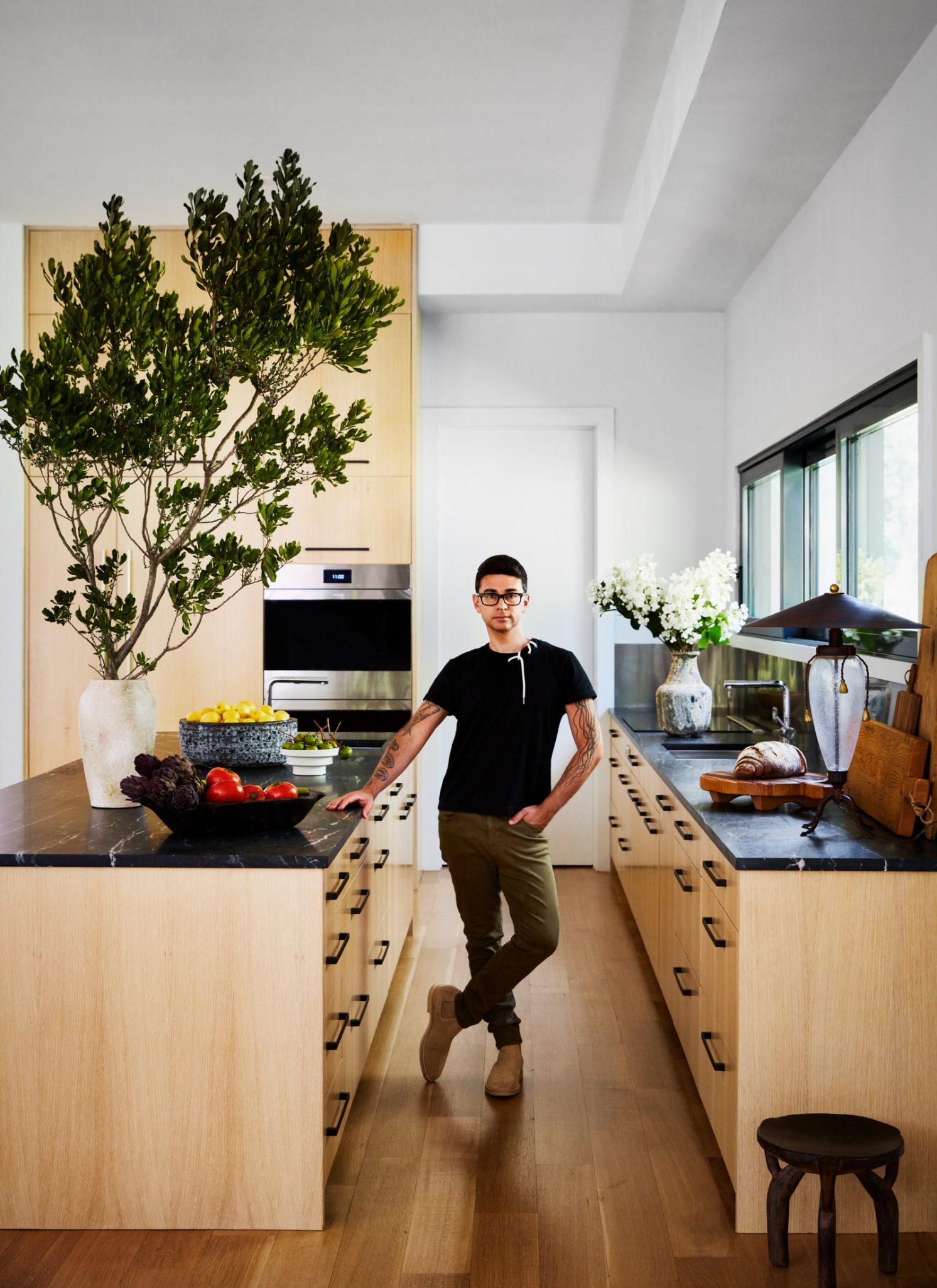 Siriano bought his home in February and then, in March, Covid-19 sent the entire country to lockdown. So, Christian and his partner Kyle Smith, a menswear designer, stayed in their refuge the whole time. Siriano said that "It's like another world up here," he says. "It's quiet. We're completely surrounded by nature."
Regarding this home, he also said that "This architecture just felt like a way to showcase all the things I love, kind of like a gallery space,".
Now, we take a look to the Modern Home of Christian Siriano and his partner Kyle Smith! The first image is Siriano's office that has his Lula settee, with circular cushions and a bench base. It has a CB2 desk and a Oswald Haerdtl for Thonet chair.
MODERN HOME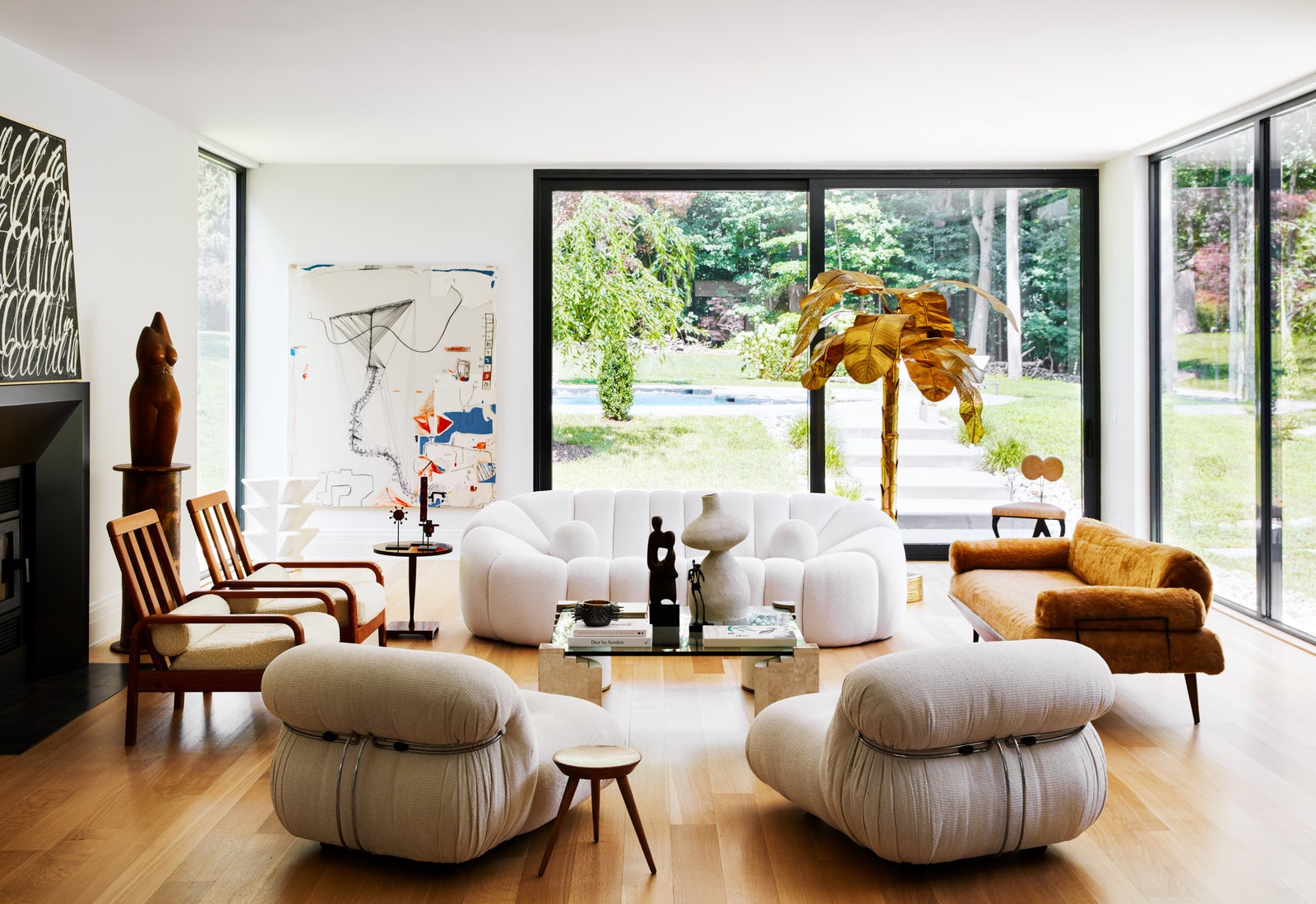 The open living room has some of Christian's favourite design treasures. We can see a Pierre Paulin-inspired sofa, side by side with Mario Bellini for Cassina chairs. The painting on the wall is a magnificent work of art that belongs to Eser Gündüz.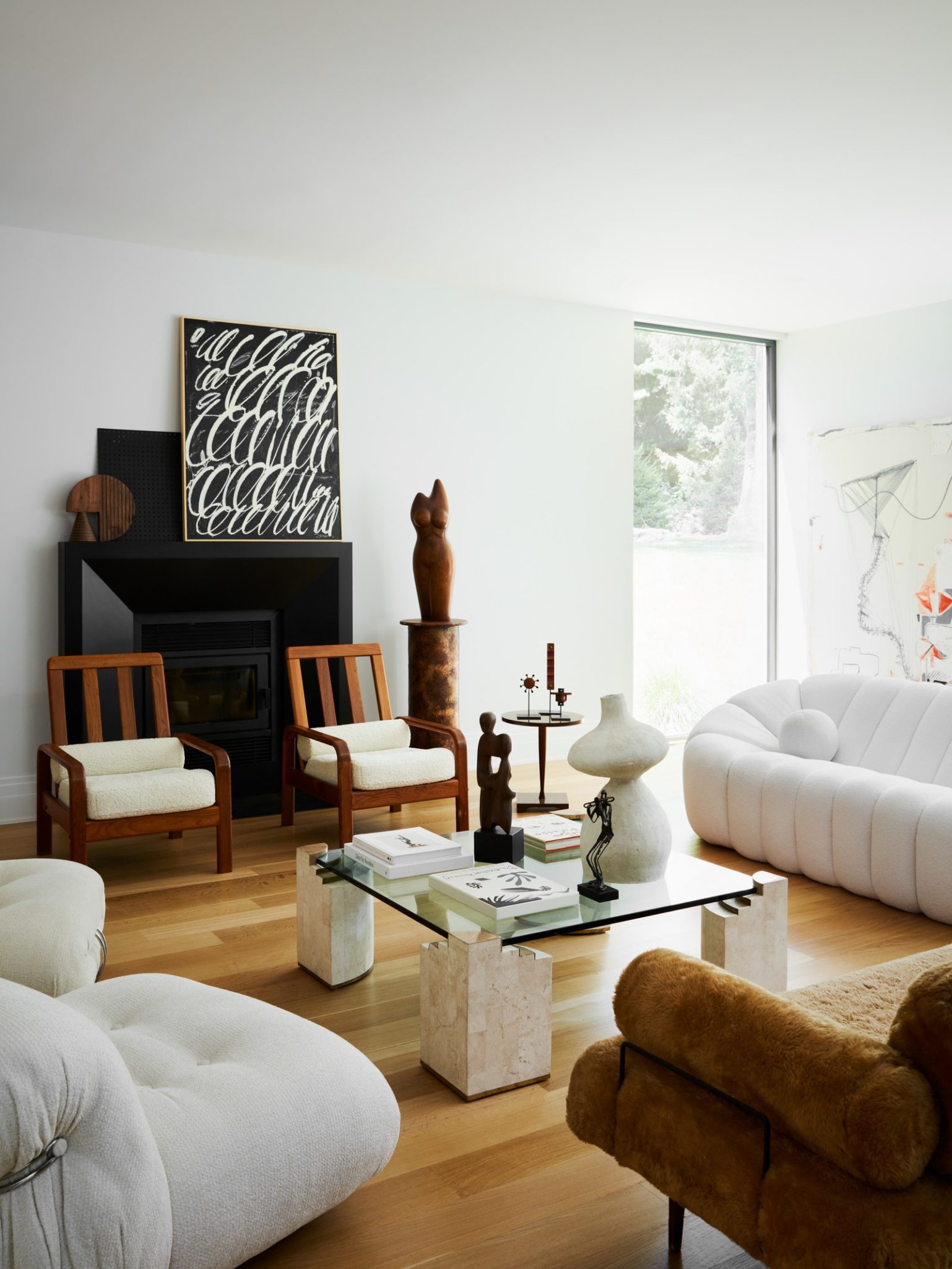 In the kitchen (first image) we can see natural wood cabinetry topped with Pietra Cardosa stone. Then there is also the bar stools that are 1950's Frederick Weinberg that Siriano wanted to restore and so he did. The second images shows us the dining room with a RH dining table. We can see a unique paiting from Gee Gee Collins and a pair of 1970's Mackintosh for Cassina chairs.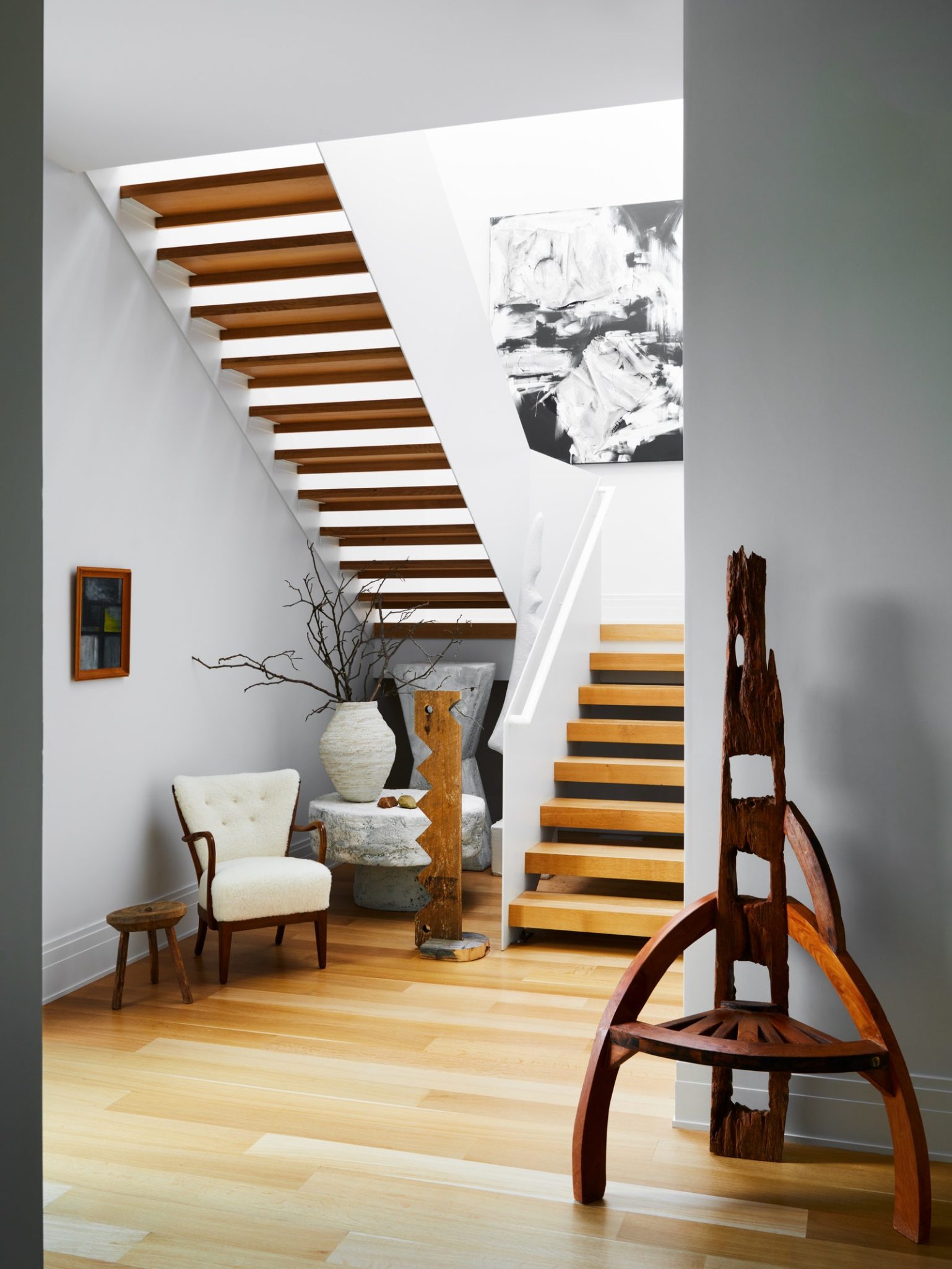 One thing that is important about this home is its statement stairs. In this spot at home there is a Philip Arctander chair and a carved wood chair.
Christian Siriano's bedroom don't have television or curtains and that is deliberate because Siriano loves to waking up to the light. The bed combines a vintage linen bedcover from paris and woven pillows from Spain.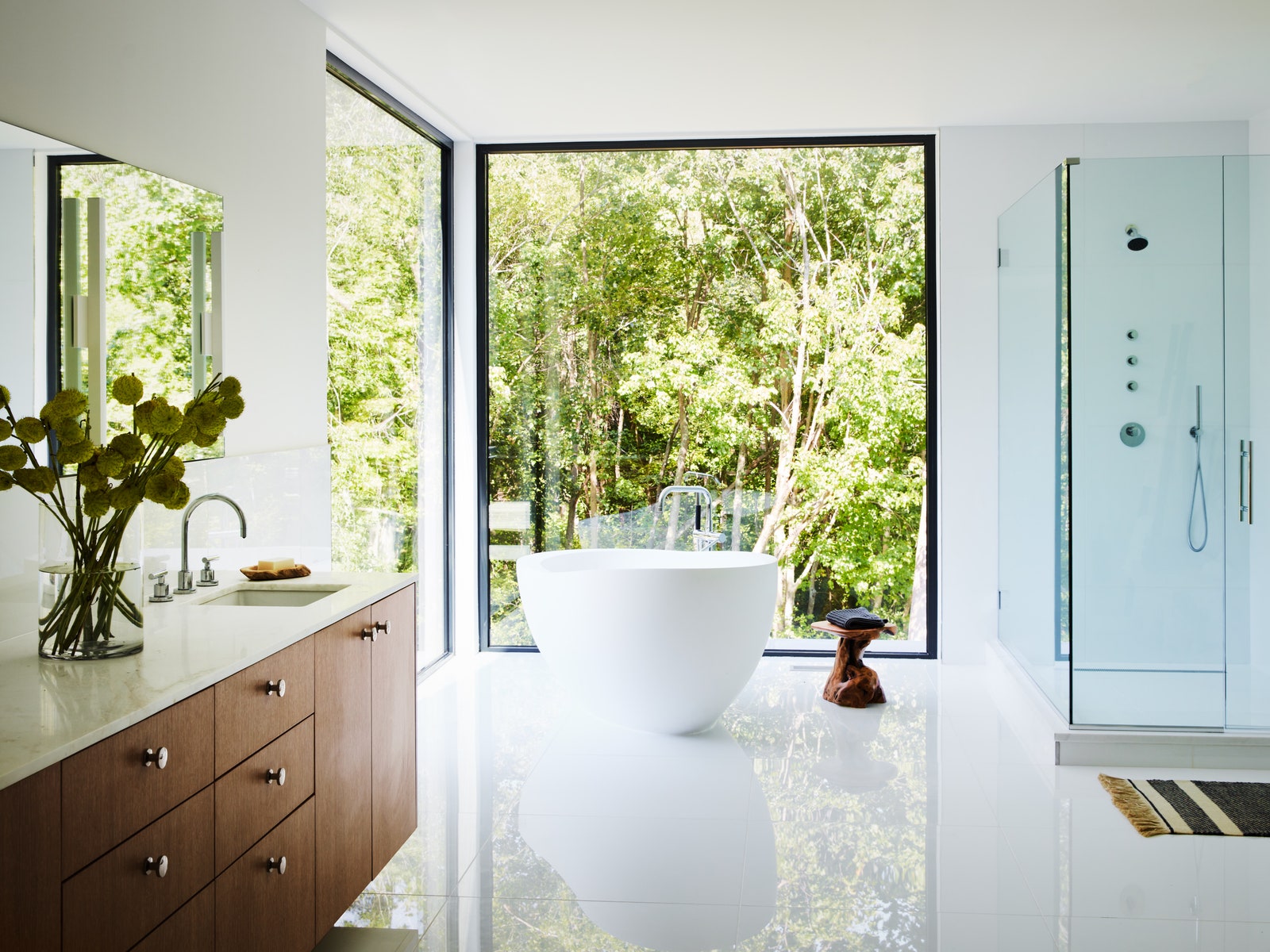 The main bathroom has a oversized soaking tub and what's amazing about this room is the view of course. According with Siriano, the bathroom is bigger than his first apartment in New York.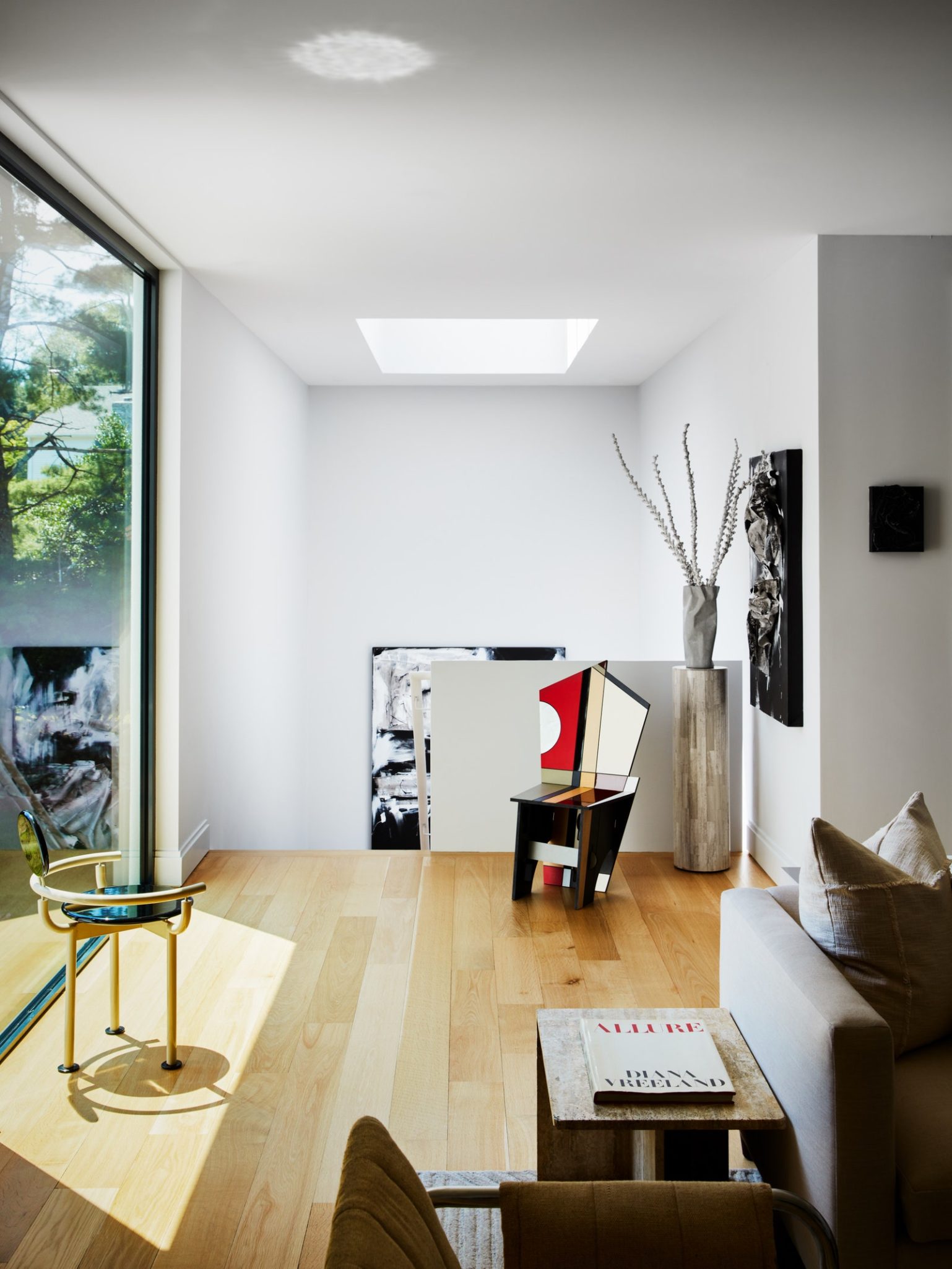 In the upstairs hall, the only thing we can see is art, like the postmodern Memphis-style Studio Craft Interlockz Furniture half moon chair in the corner.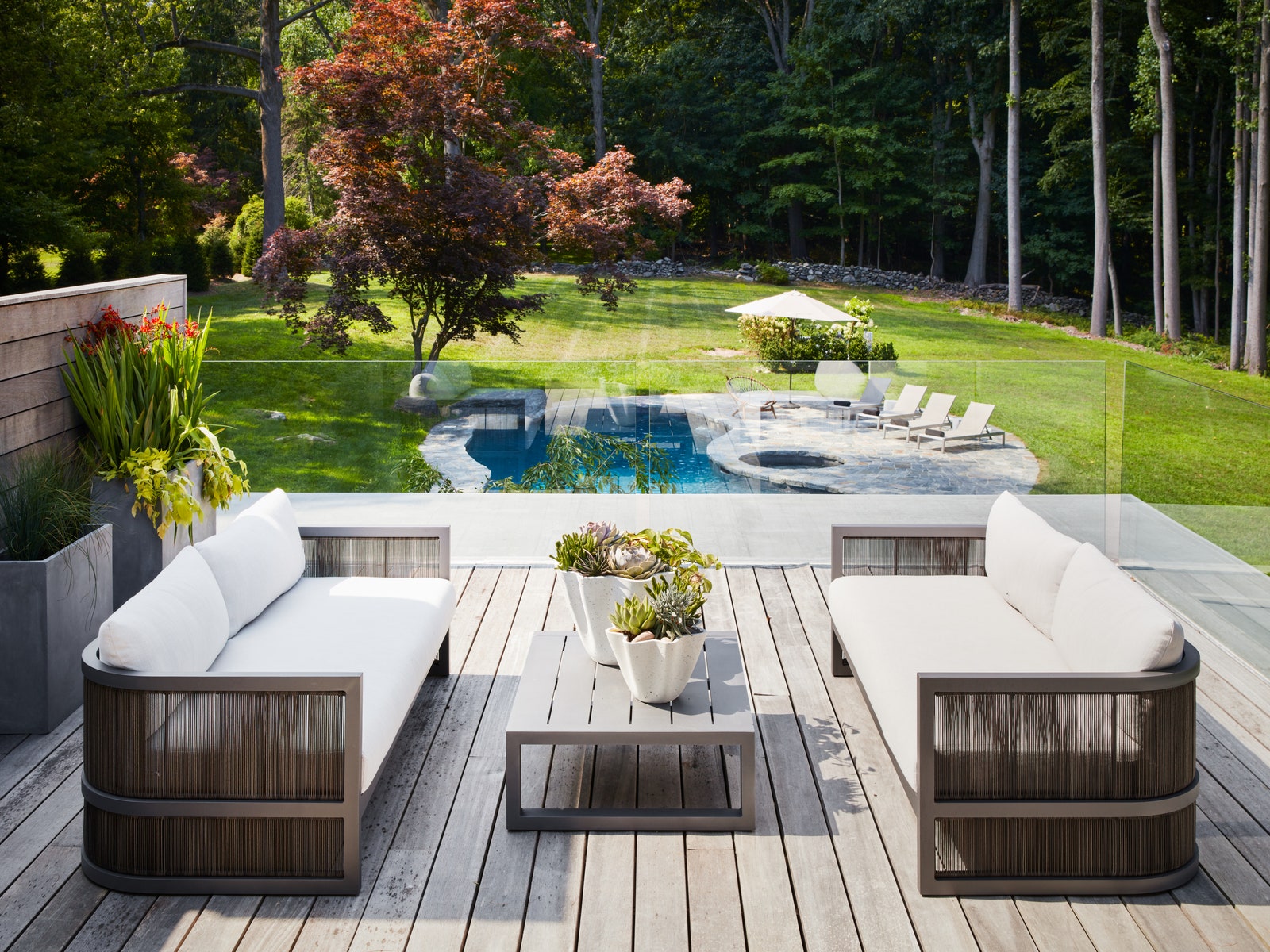 Last, but not least, the exterior of Christian Siriano's Modern Home features RH sofas and a unique cocktail table. This was the perfect example of a modern, yet simple home, where art is seen in every corner.
Credits to: Architectural Digest