This Upper West Side apartment with 2,400 square feet was recently remodeled by Studio LAB Design. It is located in an antique building from 1925. As for the interiors, the family with their two-year-old son and the dog trusted Justin Charette Design.
Charette's vision was based on durability, functionality, and the budget for this home. The family specifically chose specific areas of the house to be renovated. This Upper West Side apartment is perfect for this small family, thanks to the amount of storage space. With the functionality in the head, the designer incorporated a sleeper sofa in the living room and a queen sofa bed in the playroom.
For most of the loft, the color scheme is neutral. However, the couple wanted to incorporate color into their home easily. Therefore, the designer picks some patterns and colors to dynamize the home décor.
If you want to add some pop of color to your home, choose from these Ach Collection accessories.
The loft brings out calm vibes through every room. However, some statement pieces, such as the kid room ceiling, can be seen in the family home. In the children's room, the designer used high-end leather furniture fabrics with stain-proof surfaces. Plus, high-quality rugs.
In the living room, the leather sofa sits on a Stark rug. The artwork above is by Bradley Duncan. The simple yet beautiful coffee table is by Rove Concepts, and the floor lamp is by Serge Mouille.
The children's room is all in black and blue shades. The sofa is by Design Within Reach and is complemented by a mickey mouse-shaped pillow. The play table and the chairs sit on Crate and Barrel rug.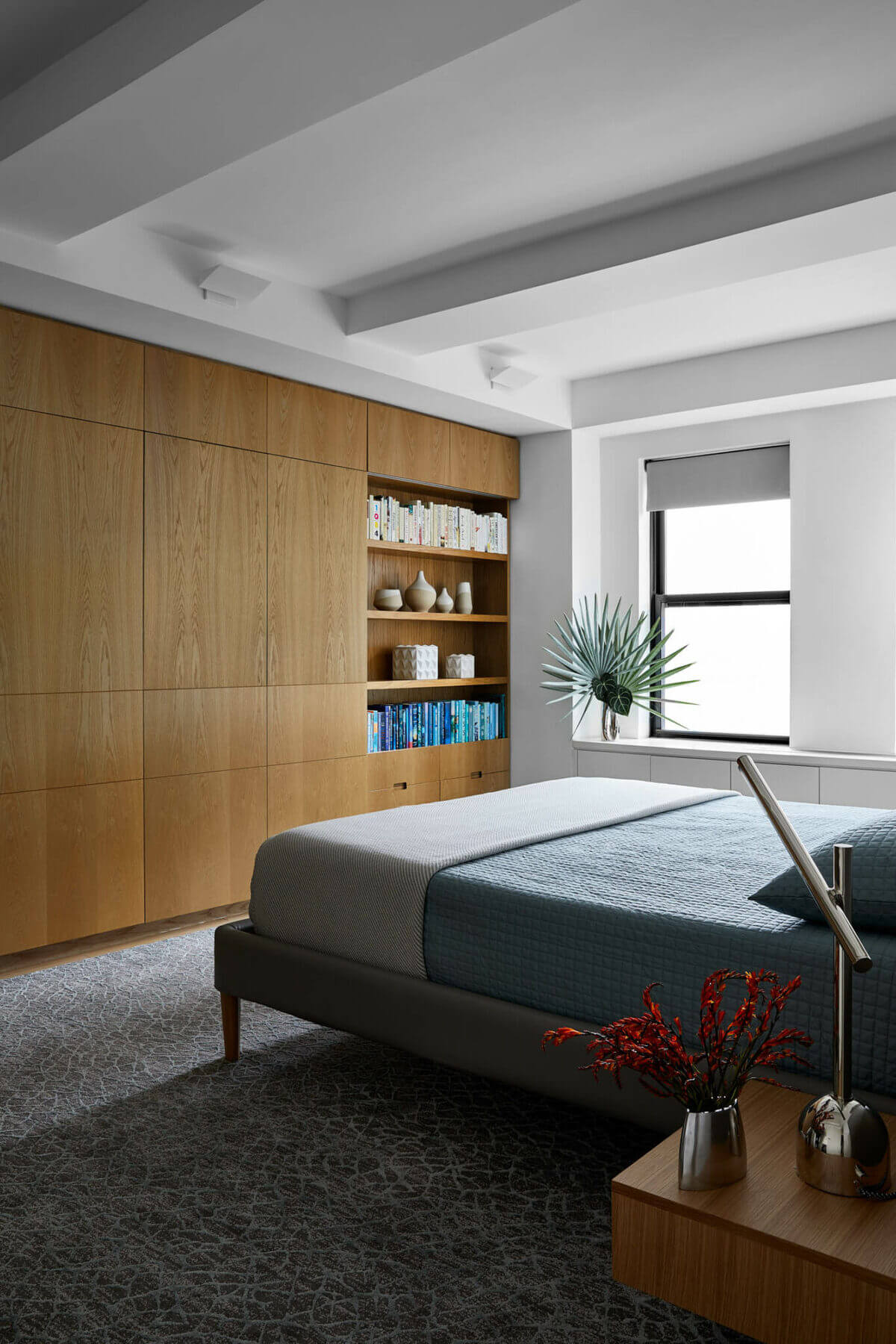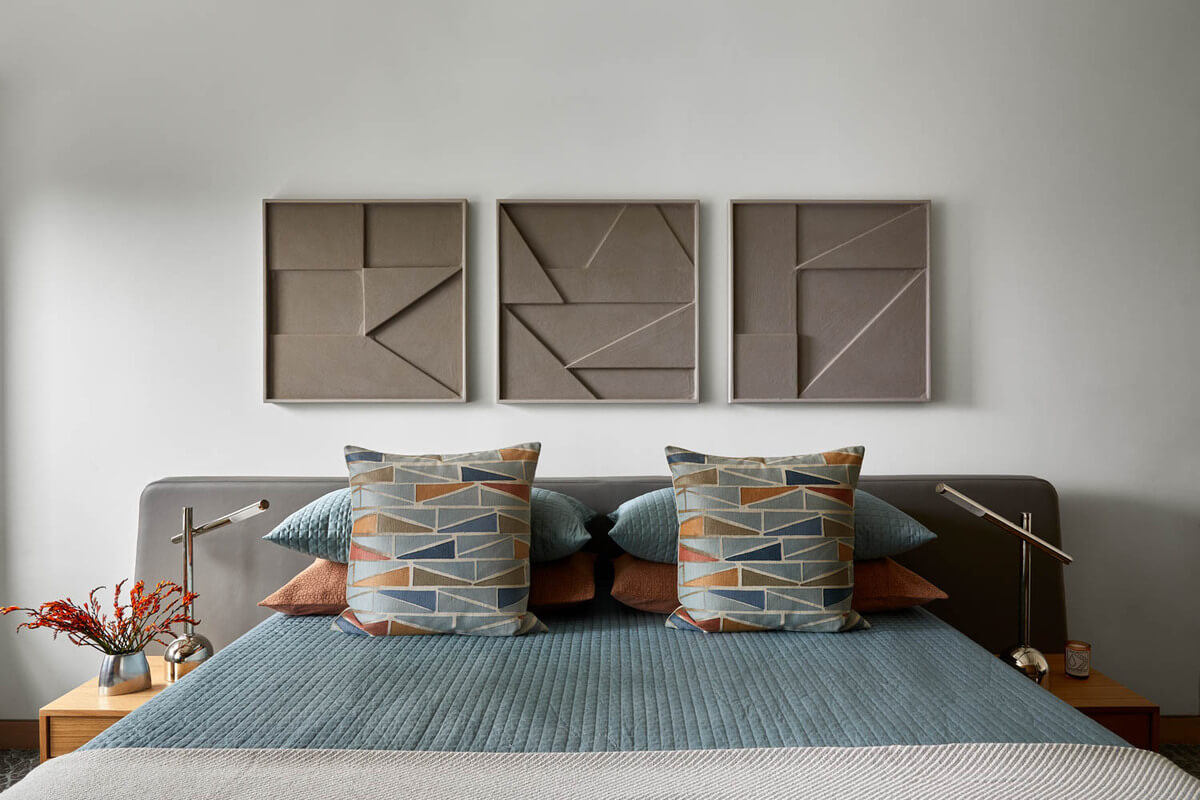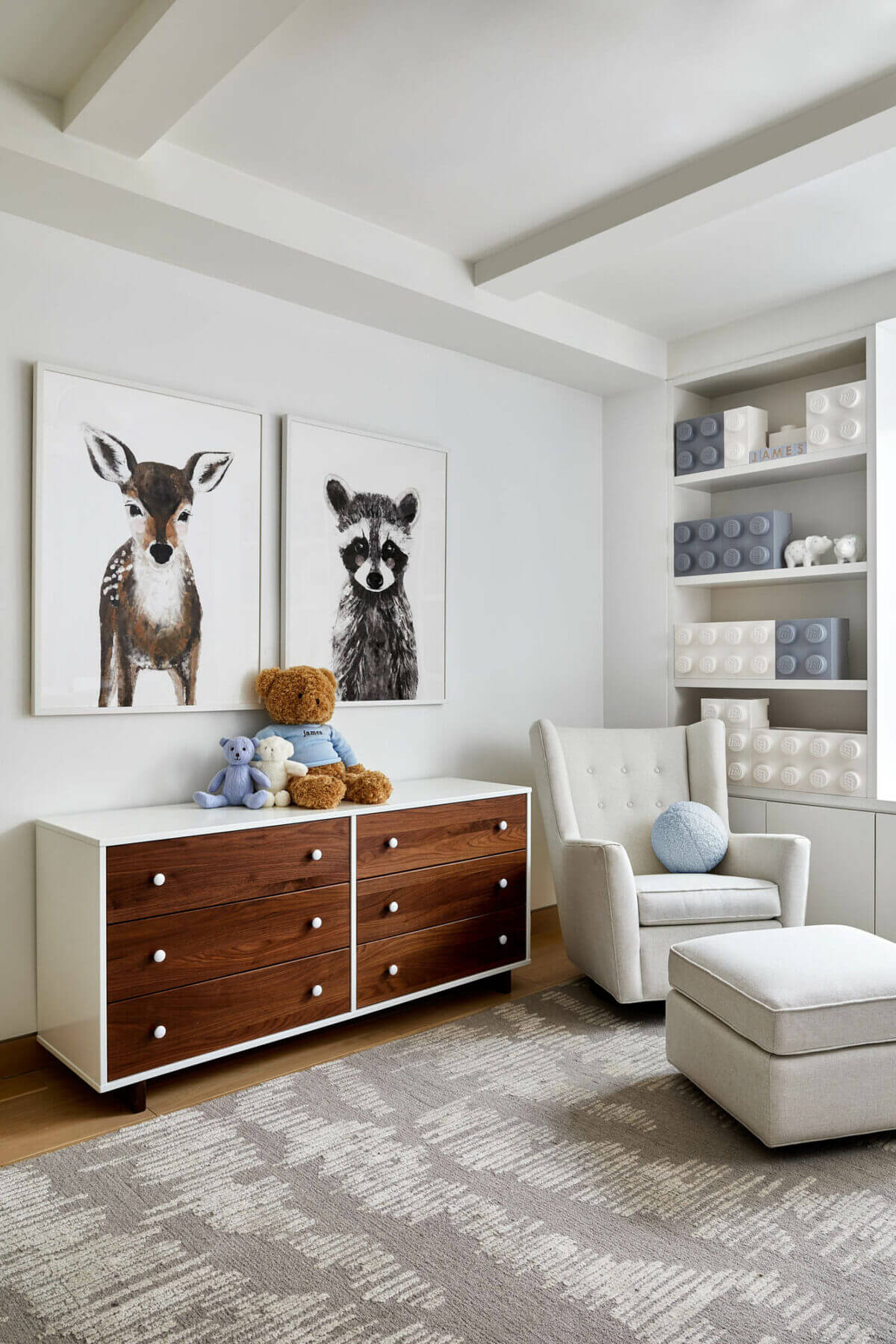 In the nursery room, the furniture creates a cozy atmosphere.

Source: Interior Design