Modern Living Room is nothing without the perfect sofa. That is what we're going to talk about today, the best couch ideas to complete your living room decor.
Yellow Tones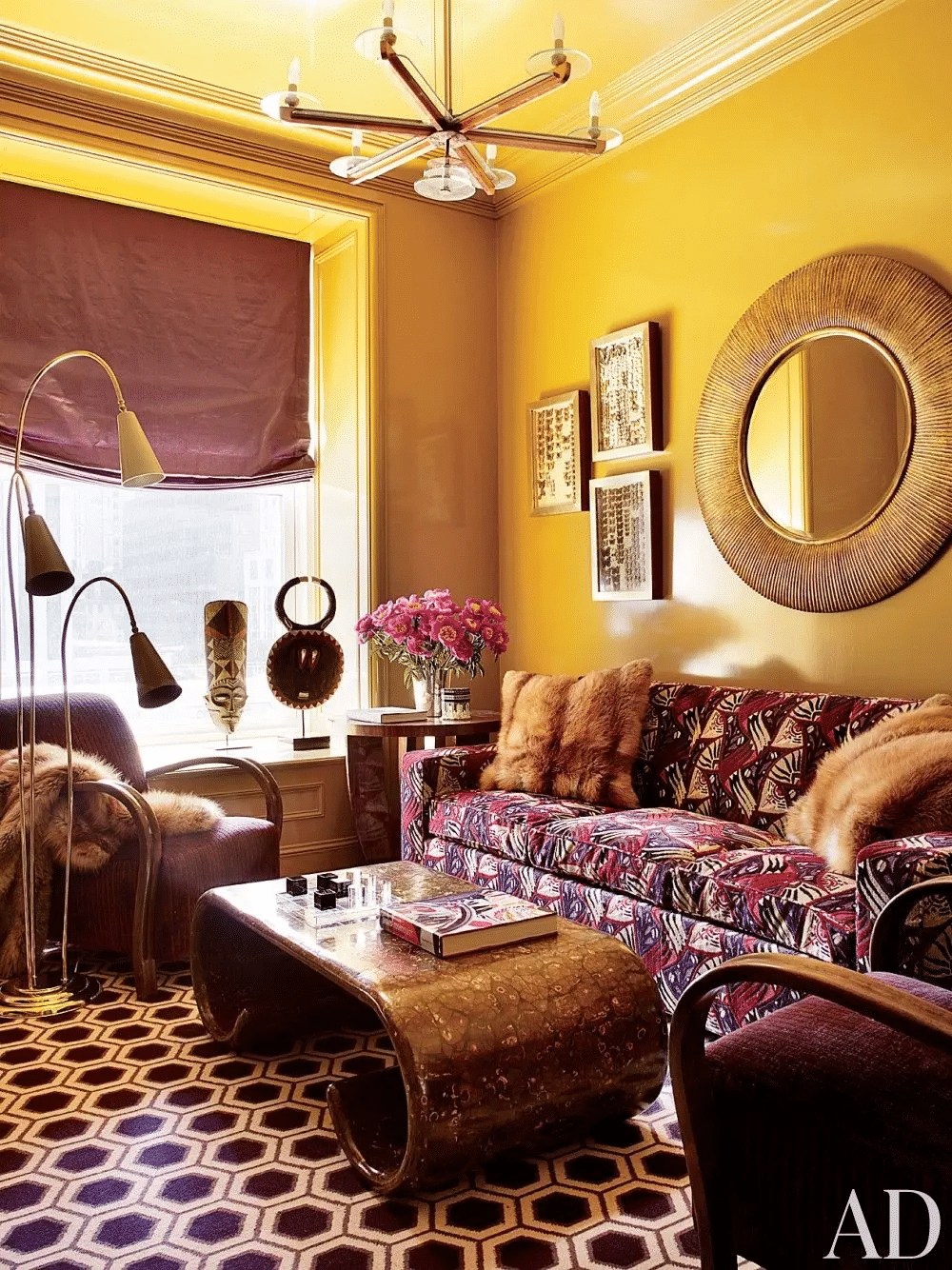 First, we begin with some Middle East vibe, where colors make all the difference at home. They are used to colourful sofa designs, warm colors in the walls and decor. That is the message we want to pass out to you, colors such as yellow or red, or even orange a good choice for a Modern Living Room.

Gucci-Style Sofa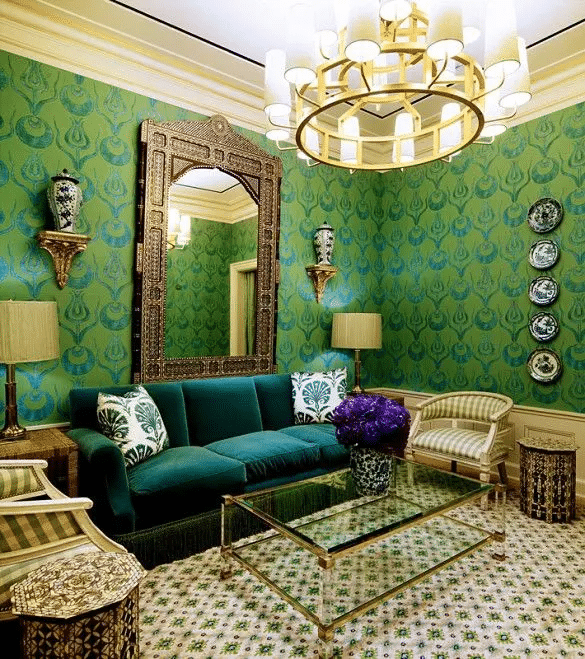 This entire living room is a reminder of Gucci-Style. It is an explosion of colors and materials, but also the perfect combination between traditional and contemporary. The velvet sofa will provide comfort and he is without a doubt the center piece of this room.
Mid-Century Elegance
Hommés Studio has all the interior design details in order to provide you the best living room decor, including the sofas. This mid-century interior displays wisely blend vibrant colors with a neutral pallette, that connect the space with emotions.
Comfort Sky Blue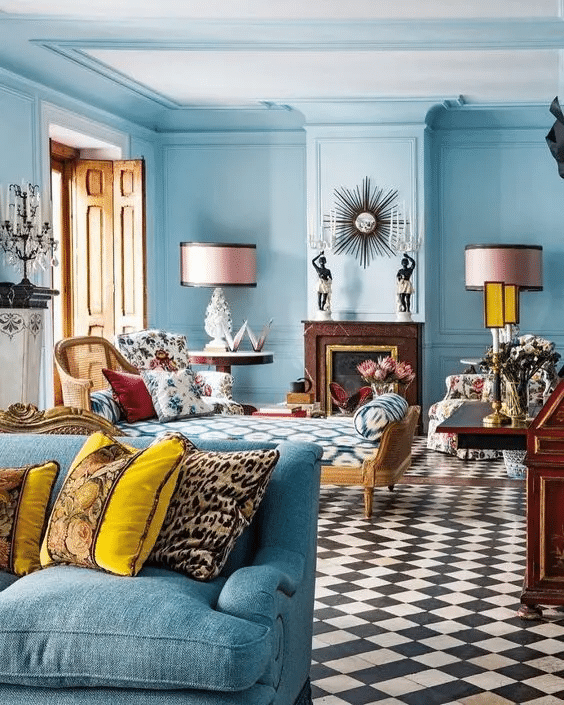 This sky blue living room is a demonstration of comfort and warmth. That unique place where you'll find peace, freedom and freshness. So, as you can see, a sky blue sofa is very good choice!
Maximalist Design
Maximalist Design is bold and daring, It is also a very good option for a modern living room. It is an extravagant solution for an extravagant mind.
Bold Colors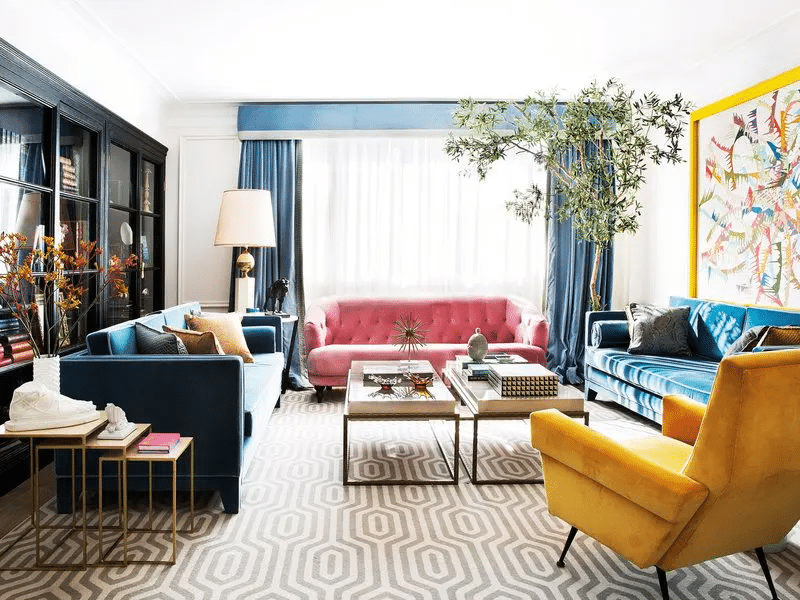 Jean Porshe is the interior designer of this outstanding living room that has joy and dynamic. This is a fantastic mixture of modernism and baroque pieces. This great choice of bold colors for the lounges create an intriguing space welcoming guests with energy and harmony.
Royal Green Detail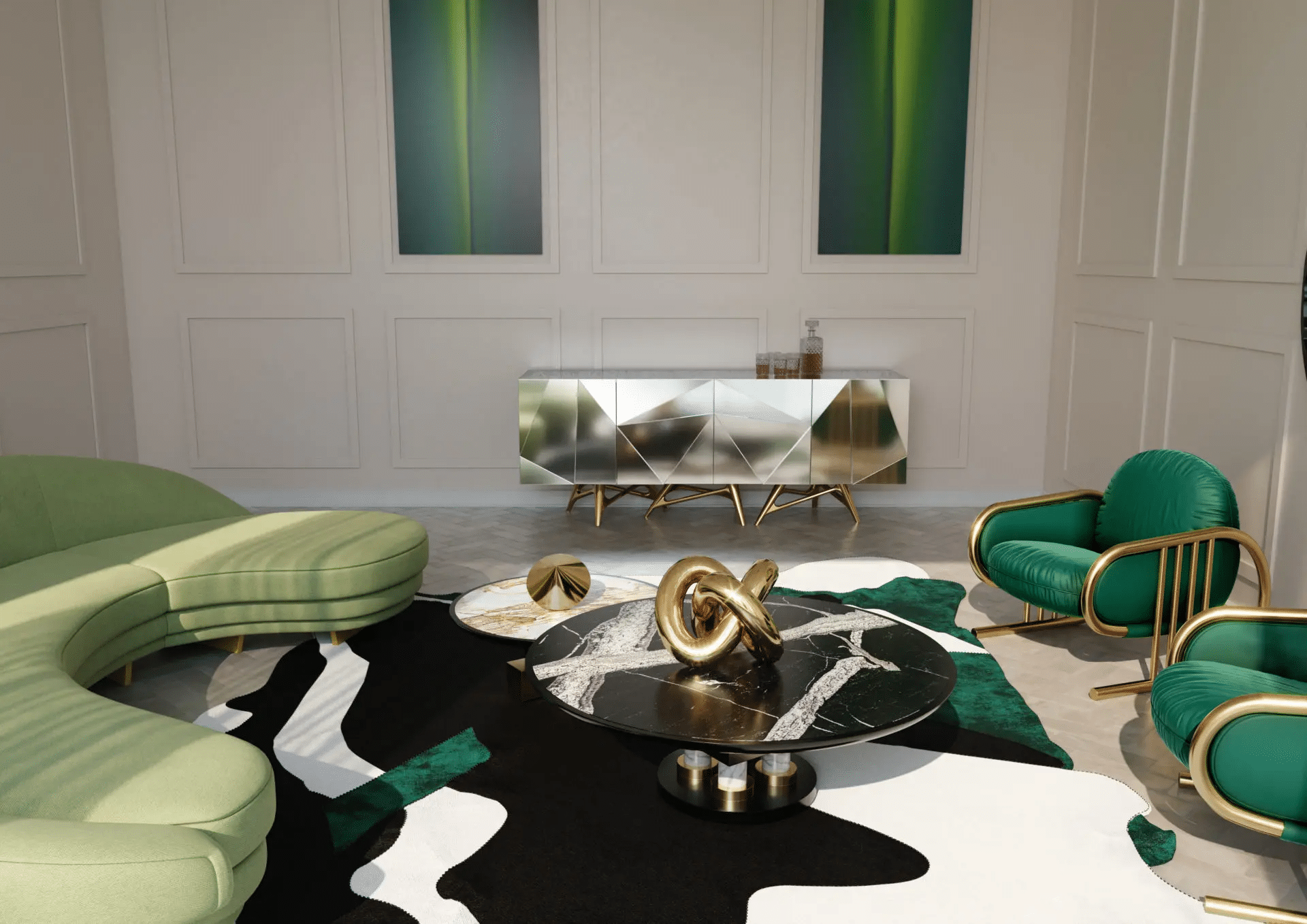 Green details will bring a forest vibe to your living room! It is a very unique connection between green details, patterns and textures. A pastel green sofa perfectly complements the set, while a shiny luxurious sideboard add glamorous touch to the interior.
Mix Chic and Elegant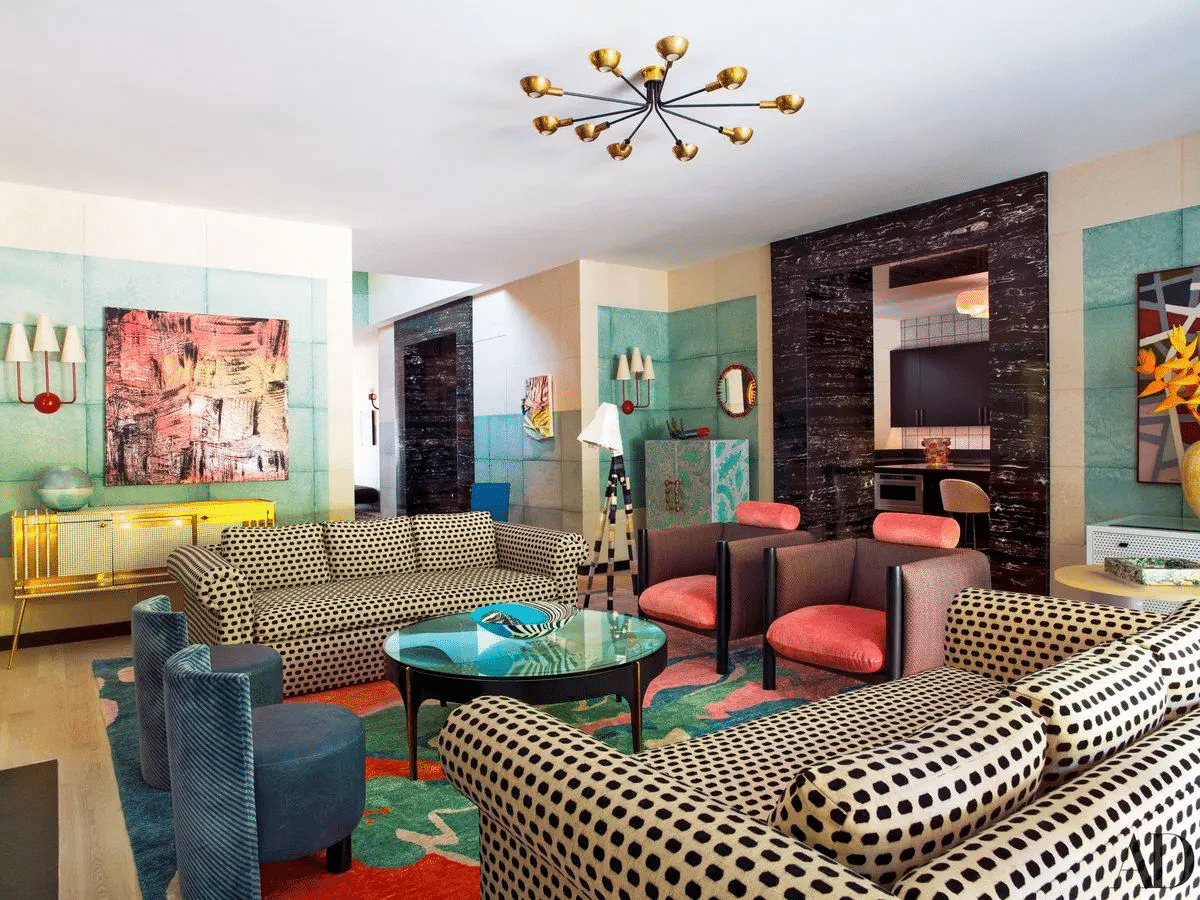 Kelly Wearstler is the responsible for this decoration and we are in love. Kelly is never afraid of combining different colors and different patterns because she knows it will work.
Memphis Design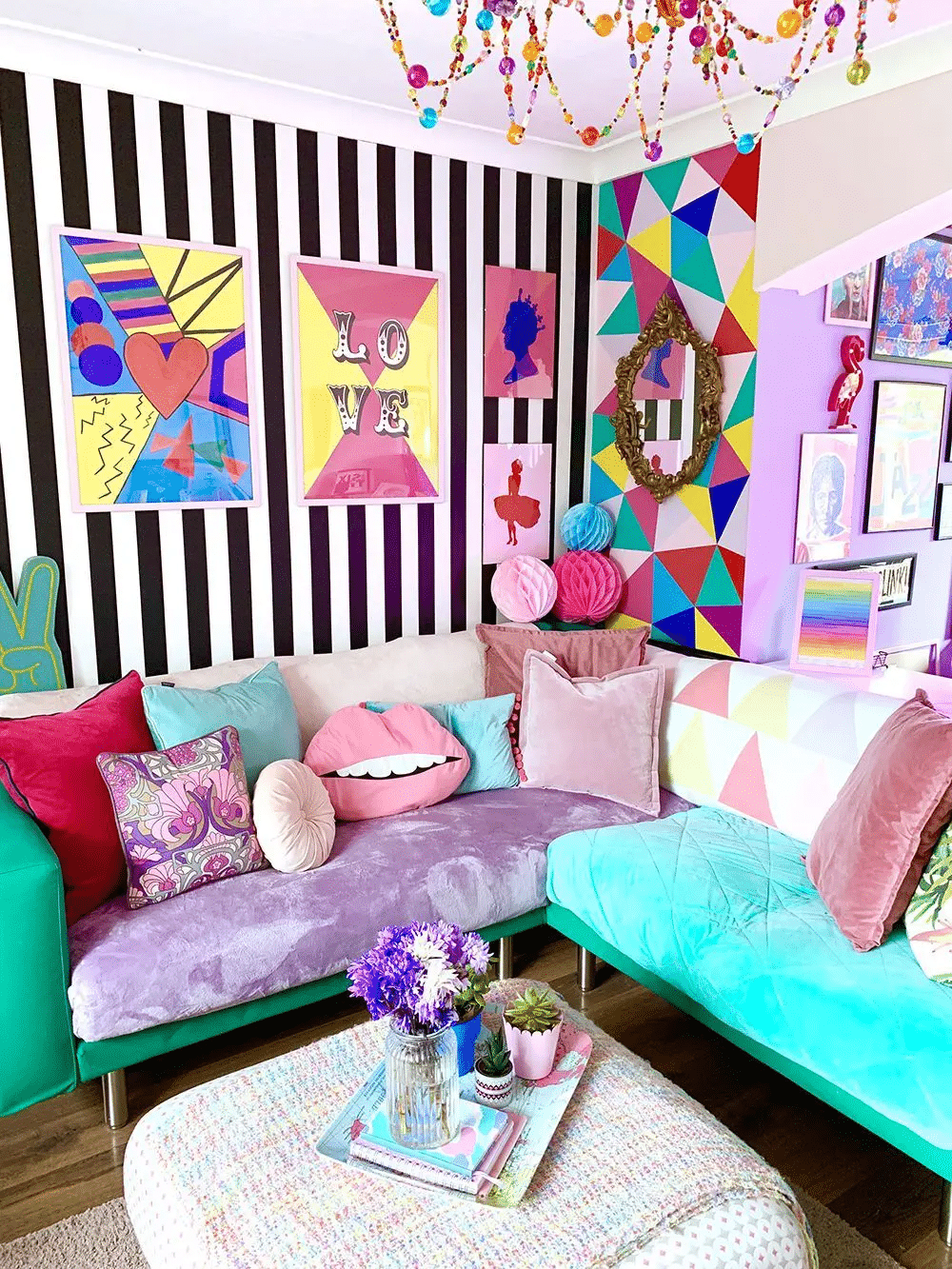 Memphis interior design in a modern living room is a good choice, we can guarantee you that. Once again, bold colors and exquisite patterns make all the difference. If you're looking for a true revolution in your living room, this is the way to go!
Ocean Blue Decor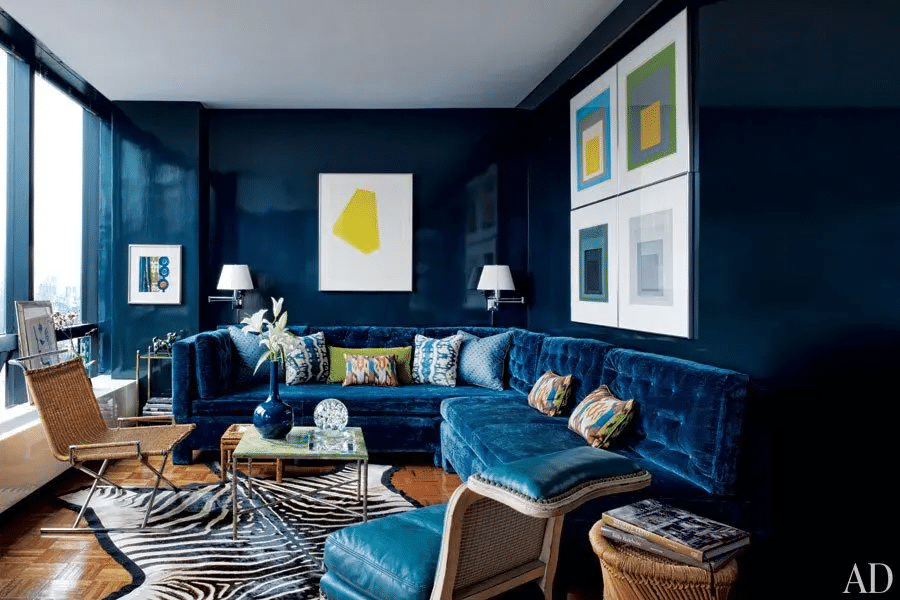 Blue for the living room, here is the result! When blue reigns you can only feel peace and relaxation. This were our Modern Living Room ideas for you, we hope that you now feel inspired for a change at home!