If you are running a big company or starting now, using design programs will help you grow your business. The right program will help you generate good results.
When it comes to finding the best software, each software has its specialization. Some platforms are meant for a big or small company.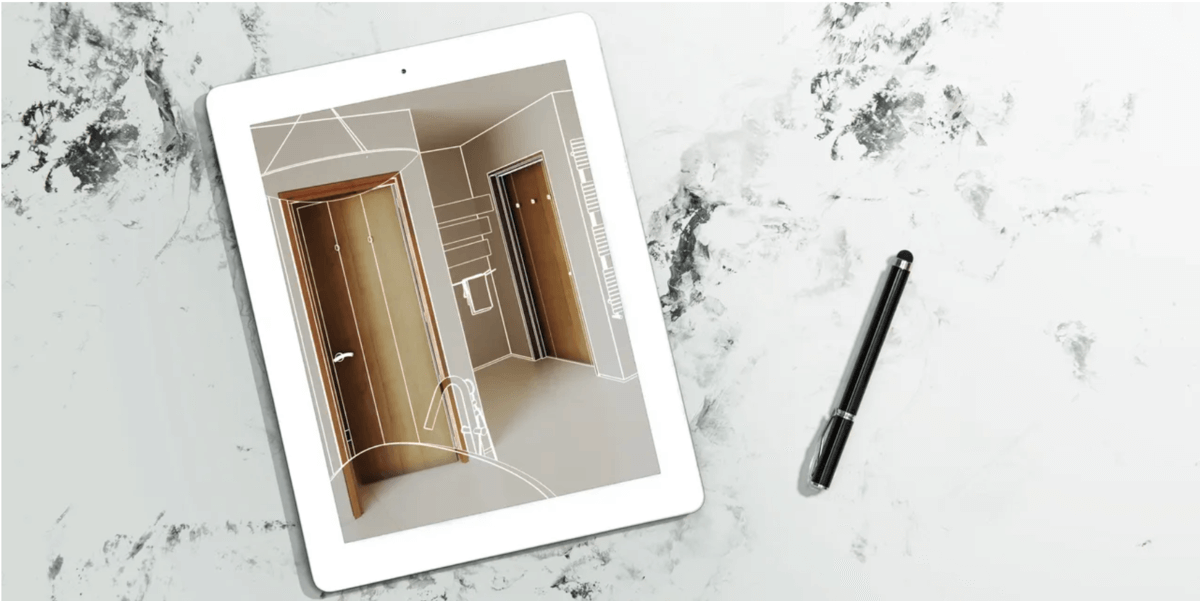 1- Autodesk AutoCAD LT

Autodesk AutoCAD LT is one of the most popular design programs. This software lets professionals design, draft, and draw 2D geometry. It's used by decorators, architects, engineers, and more.
This is a top designer selection because of its rich editing and annotation capabilities and easy-to-use user interface.
You may work on sketches online from practically any computer using an integrated AutoCAD web application with a simple interface and no program installation required.
Users may view, edit, annotate and create drawings on their smartphone or tablet at any time. Even when there's no internet. You may also circulate a project with the rest of your team or provide comments without mistakenly modifying an existing drawing owing to its share and trace options.
AutoCAD LT is compatible with both Mac and Windows operating systems, and the latest version adds cloud connectivity, improved measuring features, and quicker performance. AutoCAD LT comes with a free trial and a $55 monthly charge.
2- SketchUp Pro

Design pros will discover fast, simple 3D modeling for everything from passive structures to modern furniture using SketchUp Pro's modeling package. Create accurate scaled designs in 2D, then customize the styles and materials to bring your idea to life.
Because these design programs work with virtual reality systems like Microsoft HoloLens, HTC Vive, and Oculus, you can practically walk your clients through a project in progress. SketchUp has a web tool and limitless cloud storage in addition to its traditional desktop interface, allowing you to store, collaborate effortlessly, and share your work.
This software also allows the designer to measure building data and examine anticipated energy use and other elements. Therefore, you can precisely calculate the performance and the hit post-occupancy goals.
Once you complete the task, the design program will create a report to keep all the stakeholders informed. SketchUp Pro costs 269$ annually, but if you don't want to spend a lot, you have the free version.
3-TurboCAD

TurboCAD's most recent editions provide professional software for experienced 2D and 3D CAD users. The architectural design package includes mechanical design and modification capabilities, allowing users to accomplish everything from 3D printing prototypes to drafting furniture designs.
TurboCAD promotes itself as a "powerful alternative" to AutoCAD LT. Realistic surface modeling and lighting allow users to produce spectacular presentations. It is available for both Mac and Windows operating systems.
Internal and external database connectivity, as well as file-sharing options ensure that your team can easily integrate and cooperate.
4-Autodesk 3ds Max
Clients will see your suggested work in spectacular, high-tech detail thanks to Autodesk's 3ds Max. The interior design program produces stunning graphics for 3D animations, models, games, and photographs. Create high-quality renderings using the toolsets, and fine-tune every interior and item to the last detail.
When it comes to productivity, automated procedures may help you streamline deadlines and content creation. Users may examine precise and detailed previews while working with the integrated, interactive Arnold renderer. This program is only compatible with Windows operating systems and costs $215 per month.
5-Live Home 3D Pro
Live Home 3D Pro is one of the design programs that allows you to create exact plans and furnish rooms—or a complete building—quickly and effectively. After you've created 2D blueprints, the program will automatically convert them to 3D. With the platform's new split mode, you can compare your 2D and 3D models side by side.
Advanced sketching tools, elevation views, a materials library with hundreds of furniture and appliances, and bespoke materials and lighting editors are also available in the desktop version (for Mac or Windows).
Geopositioning and daylighting options aid with siting and lighting selections, and video walk-throughs may be made and exported as Ultra HD files at any time of day or night. Plan and video files may also be saved and shared in various file formats.
Industry specialists on a budget may appreciate this introduction to interior design software that can handle more complexity, which costs $50 for the Mac or Windows-powered desktop application and includes a free interior design app with optional in-app purchases.
6- Archicad 25

Archicad, produced by Graphisoft, is one of the most popular choices in architectural rendering software. With comprehensive capabilities; a straightforward interface, and a BIM application that allows you to generate beautiful ideas.
Users may swiftly move from 2D to 3D models, document zone-specific data, and benefit from the platform's more exact cost projections in its most current version, Archicad 25.
Users may freely work with other essential stakeholders owing to its Native Survey Point capabilities and interoperability with other systems like Revit and Solibri. Archicad is available for Mac and Windows operating systems, with full perpetual, term-based, and educational licenses.
7- Easyhome Homestyler

Homestyler is the ideal room design programs if you need a simplified tool to shape your ideas. With this application, you can create floor layouts in 2D and 3D with correct measurements.
Once you've mastered the basics, click over to the Homestyler library to add hundreds of genuine products to your depiction. You and your clients may now stroll through a photo-realistic panorama simulation created by Homestyler.
Plus, you can design on the move with a complementary app (available for iOS and Android). Users may upgrade to a pro or master account for a monthly price of $5 or $10, respectively, while the primary platform is free. This might be the software for you if you're starting in the interior design company and are on a tight bud
8- Infurnia

Infurnia is a cloud-based design platform that allows people to collaborate and engage throughout the design process. Detailed floor plans with multilayered walls, sophisticated tiling and roofing, artificial ceilings, and customizable cabinet tools are all available to aid in the planning of your projects.
Additionally, you may transform 2D blueprints into precise 3D representations in seconds and utilize draw tools to add doors, windows, and beams to match your client's site.
Decorate with furniture from Infurnia's partners' catalogs, or build your materials, wallpapers, hardware, appliances, furnishings, and more library. The Professional tier is free. However, the Business and Enterprise levels cost $50 per designer each month.

Credits: Architectural Digest