Located in Washington, USA, Imperfecto is a mix of Mediterranean and Latin American cuisine. Materials such as marble, wood, and brass are some of the materials used in the restaurant's design.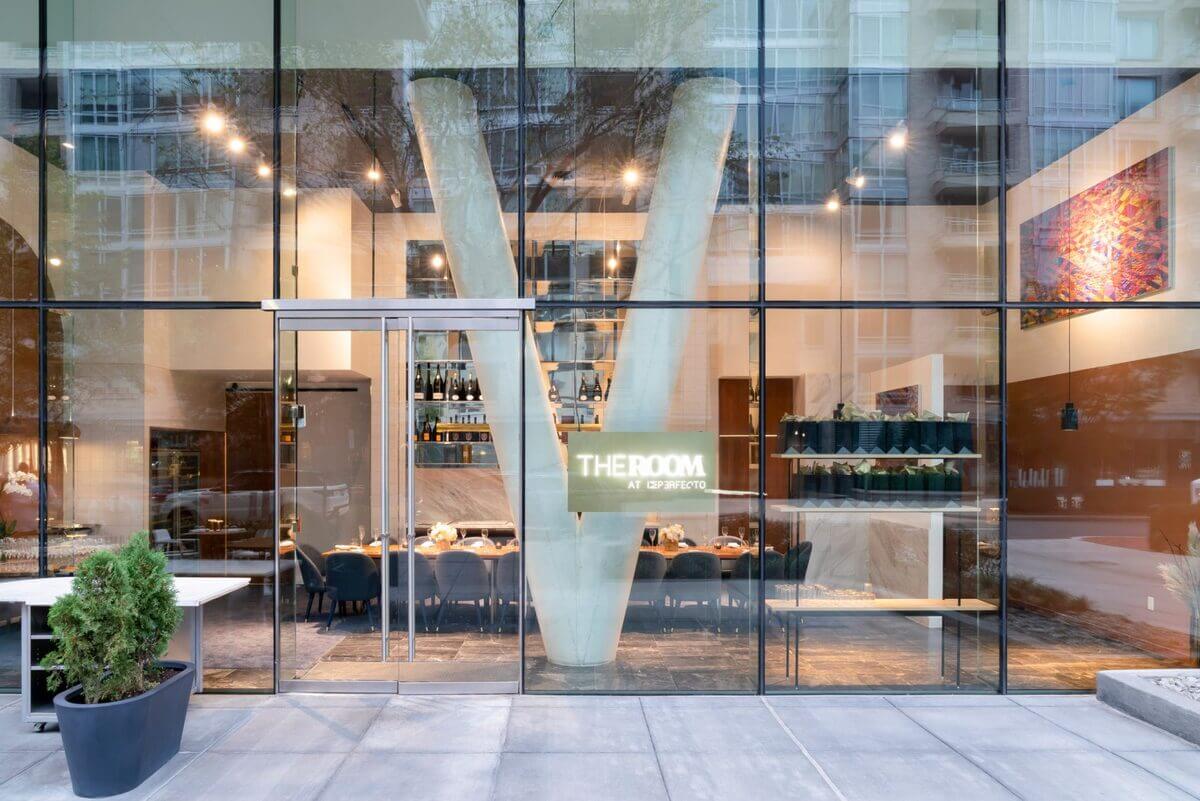 OOAK Architects, a studio in Athens and Stockholm, designed Imperfecto. With the help of the photographer and art director Yiorgos Kordakis.The architect company conquered this project thanks to an invited competition.
The company's name stands for One of a Kind, is directed by Maria Papafigou and Johan. Other projects designed by the company are a concrete house on a rocky cliff at the Greek island Karpathos.
When the company designed the Washington restaurant, the group found inspiration from Mediterranean standards. For example, the blue and white color pallet used on the decoration.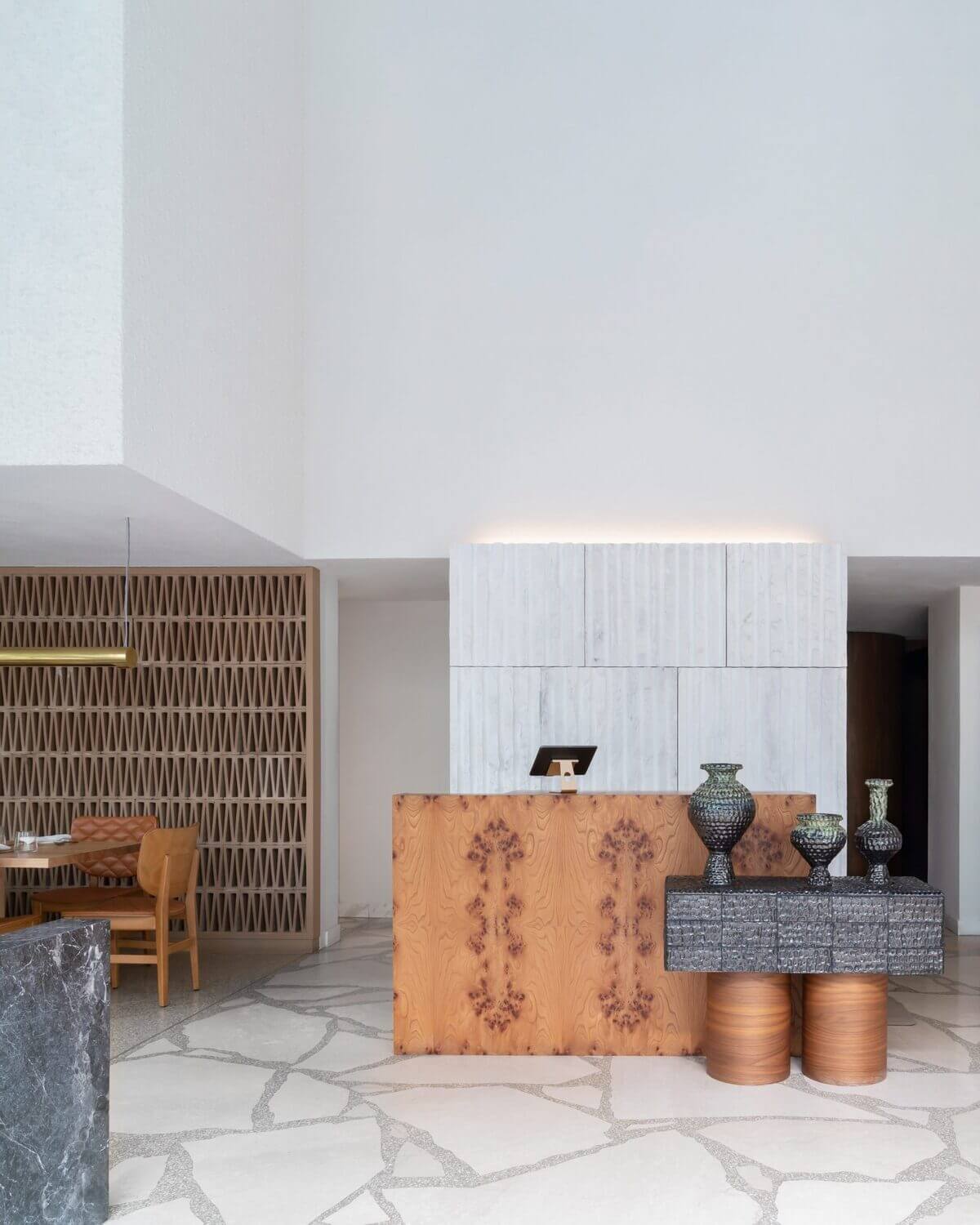 Imperfecto is defined as a "culinary experience whose imperfection originates from the miraculous synthesis of apparently contradictory materials, universes, and aesthetic identities."
Rectangular in a plan, the restaurant seats 98 guests. The front of the house separates into three sections: the bar, the main dining room, and the chef's table.
The architects used neutral tones with blue and white tones all around the eating area. The Washington restaurant has white walls and different textures that reflect light in distinctive ways in each room.
Recently the restaurant had an upgraded. The designers added a private dining room and outdoor furniture.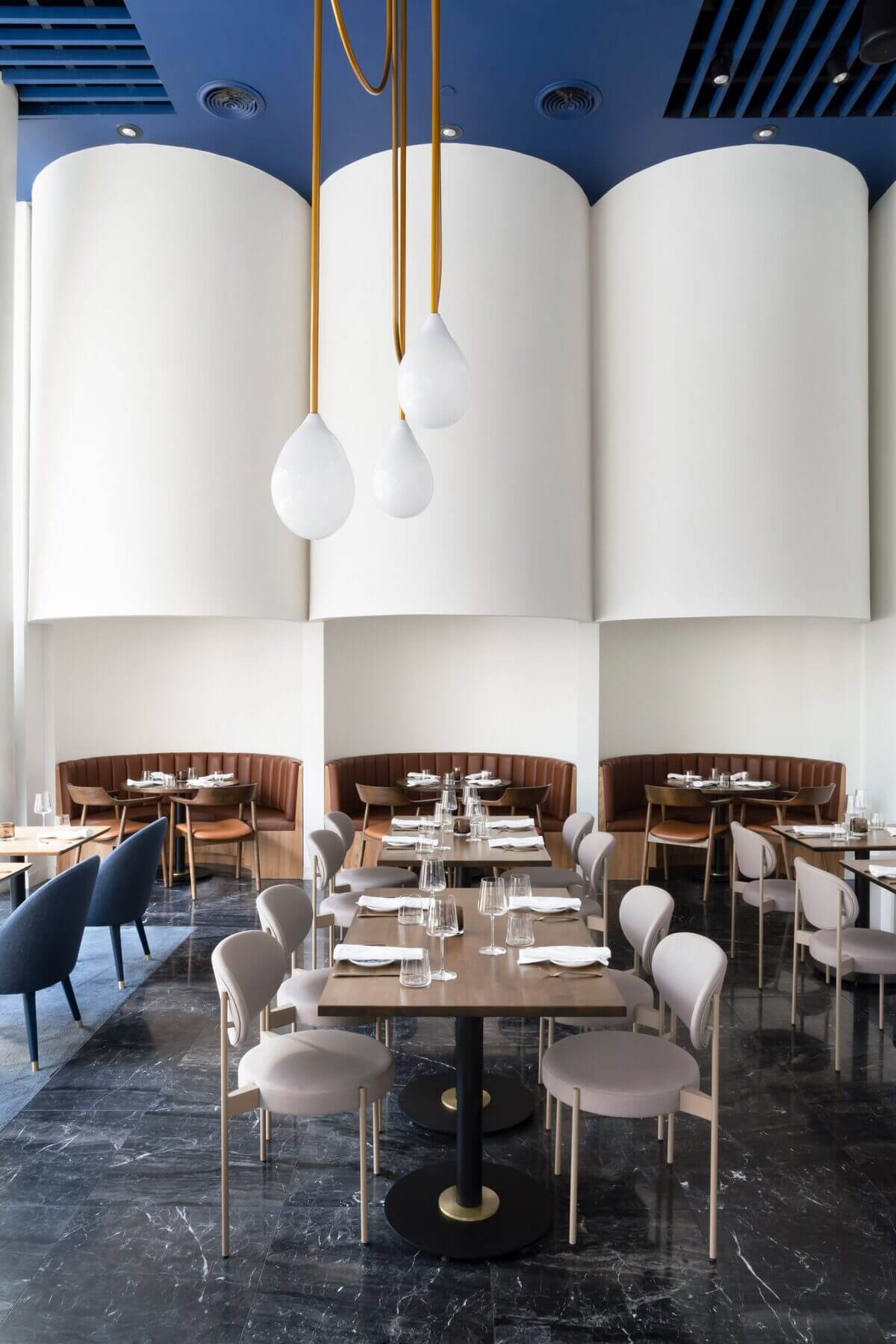 GET TO KNOW THE WASHINGTON RESTAURANT, IMPERFECTO
The OOAK architects used various materials, including wood, terracotta, and marble. The rooms have custom-made furniture and pieces from well-known artists and leading brands like Verpan and Marset.
The restaurant team stated that the architects incorporate high-quality materials like Greek and Italian marbles. As well as brass and wood from various places in the world, designing a diversity of textures in the restaurant.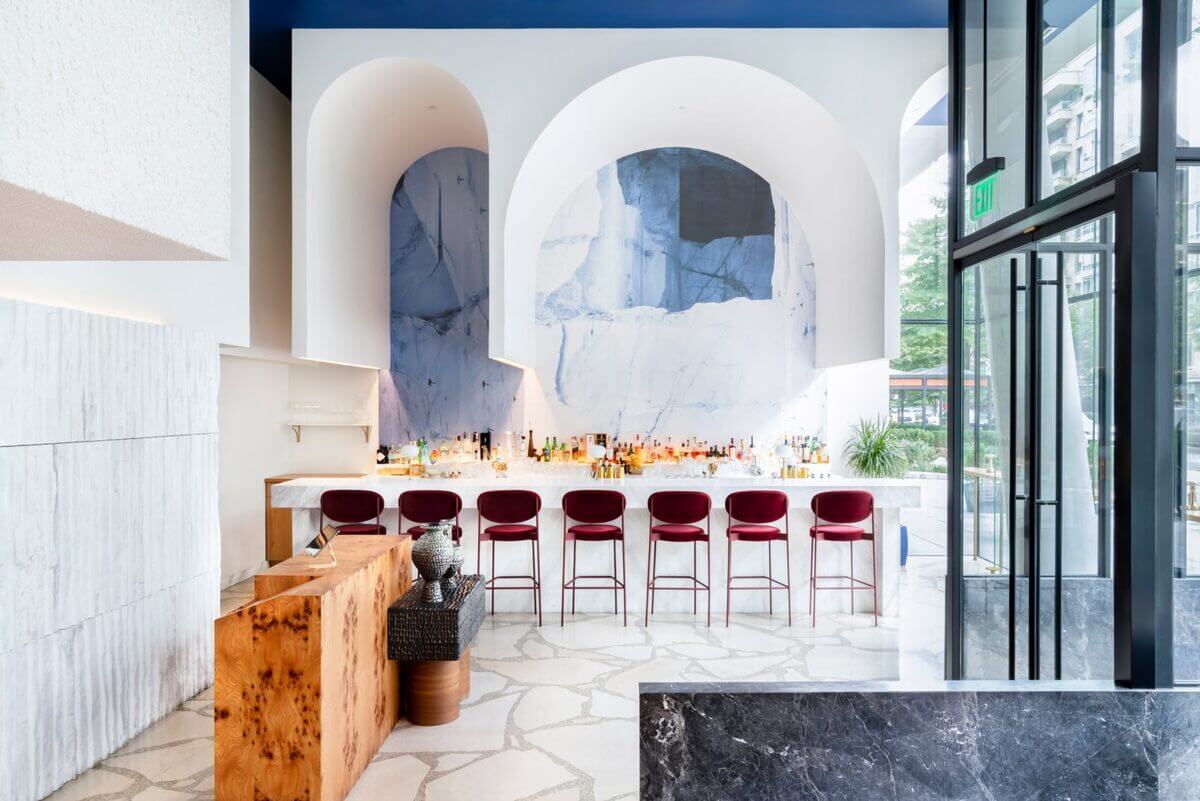 At the entrance of the Washington restaurant, a maître stand made of burl wood, with ceramic pieces, stand out.
The bar is on the other side of the lobby, with big arches as custom-made lights and an abstract photograph of a Greek quarry by Kordakis. The snow-white marble bar has crimson red chairs.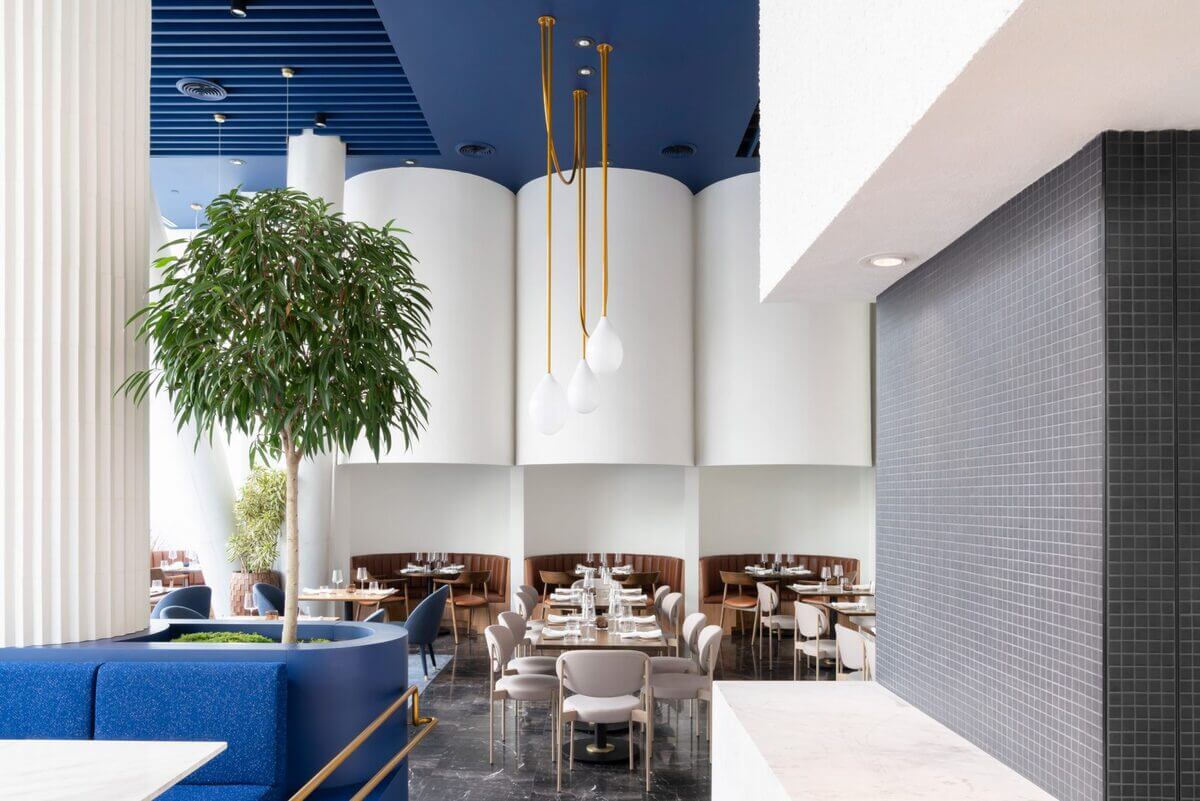 On the other side is the main dining room, with wooden tables and chairs covered in Kvadrat fabrics.
Drop-shaped glass fixtures by Swedish artist Simon Klenell hang above the people's heads. The lighting fixtures give out a pleasant glow designed to evoke the "comfort of the sun over the Aegean."

The team incorporated a row of "silos" with leather banquettes and circle tables on a back wall in the main room. On the ceiling are round enclosures that conceive a pod-like feeling.
The chef table area is near the main room, equipped with a standard table made of elm. Plus, leather chairs and cylinder brass lights from Orbium.
To conclude, the team coated the back wall with a zig-zag screen made of terracotta.
Credits: Dezeen