Take a closer look at this French Riviera home that is located in Côte d'Azur. It features a worthy modern interior design, with mid-century details you will love.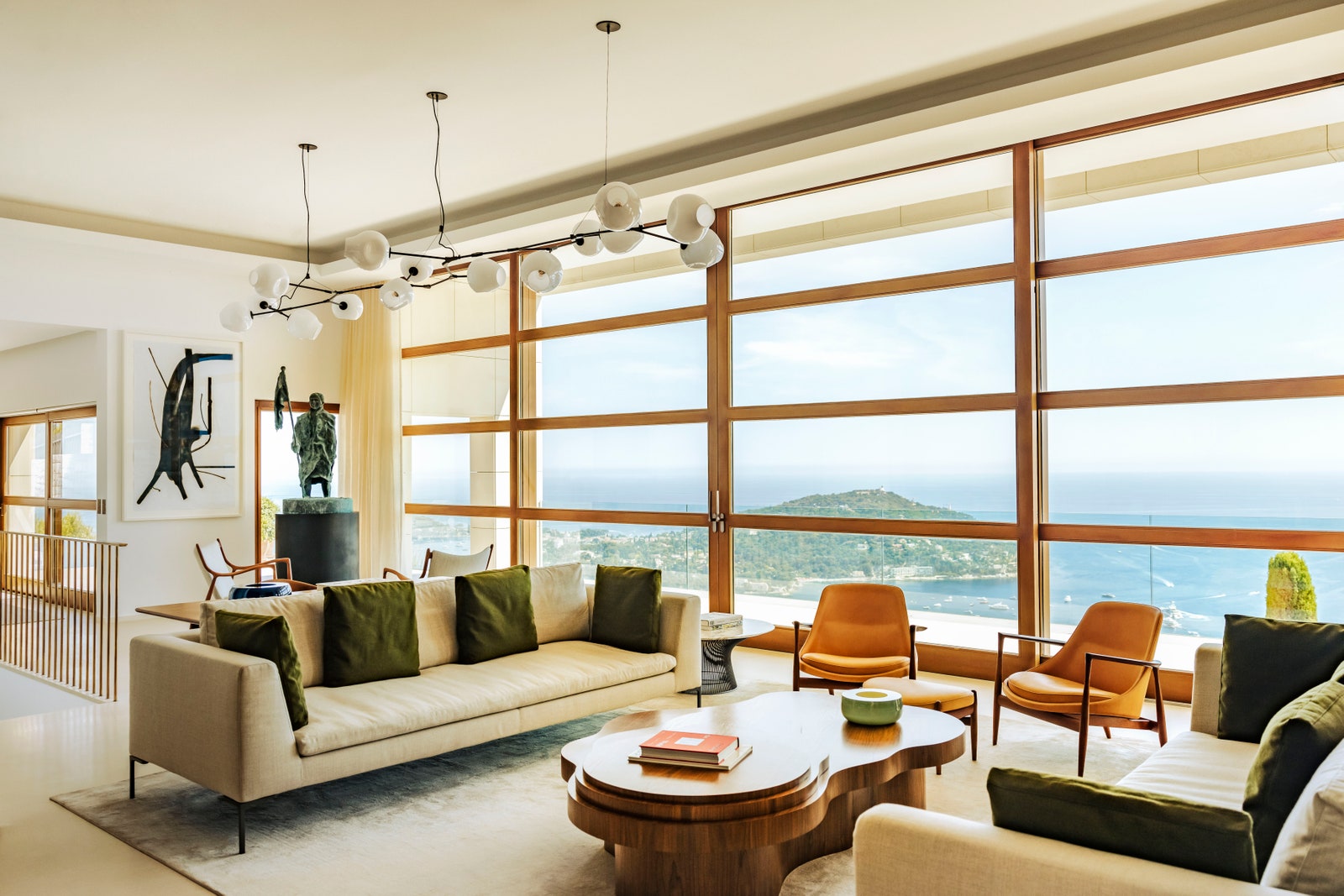 Jean-Eric Gnuva is the owner of this French Riviera Home after he asked for a complete transformation. The first request of Gnuva was that "He wanted the space to feel luxurious, almost as if it were an ultra-high-end hotel," explains Jean-Charles Tomas, the interior designer. Tomas said that the first agreement was to renovate the kitchen. But, once Gnuva saw it and saw the work has been done, he decided to make a general renovation.

The entire renovation took two years, mostly because of Covid 19. Gnuva stayed at home and it was practically impossible to get things done. "It was interesting because COVID-19 made everyone rethink their relationship with their own home," Tomas says. "Jean-Eric just happened to be renovating his [house] during this moment of reflection.".
Tomas had a few challenges once he was renovating this French Riviera home, but one of the main ones was the structural elements of the abode could not be touched. However, Tomas is a master in solving problems and that's what he did. He said that "We put in a fake column, which created three little nooks. This really opened up the space and made it more functional with a bespoke desk, a small cabinet, and a lounging area for reading."
Côte d'Azur Home Renovation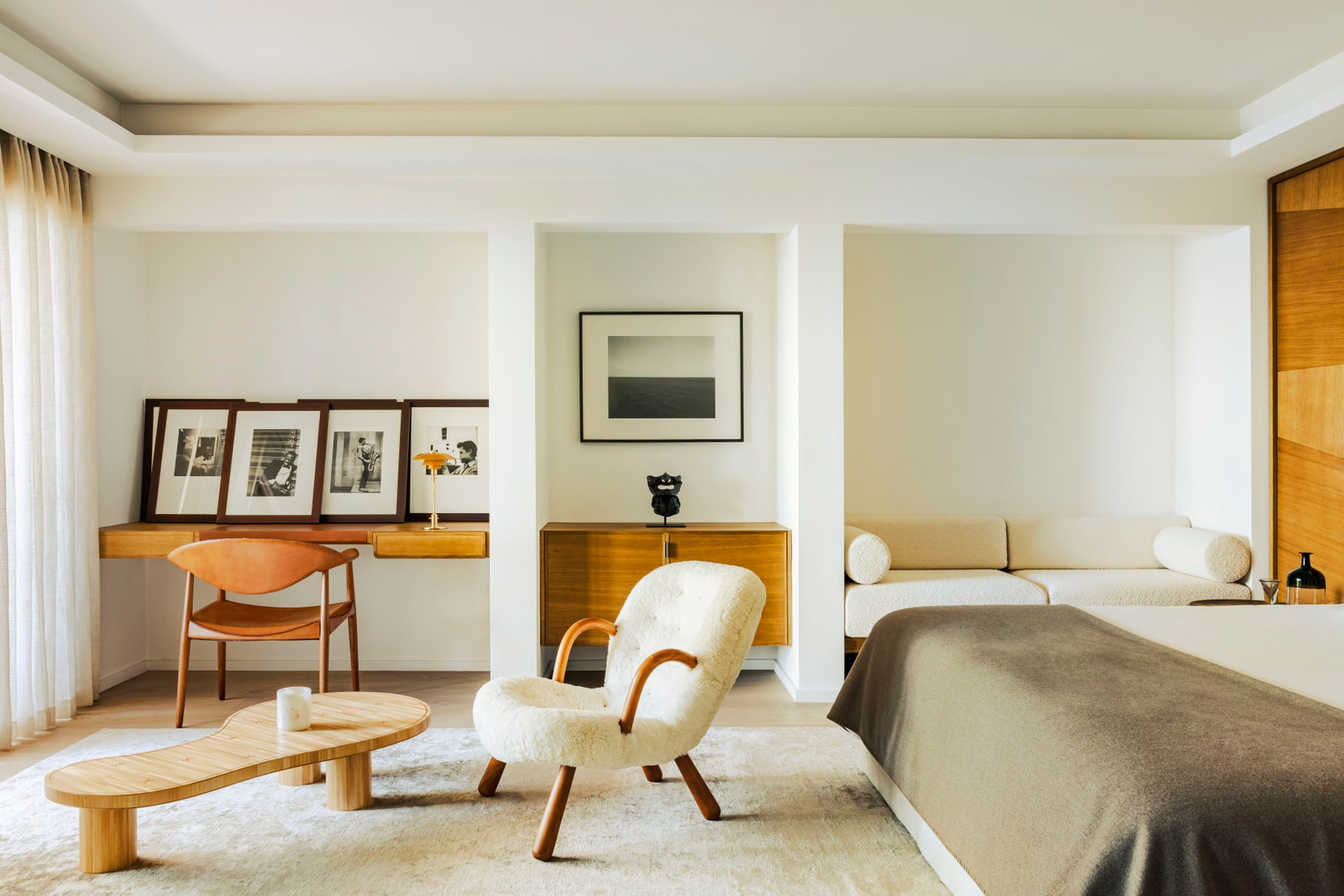 As mentioned before, Tomas built a fake column (right), which made three small niches. That permitted the room to consistently incorporate a bespoke work area, little cabinet, and settee.
Jean-Eric Gnuva had one important thing on his mind, that besides every room had an amazing view, but Gnuva didn't utilize it because of the materials of the window. So Tomas changed them to harmonious tones using wood.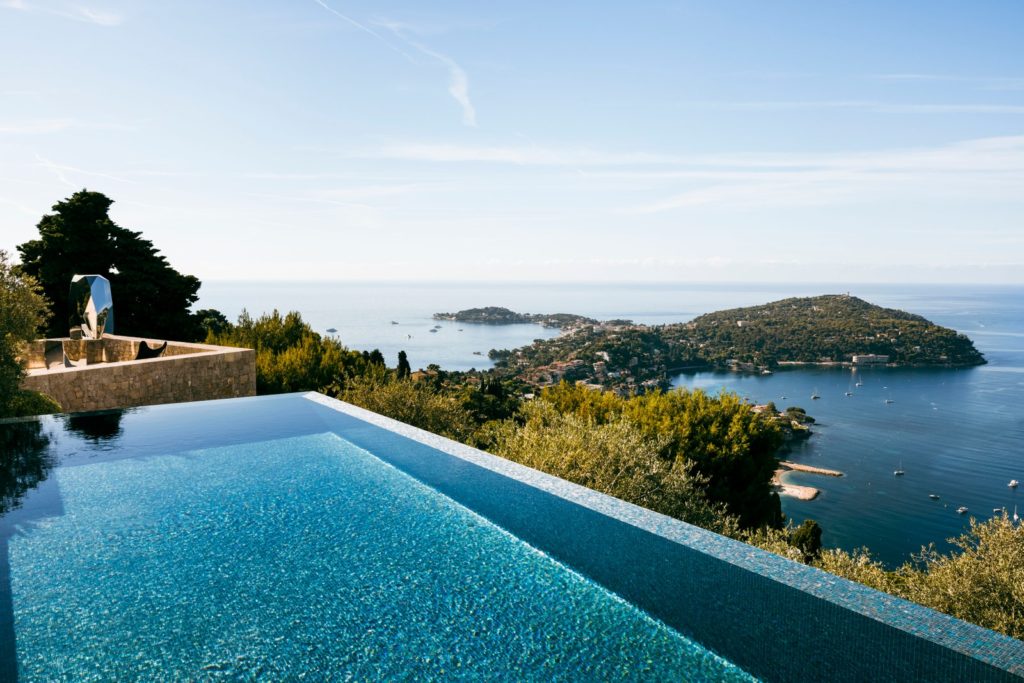 Last, but not least, we have to talk about this outstanding view, because it's speechless. Regarding this point of the home, Tomas says, "Because no matter what we do inside of a home, nothing can really compete with the views." And we couldn't agree more!
Credits to: Architectural Digest