Bucks County Home belongs to two former Knoll Executives, a modern and unique home created by Architecture Research Office. Besides the amazing interior design, there is also the Pennsylvania landscape outside.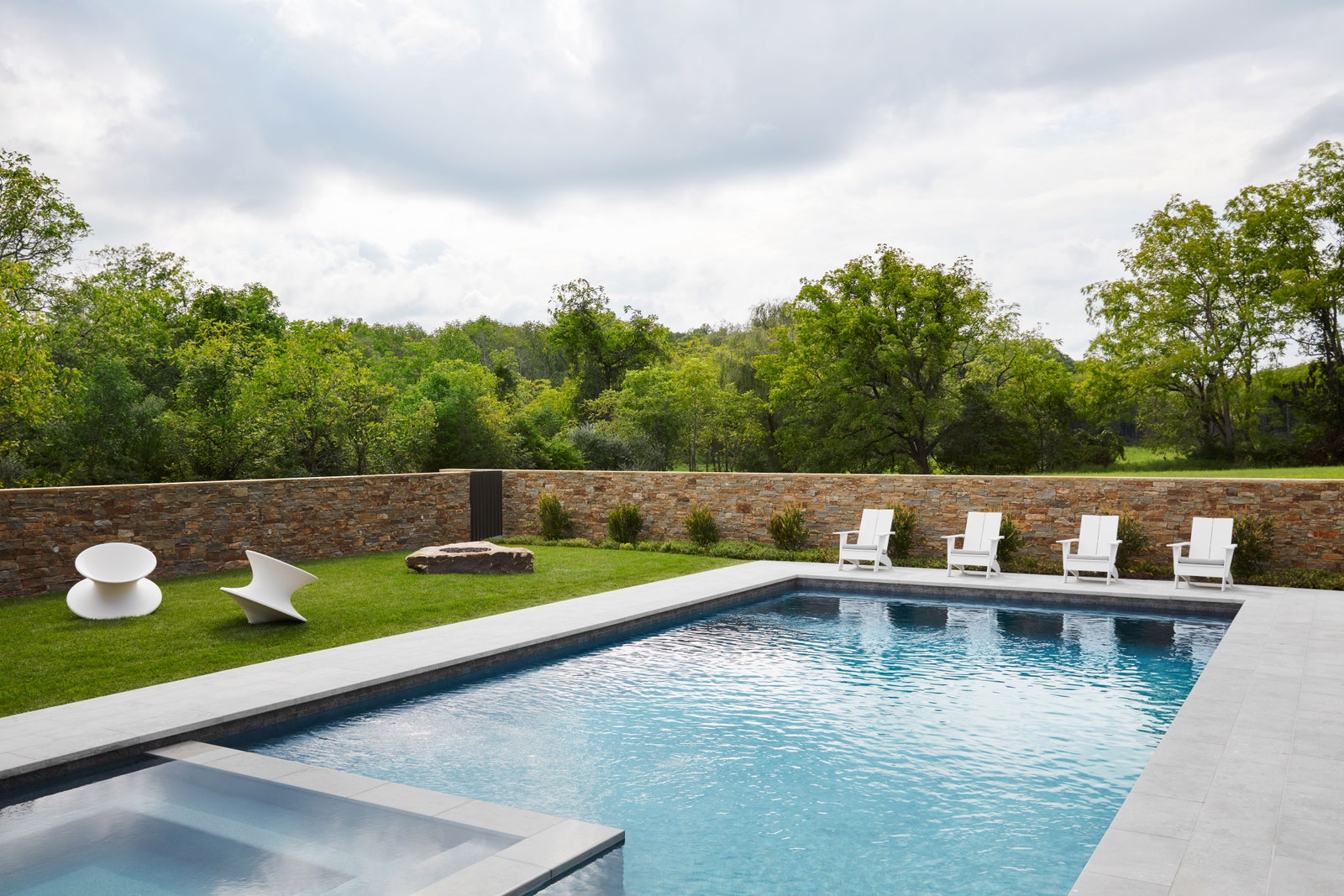 There are a few points to have in mind when you want to build the home where you'll grow old. The Knoll Executives had that very clear. they wanted a single floor with no stairs, room for art, friends and relatives, but also a clear sight lines to nature. These were the main requests for Architecture Research Office, most specifically to Kim Yao and Stephen Cassell.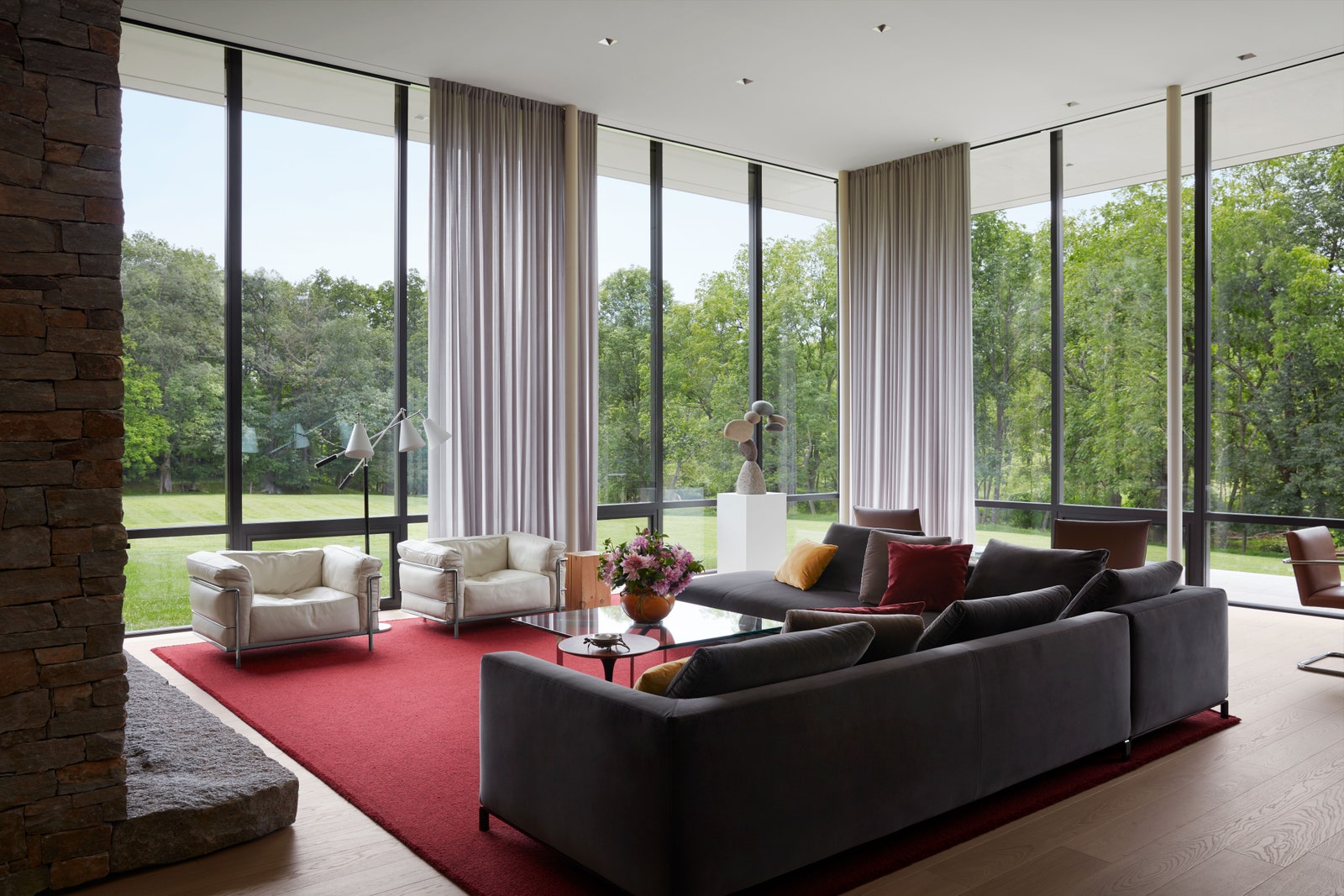 Kim Yao said that "This home is purely for them—it is not a symbol,". This home has glass all over, in order to see the views because the owners valued the outdoors as much as the indoors. That unique tension between ancient and new, hint and amazing, delicate and stark carries through the gallery/hallway where the couple's collection of peculiar weathervanes hangs on the wall.
"We tried to create moments that really connected to the outside," notes Cassell.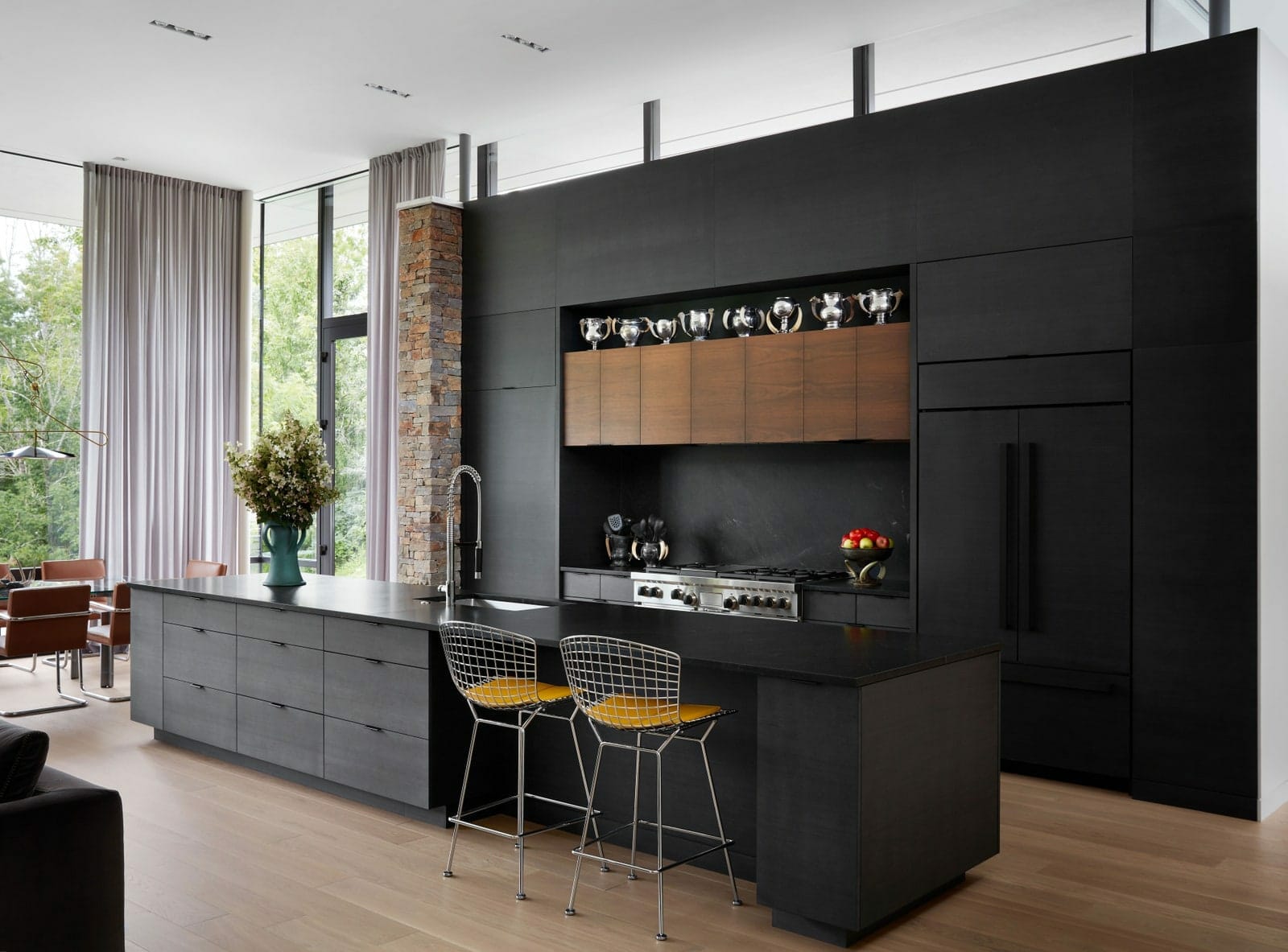 The kitchen has a strong freestanding structure, but it hides a spot for the messy work of cooking and entertaining. The dining and living room are in the same space, which is curious and not very common.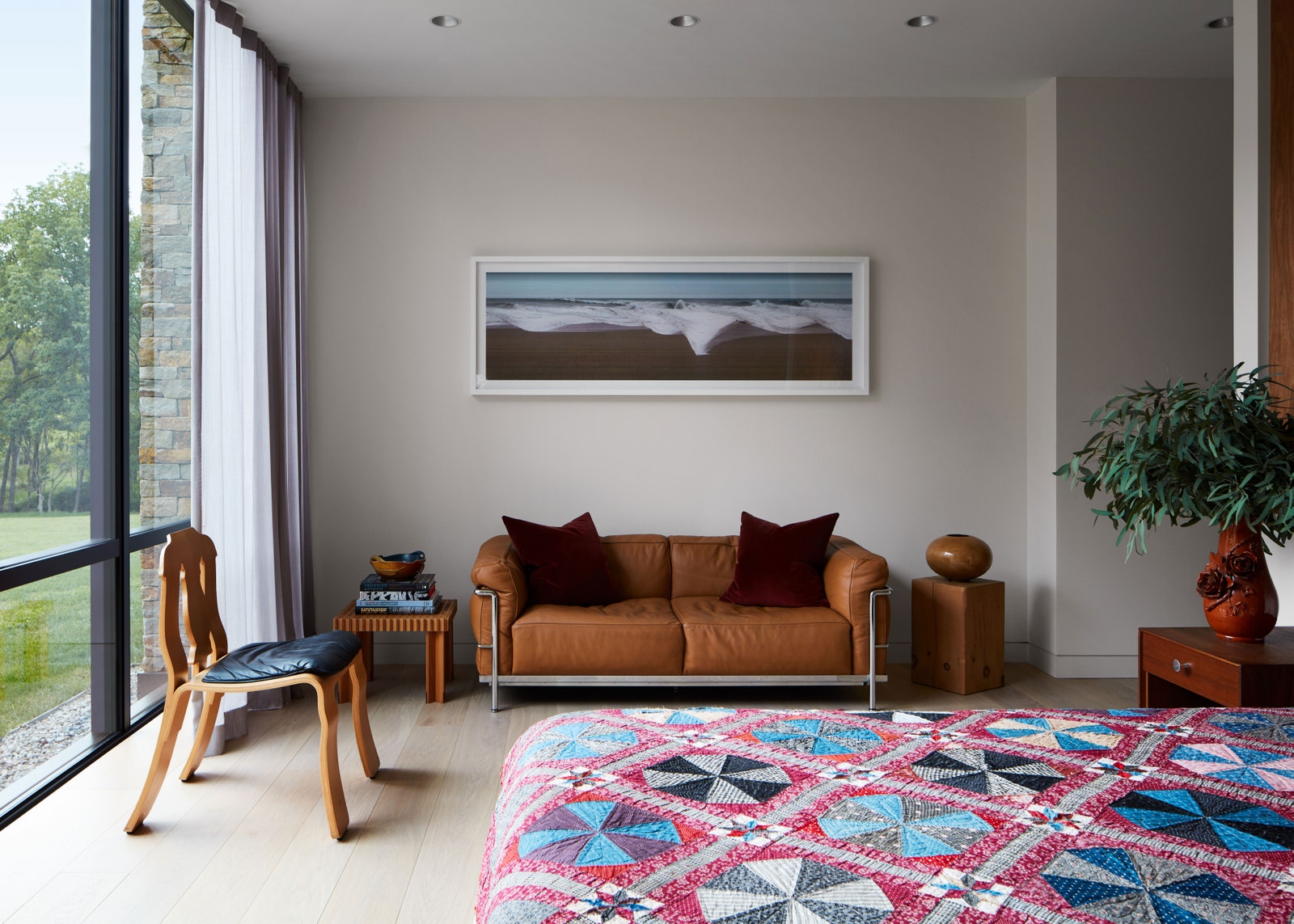 Every room of this Bucks County Home as amazing views, and the primary bedroom is no exception. Here, we can see a vintage Le Corbusier love seat and how the owners wanted to add color using their quilt collection.
Art Collection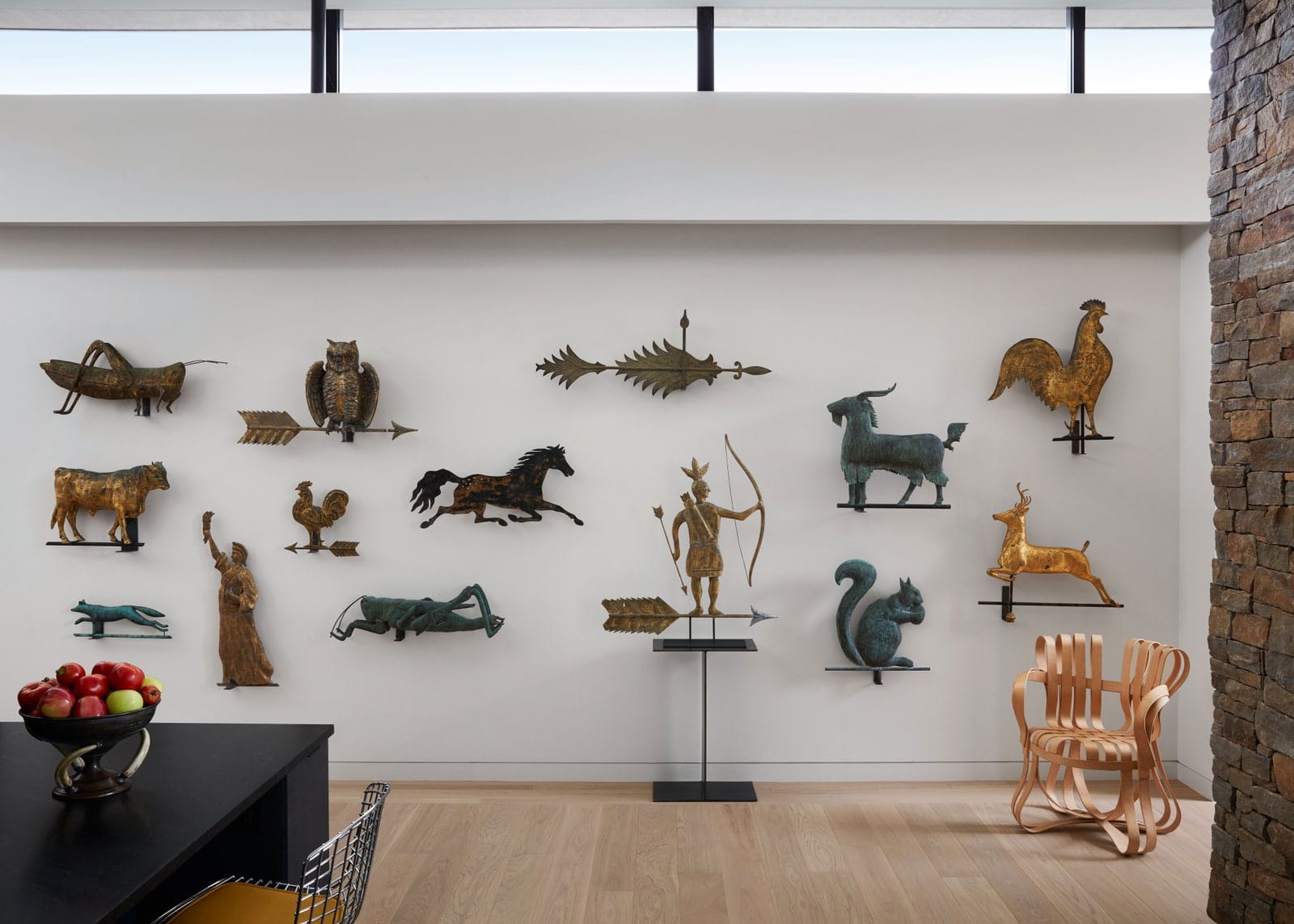 ARO made scale models of the owners' weathervane collection, and then set them in a specific model of the home. In order to urge a sense of how they'd see best.
This place is a library nook where we can see the couple's iconic Knoll pieces, side by side with a Saarinen Womb chair. But also the Roseville ceramic collection.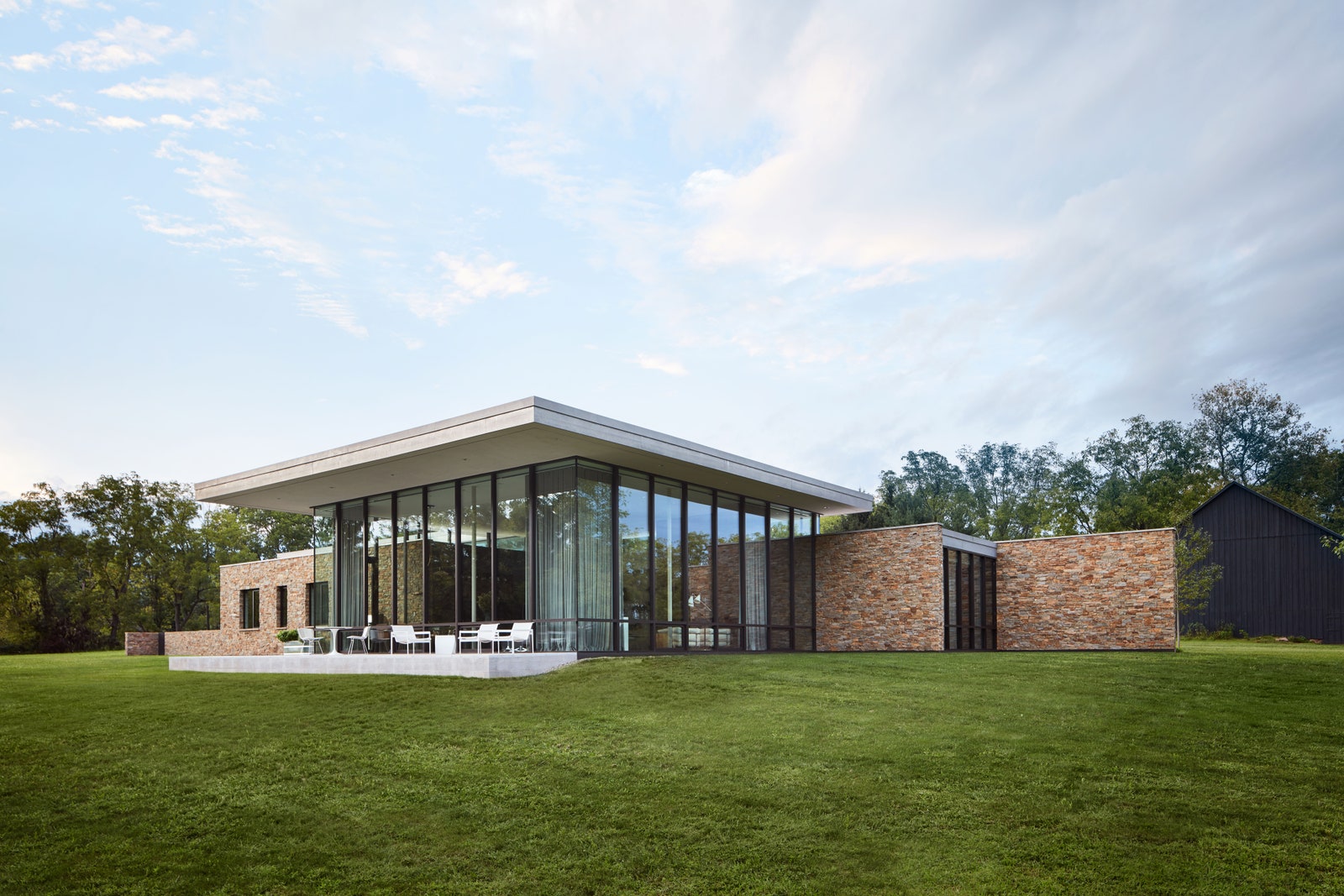 Last, but not least the amazing outside view of this Bucks County Home! We really loved this project!
Credits to: Architectural Digest