Wall Mirrors are an elegant design style, and they can be used in every single room. However, there is a need to place all well and in order to make it right. Let's find out how!
How to Create a Romantic Atmosphere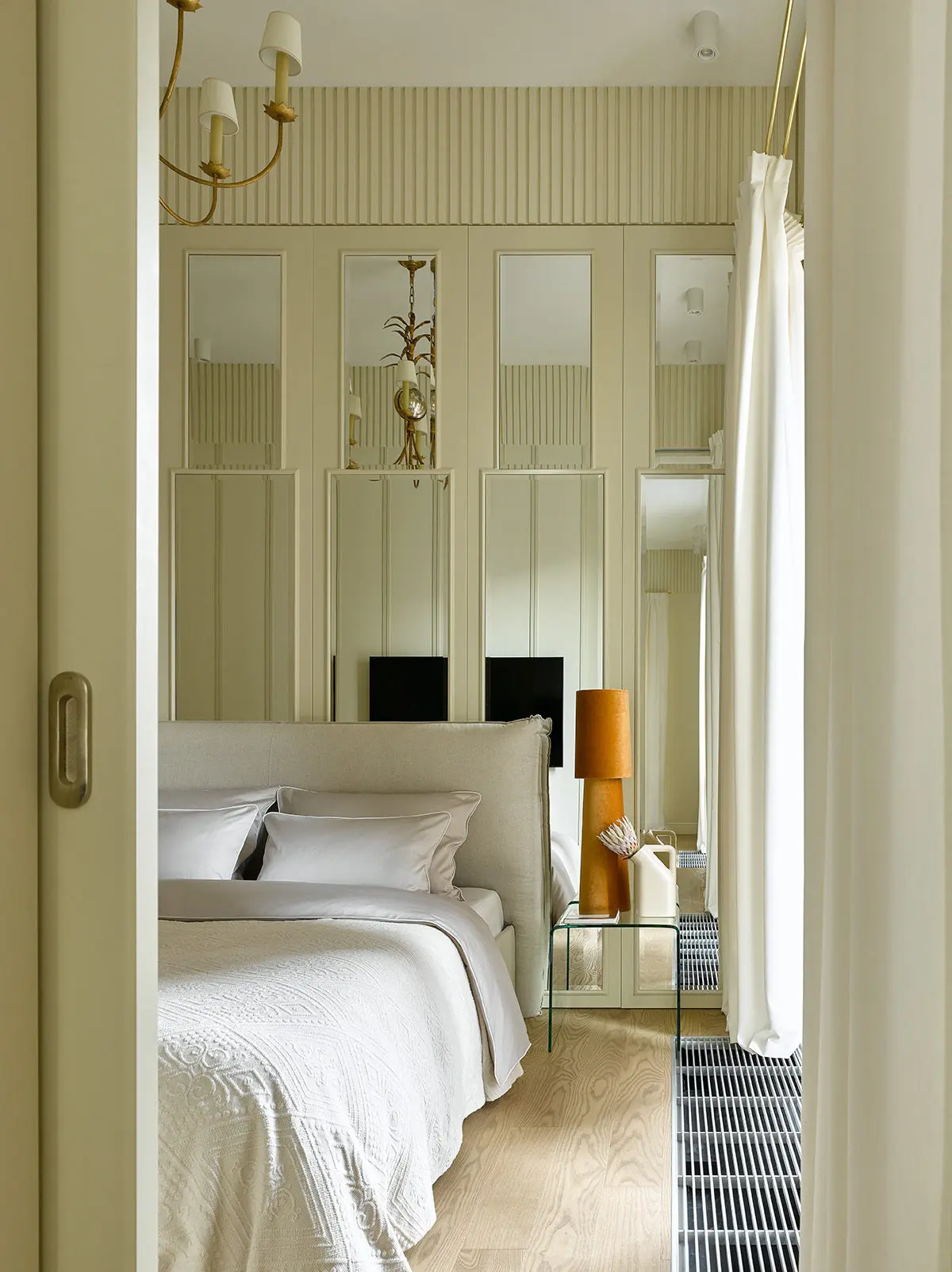 Masha Kunyakina refers to this amazing bedroom "Everything here seems to be covered with snow, and there are no active colors, so rhythmic mirrored walls come to the front, creating a feeling of air and volume in a small room."

We say Yes to Mirrored Walls in Small Rooms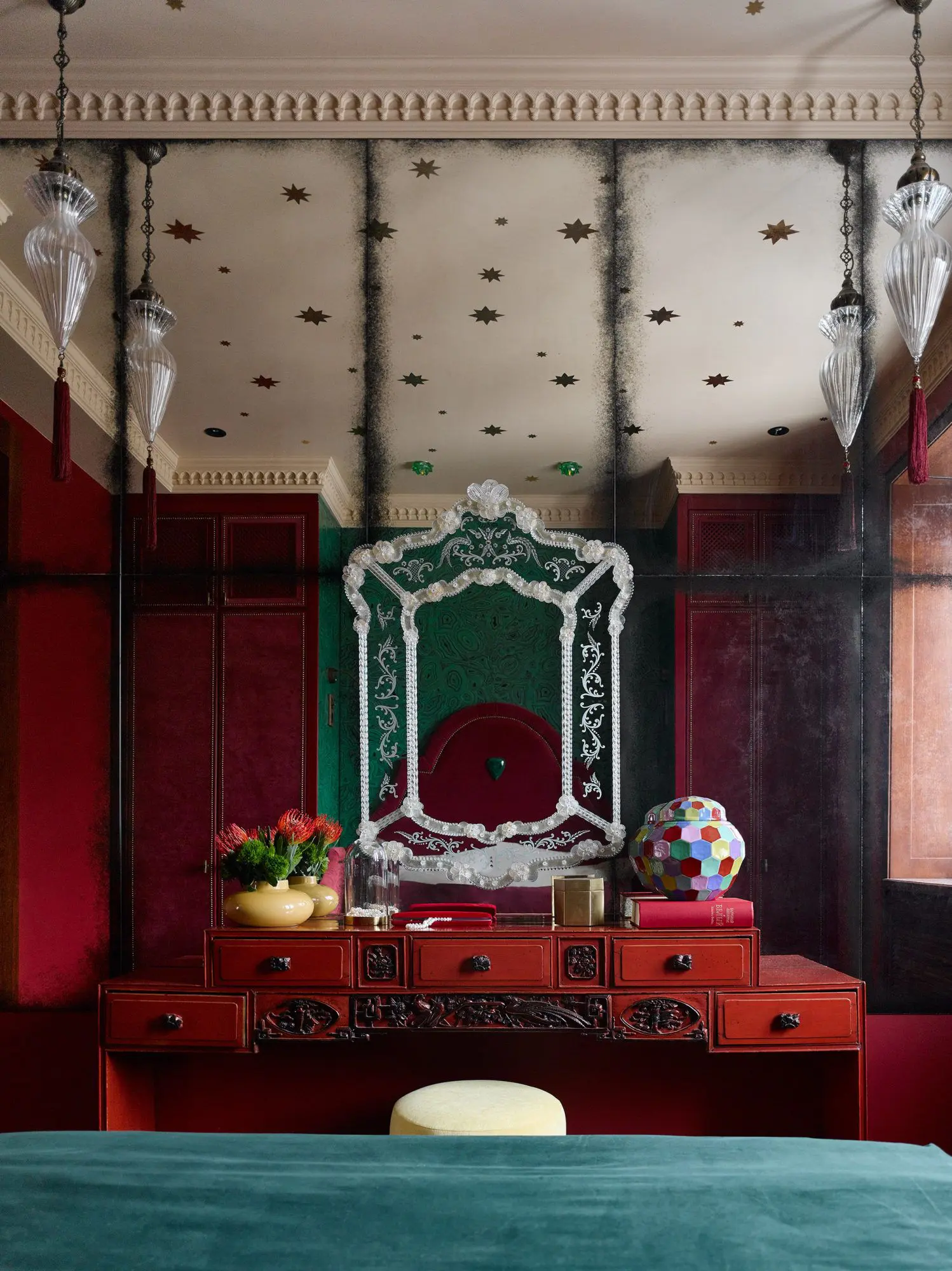 A mirror on the wall can make all the difference, like this example here. The designer Kira Chuveleva created an oriental fairy tale in an exquisite bedroom.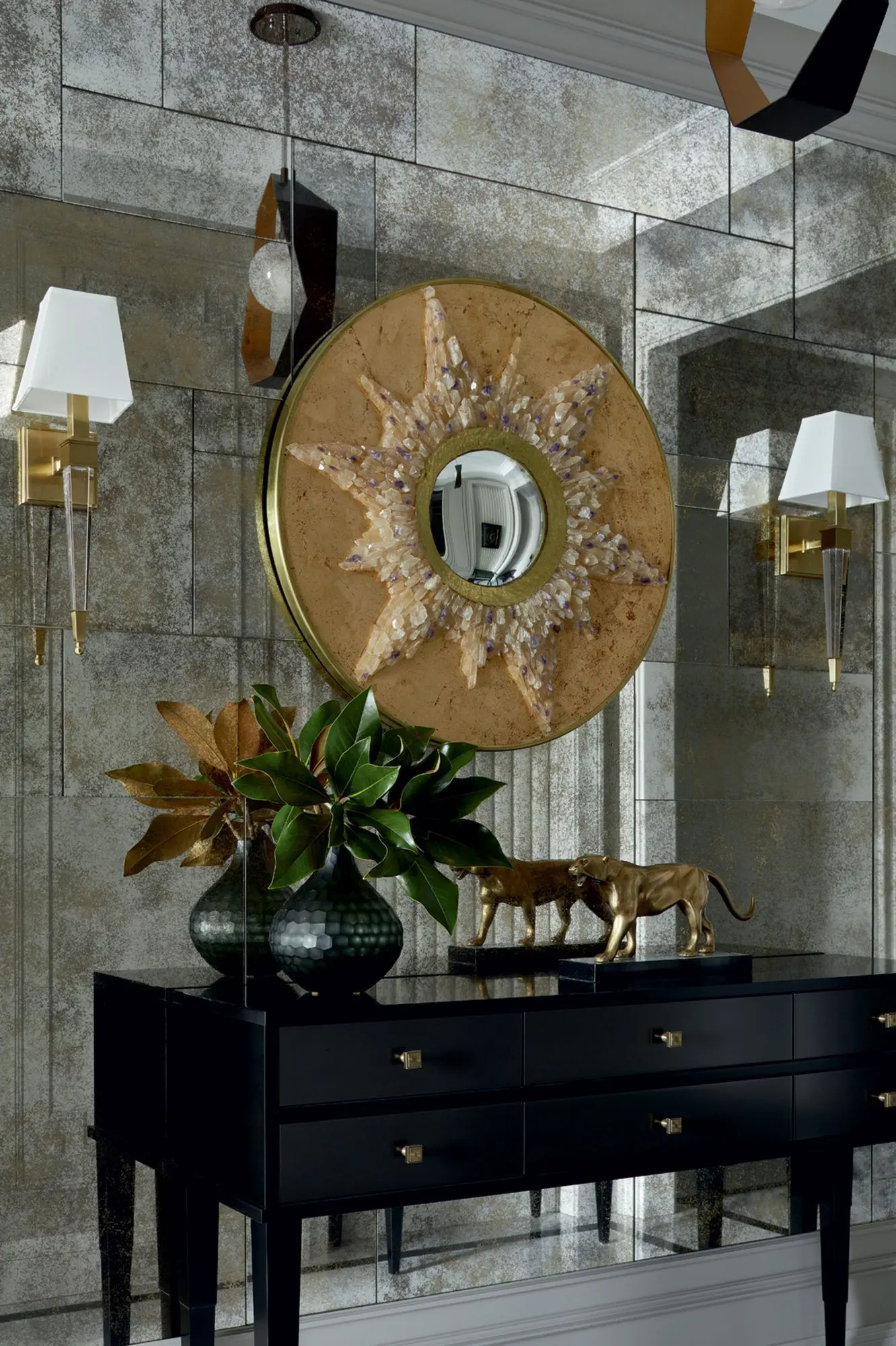 In this Polina Pidtsan project, we can see an elegant mirror, that could be the centerpiece of this small room.
Natural Light, More Bright
Natalya Popova has a home with huge windows, however, on the ground floor that is not that much light. But, for every problem, there's a solution, that's the reason why the wall behind the sofa is mirrored. The windows, the trees, and the glass doors are the reflection.
Hommés Studio Contribution
The design we are seeing here has its inspiration in the iconic apartment of Yves Saint Laurent. You can see bright colors, exquisite art details, and furniture with geometric lines.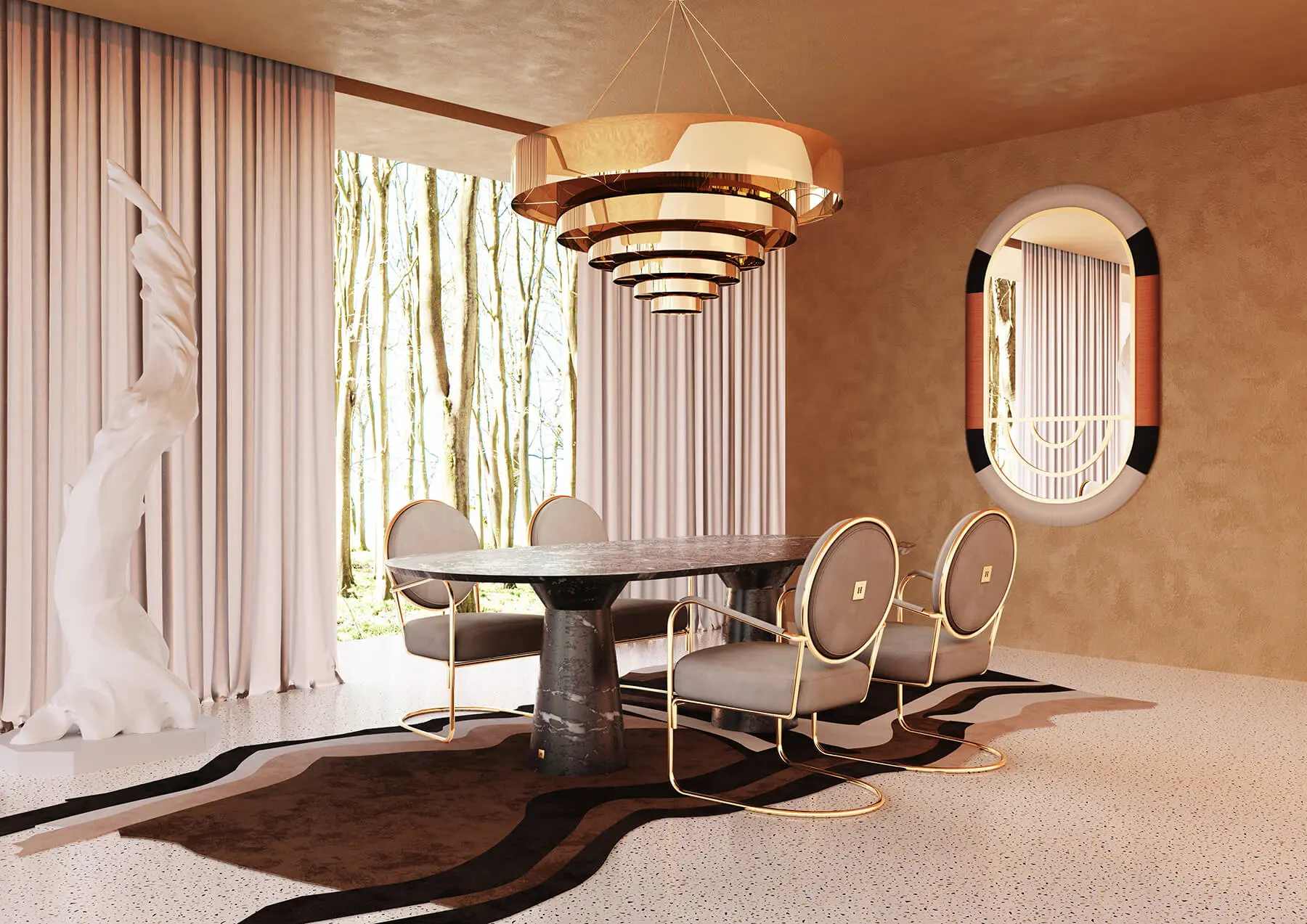 Create an Illusion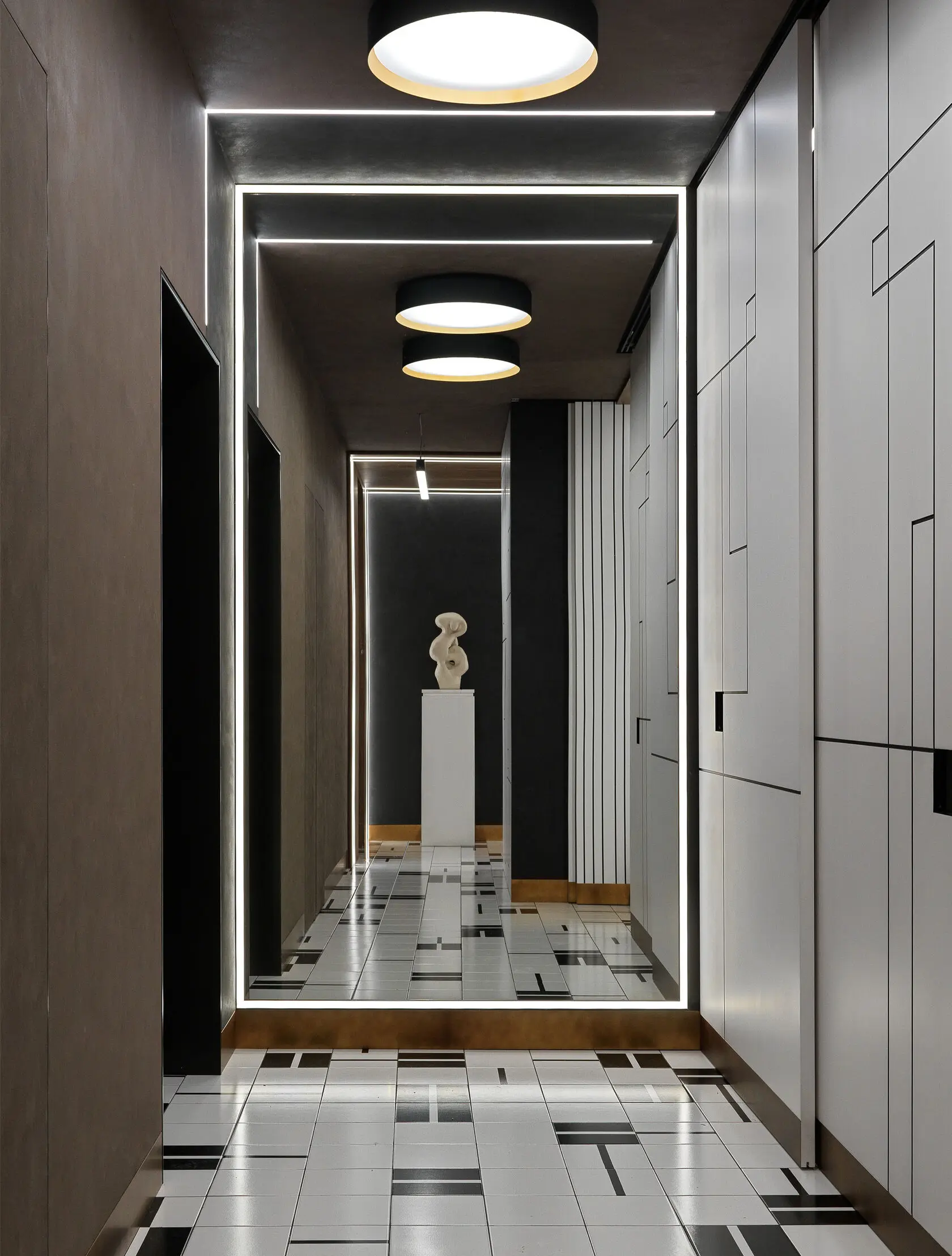 Daria Vasilkova created an illusion with mirrored walls and neon lighting in this room. The corridor looks longer and brighter this way and sets a unique geometry.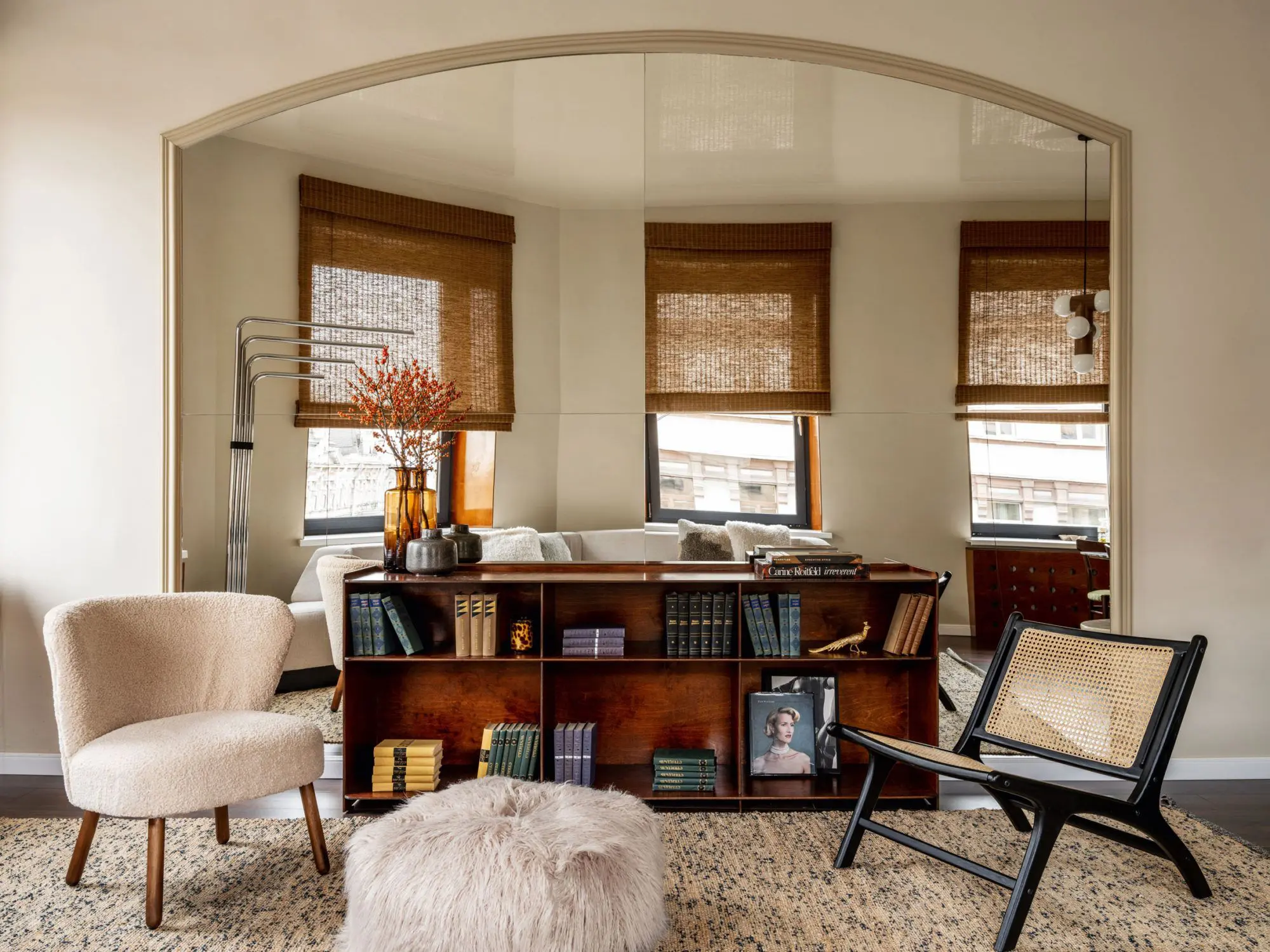 Mirror Boundaries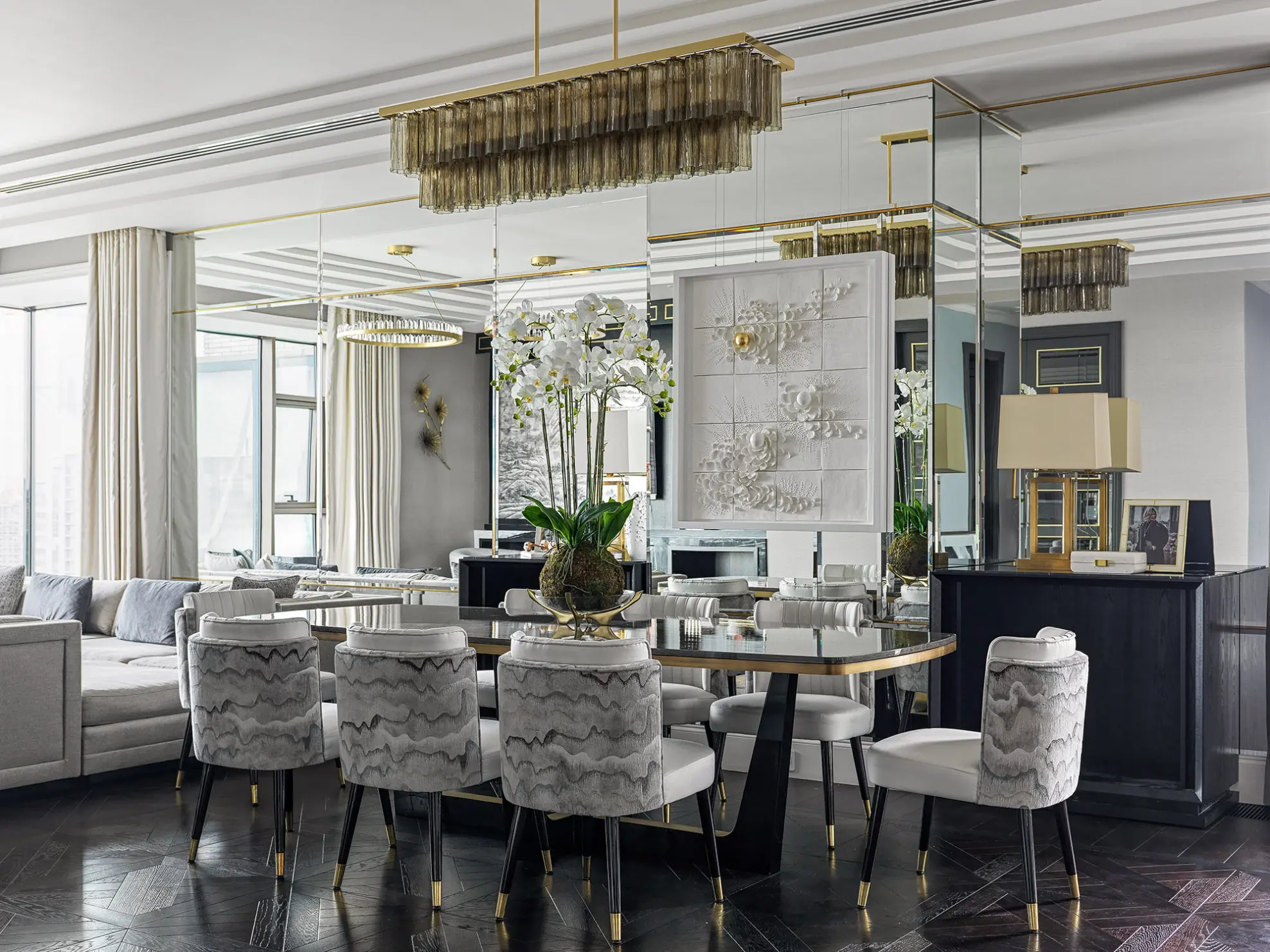 The proportions of this room are in constant change, so that is why the mirror walls have divisions. Those boundaries have their mark in brass.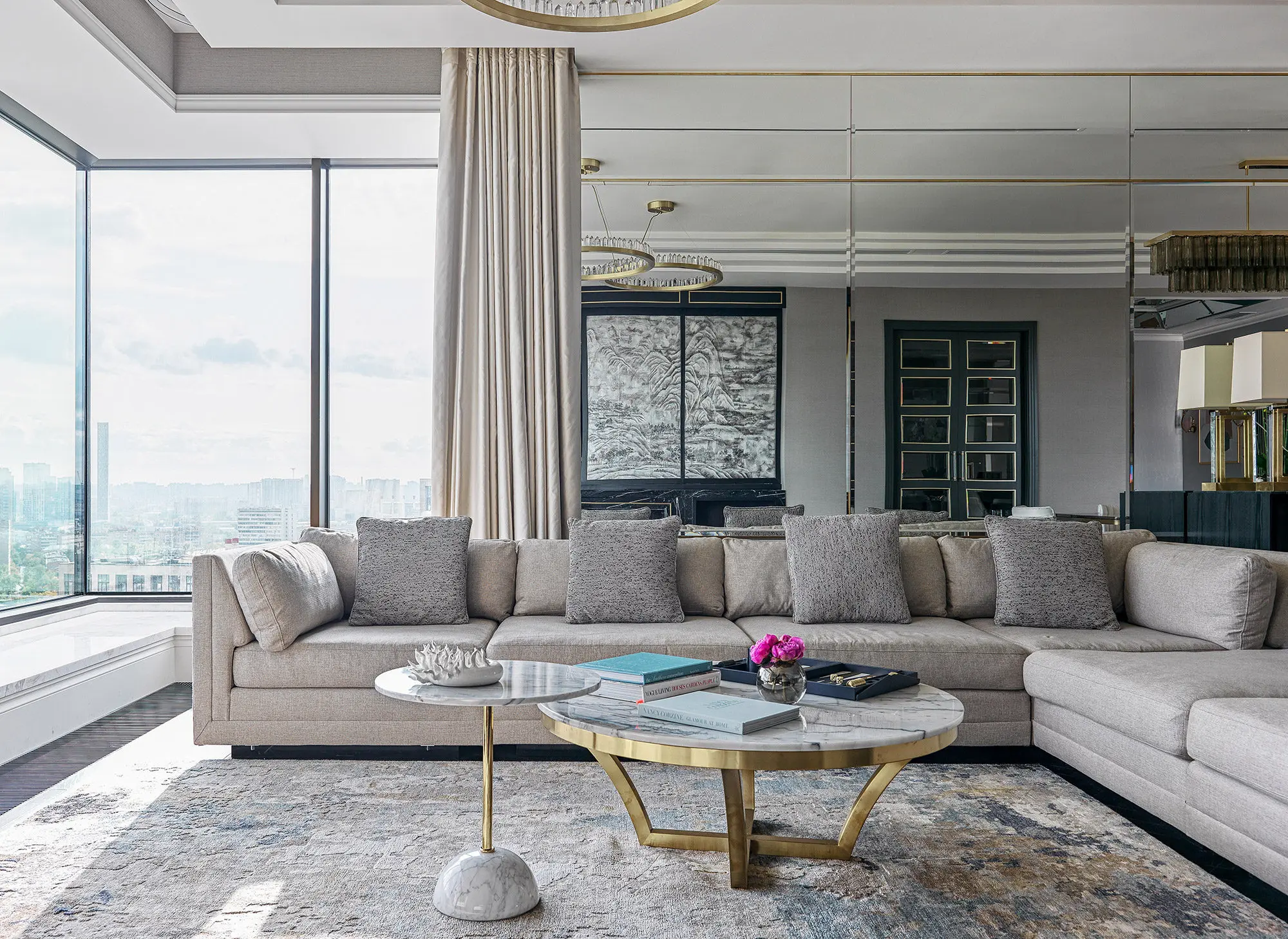 In this Olga Ashby project, the mirrored wall was a controversial point, however, everything went well and this design was simply spectacular!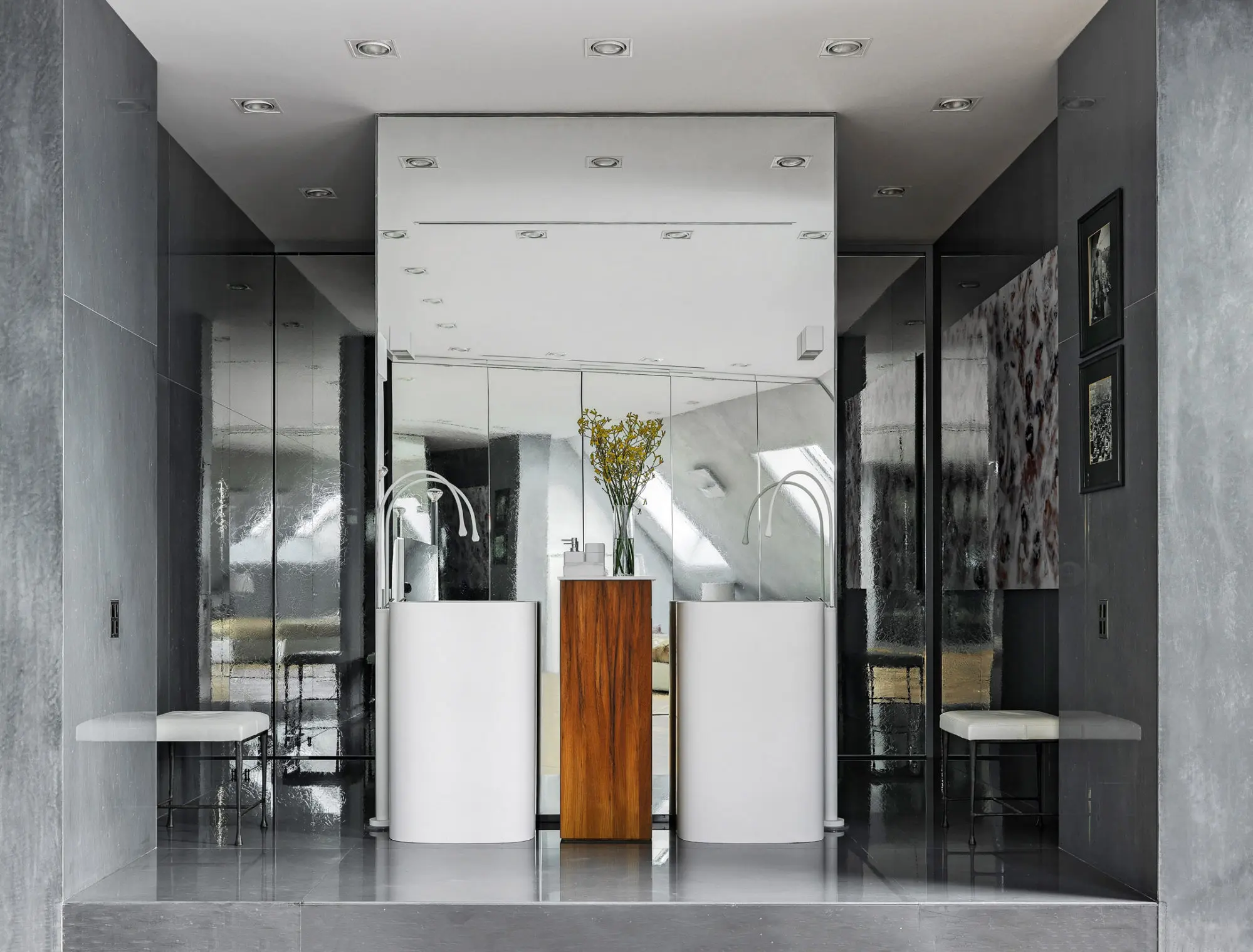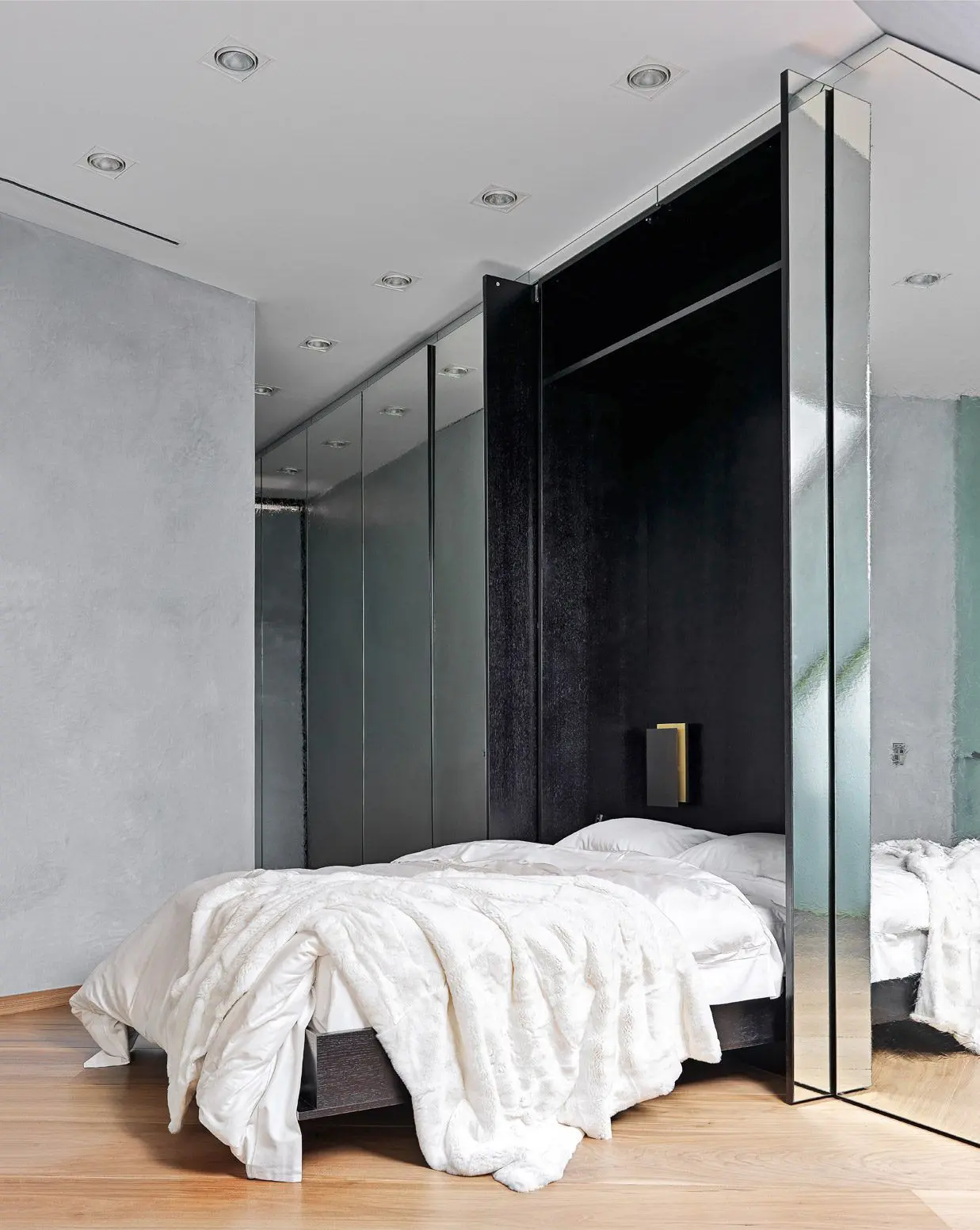 Within the room, the architects get freed of all the entryways and eradicate the border between the bathroom and the room. Here the closet, where the bed is cover-up, and the lavatory have the bright of reflected walls.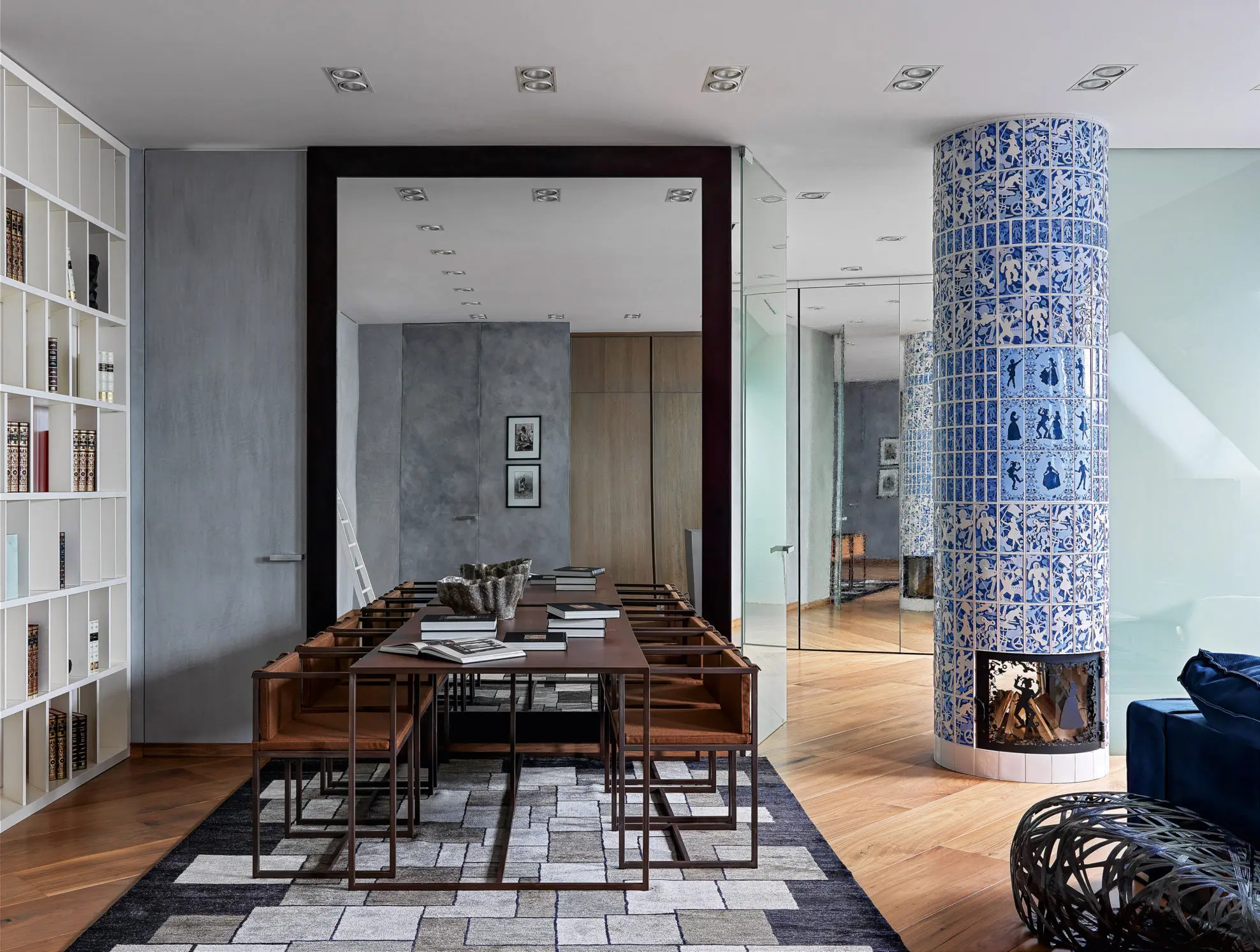 Mirrors everywhere in this project by Katy Ryzhova and Elena Tokmacheva! In this space, the table stands against an expansive reflected divider, and it appears that it is twice as large.