Thirteen TV Series will be the theme for this article! TV Series that involves mystery, love, intrigue, an authentic mixture for this Summer!
The Underground Railroad
This adaptation of Colson Whitehead's novel is truly one of the best works of 2018. Set in 19th-century America, it features a stunning cast led by Aaron Pierre and Thuso Mbedu. The show is on Amazon Prime now.
The Pursuit of Love
This is an adaptation of Nancy Mitford's 1945 classic. Emily Mortimer is back with another series, with Lily James and Emily Beecham as the main stars of the show. You must count on wit, high-society hubbub, and scene-stealing costumes. On BBC and Amazon Prime now.

The Handmaid's Tale
This series is a combination of chaos, corruption, and catastrophe. Where women have no rights and are used only to have babies and to serve the important people. In this season, Offred (Elisabeth Moss) finally escapes and brings down the regime. On Hulu now.
Shadow and Bone
This series is adapted from Leigh Bardugo's Grisha trilogy and rooted in Russian folklore rather than Medieval England. Fresh faces Jessie Mei Lei, Amita Suman, Archie Renaux, and Freddy Carter, joined Ben Barnes and Zoe Wannamaker. On Netflix now.
Mare of Easttown
Kate Winslet is magnificent in this crime drama, which is darker and dirtier than its predecessor. Guy Pearce, Evan Peters, and Angourie Rice join the cast of this addictive drama. On HBO now.
Solos
The cast of this series couldn't be more perfect, Anne Hathaway, Morgan Freeman, Helen Mirren, Uso Aduba, Constance Wu and more. Solos are stories of love, loss and loneliness, all through the eyes of each character. On Amazon Prime now.
Genius: Aretha
Sublime Cynthia Erivo is the star representing Aretha. This is a series that follows Aretha's career and all of her background until she arrived on the top. On National Geographic now and on Disney + in the UK from this month.
Kevin Can F**K Himself
Annie Murphy plays a housewife on the brink in this new black comedy. It is a promise that this series is a takedown of sexist 90's comedy shows. On AMC from July.
Physical
Rose Byrne is an unhappily married mom-of-three, desperate to find a new lease of life and confidence boost in aerobics. And how her life changes after a home-workout video phenomenon. On Apple TV+ from June 18.
Nine Perfect Strangers
Nine Perfect Strangers had to be included on our list of Thirteen TV Series, only because of their cast who stars Nicole Kidman, Regina Hall, Melissa McCarthy, and Tiffany Boone. In what is for sure one of this year's TV highlights. On Hulu from August 18.
Loki
Joined by Gugu Mbatha-Raw, Owen Wilson, and, allegedly, Richard E Grant, so brilliant performances are guaranteed. All that's missing is a cameo by Hiddleston's best friend Benedict Cumberbatch (as MCU compatriot Dr. Strange) and the internet will explode. On Disney + now.
Anne Boleyn
The casting couldn't be more perfect – Jodie Turner-Smith and Paapa Essiedu are amazing as Anne and her brother George. Expect bloodshed and betrayal in this clever new corset drama. On Channel 5 in the UK now.
Gossip Girl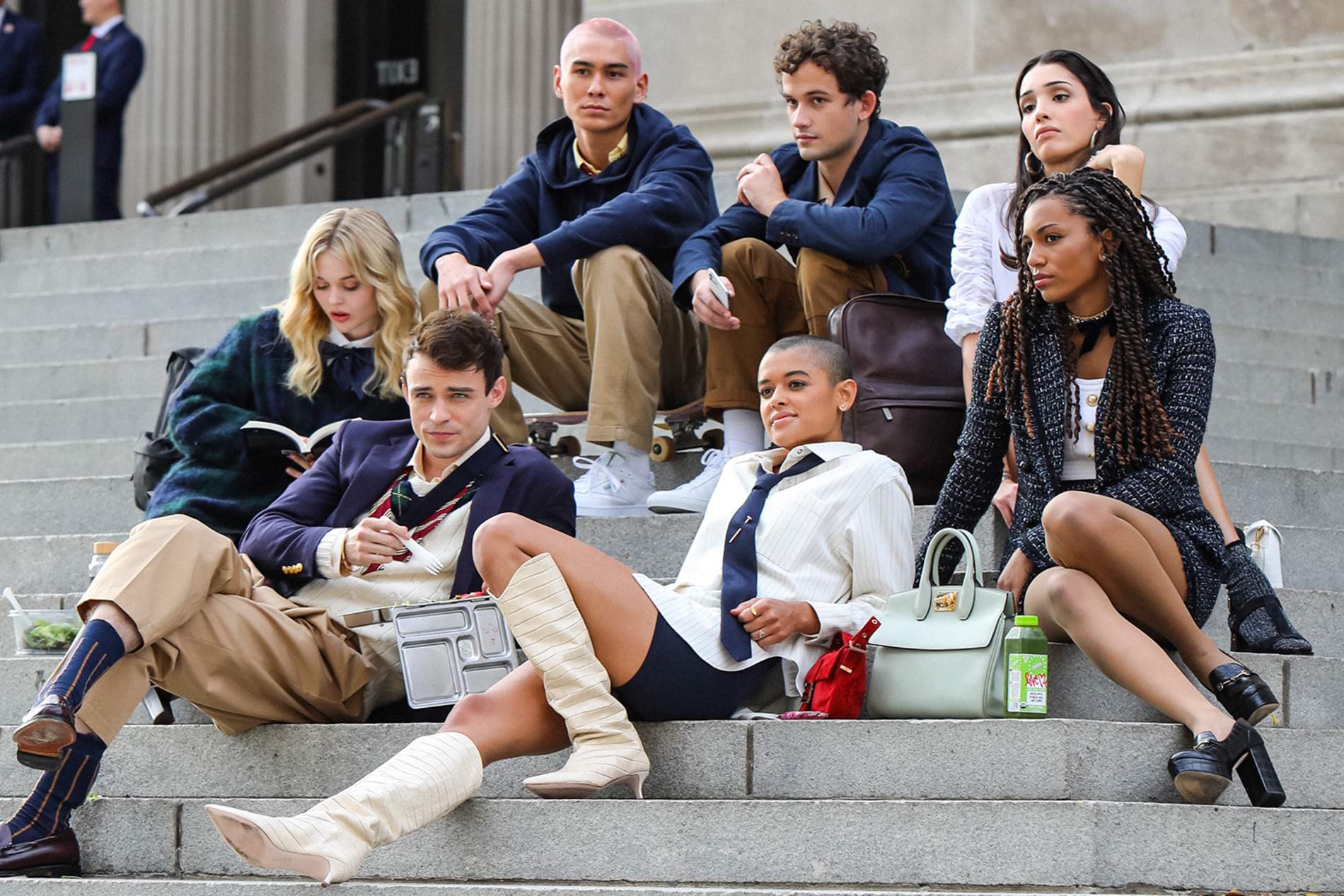 Jordan Alexander, Emily Alyn, and former fashion blogger Tavi Gevinson join Kristen Bell, who returns as the all-seeing narrator of the high drama (and high fashion) that's set to go down. On HBO Max from July.