After the year we've all had, it's no surprise that home decor trends for 2021 focus on comfort—whatever that means for you. Perhaps you seek solace in the clean lines of a minimalist aesthetic or maybe a tufted velvet sofa that reminds you of Grandma's house and makes you feel at home.
Home decor trends for 2021 are all about creating a home that's comfortable, functional, and most importantly, a reflection of you. Get a sneak peek at the styles you'll soon be seeing everywhere.
Japandi
Combining Japanese minimalism with the sophistication of Scandinavian decor, Japandi is a new concept in interior design. The Nordic style has already conquered the interiors for its functional, warm and cozy side. Meanwhile, the Japanese spirit offers a minimalist and certainly Zen aesthetic.
Japandi style is all about sleek lines and neutral color palettes. It is harmony and connection through the way you relate to your home. And the truth is – turning our homes into soothing, neutral earth-toned sanctuaries sounds like exactly the trend we need for 2021.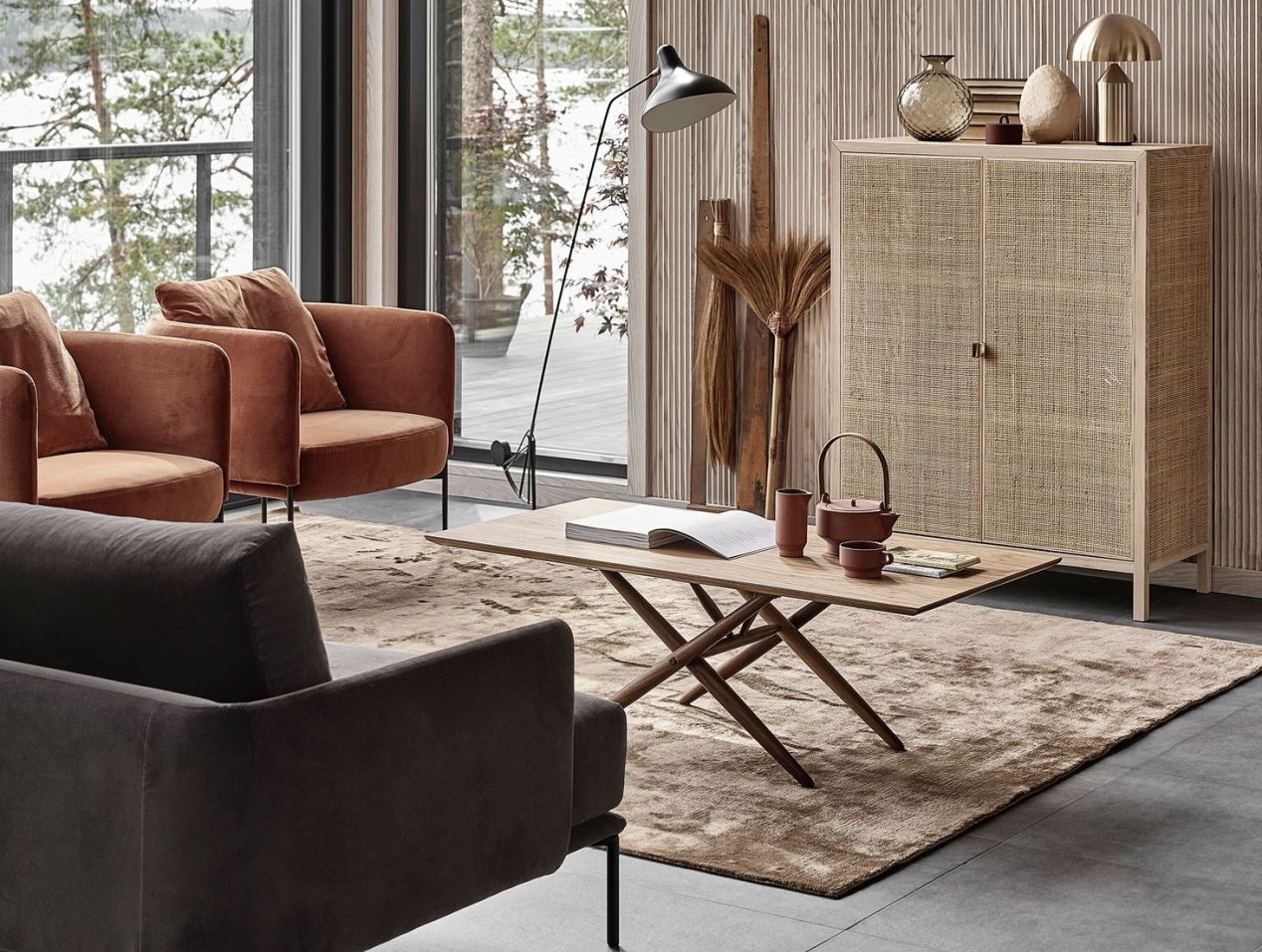 Friluftsliv
As the coronavirus pandemic moved everything inside, our outdoor spaces took on newfound importance. Instead of embracing hygge and snuggling up indoors, many people have espoused the Danish concept of Friluftsliv, or "free air life," and are bundling up before heading outside.
2021 is the year we'll take full advantage of our backyards, patios, and balconies as we bring the indoors outside. To complete our cozy outdoor spaces, comfy patio furniture, and drink ledges for balcony railings top our wishlists.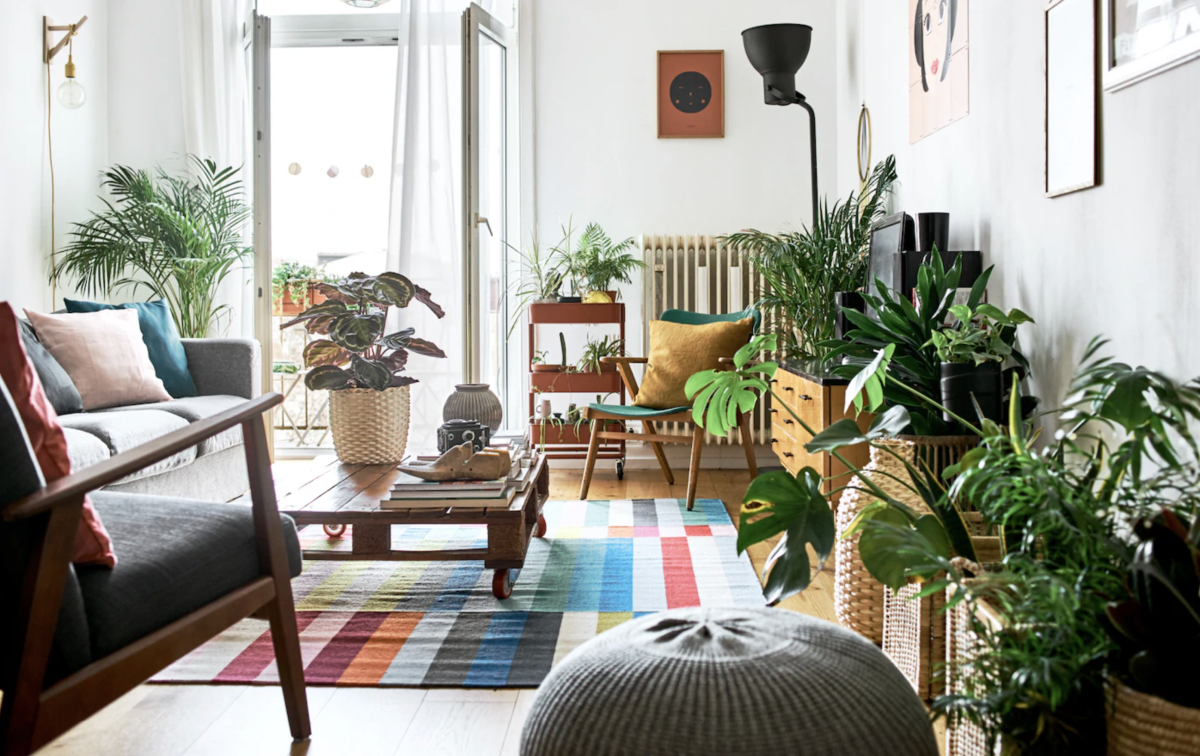 Earth Tones
It's official: earth tones, including beige, brown, burnt umber, and terracotta, will continue to increase popularity streak in 2021. Consider a bright white, a brown, or a warm beige for your home.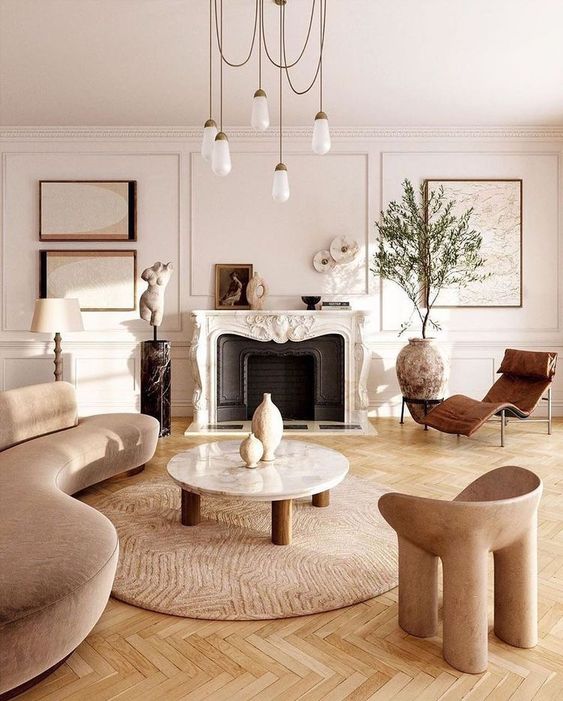 Oversized Tiles
Forget the tiny tiles with the mortar lines in favor of larger scale tiles in the bathroom. Fewer mortar lines mean less cleaning and less visual clutter. In addition, the large format block can help to visually expand a small space.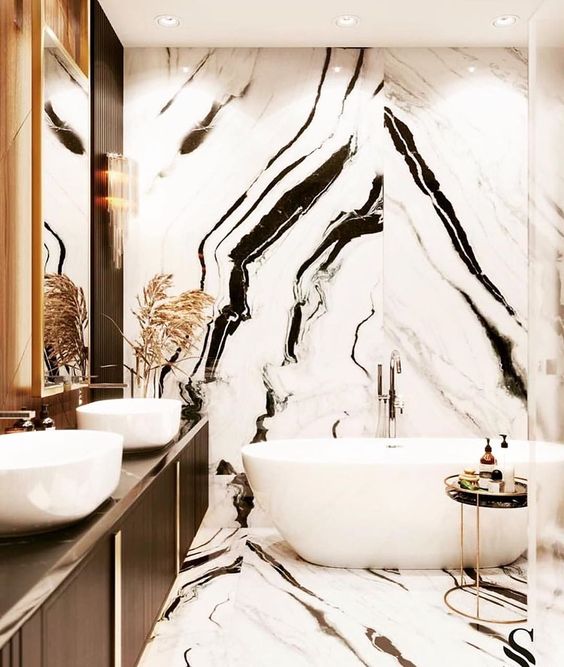 Doors and Dividers
Privacy is a privilege. As our homes now serve a variety of functions – home office, gym, creative space – the need for privacy and separate zones have increased.
Make good use of doors and dividers to outline divisions and organize your spaces like never before.
Neon Lights
Gen Z is bringing neon lighting back with a modern look. Customized neon word art in fun fonts and neon-hued LED lights are trending. In a neutral living room, a neon sign is the balancing element, spicing up the gray decor and allowing the room to carry an air of youth!
Grandmillennial Style
Inspired by the comforts of Grandma's home, millennials are decorating with a nostalgic sense of style. With big doses of pattern and texture, the granny-chic look reflects twenty- and thirty-somethings' desire for a space that shows off their individuality.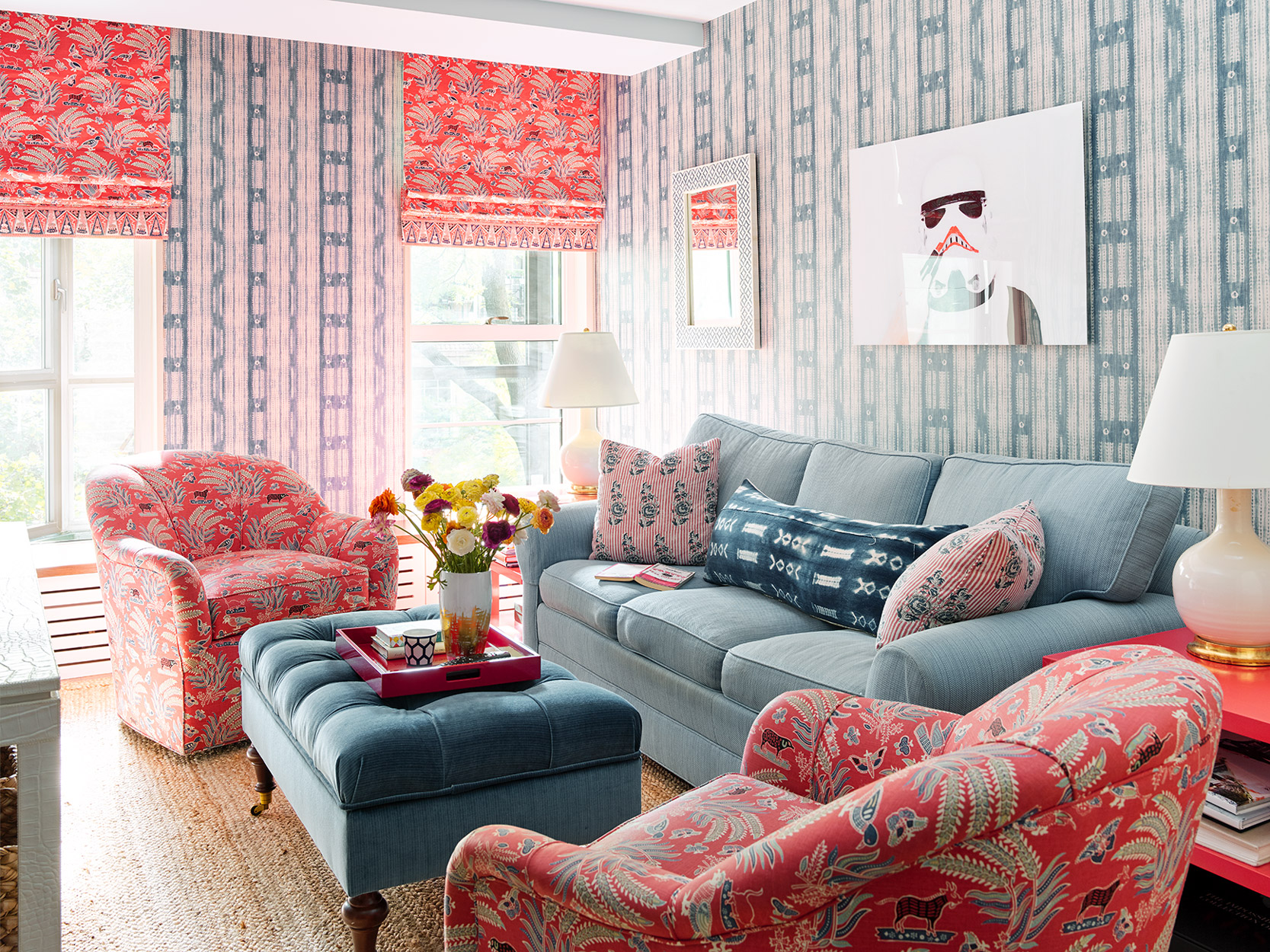 Pattern is paramount in grandmillennial designs, with classic prints like toile, chintz, and plaid featuring heavily on curtains, upholstery, and wall coverings. Embellishments like ruffles, pleats, and fringe are also seeing a resurgence. Heirloom furniture crafted from dark stained woods like walnut and cherry brings a sense of history to these rooms, while abstract art or metallic accents help freshen and modernize the look.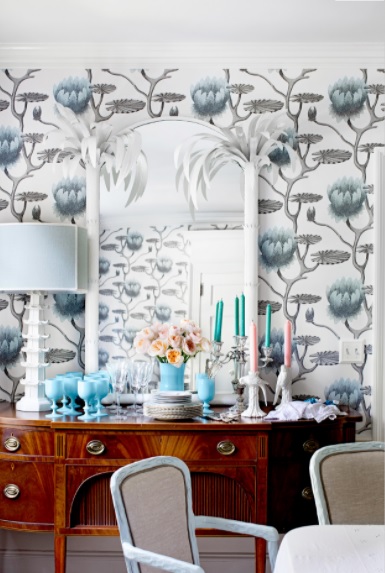 We hope you liked the home decor trends for 2021. Feel free to pin all the images to your favorite Pinterest board. Meanwhile, you can also visit our Pinterest boards to get more inspiration.
Also, get more ideas for your projects and find functional, stylish, and sizable lighting and furniture choices: