Samira Wiley moved together with Lauren Morelli in Morelli's Los Angeles Home in 2016. Get to know more about their new Los Angeles Home home now!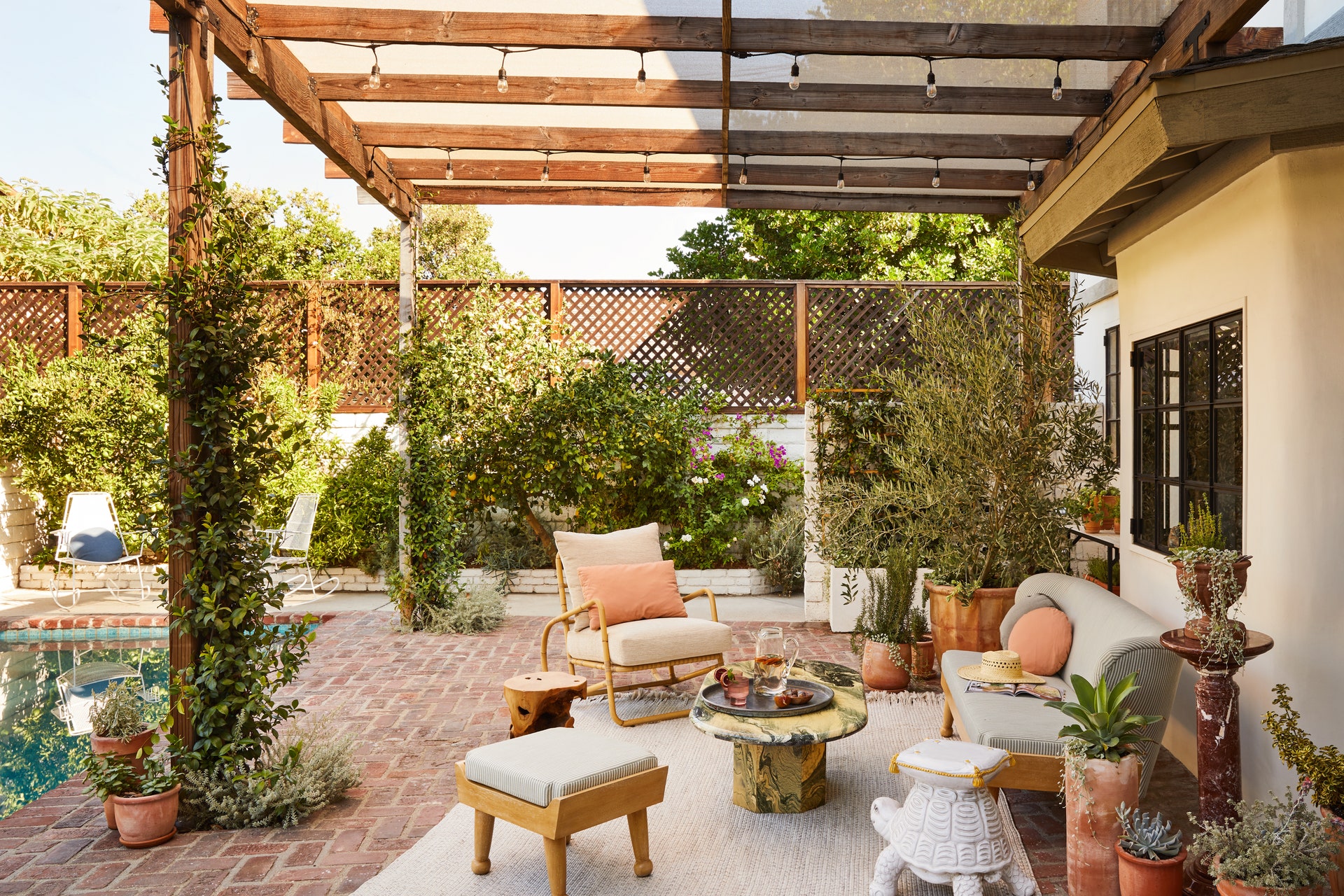 With help from Stefani Stein, they found out their home and how to design it. This home has two different styles, the English countryside, and fresh urban details. Beginning with the outdoor space that is used to host their family and friends. With vintage Salterini Chairs, a sofa from August Abode, and a Turtle Stool from Van Den Adern via 1st Dibs.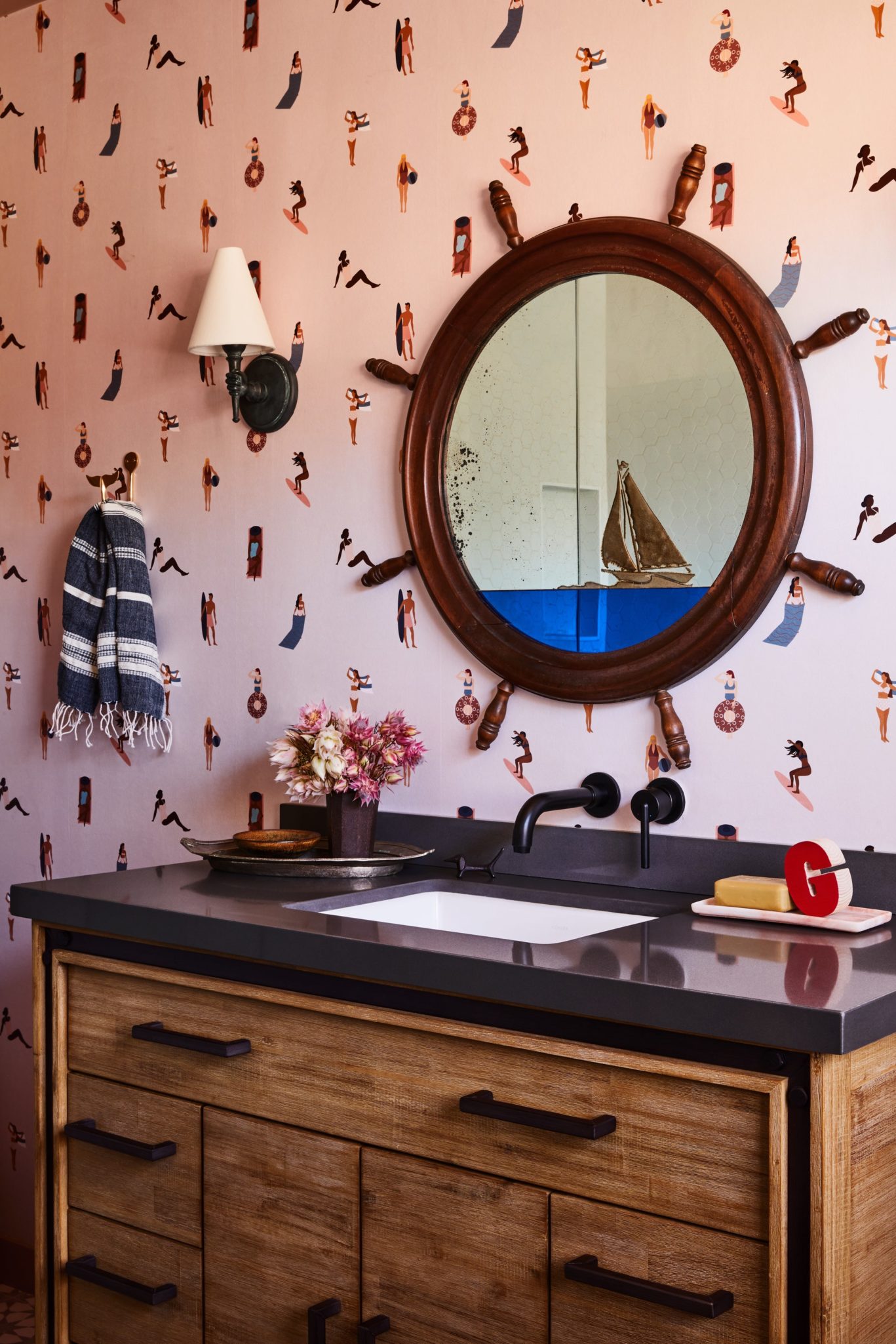 This beautiful bathroom belongs to baby George, with wallpaper from Hovia and a unique mirror with a ship from The Urban Electric.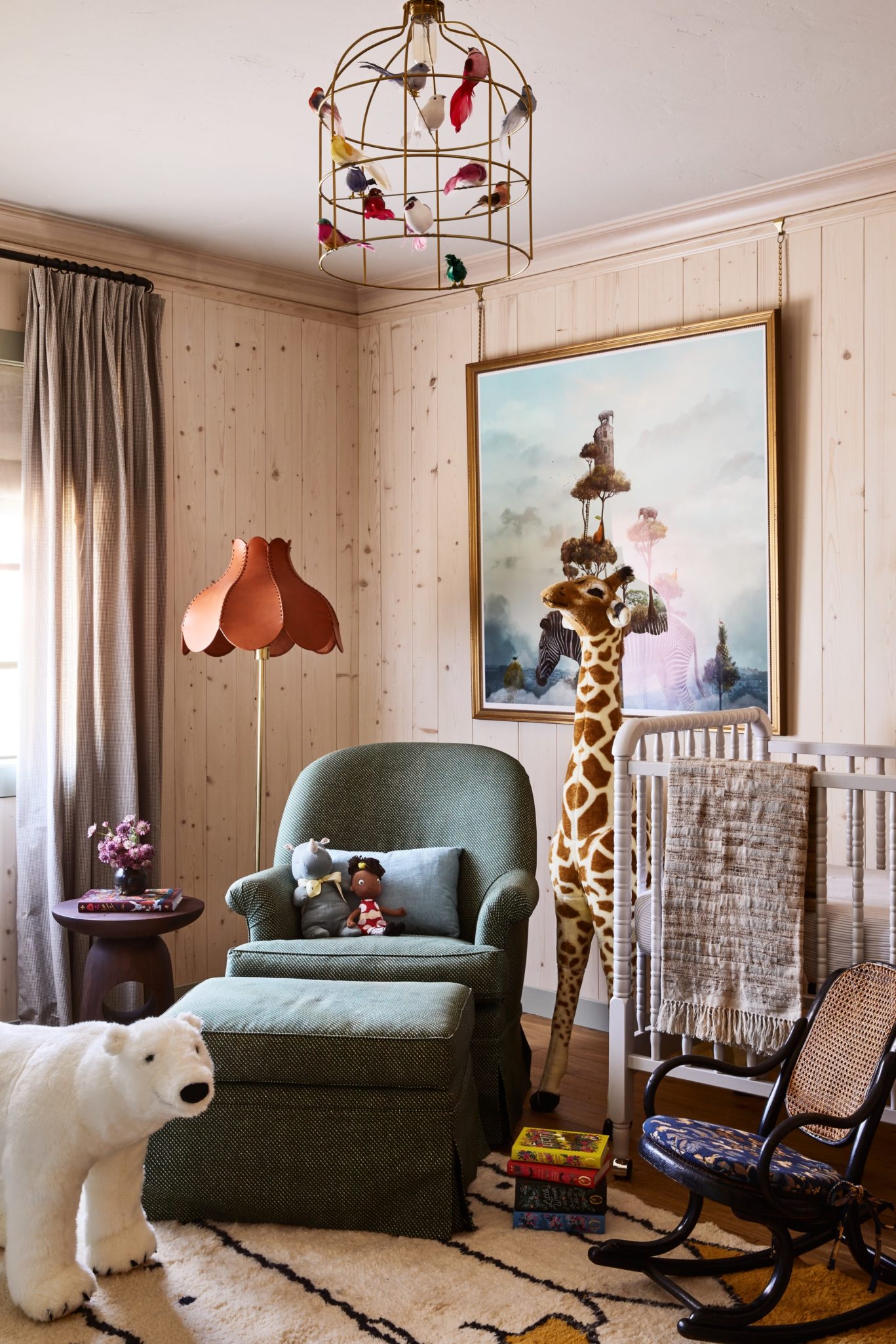 Baby George is only six months but has an amazing bedroom with two giraffes. Morelli said that "We came back to this beautiful completed house just in time to start a family, which is why we bought it in the first place,".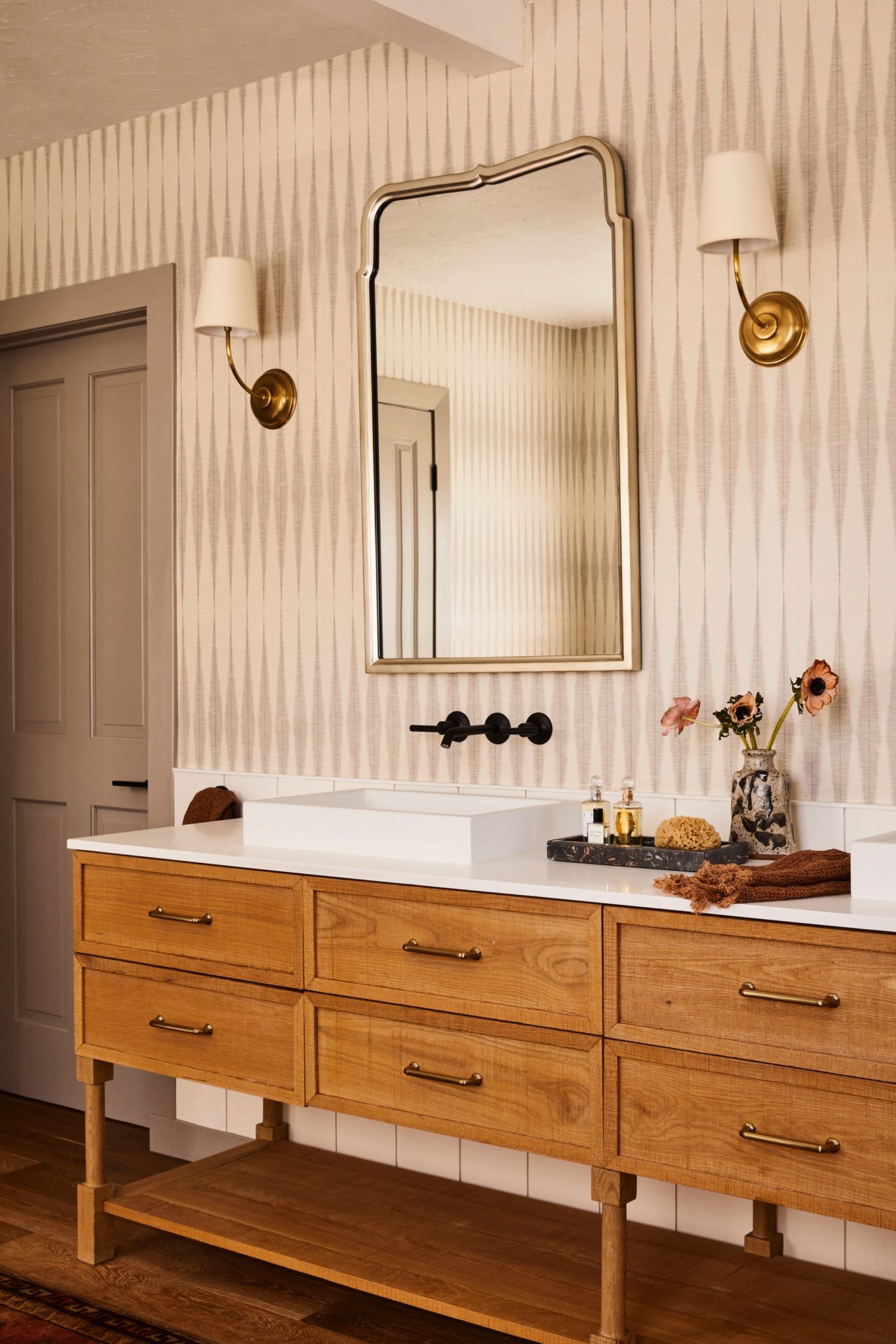 This is the main bathroom with two sinks, side by side with Michael S. Smith mirrors and Thomas O'Brian wall lamps.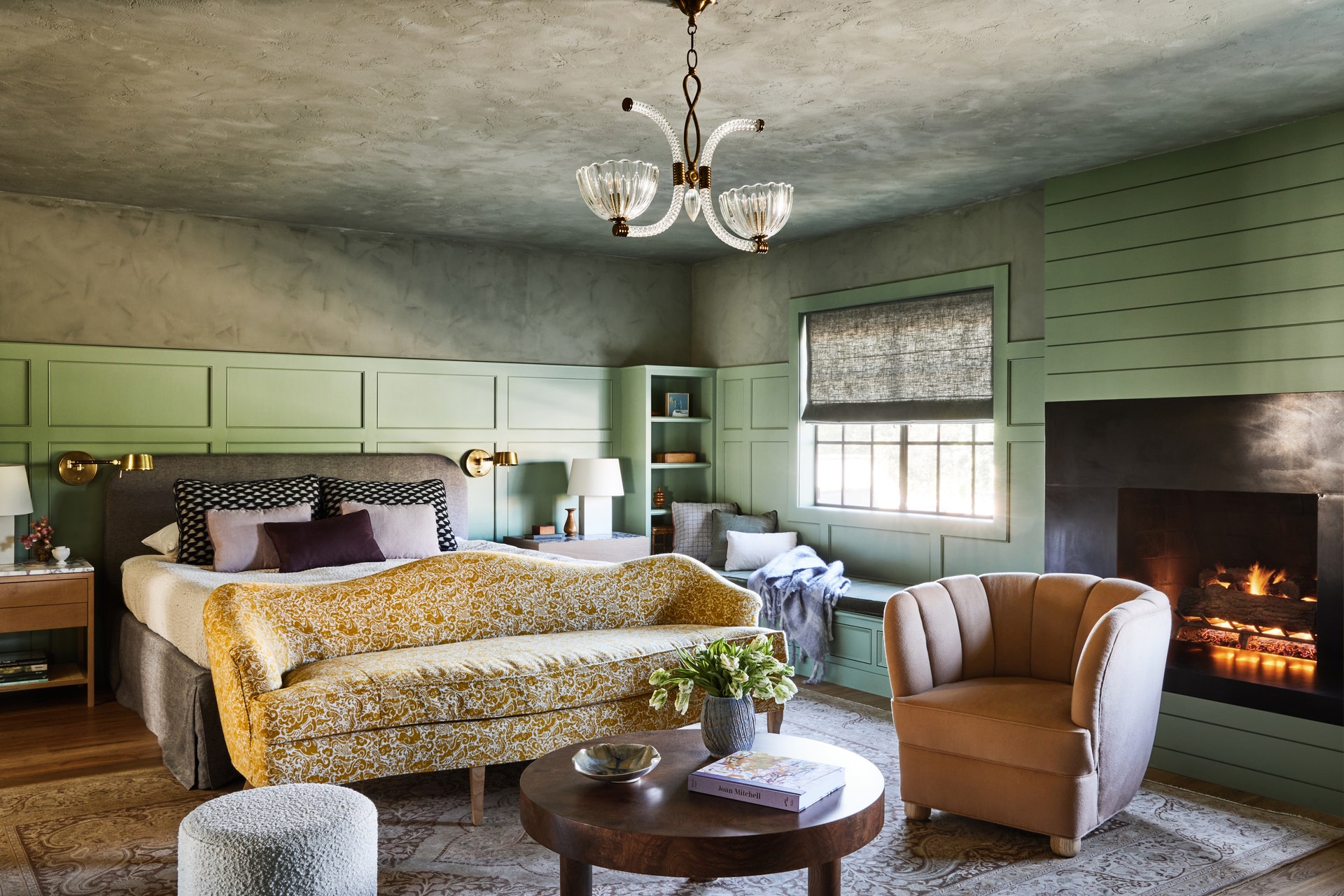 According to Stein, "Lauren knew her preferences, but Samira was discovering them," so the main room is a combination between Samira and Lauren's taste.
Los Angeles Home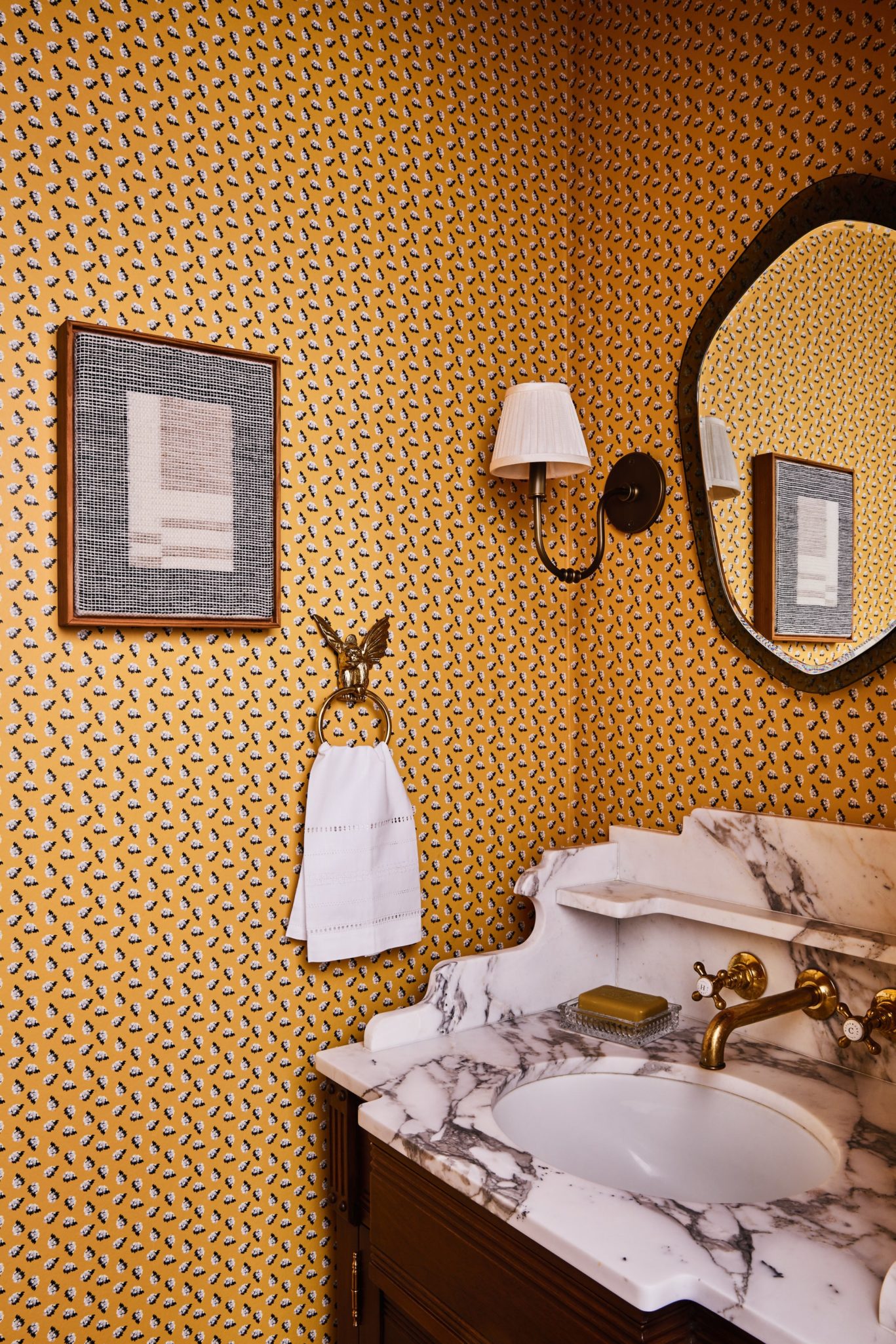 This is the powder room, which has wallpaper from August Adobe and an Italian mirror, from 1dt dibs. Besides that, the artwork on the wall belongs to Noelle Sharp.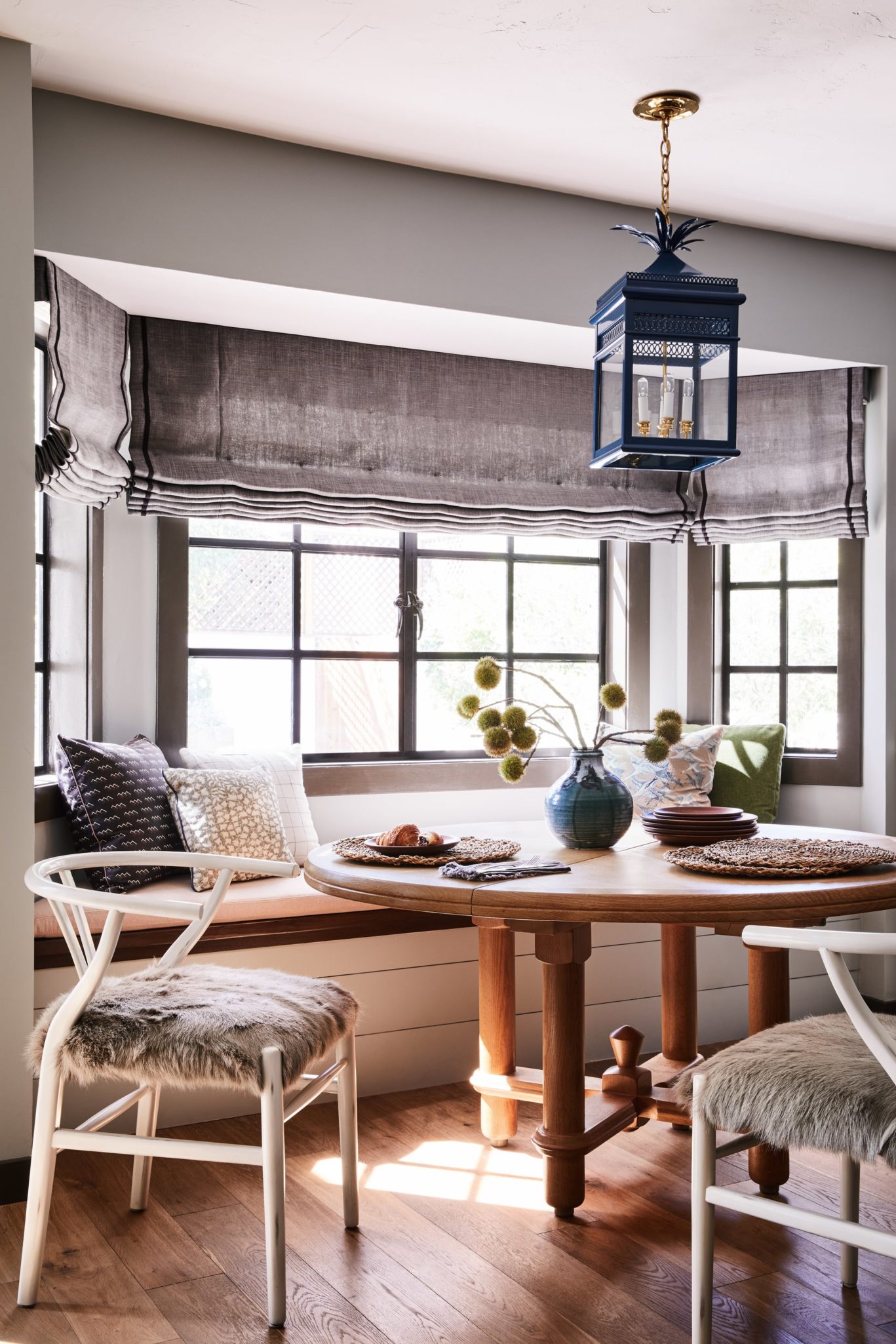 The breakfast spot has natural light all over the place, with a vintage French oak table by Guillerme et Chambron. Also, a Belmont lantern from The Urban Electric Co.
This is one of Morelli's favorite spots because she loves to cook. Once again, the vintage vibe is reflected here.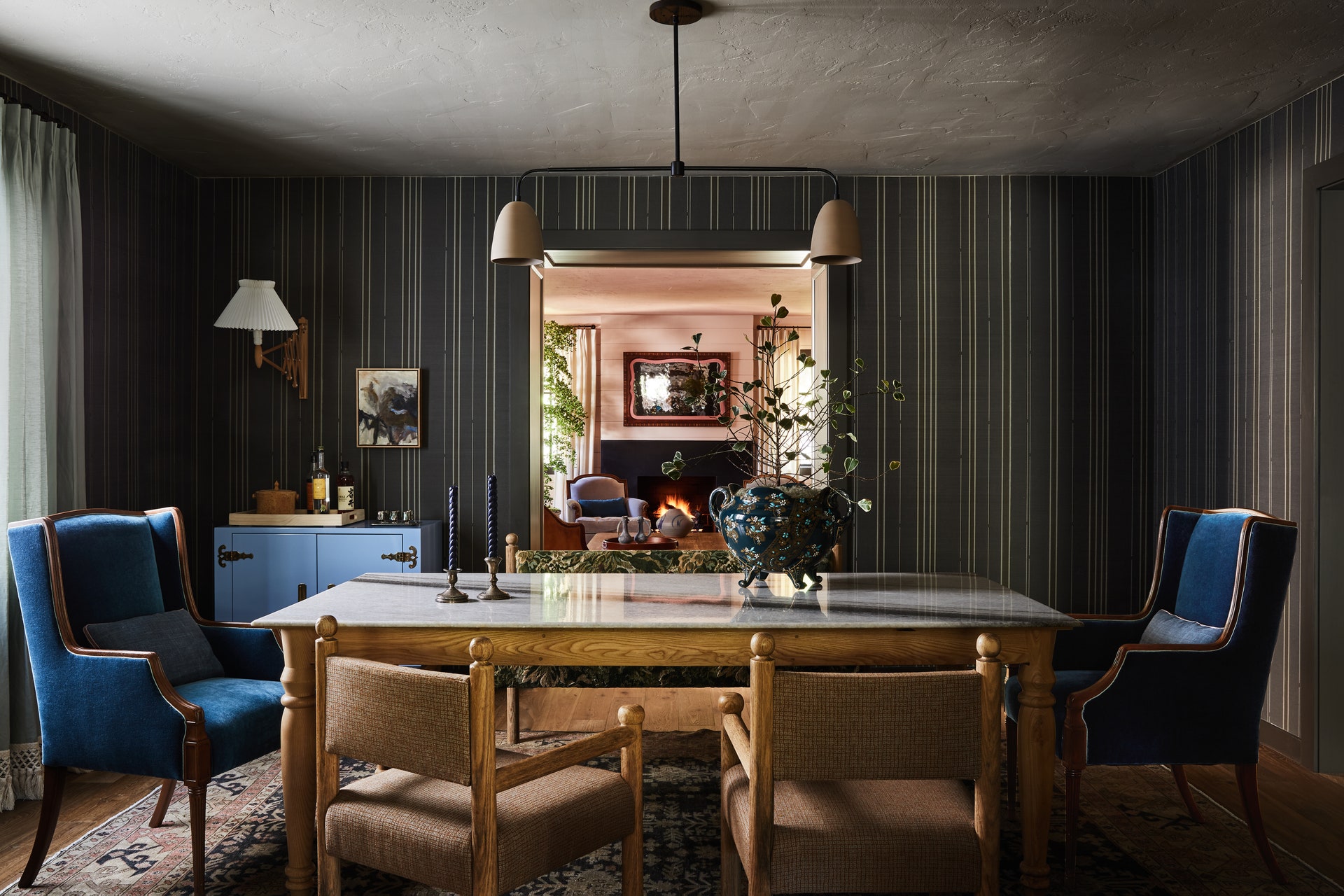 Welcome to the dining room, where we can see wallpaper from August Abode, dark blue bergéres, and wood chairs, by Martin & Brockett. Samira Wiley said that "When I first walked in, it felt really open. One room was connected to the other, and I imagined our friends hanging out there,".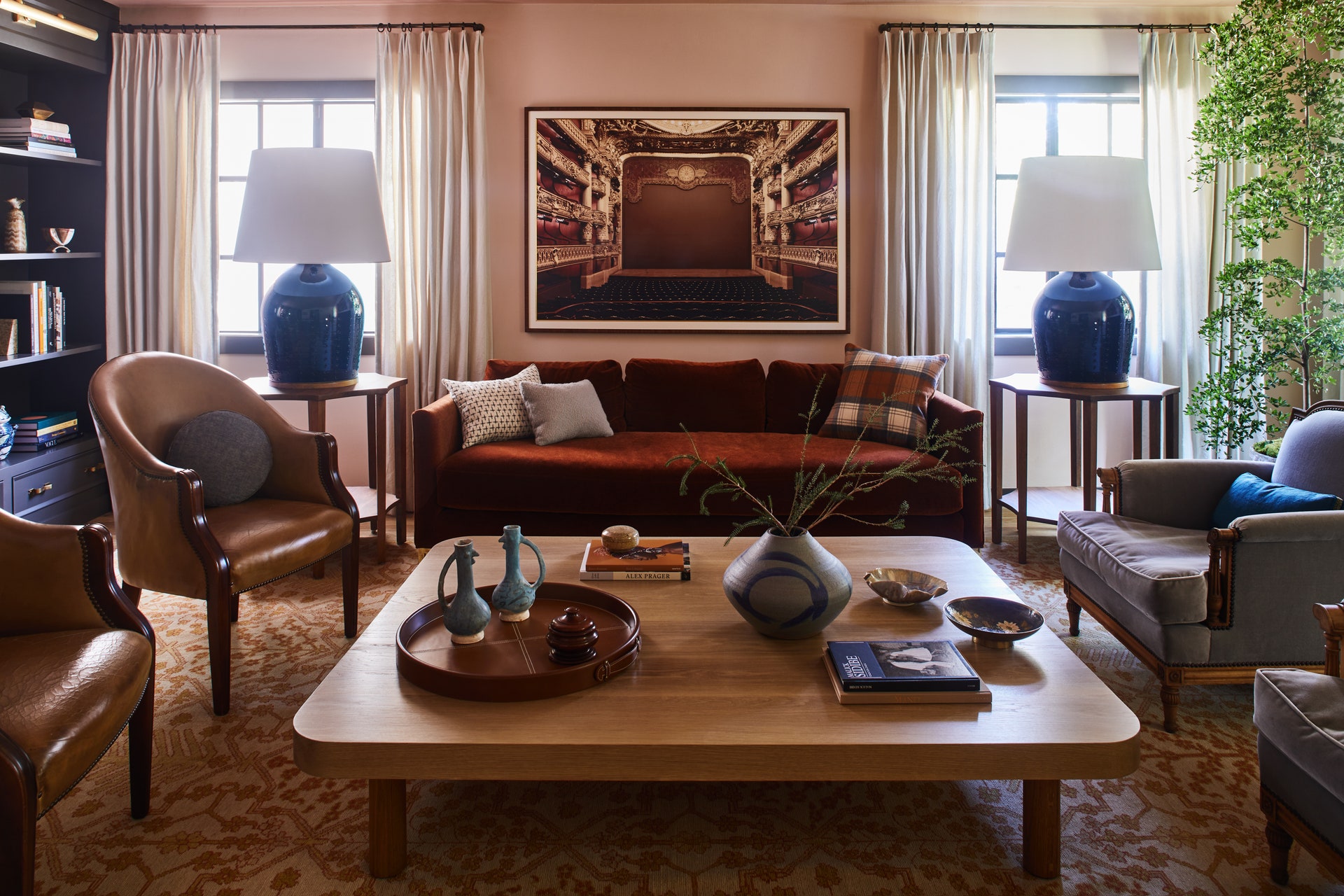 Now the living room, with classic and contemporary details. Oak Coffee Table by Nickey Kehoe's Radius model, Edwardian chairs, and the sofa, belong to Lawson-Fenning.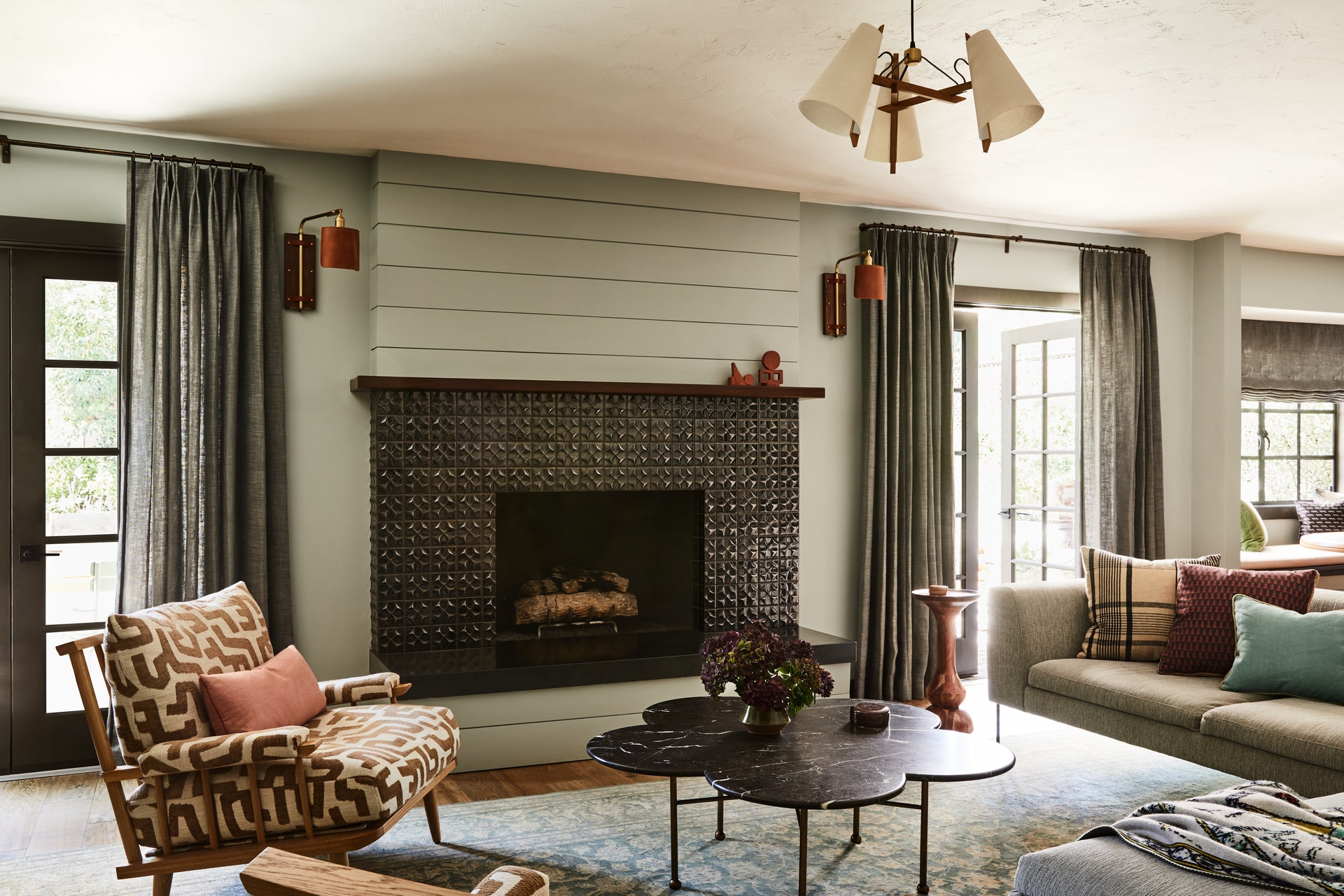 The living room reflects the comfort and warmth because of the fireplace. Here we can find a Saint Laurent marble coffee table, an armchair from Nickey Kehoe and a sofa from Croft House.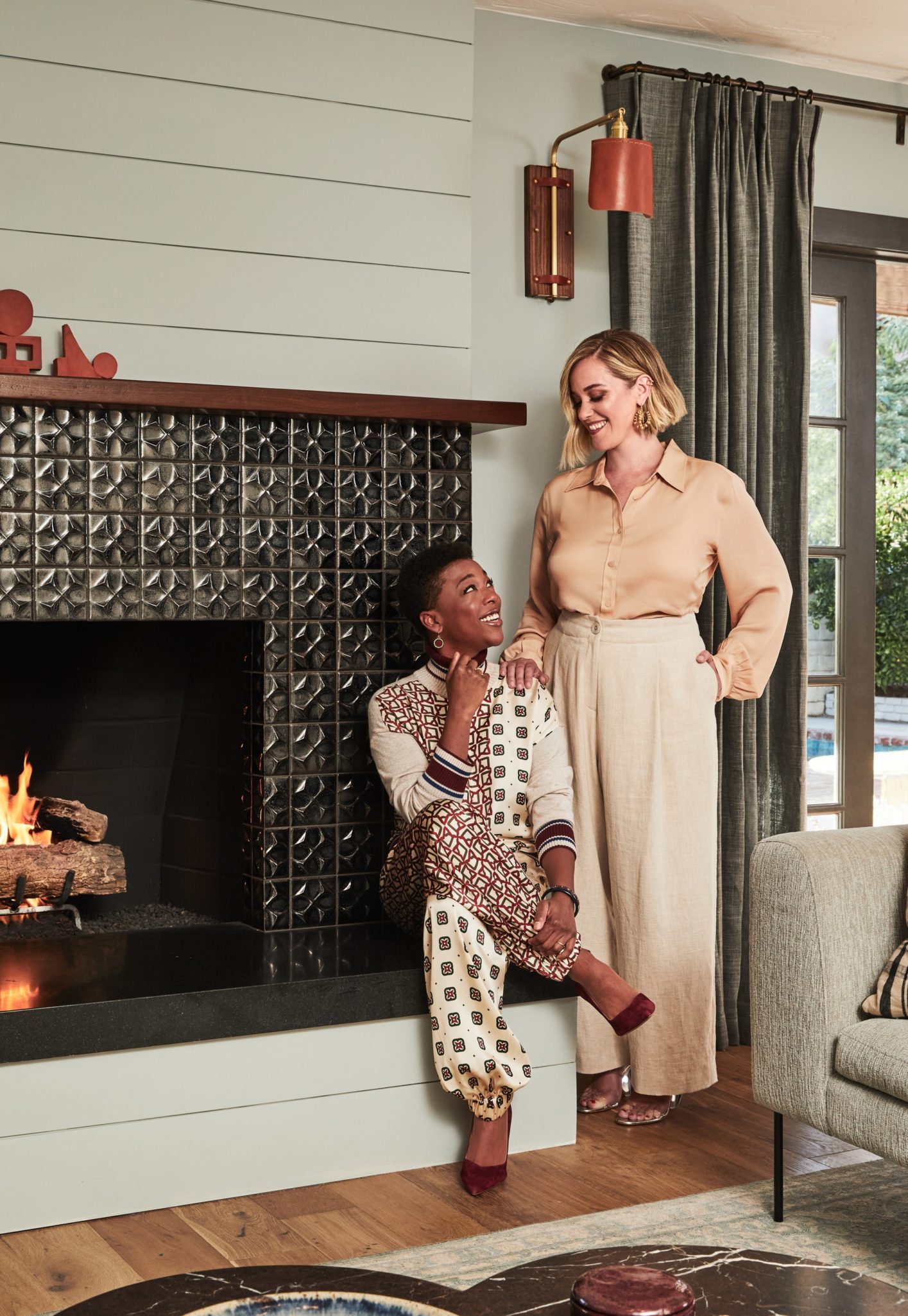 Samira Wiley and Lauren Morelli feel this is their dream home and they will be happy forever!
Credits to: Architectural Digest