Steve Gold will make us a tour around his Soho Home. A place that suits his family and modernist tastes. Come with us and find more!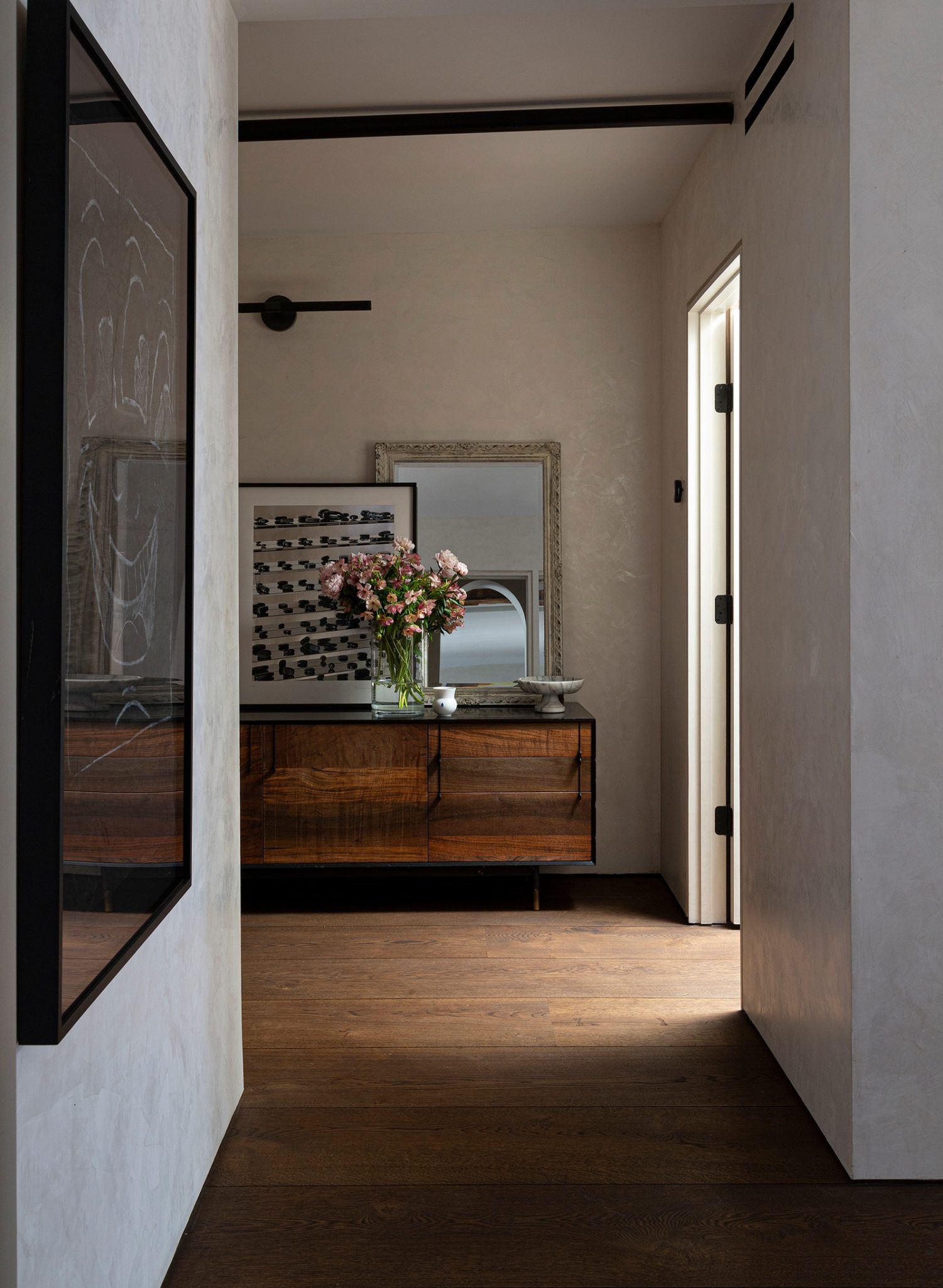 The story of Steve and this Soho home is very unique because when he was showing this place to a potential client he said that "As I left, I ended up saying, 'I'm happy to sell it for you, but I'll also buy it from you,". This penthouse has 3,400 square feet, with three exposures, and it also includes a nearly 50-foot wall with south-facing windows.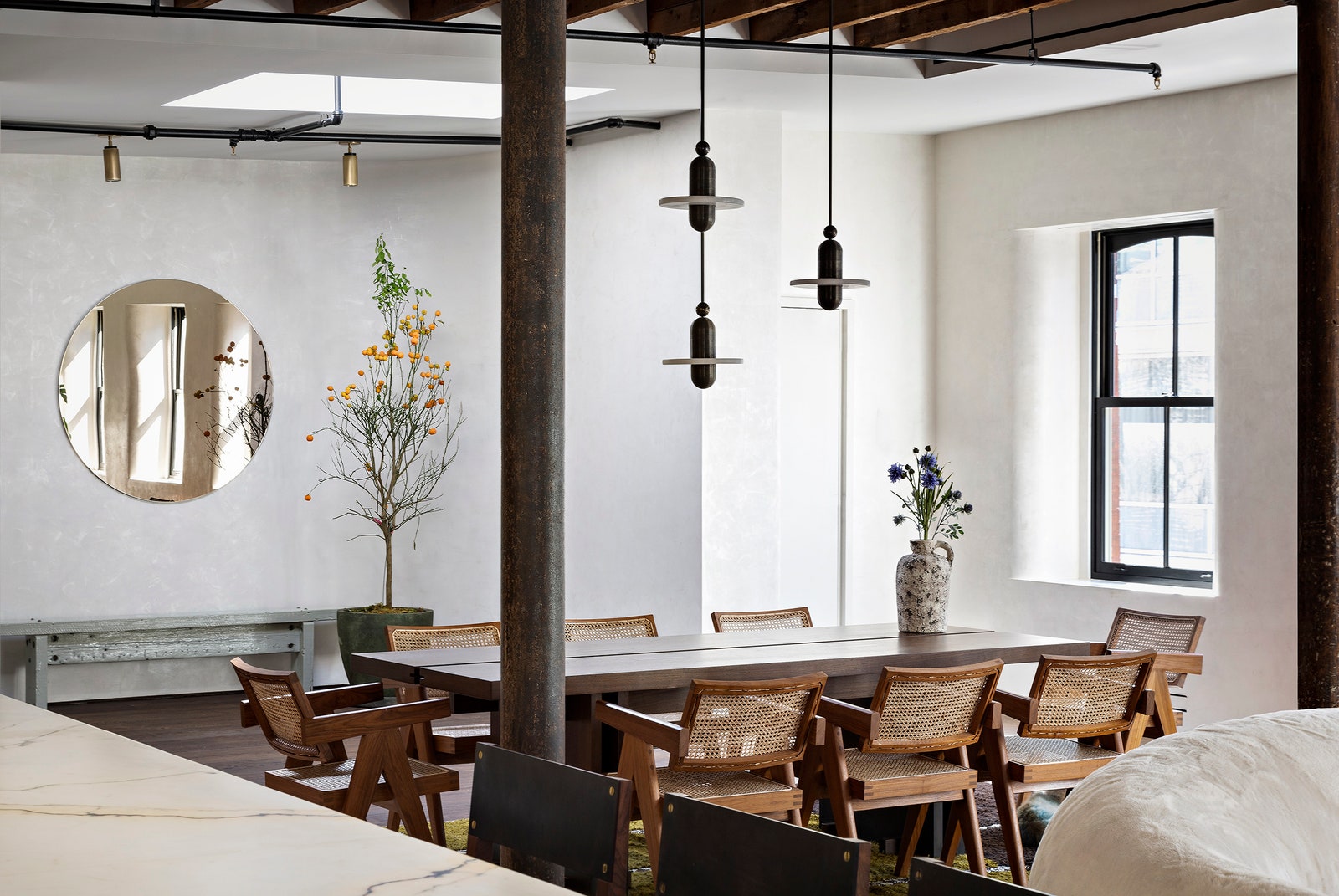 This place was built in 1920, it has five-story cast-iron and brick buildings that give a mix of modern and traditional charm. The three-bedroom and the three-and-a-half-bath still have their original detailing, which is amazing.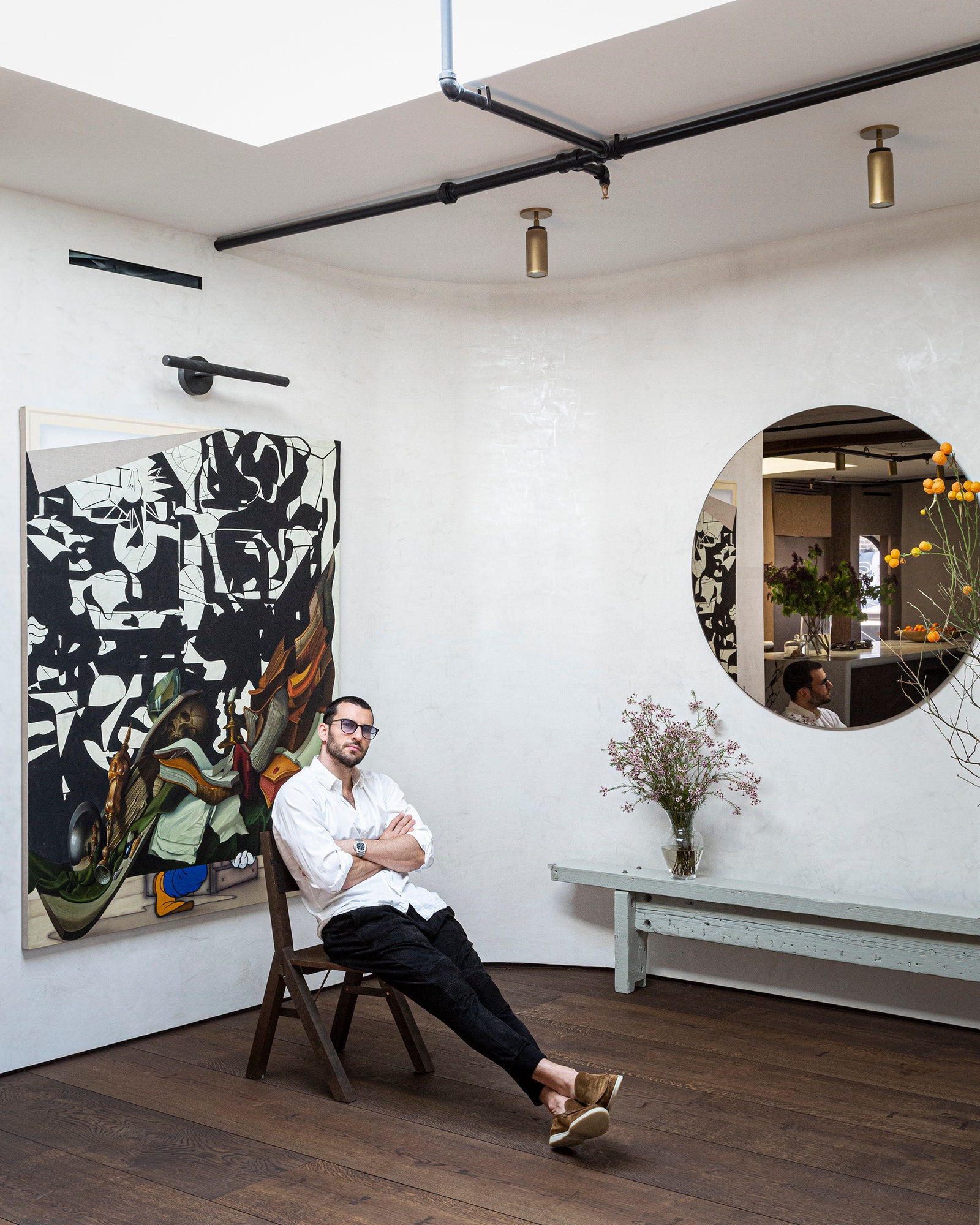 Samuel Amoia was the interior designer chosen to do all the magic in this home. According to Amoia, "Steve has a very modernist aesthetic," and he wanted that for his space, but without giving up on all great things about having a SoHo Loft.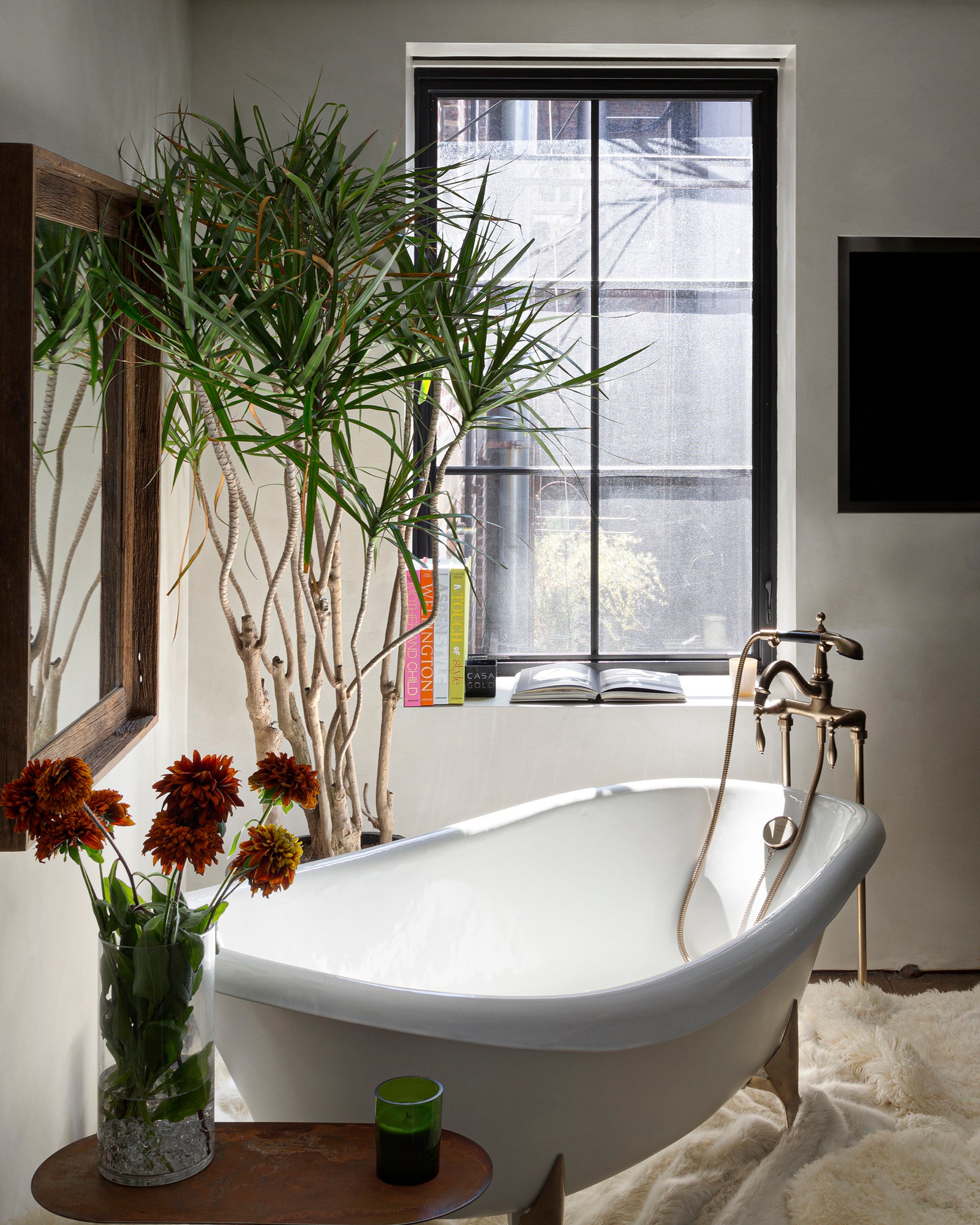 Now it's time to talk a little bit more about the rooms. In this bathroom, we can see a claw-foot tub from Kohler.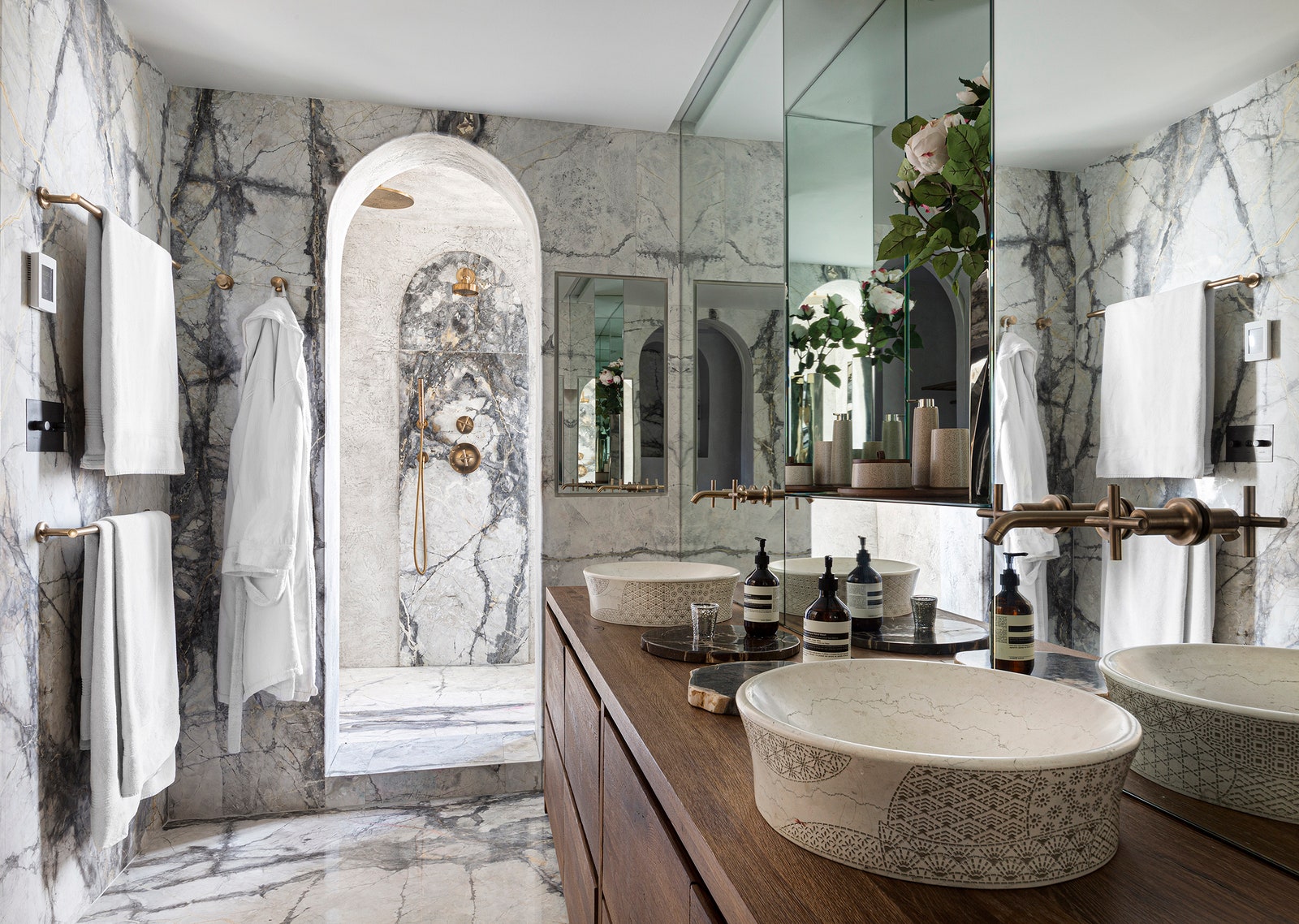 This photo represents the other part of the bathroom. The grey stone is from ABC Stone, the vessel sinks, and the bronze fittings are by Kohler.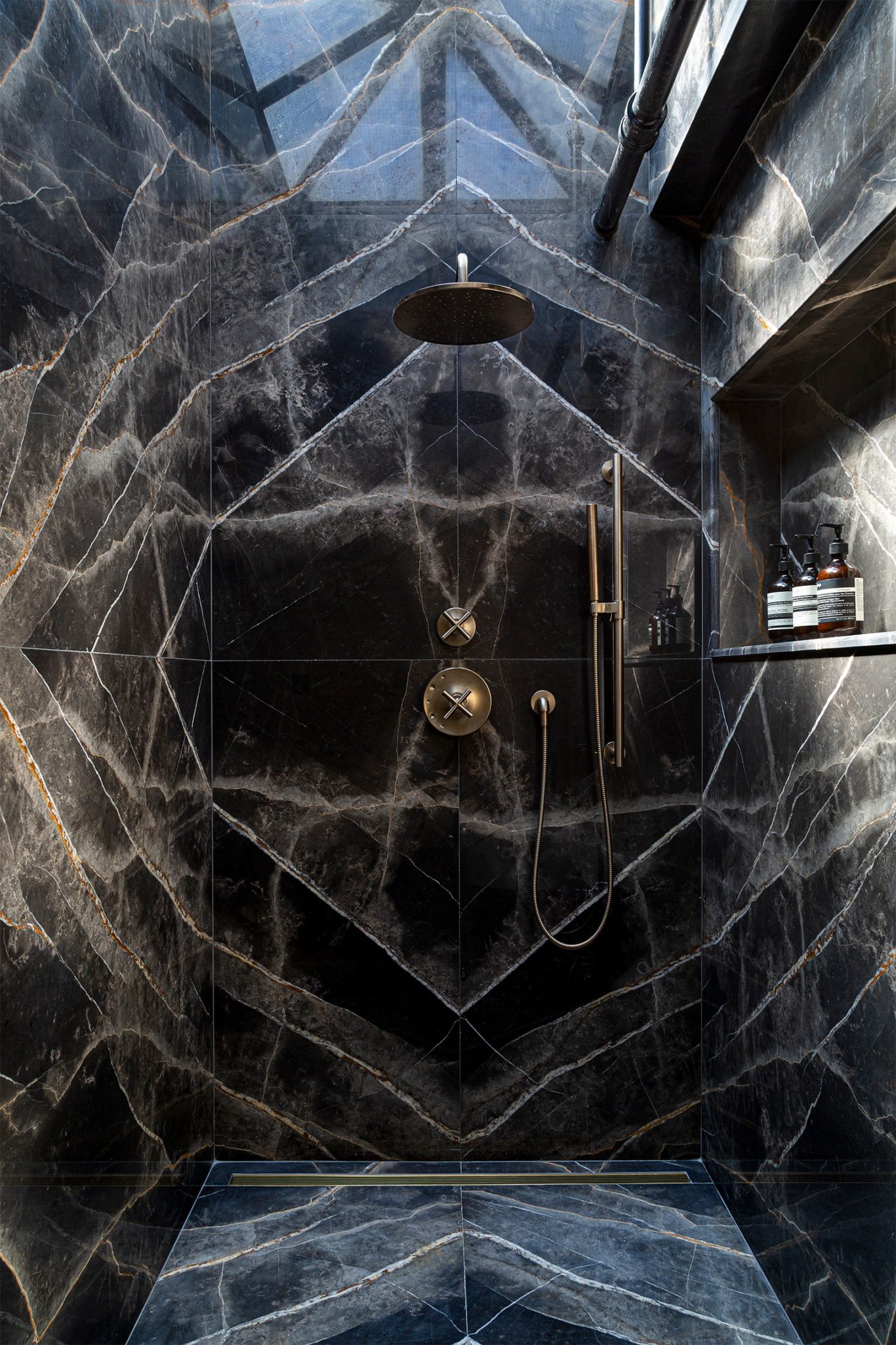 This is the full bath with a skylight on the shower. All of these details belong to Kohler.
Steve Gold said, "Since we don't need three bedrooms, we use the spare as Rose's playroom, and I also had the hope it would keep the living space looking clean—which works more in theory than in practice!". Rose is definitely the queen of the house!
Light and comfort, this is what offers Rose's Bedroom. With stuffed animals by Loro Piana and lighting by Flos.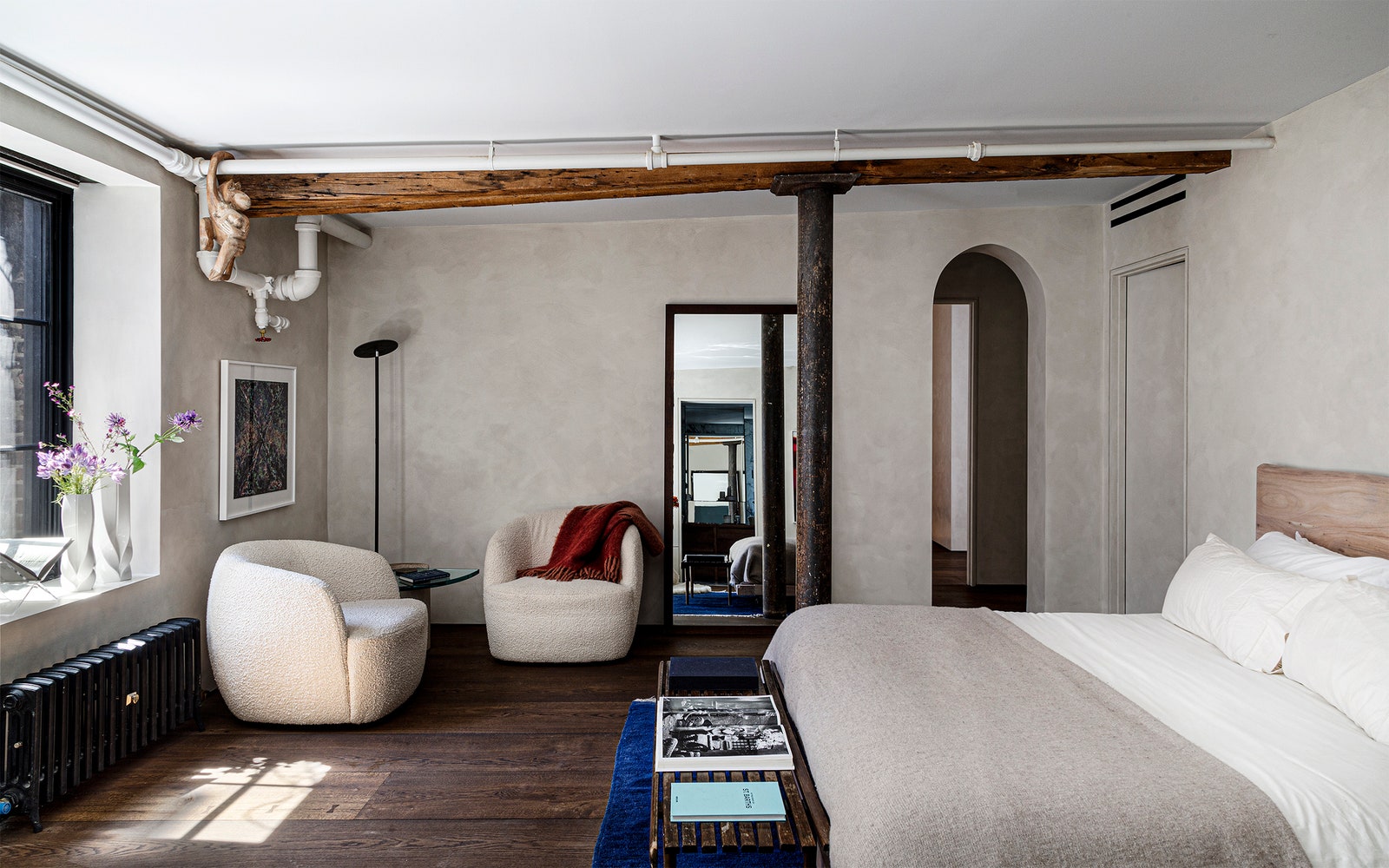 When simple details make all the difference. This is the primary bedroom for Luiza and Steve Gold, with CB2 details, such as the chairs and the vintage bench.
Credits to: Architectural Digest