Gwyneth Paltrow's house is a peaceful haven with modern touches. The interior design of the pad is nourishing to the body, mind, and spirit.It was a long, laborious, and exhilarating journey to build Gwyneth Paltrow's first ground-up house.
A modern Spanish-style home with a backward in Montecito.The actress enlisted the help of Roman and Williams' Robin Standefer and Stephen Alesch and Romanek Design Studio.
Paltrow's home, which takes advantage of California's heavenly topography, is powered by solar energy and has a gray-water system. These elements highlight Paltrow's devotion to environmentalism as an essential element of the Spanish-style home construction project.
Furthermore, Gwynet Paltrow's house is a quiet sanctuary with modern overtones that supports body, mind, and soul. Thanks to the exact, thoughtful settings that highlight wellness by design with holistic interior design.

Roman and Williams Building and Interiors
Roman and Williams Buildings and Interiors, located in New York, is noted for most recently cultural projects. Founded in 2022 by principals Robin Standefer and Stephen Alesch, it employs a variety of ideas, materials, objects, and references.
Not a long ago, Roman and Williams created: Roman and Williams Guild, NY. The location is also home to famed French restaurant La Mercerie, directed by Chef Marie-Aude Rose.
It features their collection of unique furniture, lighting, and accessories made by them. And pieces acquired from the workshops of the world's top artisans.
One of Los Angeles' most sought-after interior designers, Brigette Romanek, created Romanek Design Studio. Romanek, self-taught, focuses on translating her instincts into creative design ideas. Brigitte Romanek avoids following trends because she believes that rooms should be new, helpful, and visually alive to inspire for years to come.
Gwyneth Paltrow, Beyonce, Demi Moore, and Joe Jonas, to mention a few, are among her celebrity clients. Brigette is honored to manage a talented group of designers and professionals that share her enthusiasm for design and innovation.
PICK INSIDE GWYNETH PALTROW'S HOUSE
Gwyneth Paltrow's Montecito restoration Spanish-style home features a design plan that successfully balances the traditional and the contemporary.
The property was european and featured Mediterranean-style well-constructed architectural embellishments. Such as high ceilings, arcs, and a long, lean monolithic structure. The room floods with sunlight.
Roman and Williams paid attention to these elements to create an airy yet cozy home.
Details like the craft, form, flow, and proportion are essential to the soul of the house. Roman and William considered these elements to design a light and airy home.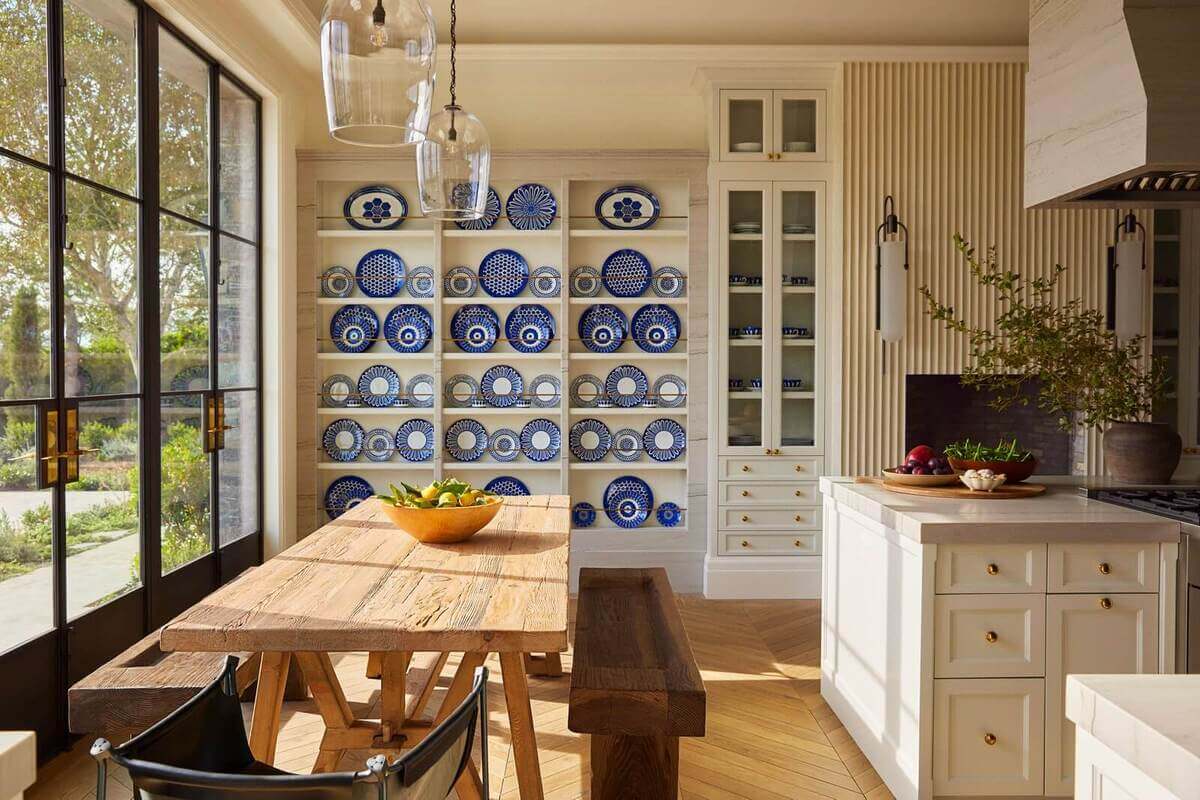 Gwyneth Paltrow's modern Spanish-style house in Montecito with a patio is a peaceful getaway for her family. Relaxation places included an outdoor pool and a luxurious home spa.
The spaces beauty and design are the product of Roman and Williams' efforts to create a thoughtful home that supports body, soul, and mind.
The interior décor, with a Parisian flare, is as thoughtful as Gwyneth Paltrow's home's construction. Despite her intention to design her house herself, Paltrow quickly discovered that there were missing components that only a professional could put together.
The décor, like the architecture, defies outmoded categories of classic and contemporary. The interior design is a mixture of old and new, soft and hard, fragile and muscular.
Romanek was Paltrow's first option not just because of their two decades of friendship but also because of the first contemporary touch that Brigitte Romanek would bring to Gwyneth Paltrow's cozy house.
The sandy color scheme is critical for maximizing natural light indoors. Nonetheless, it plays a significant part in creating a pleasant, serene environment.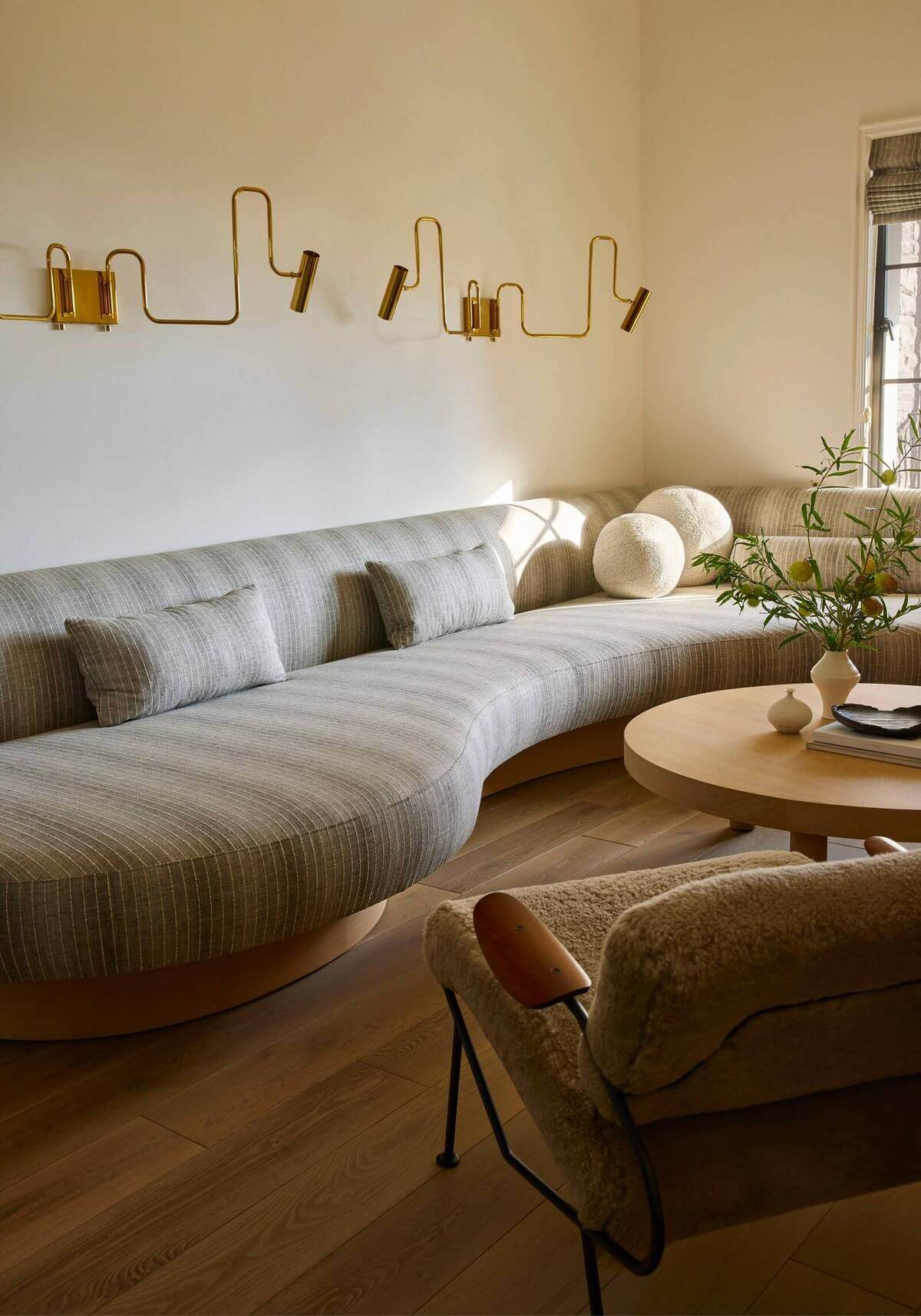 Credits: Architectural Digest