La La Anthony bought her new home in Brooklyn, where she was born and raised. This place is like her sanctuary where she can have her moments and relax.
La La Anthony needed a change, and then she bought a home in Brooklyn. In order to have a place where she and her son feel relaxed and comfortable, she had help from Z Gallerie, One Kings Lane, and the amazing decorator Nikki Chu. Together they created a living spot, that is a mixture of soft feminity, comfortable places for hosting her family, Brooklyn edge details.
What catches our attention here is the photograph hanging by the staircase, entitled Untitled 2: Omo by Drew Doggett. It's a unique and powerful piece that symbolizes strength and power.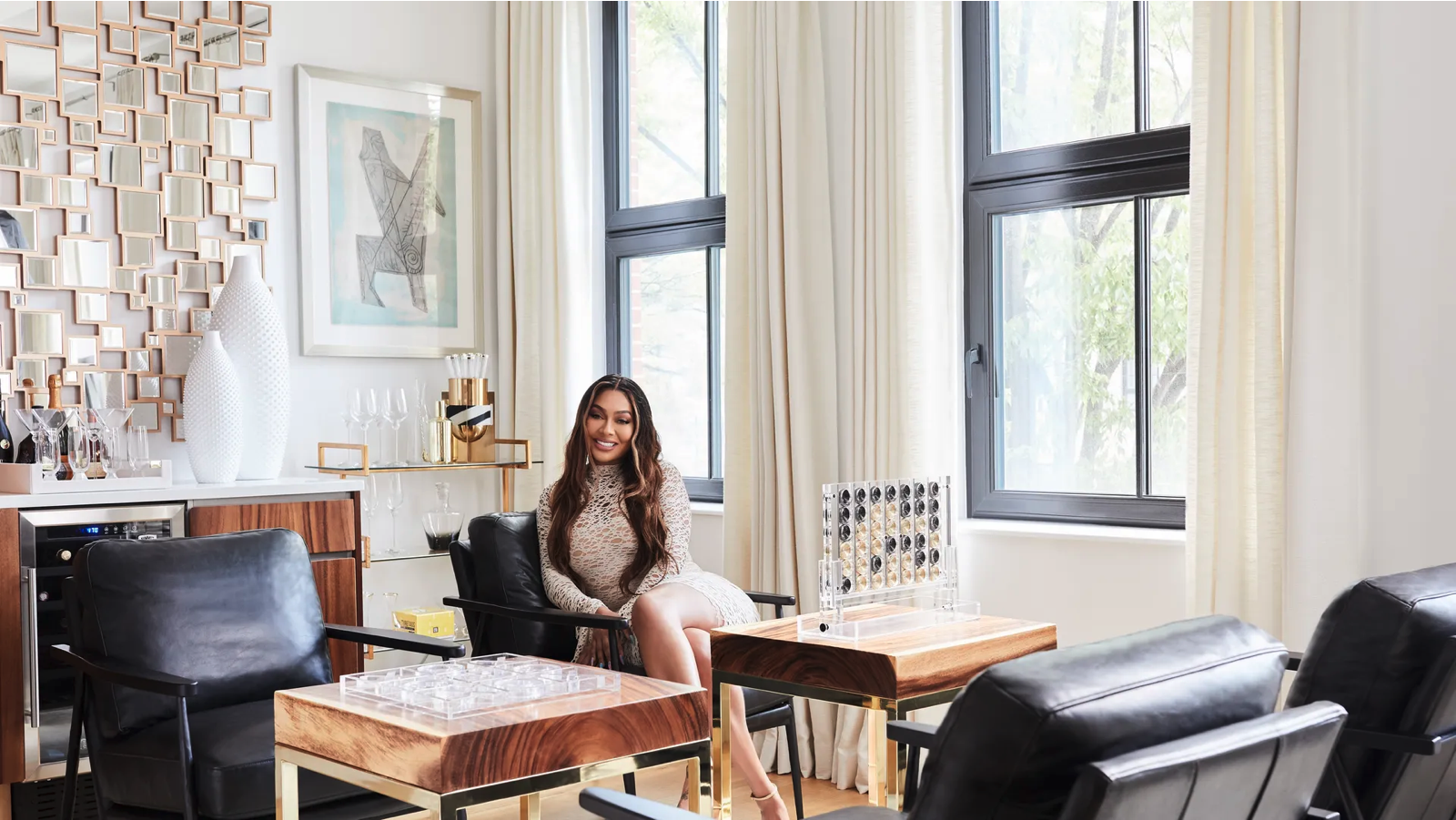 According to Chu, the magic interior designer responsible for this project said that "The most important element that La La wanted in her home was to make sure that it was comfortable but also stylish enough to entertain. Providing enough seating in the dining area and a large sectional in her living room was a top priority for her."
Brooklyn Home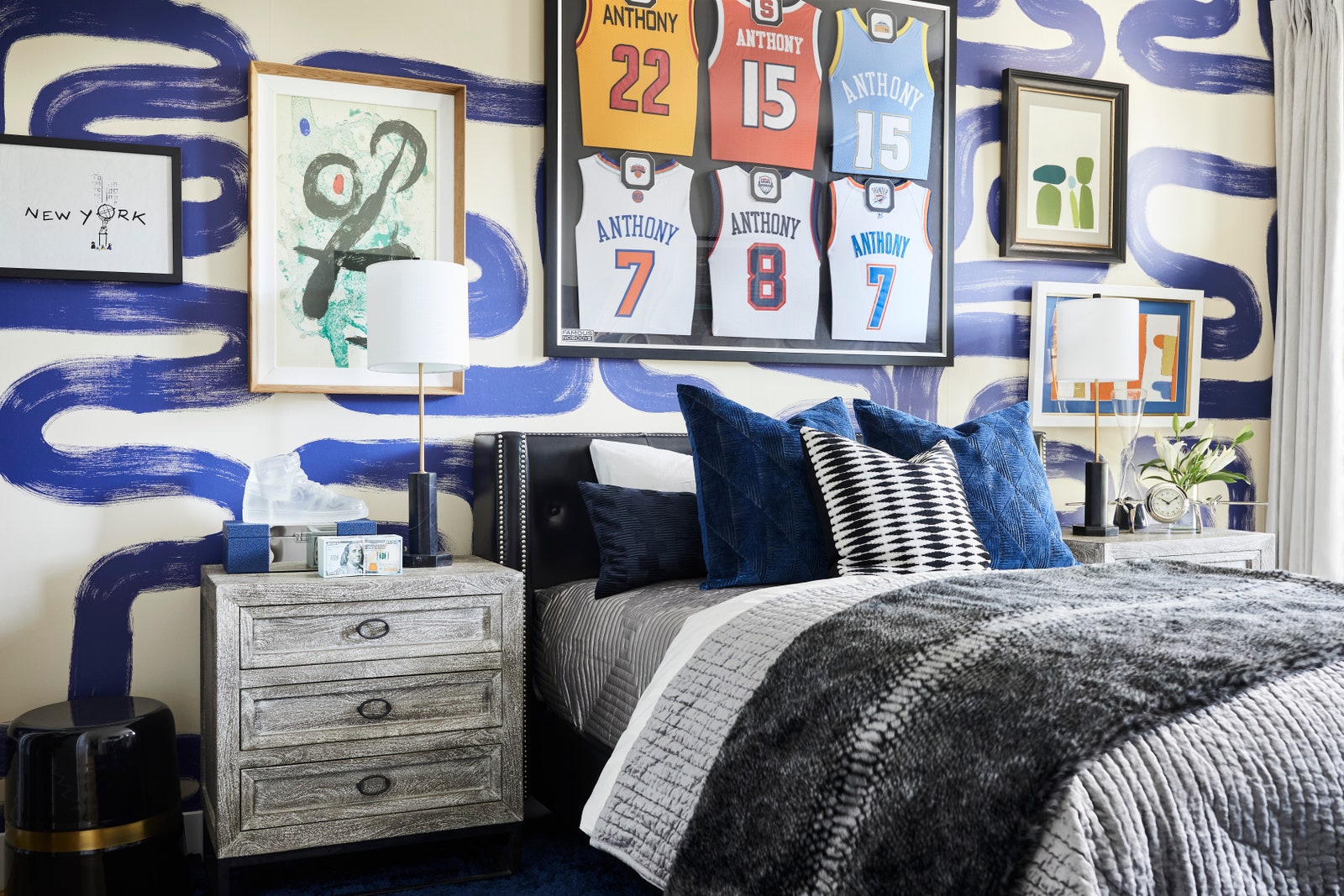 Kiyan is the sun of La La Anthony and he's 14 now. So, at this point he is in transition, he is not a grown-up, but he's not a child anymore. Z Gallerie helped create the perfect room for him, whit his dad's jerseys on the wall and furniture that feels he's a little bit more grown.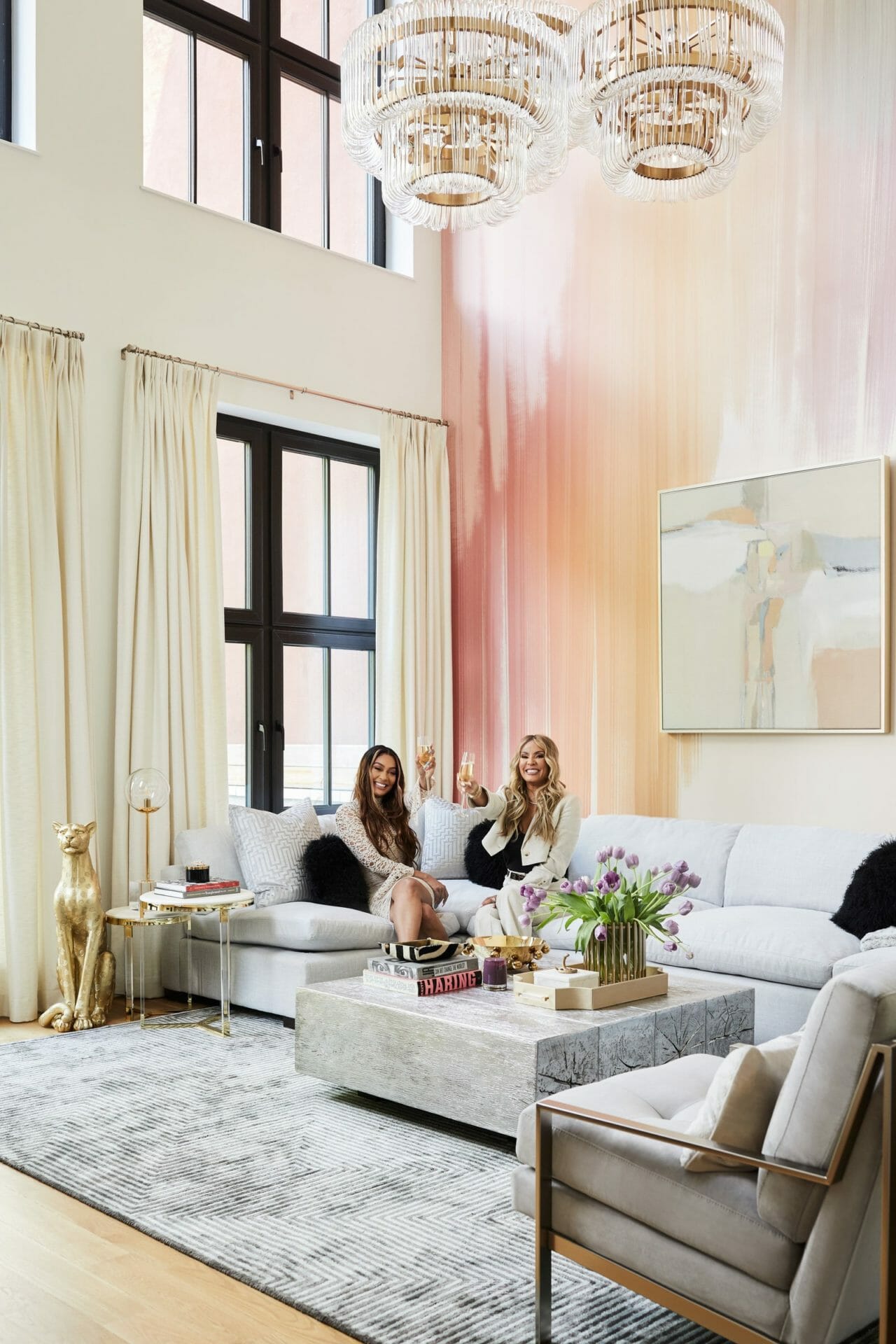 La La and Nikki Chu make a toast to the perfect home. Here in the living room, with a Timber Coffee Table, Two Allure Chandeliers, and a set of Murano Side Tables. According to La La, this is the place where she surrounds herself with positivity and positive vibes. It's the place where once you're there, you never wish to leave.
Credits to: Architectural Digest; Photography: Pippa Drummond