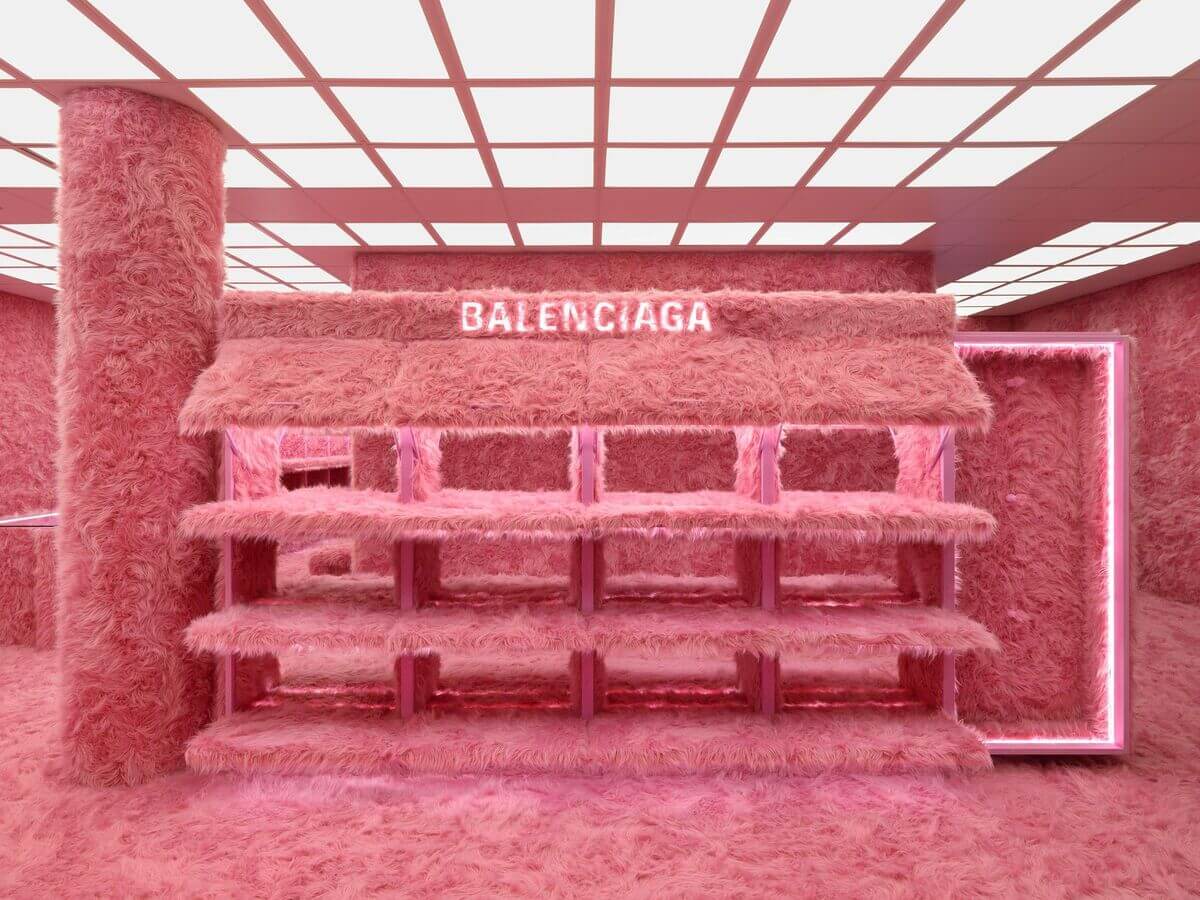 To launch the new Le Cagole collection, the Balenciaga´s London Store was transformed into a pink faux fur interior. To celebrate the well-known Le Cagole bag, which references the typical maximalist Balenciaga style. Plus, to launch the new collection of accessories and shoes, the London store has been covered in pink faux fur. Everything that this renowned brand does reflects the maximalist style found in their collections.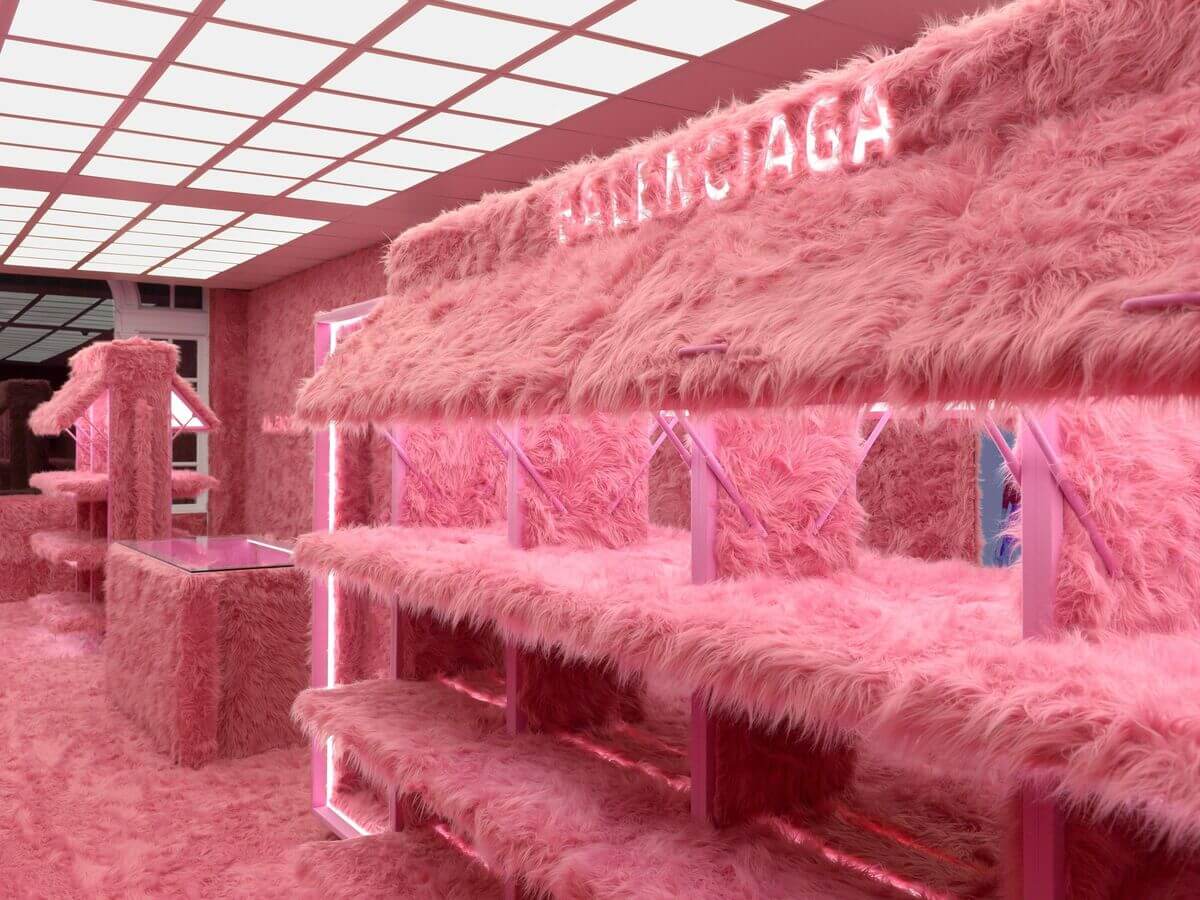 Firstly, the brand removed everything from inside the store. From accessories, clothes collection, and permanent shelves.
After that, Balenciaga installed temporary metal accessories taken from previous projects.
Moving Forward, the brand wrapped all the accessories and displays in a soft pink faux fur. To enlighten the extravagance and make a statement that reflects the maximalist in the La Cagole Bag.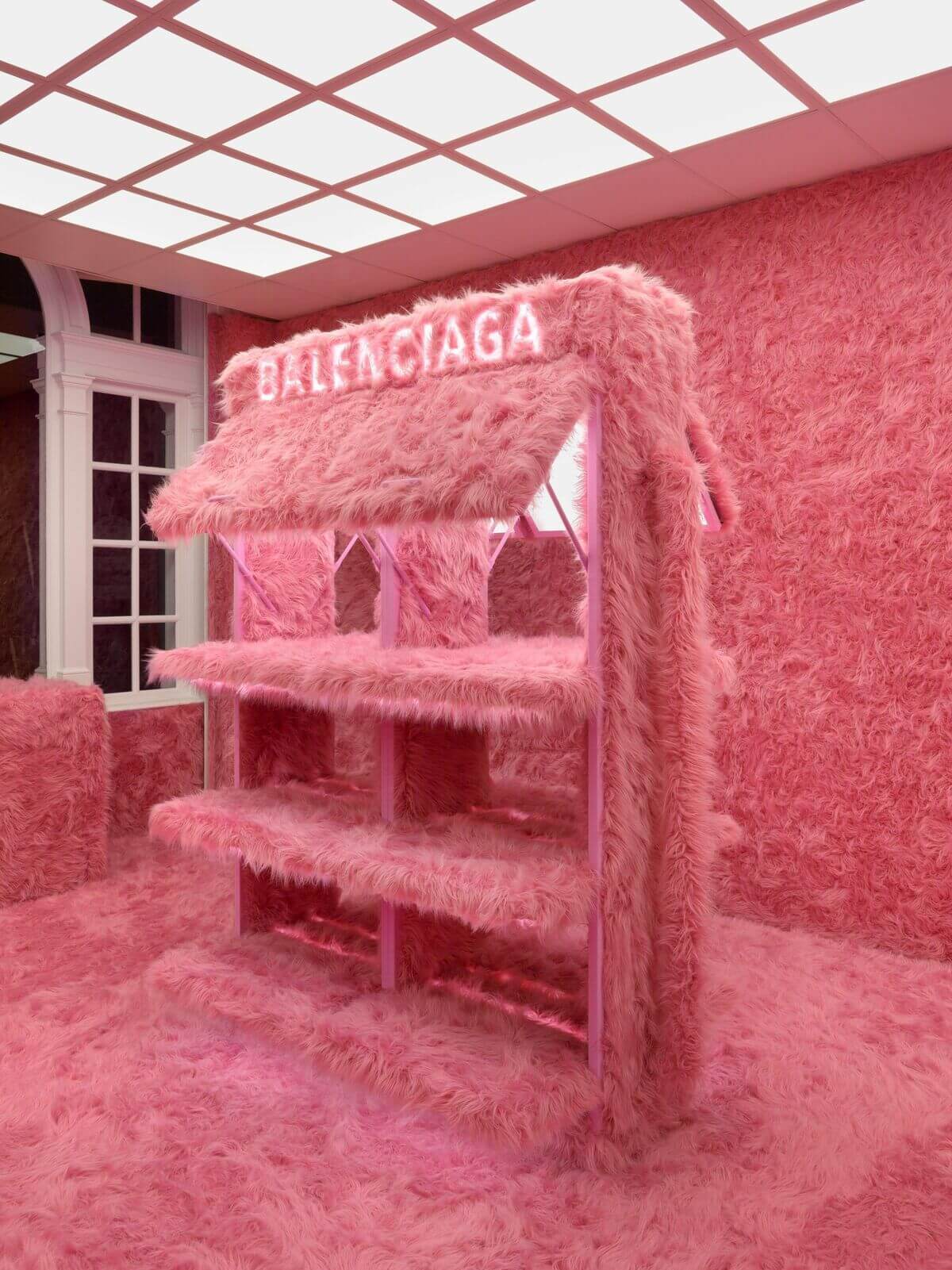 There is no place in the London store that is not in pink. Coming from the shelves to displays, floors, and benches. The Balenciaga creative director, Demna, designed the Le Cagole bag. It was a reinvention of one of the iconic bags, the Motorcycle bag.
The Motorcycle bag was launched by Nicholas Ghesquiere, the creative director, 15 years. This bag became a staple of the 2000s. Initially, Le Cagole was launched only as a handbag collection. However, the line grows into a different line of bags, shoes, and purses. It's named after a France origin meaning exaggerating attitude.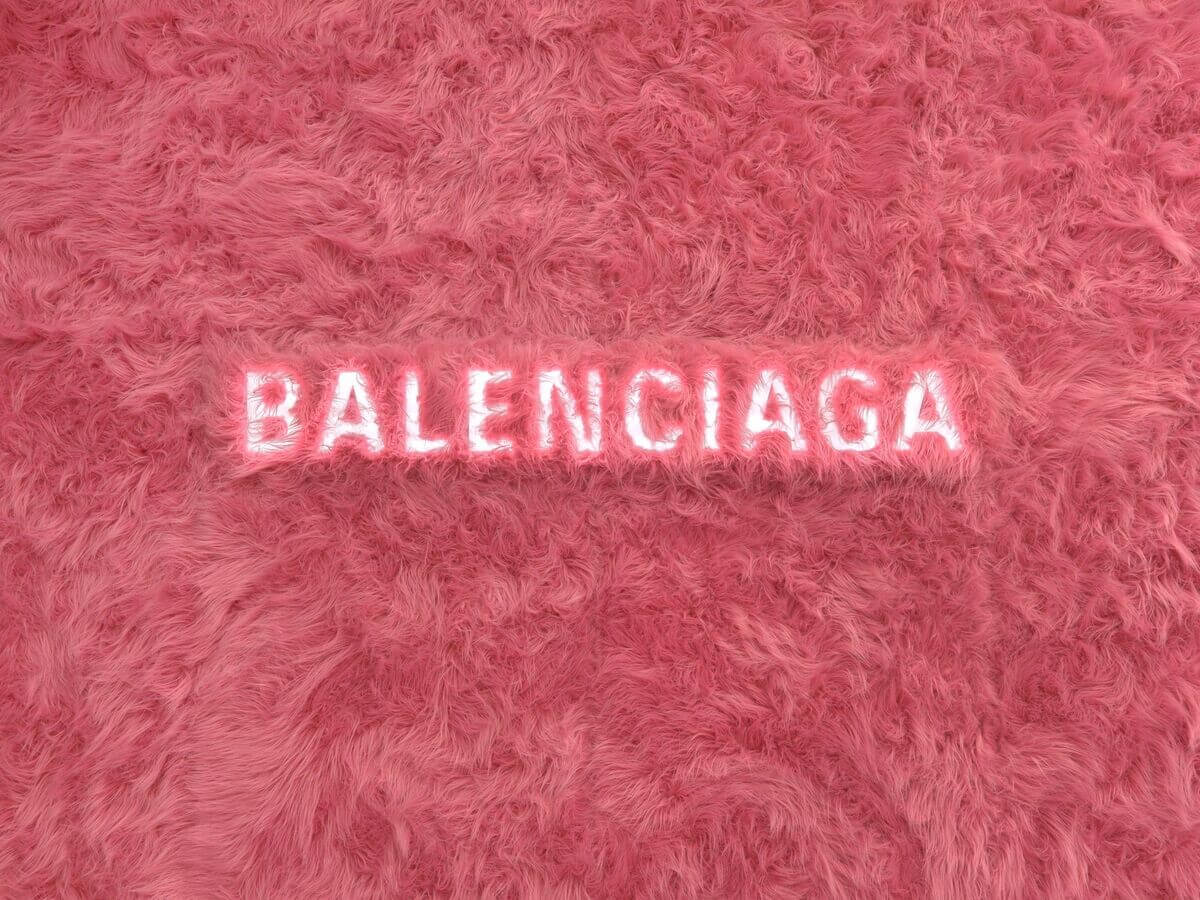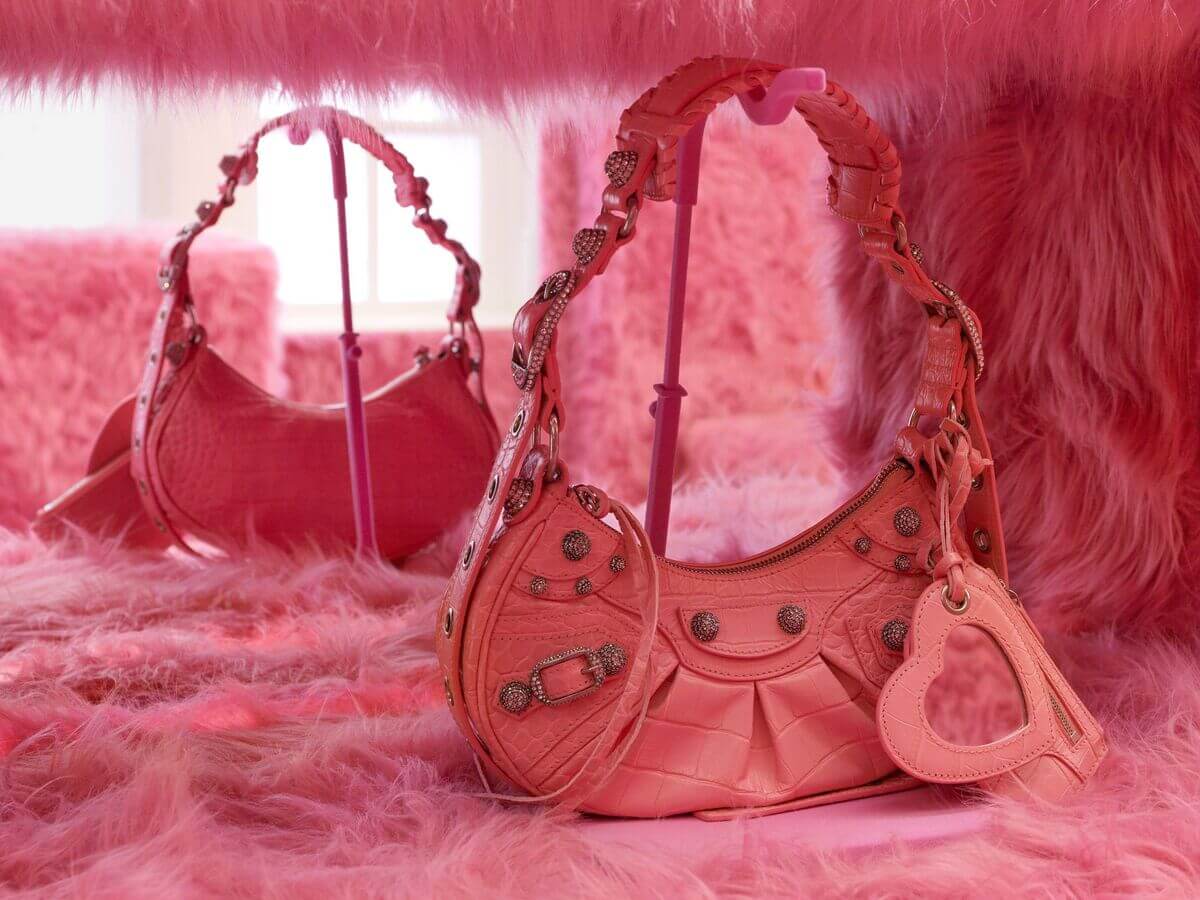 The bag has a lot of the original details, hardware, and rivets, applied to various accessories, such as high-heeld boots; mini bags, and handbags that can be found in the Balenciaga´s London Store.
The pink faux fur Balenciaga London Store will be opened from April to June 2022.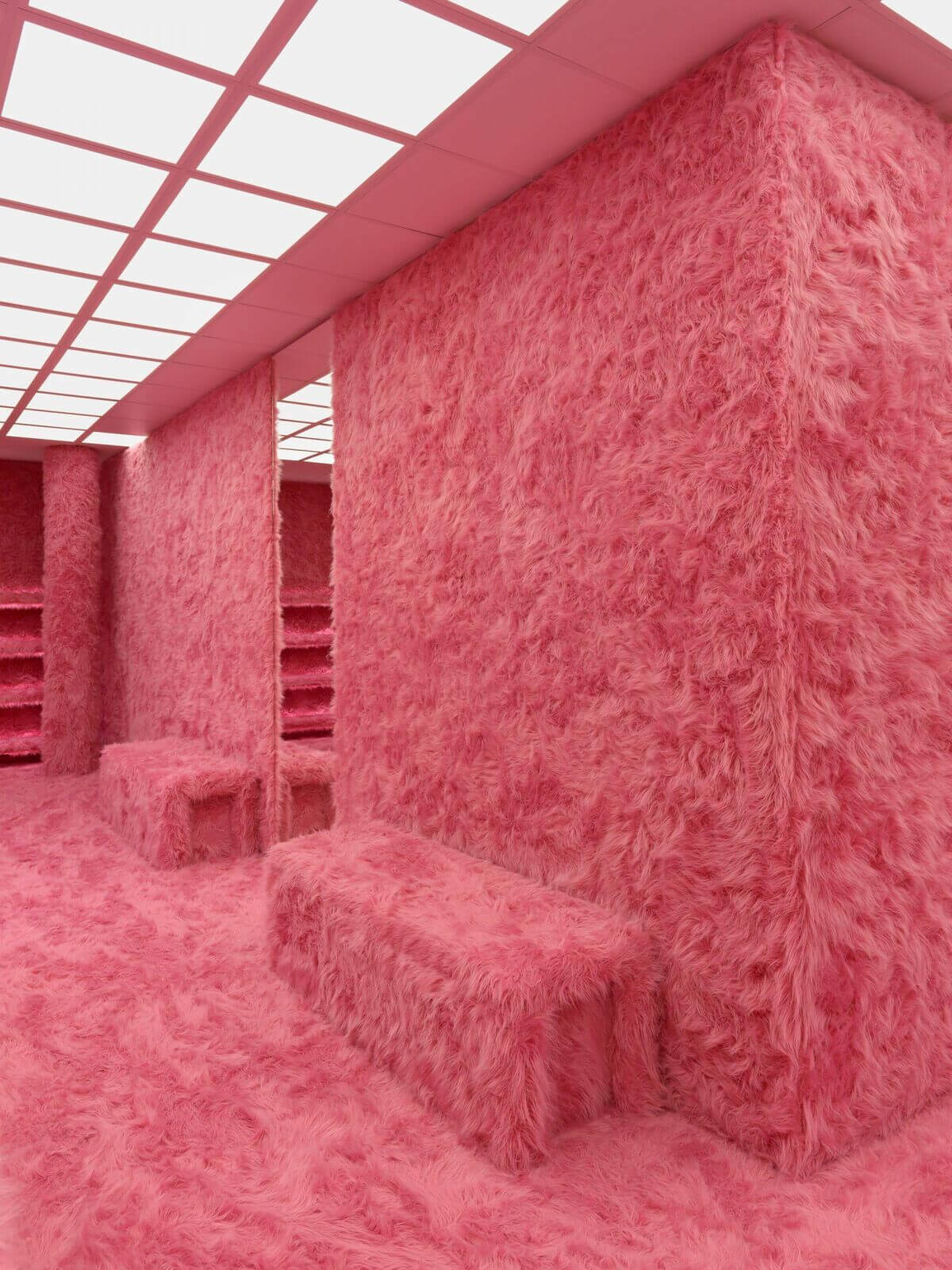 Balenciaga, as she used to recycle metal materials from other projects in the London Store, the brand is looking for a way to recycle the fur. The brand reveals the importance of recycling.
Proving that Balenciaga does not only cares about themselves, for the Autumn-Winter 2022 Collection, they made the models walk on a runway of a blizzard. All that is to criticize the climate change crisis and the war in Ukraine.
With this iconic project, Balenciaga once again proved distinctive from other brands.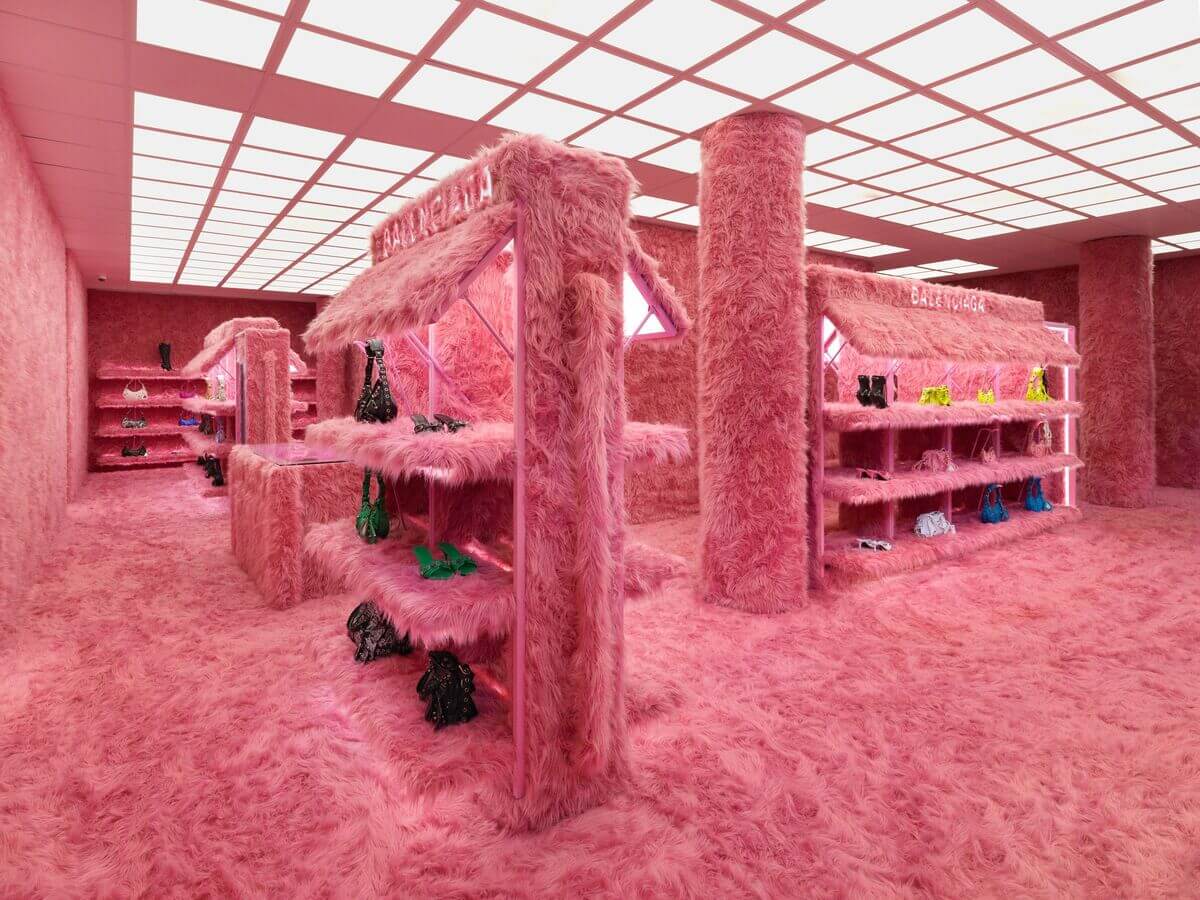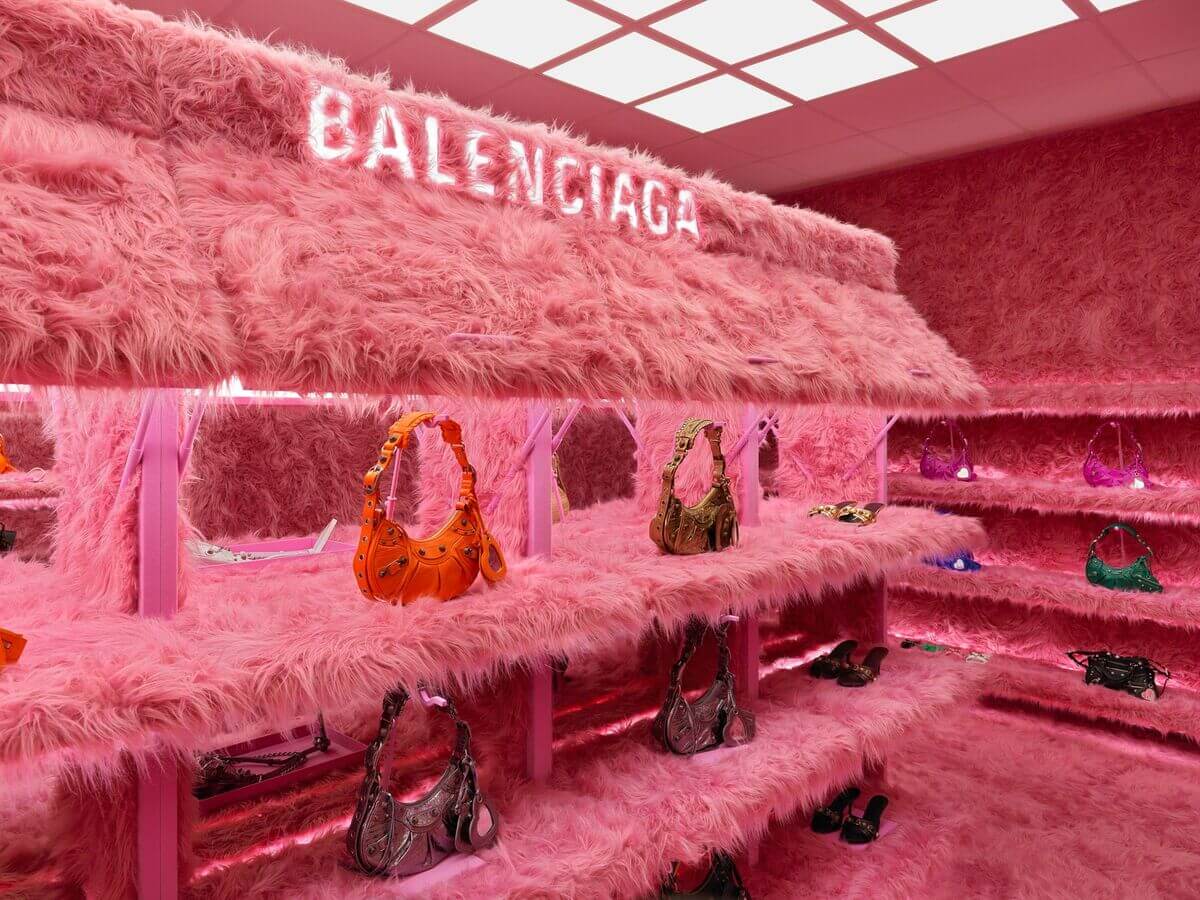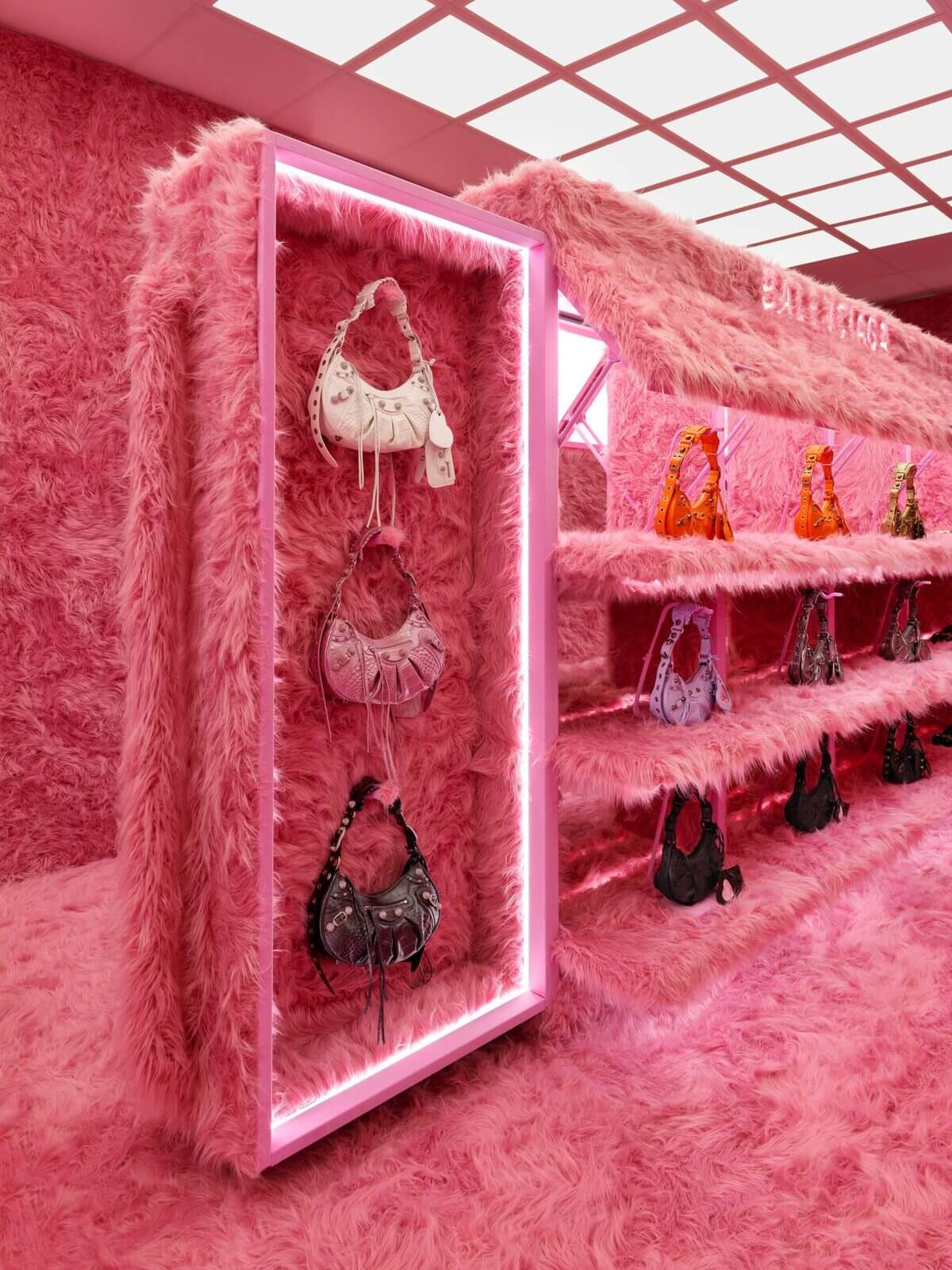 Source: Deezen