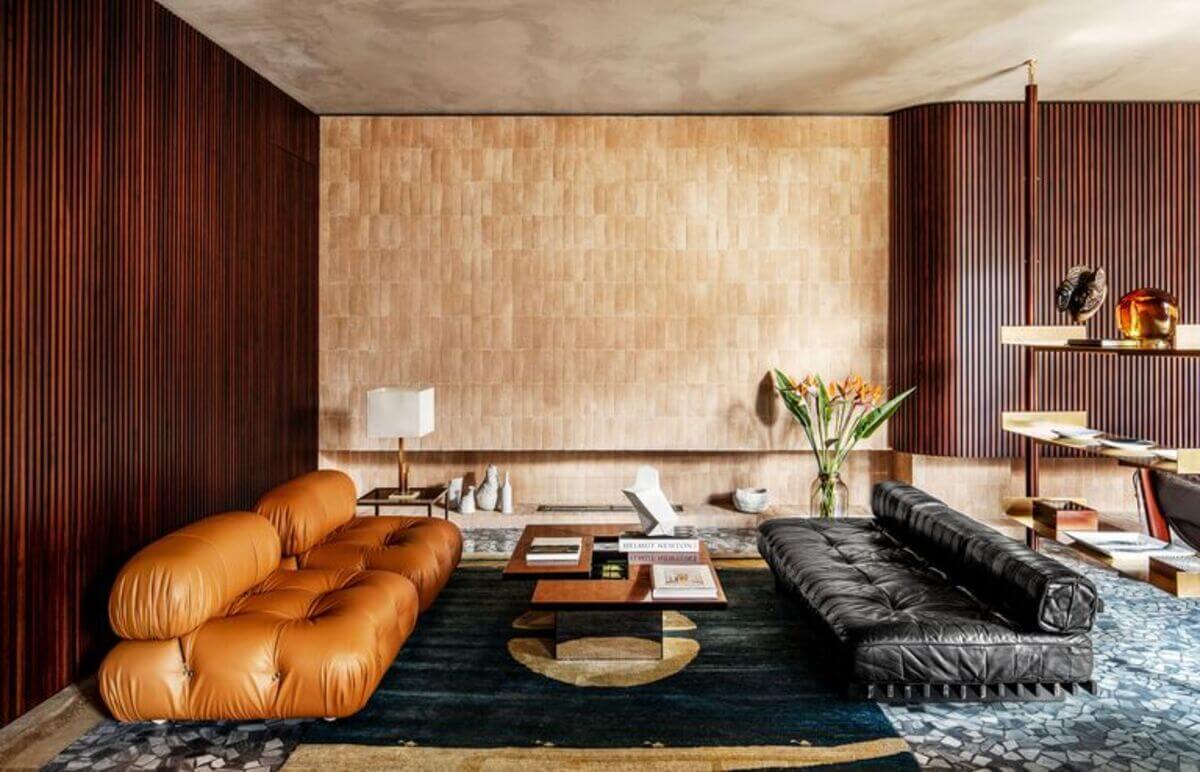 The idea of a complete overhaul renovation would be for a lot of designers a temptation. After all, it is an opportunity to try new ideas, bring the old ones back, or work with other fabricators. For the Italian designer, Hannes Peer, a designer whose South Tyrolean roots gave him a cross-cultural air even in his own country, history cannot be rewritten.
Despite the fact that the Italian designer founded his business just over a decade ago, he has a lot of knowledge of architectural history. He studied architecture at the prestigious Polytechnic University of Milan. The Italian designer grew up surrounded by artists and began playing with materials at a young age and studying other people's works, and reinterpreting.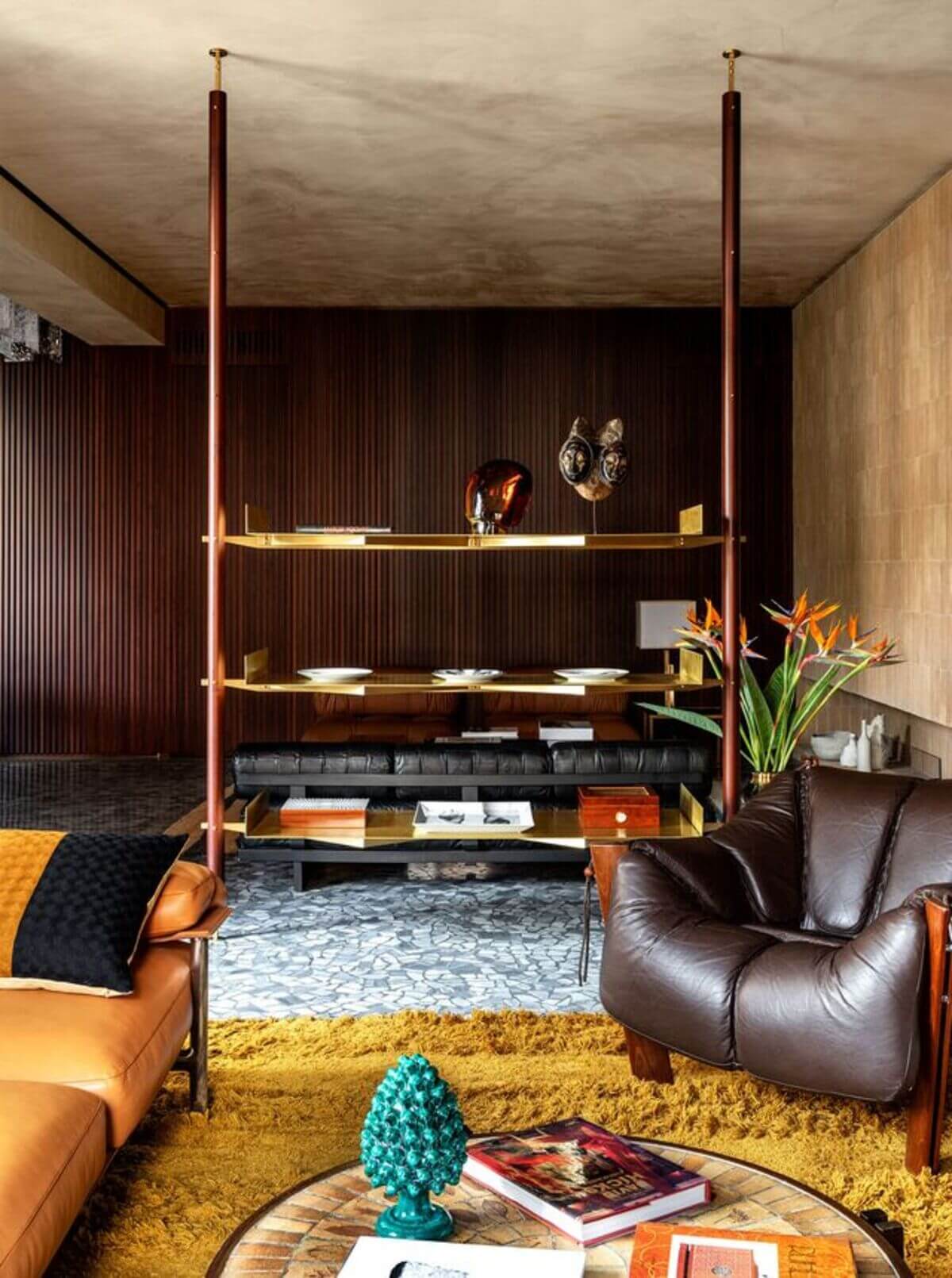 As a result of working with Pritzker Prize, winner Rem Koolhaas at OMA, Hannes is not concerned about having a signature style. While most well-known architects create instantly eye-catching structures, OMA´s designs are distinguished by their foundation in architectural philosophy. The peaceful neutrality that Hannes showcases in this loft is exactly what his clients were looking for. The couple, Natalia and Roberto Ortello wanted a type of urban alpine chalet for their Milan apartment. Roberto, CEO of fashion brand nº21, was particularly a fan of the concept since his creative work centered around healthy doses of shape color, and pattern.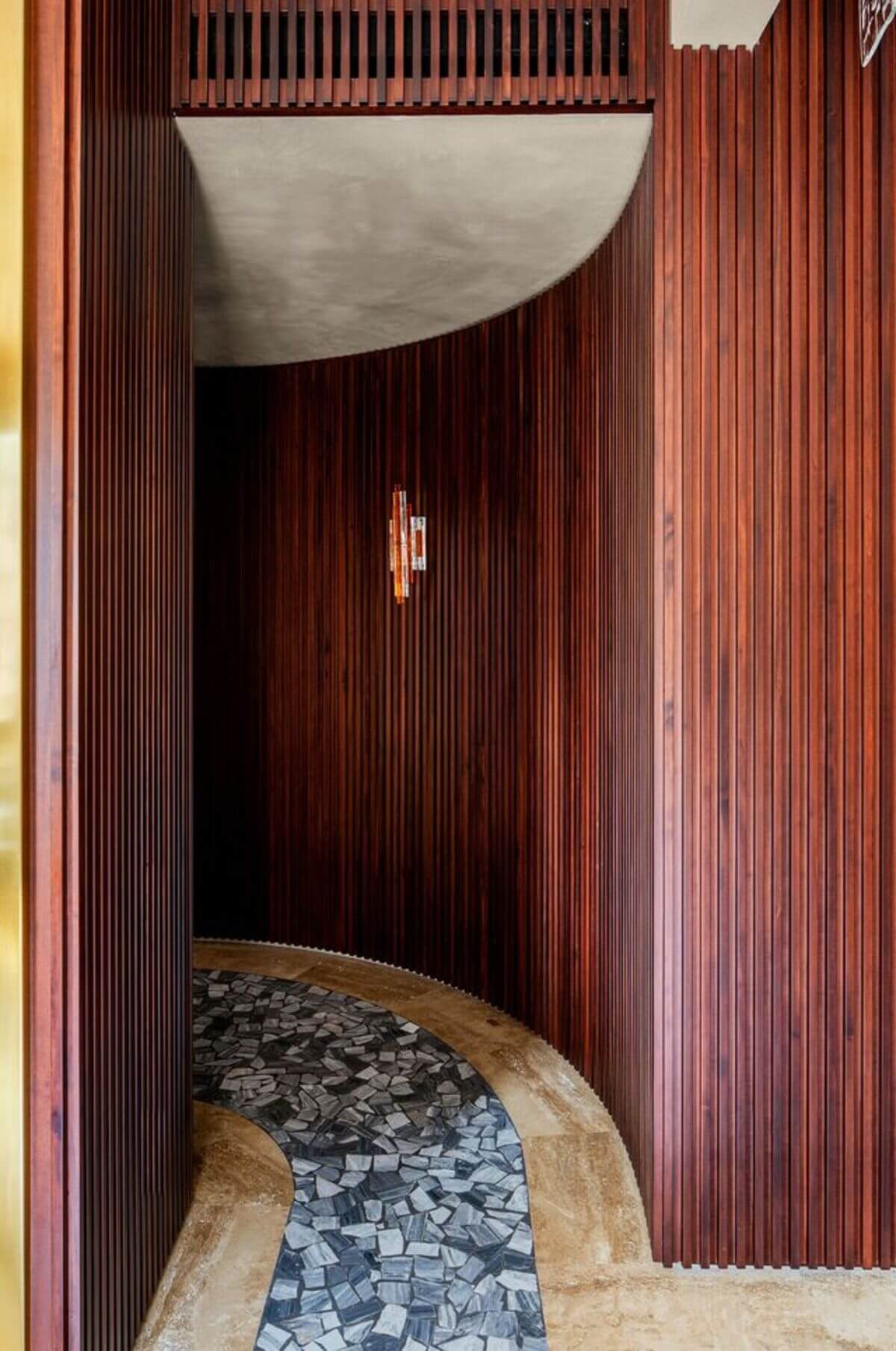 PICK INSIDE THIS SUPER-STYLISH MILAN APARTMENT DESIGNED BY ITALIAN DESIGNER HANNES PEER
The concept of a fictitious mountain hideaway appealed to the couple not just as a refuge but also as neutral aesthetic ground. For Natalia, a Latvian, and Roberto, who was raised in Naples, to educate their two young children. Peer began by incorporating allusions from both of their cultures. Birchwood from the Baltic Highlands combined with cotton brick on the living room walls. The rest of the rooms were covered in eco-friendly resin that brings earthy, pan-European tranquility.

Normally, Hannes tends to build on top of an existing architecture but on this apartment that did not happen. Thanks to the obliques angles and unique spaces he needed to start from zero.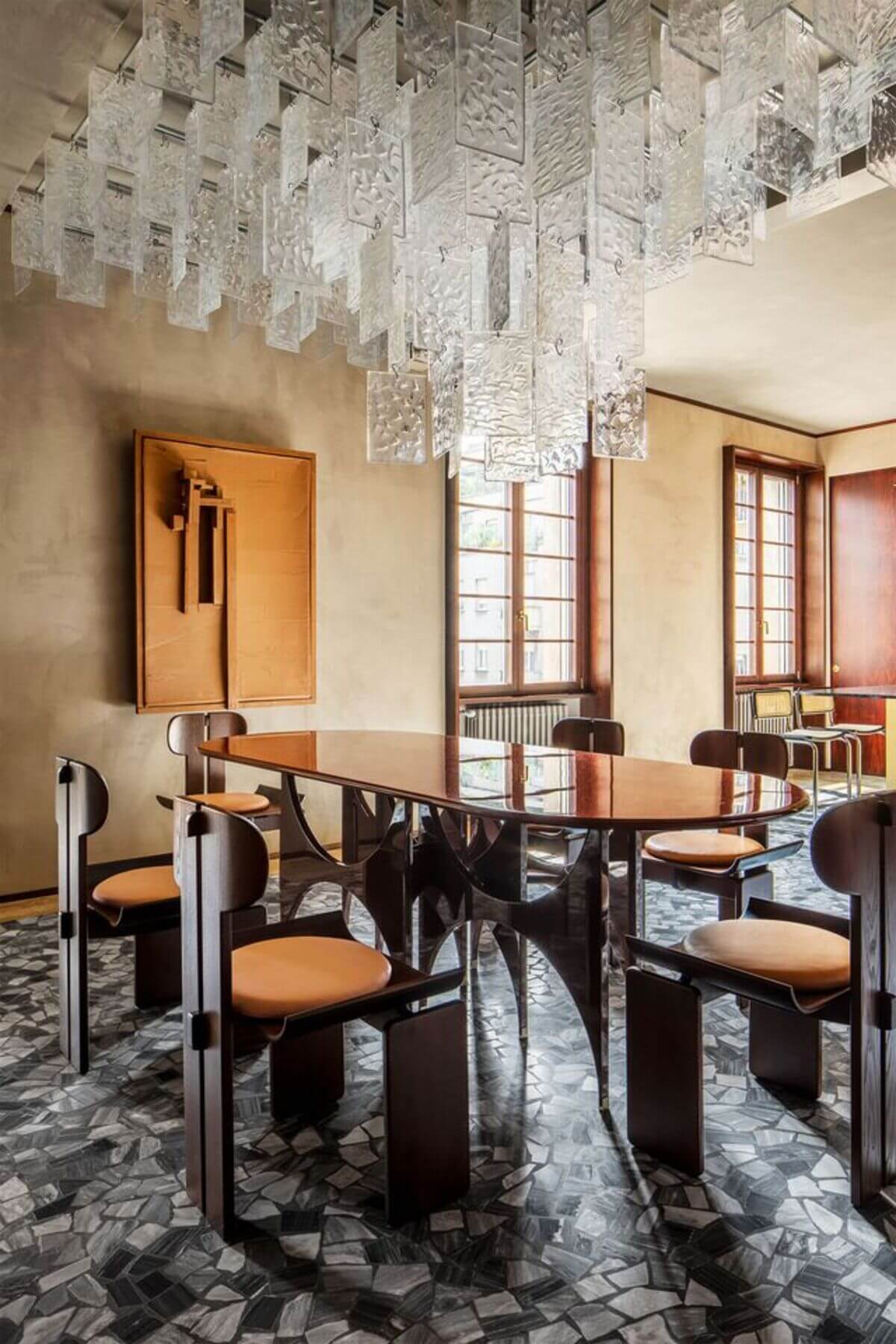 The Italian designer begins a project by examining the problems in the interior, such as an uncomfortable hall. Therefore, he starts to develop solutions based on what his clients want. For the side entrance, Hannes built a curving entrance that leads the guests into a shared living room. The slatted wood boiserie goes over the marble and walnut travertine floors and continues around the living room. It conceals storage and a large huge television that functions as a focal point for game nights.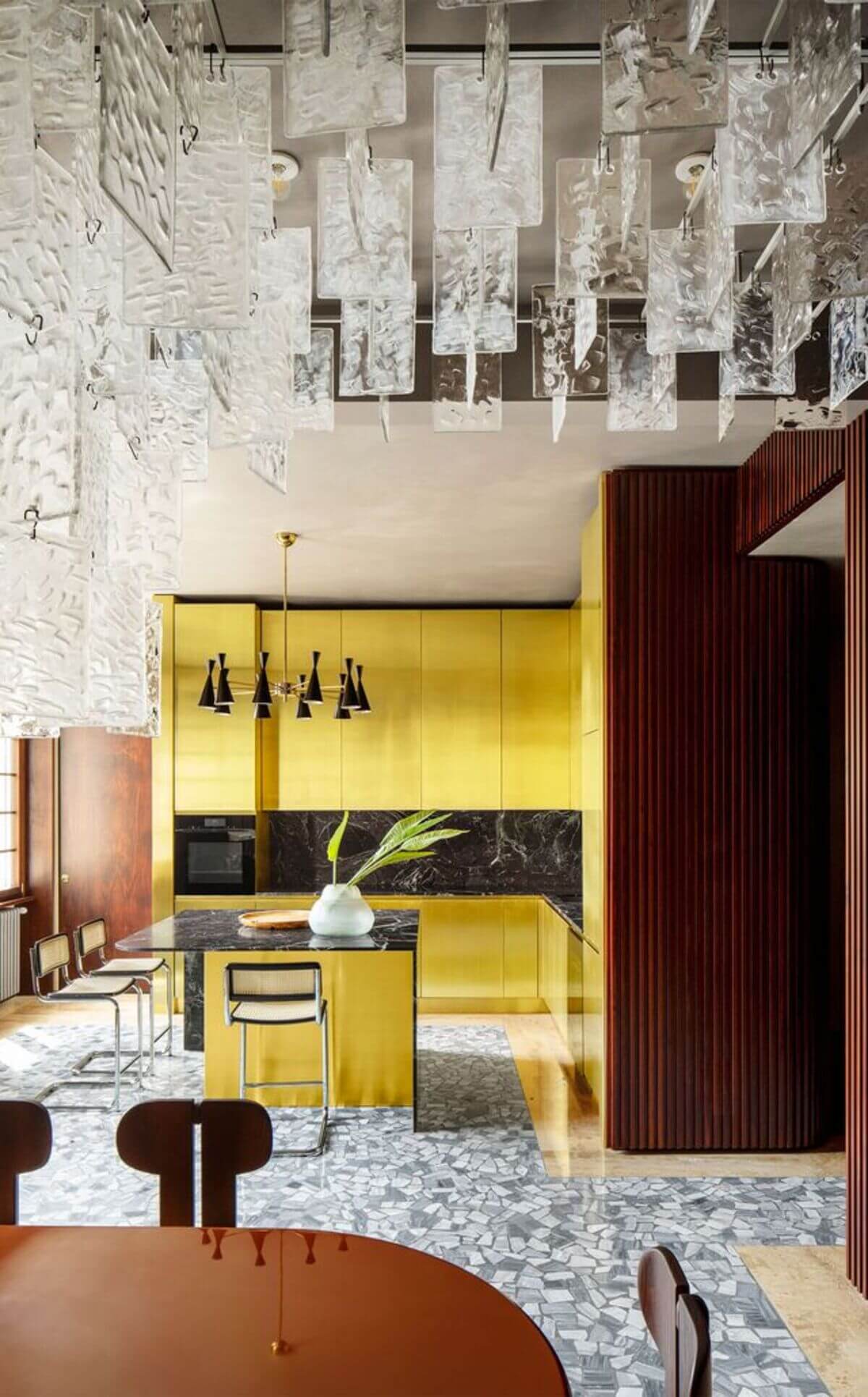 PICK INSIDE THIS SUPER-STYLISH MILAN APARTMENT DESIGNED BY ITALIAN DESIGNER HANNES PEER
References to the past such as the Palladiana terrazzo flor made out of Bardiglio marble, the combination of horizontal grilles, and the projecting door jambs are accurate for the Italian designer.
To connect the idea of a chalet to the Art Deco building, Peer recommends his customers to look at architectural pieces. Including the mountain cottages of Italian modernist Carlos Mollino and Georgia O'Keeffe's summer house in New Mexico. As a result, the Italian designer was able to design everything.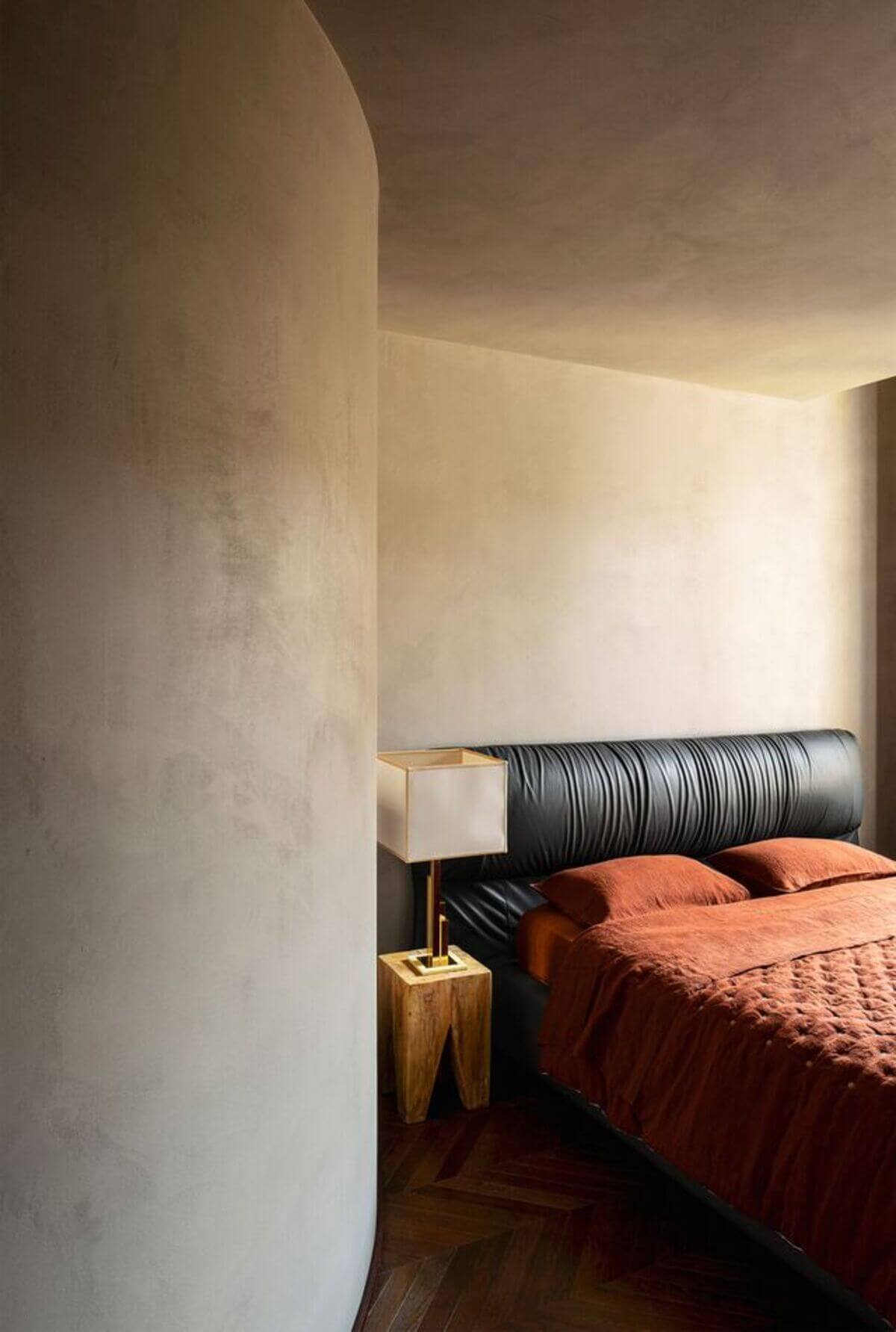 This bespoke projects from the Italian designer benefited the Ortellos and his other clients.Hannes Peer is undoubtedly writing his own history. Roberto and Natalia´s children felt like they always lived there, after their first night.
Credits: Elledecor