This Westminster Villa is a 19th-century home with charming elements that complete the set. Get to know all the details, just keep on reading!
The Interior Designers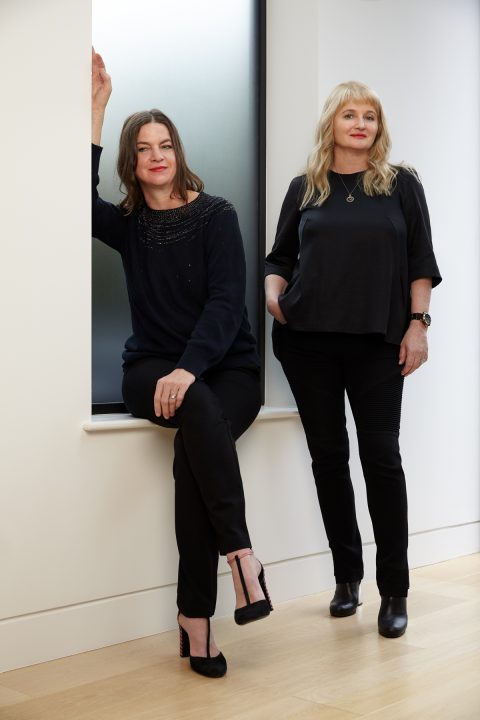 Audrey Carden and Eleanora Cunietti met in their 20's and they already were interior designers. They become friends after an antique fair where they run into each other. Their first project together was a big residential project in Ireland, Cunietti asked for Carden's help and she said yes. This collaboration went really well and they joined forces, opening their company Carden Cunietti in 1996. Their clients include luxurious houses, private planes, yachts, a clubhouse, and a personal nightclub.
Westminster Villa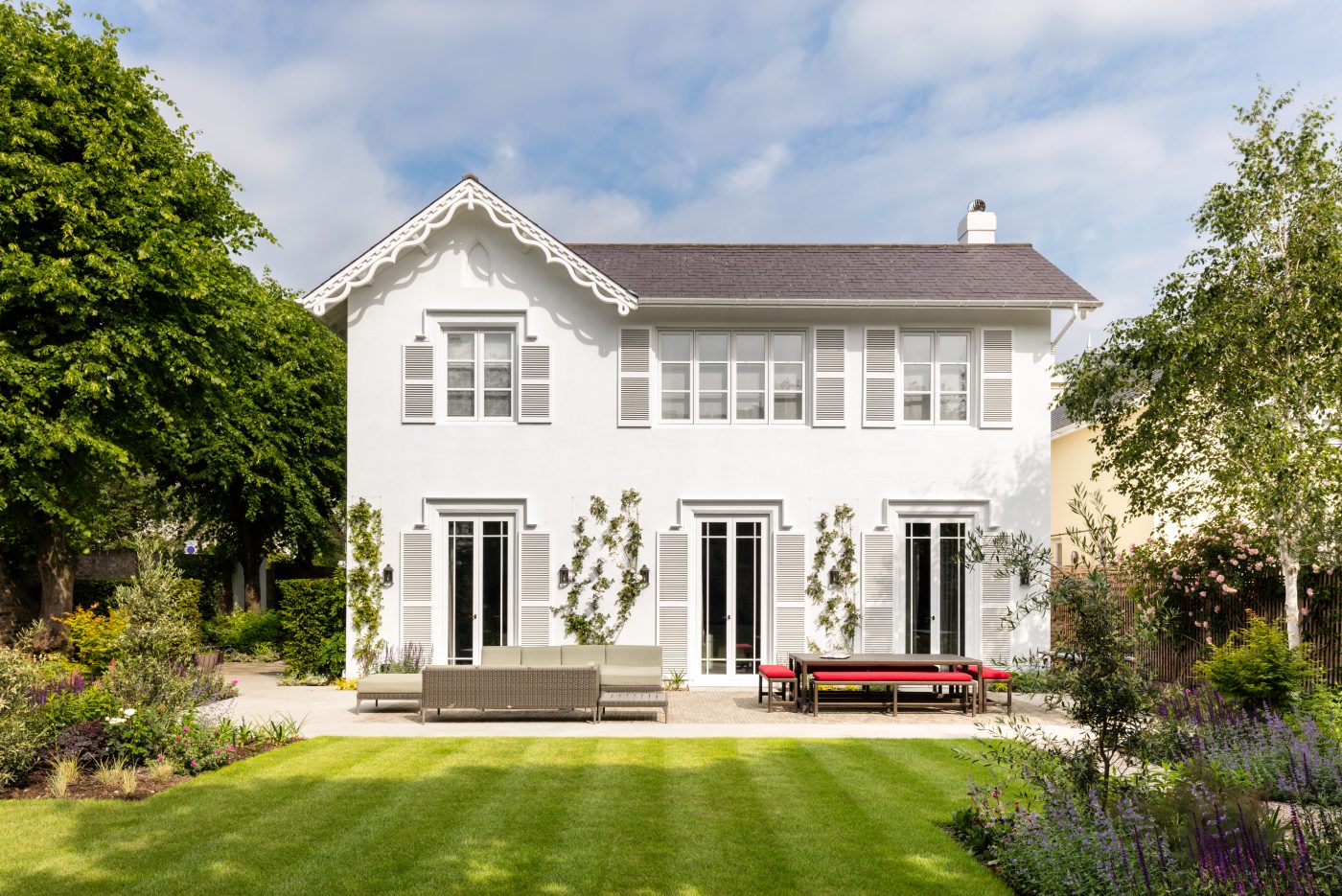 This villa is located only a few blocks away from Westminster and belongs to a couple and their two daughters. If the outside is this welcoming and charming, imagine the interior.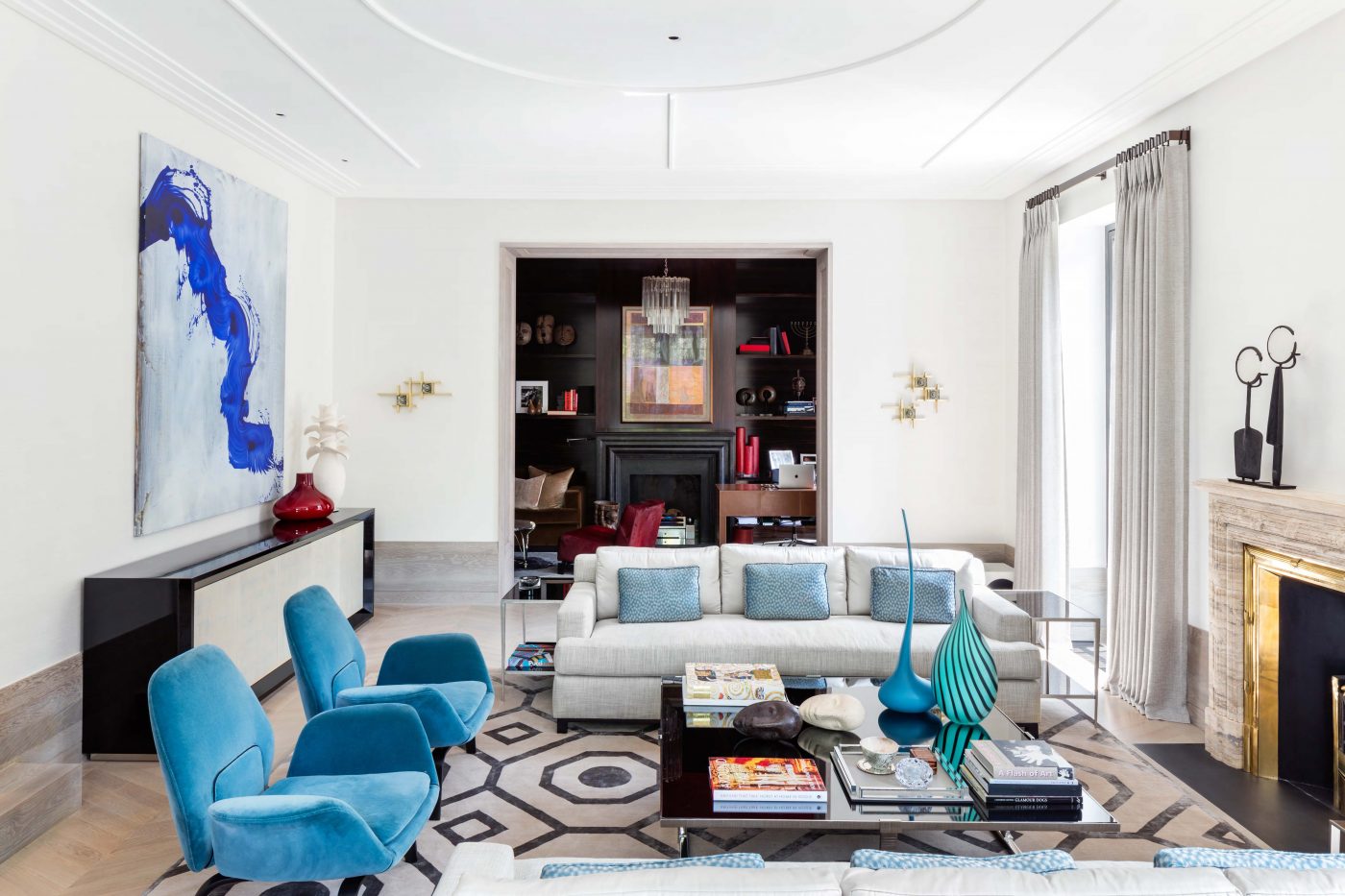 This is an example of a very peaceful living room, with a garden view! The fireplace was designed by Carden and made by Ryan and Smith. To complete the set, two blue MInotti Armchairs, the coffee table, and glass bottles from Venini.
According to Carden, "The clients like to entertain a lot, so the foyer isn't just a foyer, it's another party space,". "Everything is quite shiny, and when you're in the room, you get a good bit of reflection." She designed the floor of white and black marble. Walking side by with a green glass chandelier, we can find a 1940's french table.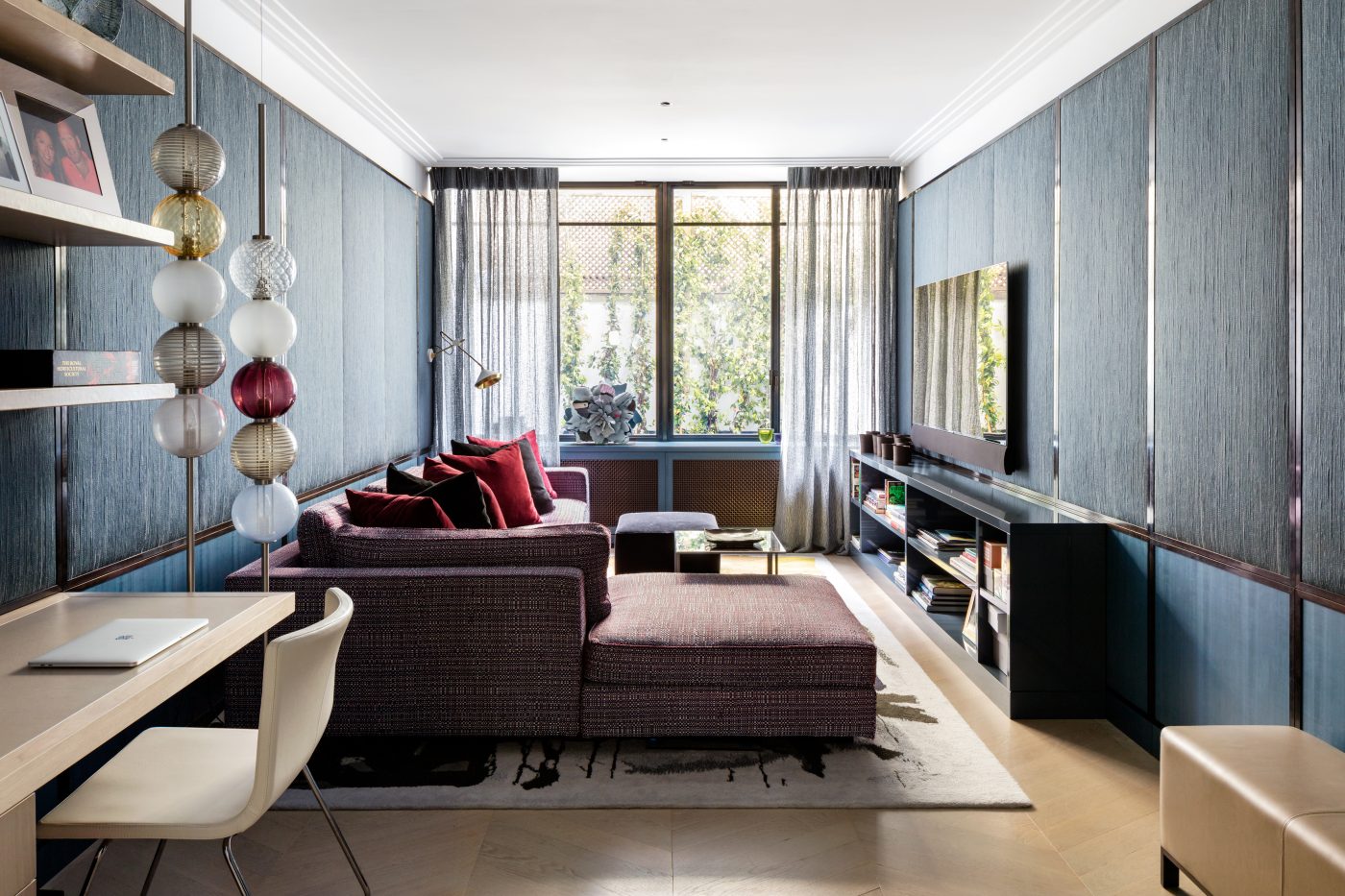 The study belongs to the wife, it has "light poles" from Venini Globes, an outstanding rug by Bruno Moinard, and the final touch, a wall light by Bert Frank.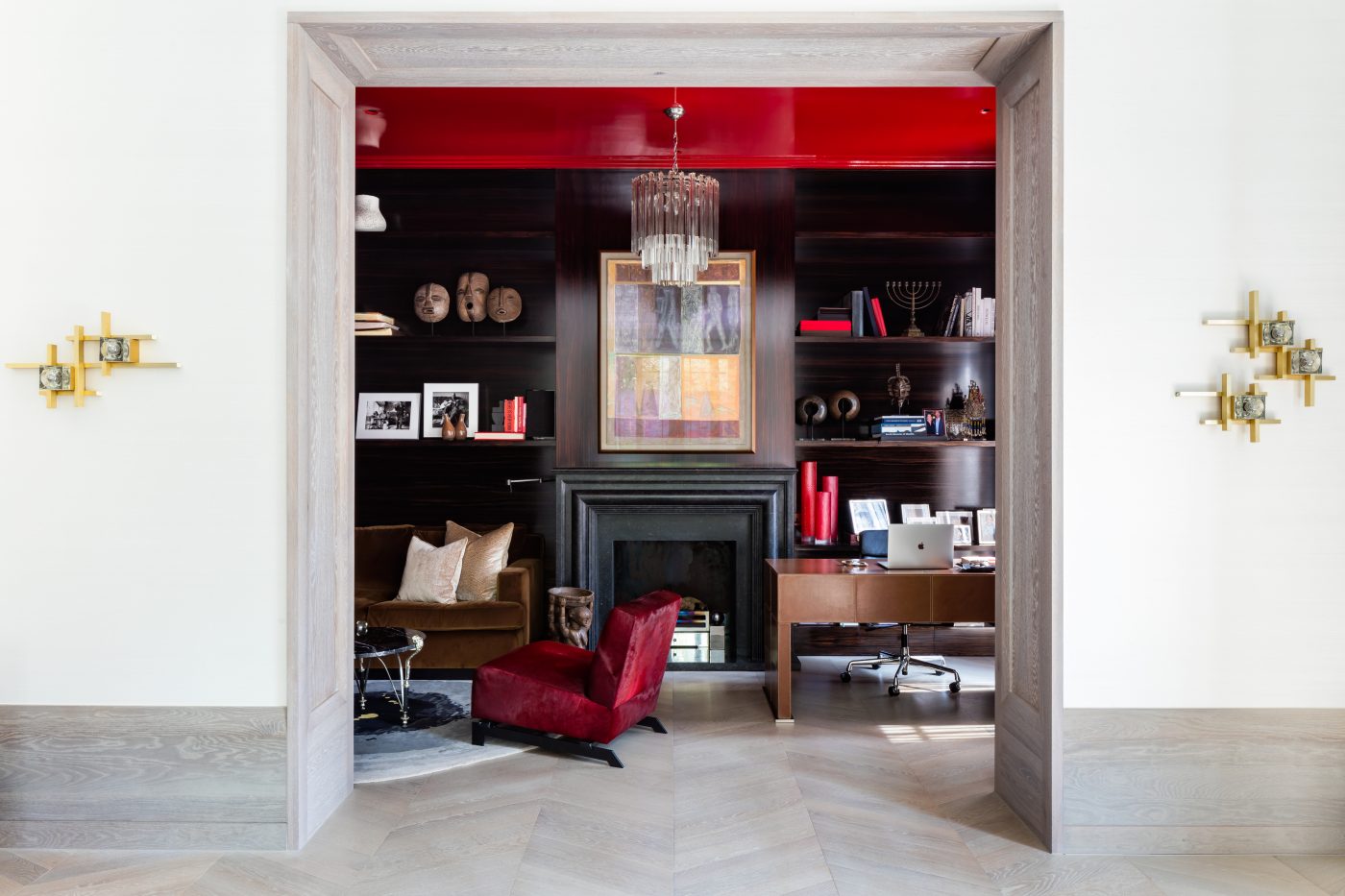 This is the study that belongs to the husband and it has a unique decoration. The painting belongs to William Kentridge, the rug has Bruno Moinard's hand.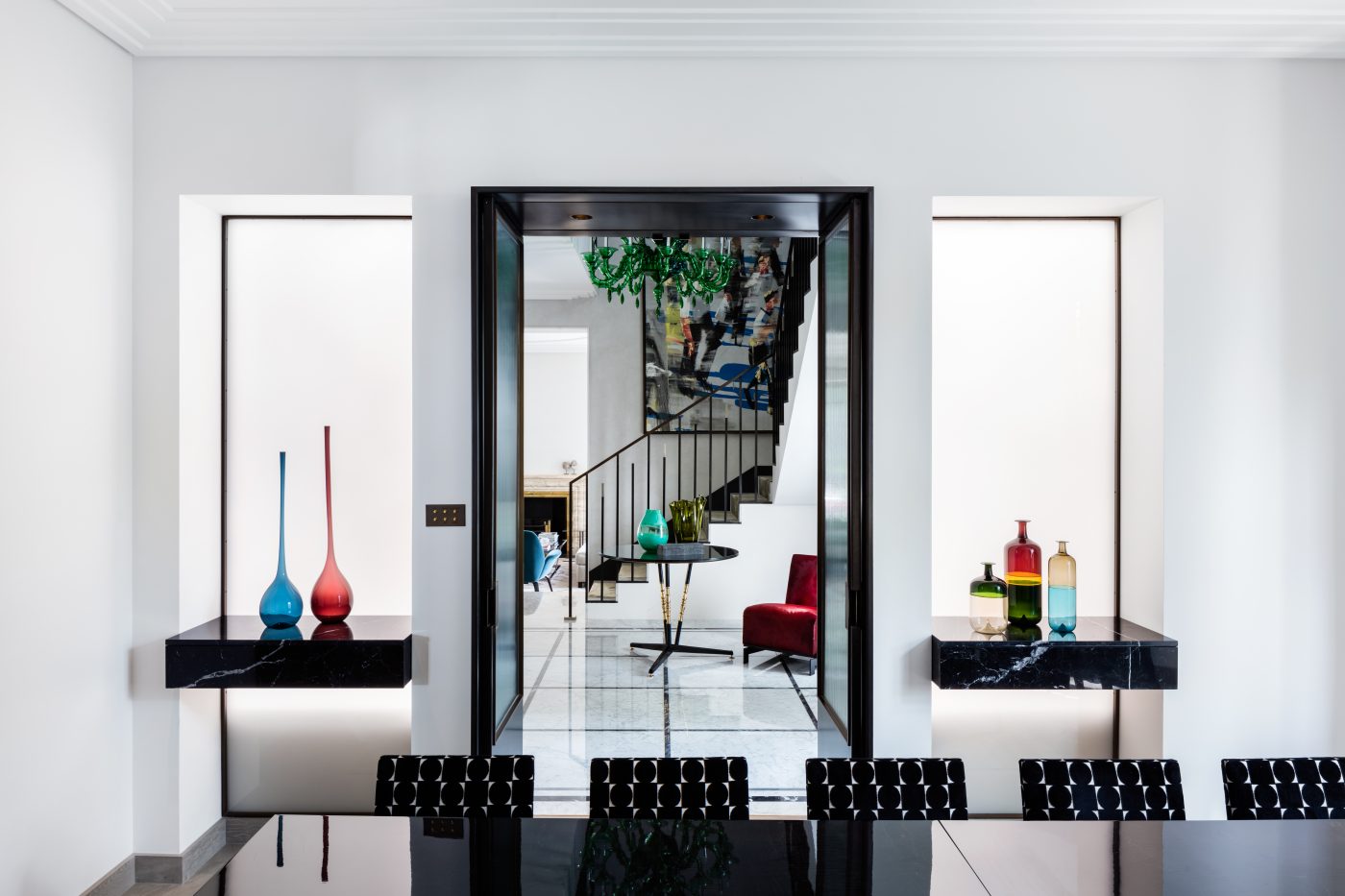 The dining room has a smooth touch, even with the dark tones! The dining table is by Davidson, a British furniture maker. The fabric on the JNL chairs belongs to the French Maker, Métaphores, and last, but not least, the artwork is by Dale Frank.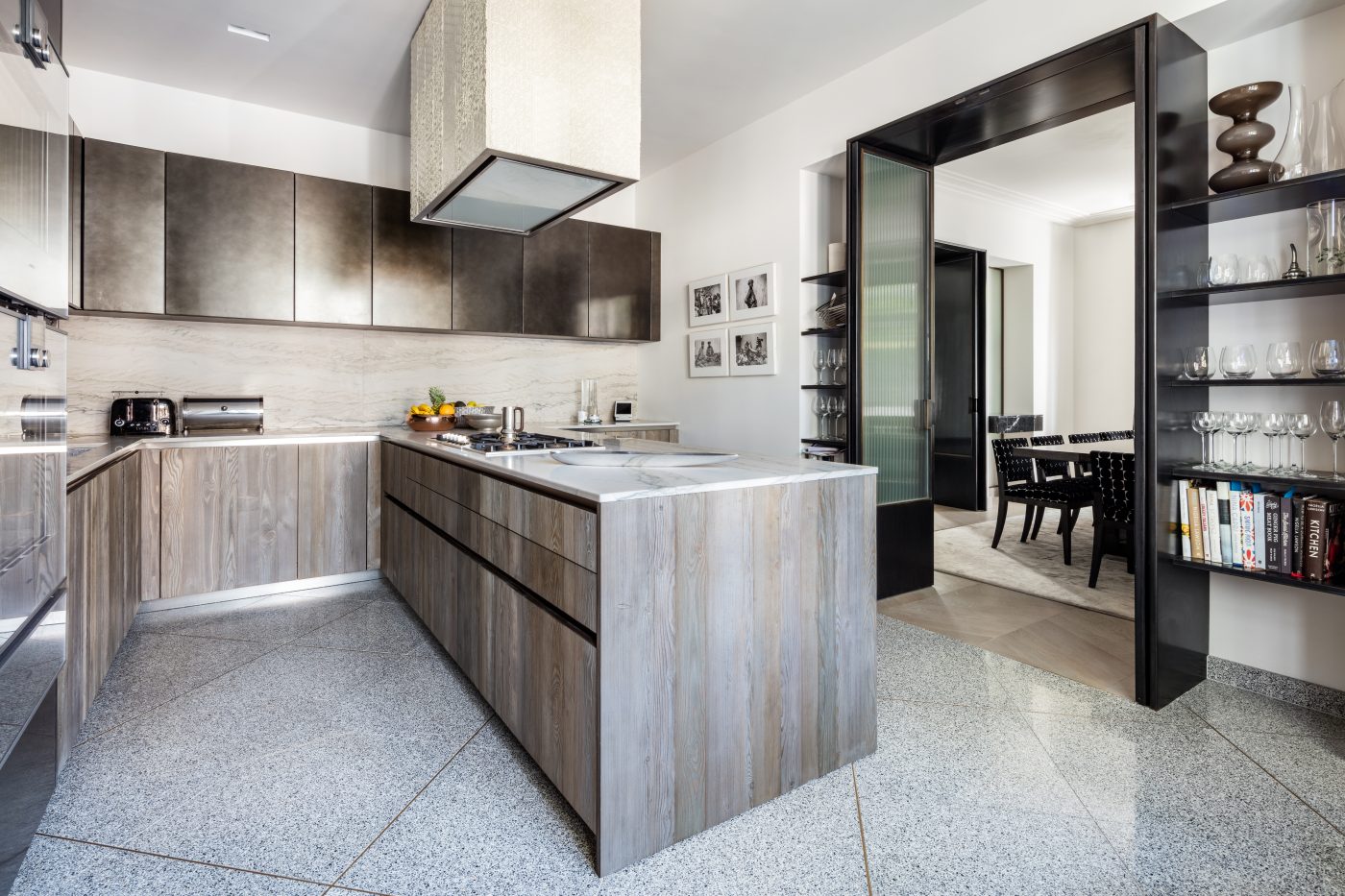 Carden says that "The client loves to cook, so she wanted a kitchen that was practical — but also sociable,". "We created a breakfast nook so that there was a place for people to sit and hang out."
The Bedrooms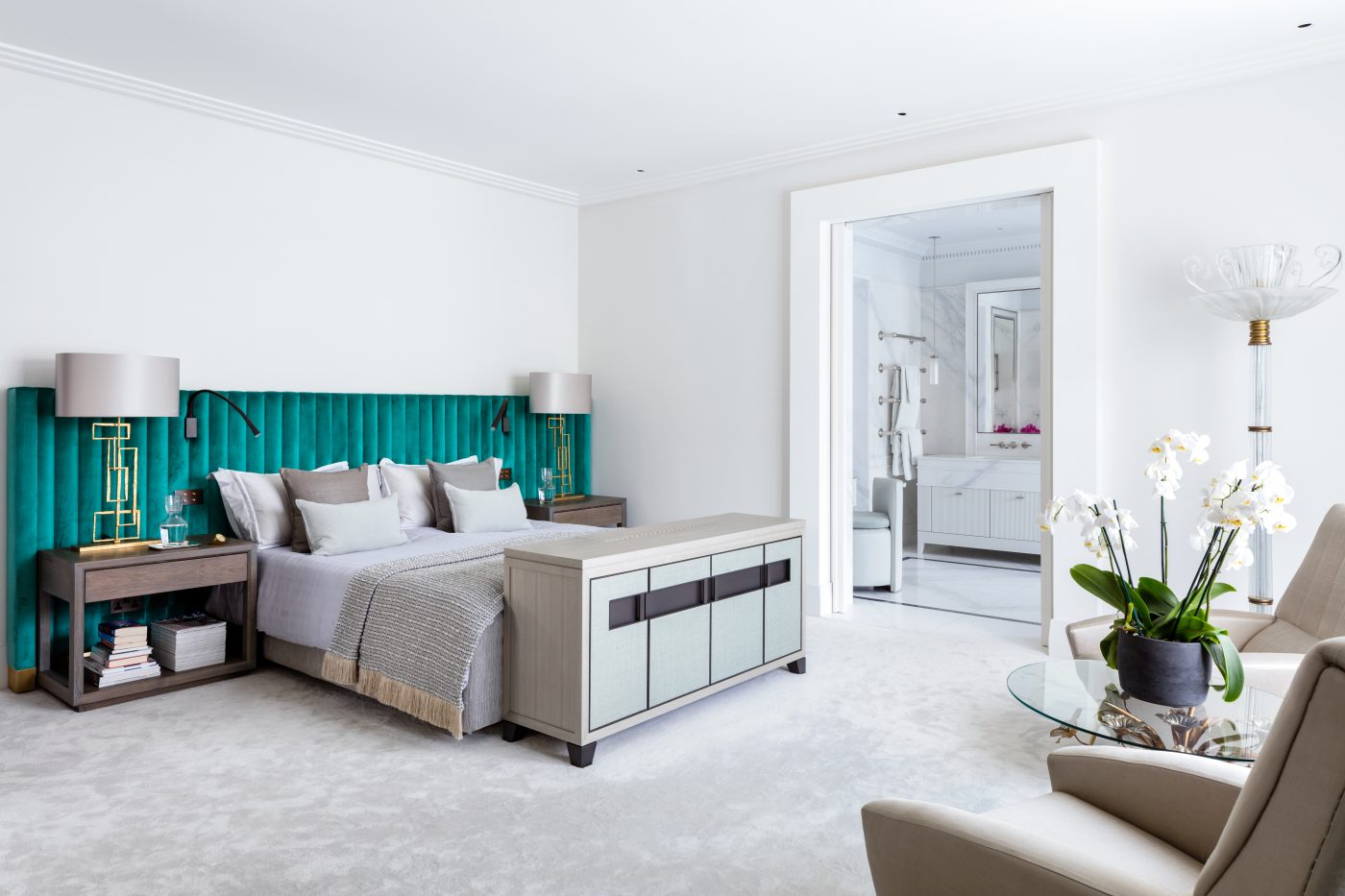 The main bedroom needed to be very calm, with neutral tones, except the headboard of emerald green velvet! With Murano uplight and two 1950's Gio Ponti Chairs.
Regarding the bathroom the client asked for "a bathroom that would remind them of staying in a great hotel," says Carden. "It took a lot of work to get the black and white marble right, with all the book matched pieces.".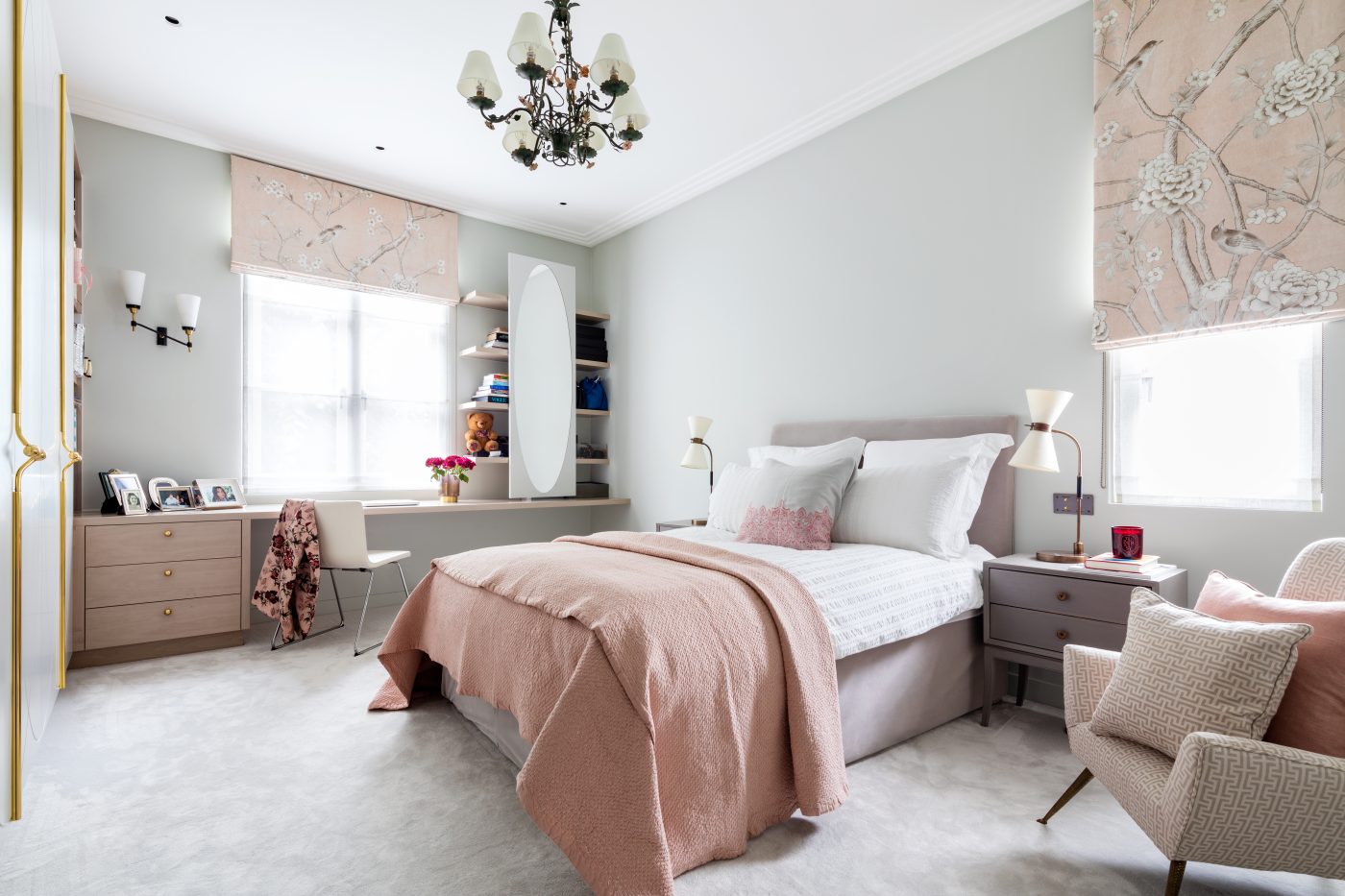 Last, but not least, the daughter's bedroom, which is comfy and glamorous as we can see. With a sliding mirror, that works for makeup and hair. The chandelier is a family heirloom, and the bedside table belongs to Chelsea Textiles.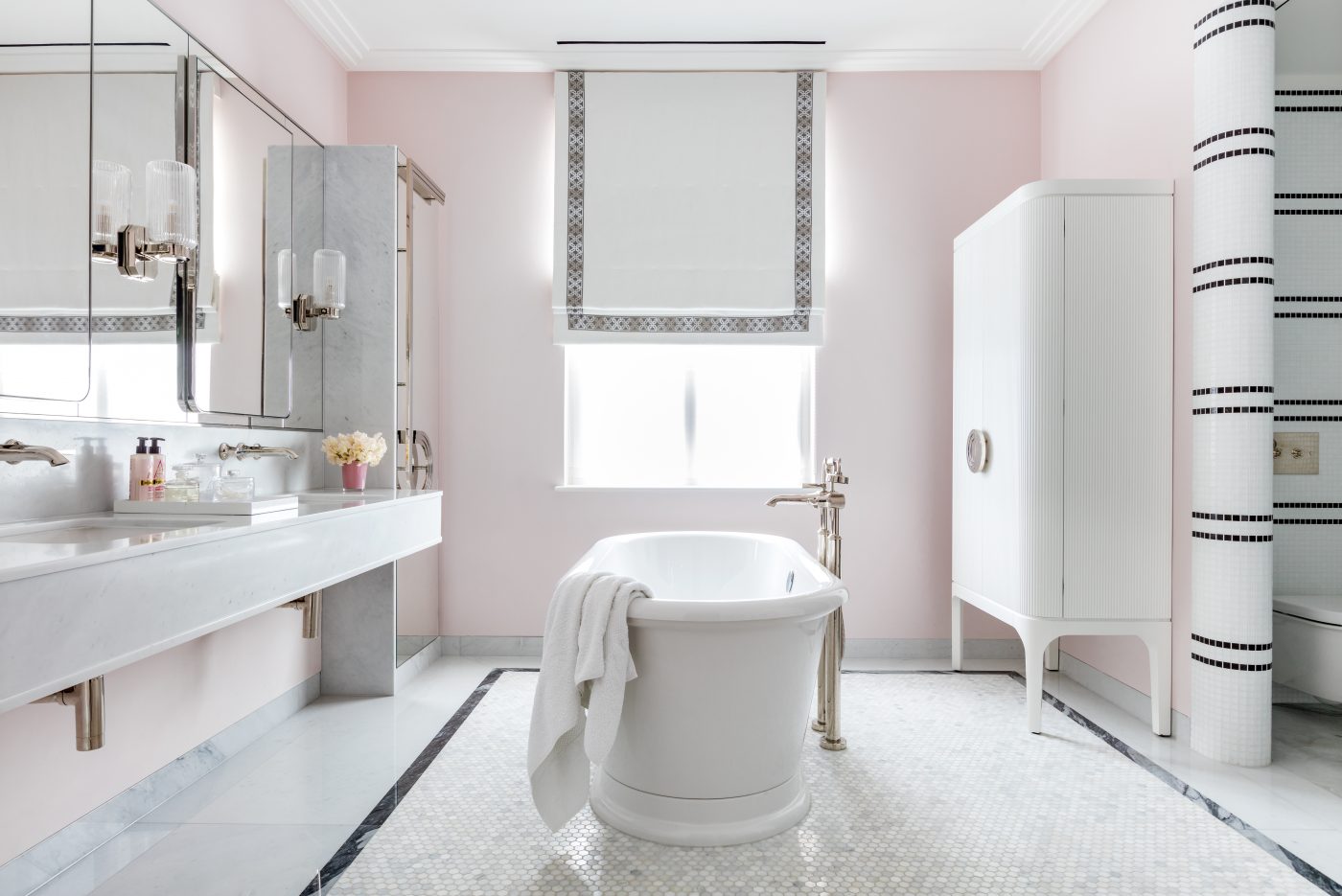 All in order to conclude this article on this Westminster Villa! The daughter's bathroom has art deco motifs with all-over colors and Carrara marble. Carden says "the house took about 4 months to design and 14 months to build. "There's a lot of detail work," she says. "It's not like a country house where you just live with what you find.".
Credits to: 1st Dibs