Louis Vuitton celebrates 160 years with a special exhibition – Louis Vuitton X in 468 North Rodeo Drive, Beverly Hills from June 28th to November 10th, 2019. Over 180 items was displayed in the iconic two-story building transformed in instagram friendly sunset hue, including a collection of early twentieth century special order trunks, art deco perfume bottles and iconic monogram bags, reworked by renowned artists and designers such as Karl Lagerfeld, Rei Kawakubo, Cindy Sherman and Frank Gehry.
More to celebrate its history this is to showcase the brand's creative exchanges and artistic collaborations during its 160-year history in a colorful, immersive space full of digital and interactive experiences.
Comprised of 9 distinct rooms, each designed uniquely to highlight a different aspect , in following order:
1. Louis Vuitton: As Seen By…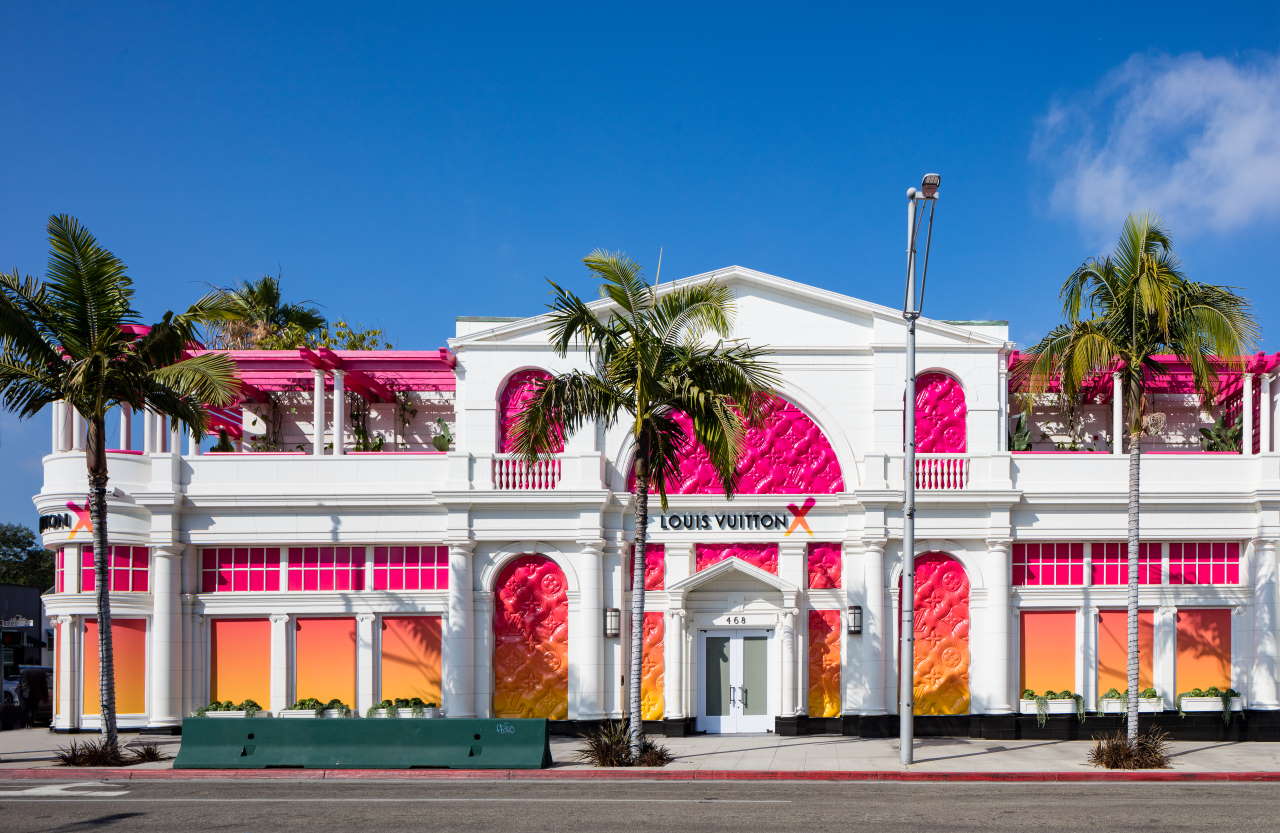 2. Origins: A Tradition of Modernity – Featuring rare artefacts such as a picnic trunk in monogram canvas created for an Egyptian prince in 1924, and a unique racket case for a champion tennis player.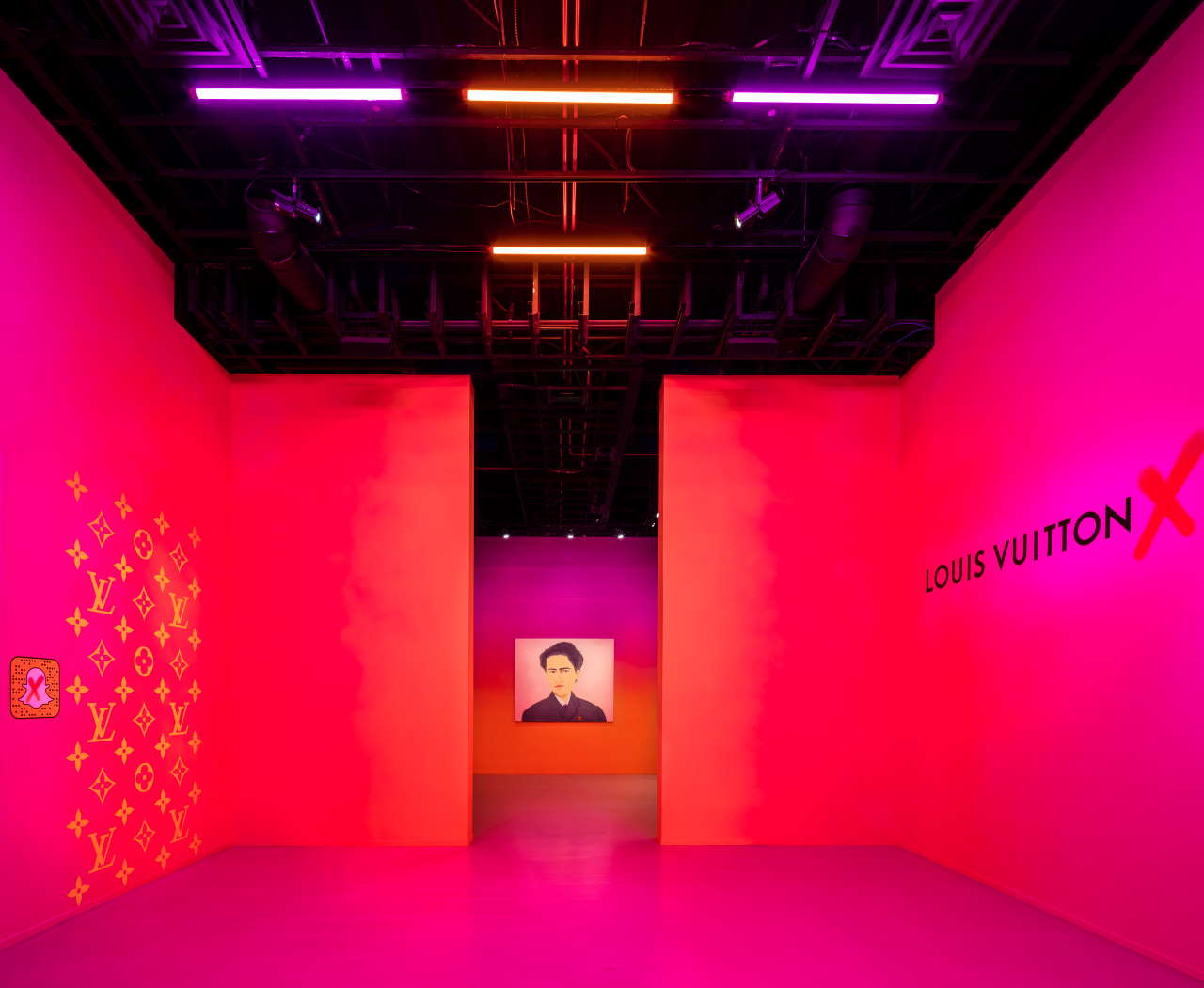 3. Reinterpreting Icons – Featuring a punching bag by Karl Lagerfeld, a photographer's trunk by Cindy Sherman, a DJ's record case by Helmut Lang and a bag-as-sculpture by Zaha Hadid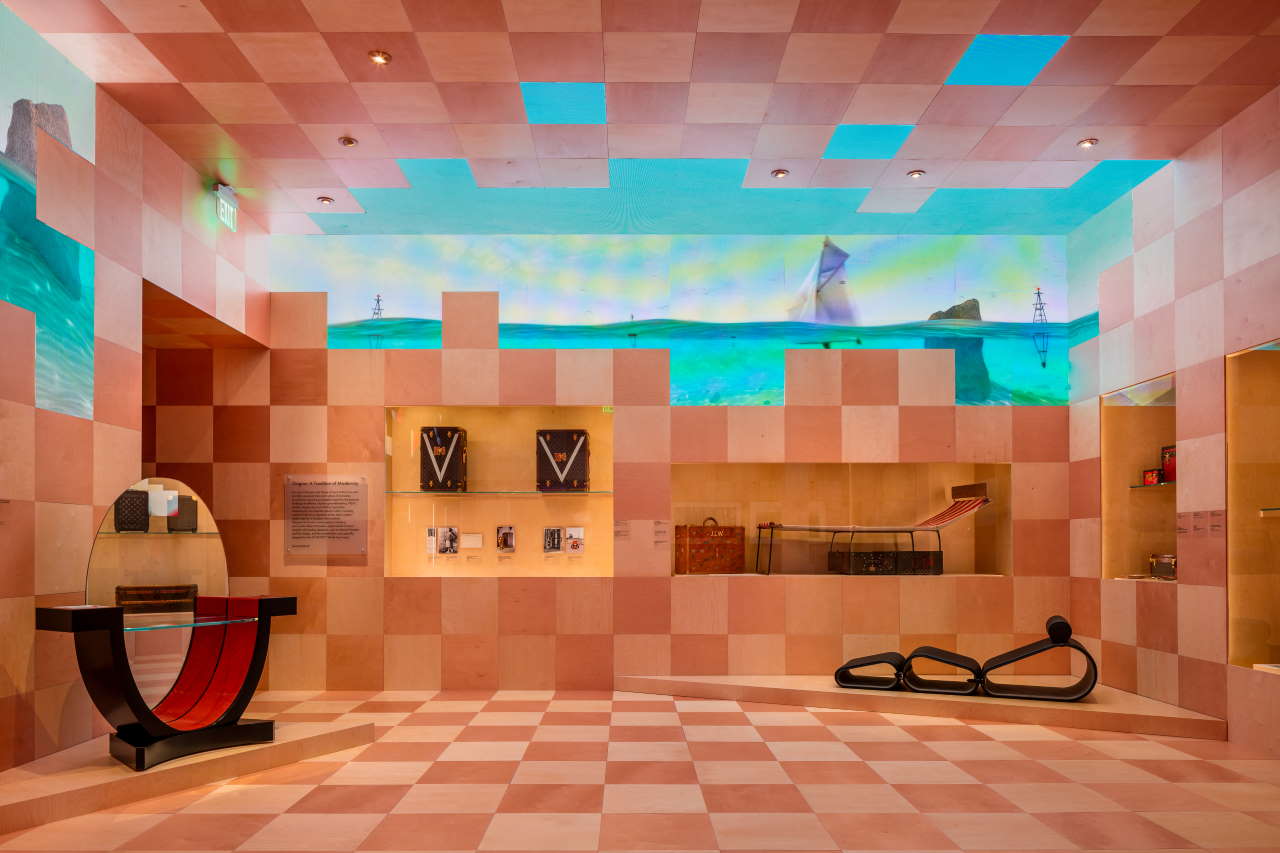 4. The Monogram as a Blank Canvas – Featuring a kaleidoscopic selection of Keepall bags, an iconic piece of luggage designed in 1930, reimagined over the last 20 years by the House's designers – Marc Jacobs, Nicolas Ghesquière, Kim Jones and Virgil Abloh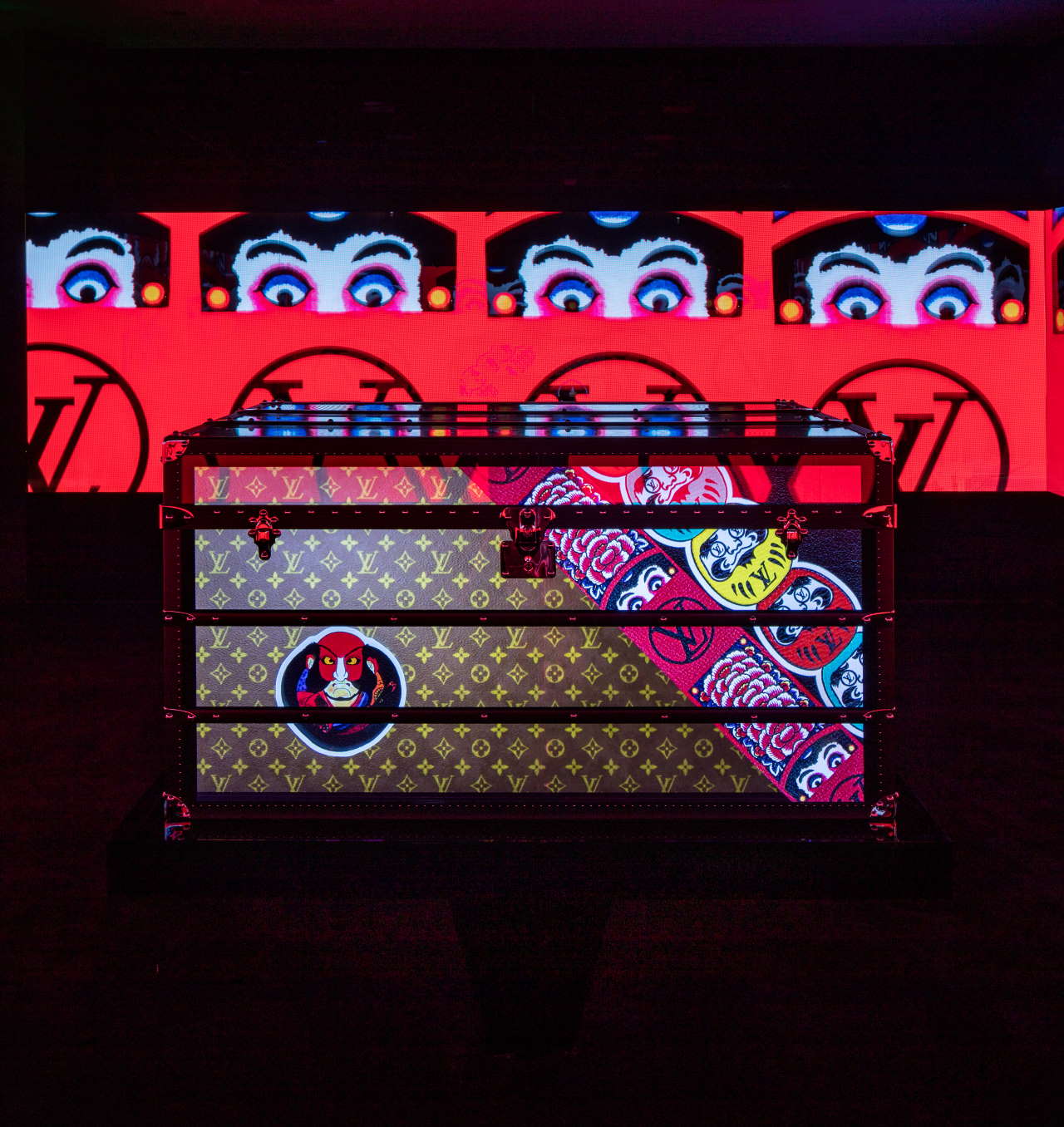 5. Art on Silk – Featuring a collection of framed silk scarfs
6. Art Meets Fashion – Featuring selection of clothes and accessories designed in collaboration with visionaries like Richard Prince, Jake and Dinos Chapman, and Daniel Buren
7. Lights, Camera, Action! Louis Vuitton on the Red Carpet – Featuring 31 Nicolas Ghesquière-designed gowns and dresses worn by celebrities to the Oscars, the Met Gala, the SAG Awards and other major entertainment events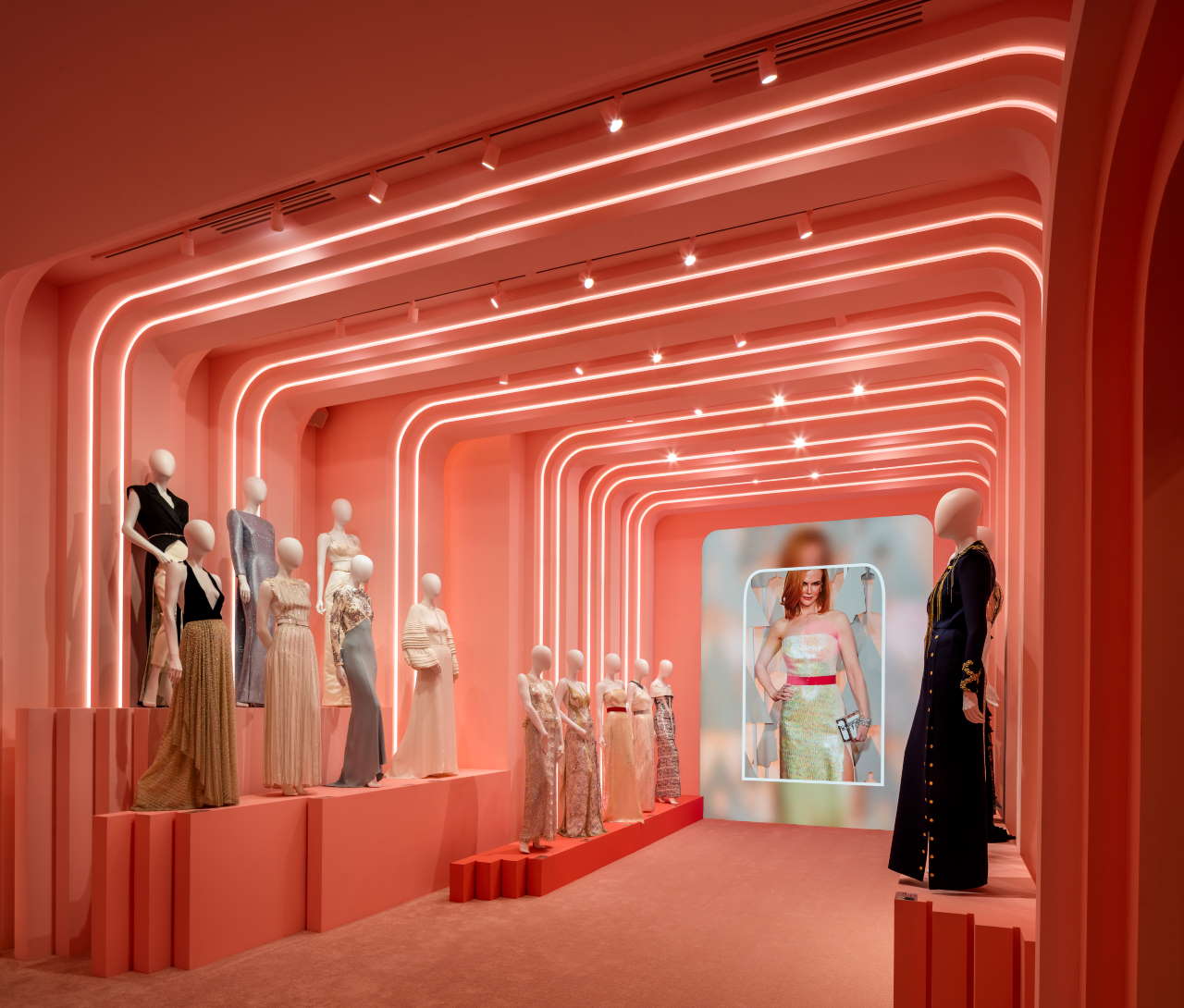 8. Artycapucines: Six Visions of a Contemporary Classic – Featuring Artycapucines, a limited edition series featuring six unique designs by six leading contemporary artists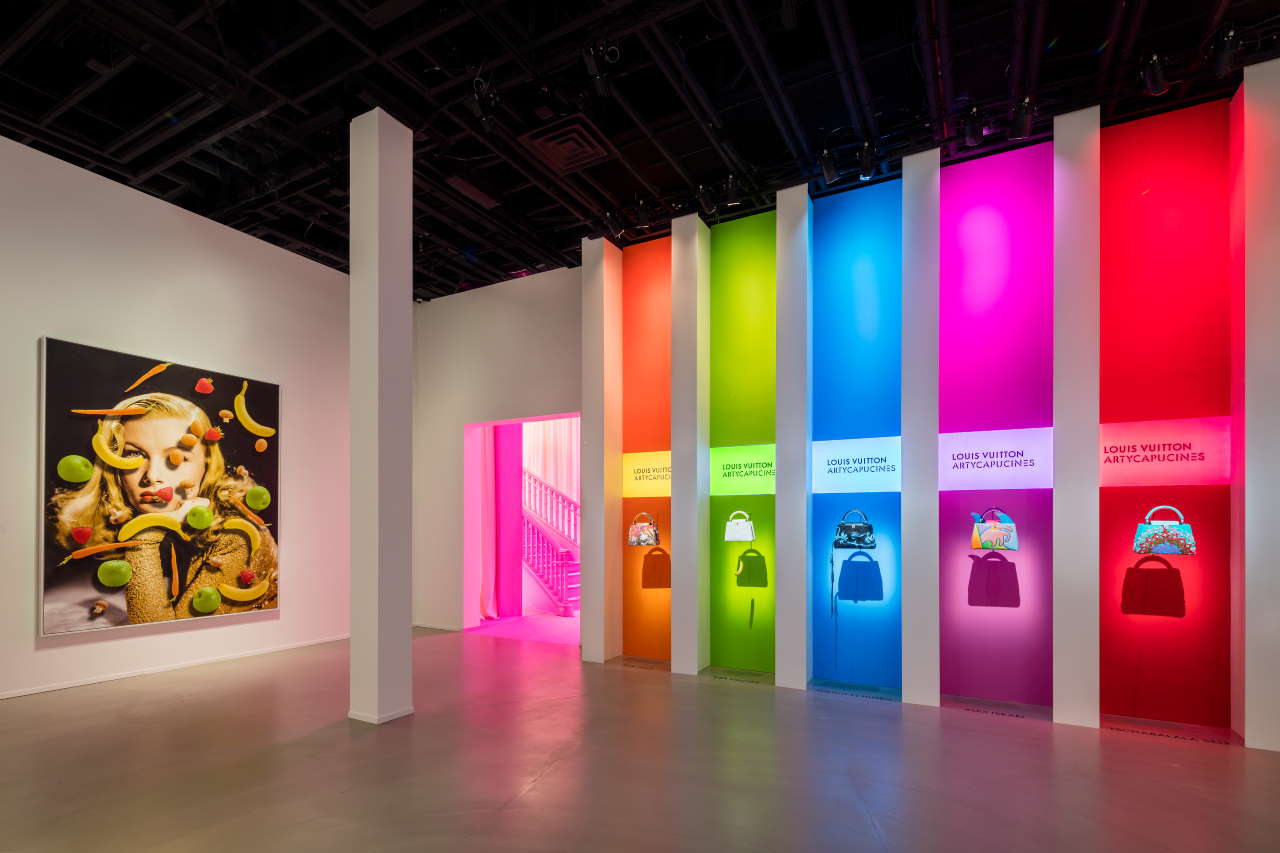 9. Magic Malle: The Past Is Present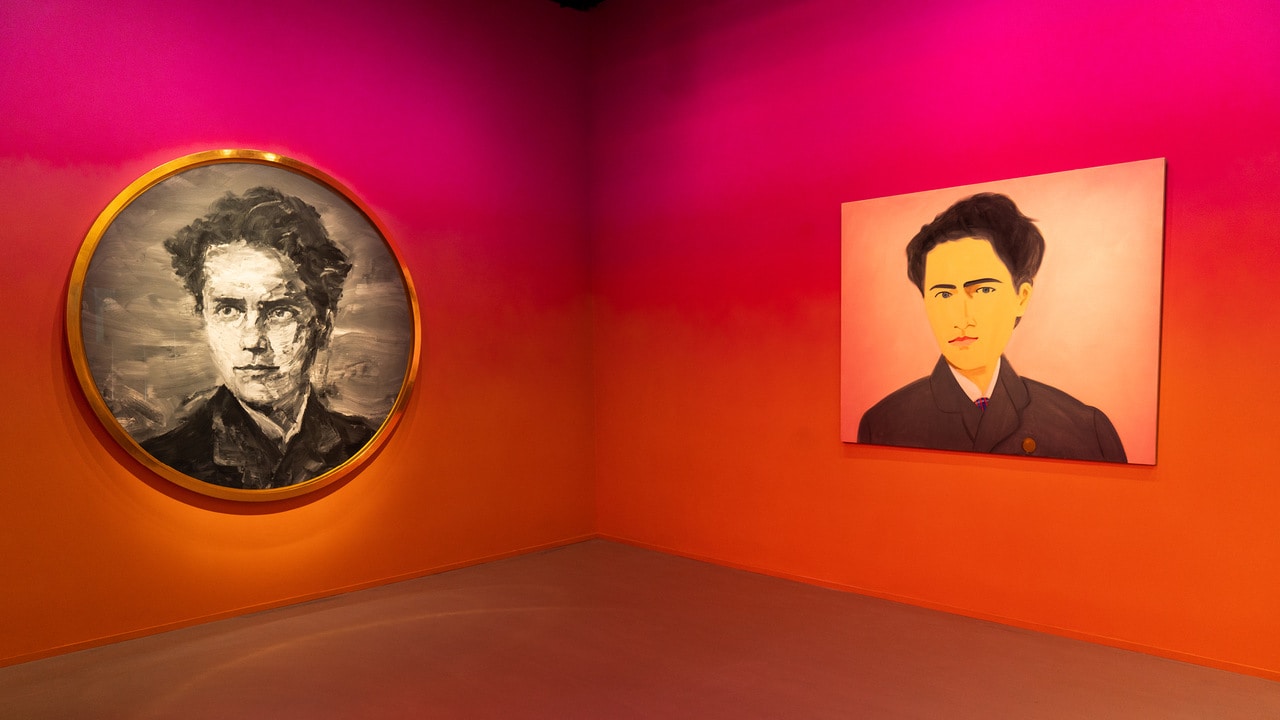 Celebrities like Miranda Kerr, Jaden Smith, Millie Bobby Brown and Orlando Bloom attended the opening. Besides the exhibition, a pop up store curated by Sarah Andelman, founder of Parisian concept store Colette and creative agency Just An Idea, also opened. The visitors can go up a grand candy pink staircase under an imposing yellow dome to browse ready-to-wear, leather goods, accessories, fragrances and books, as well as a collection of experimental furnitures.