California Restaurants we've chosen will show you how interior design can make all the difference. Six different places that will show that is worth it to eat in California!
The Salted Pig in Riverside, California, by Project M Plus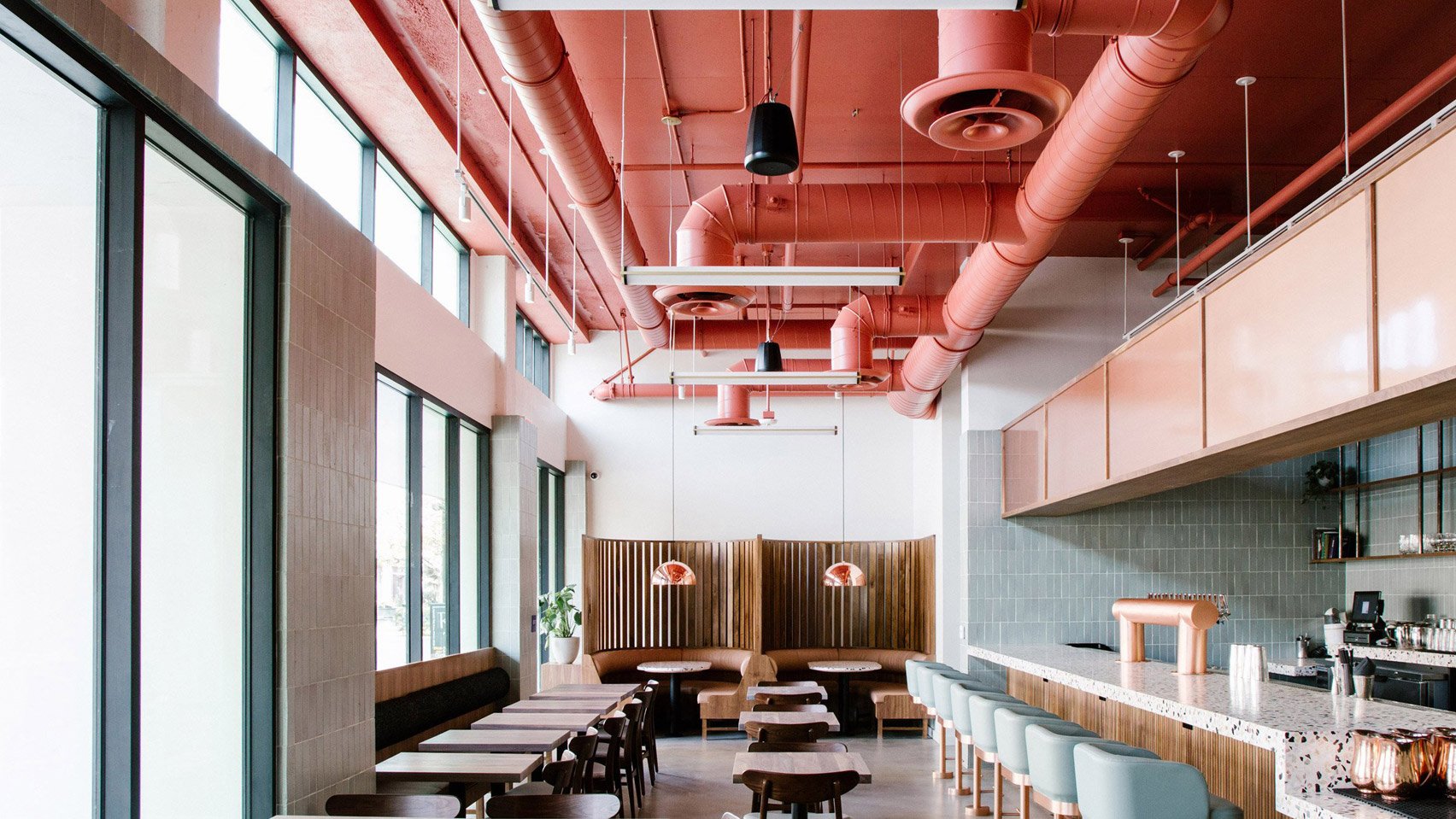 In this restaurant, you can see a soft palette of tones that were carefully chosen. Because these colors can stimulate the appetite and the senses. Brick Red Ceiling Lamp and sage-green accents in the dining area make this restaurant a very good choice.
Gucci Osteria da Massimo Bottura in Beverly Hills, California, by Gucci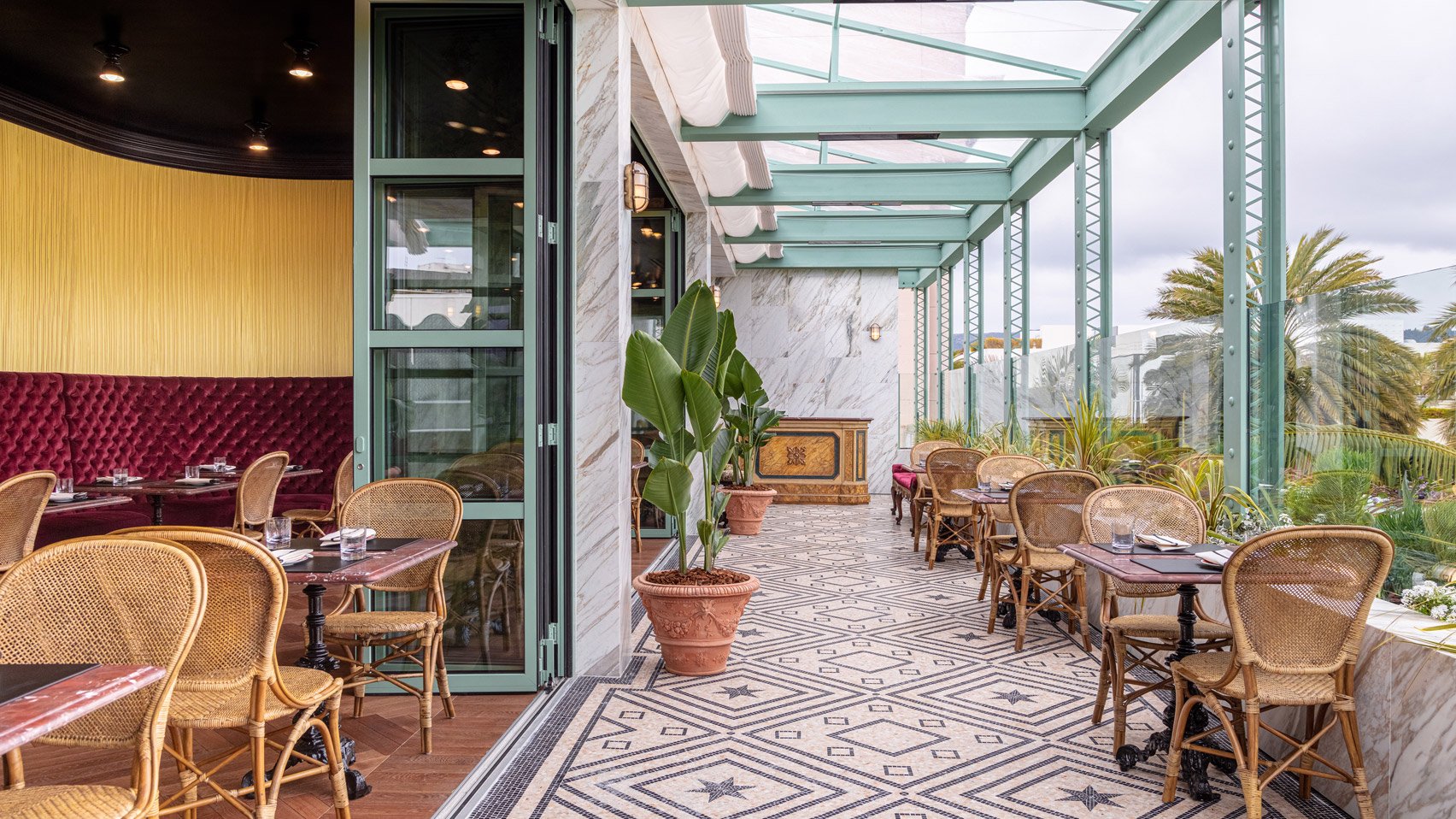 When in Beverly Hills, you can find the Gucci Store. But, on the top floor, you can find its own Italian Restaurant. It has a marble entrance and authentic tapestry rugs all over the floor. If you visit the store, you may eat in the Italian restaurant.

Auburn on Los Angeles' Melrose Avenue, California, by Klein Agency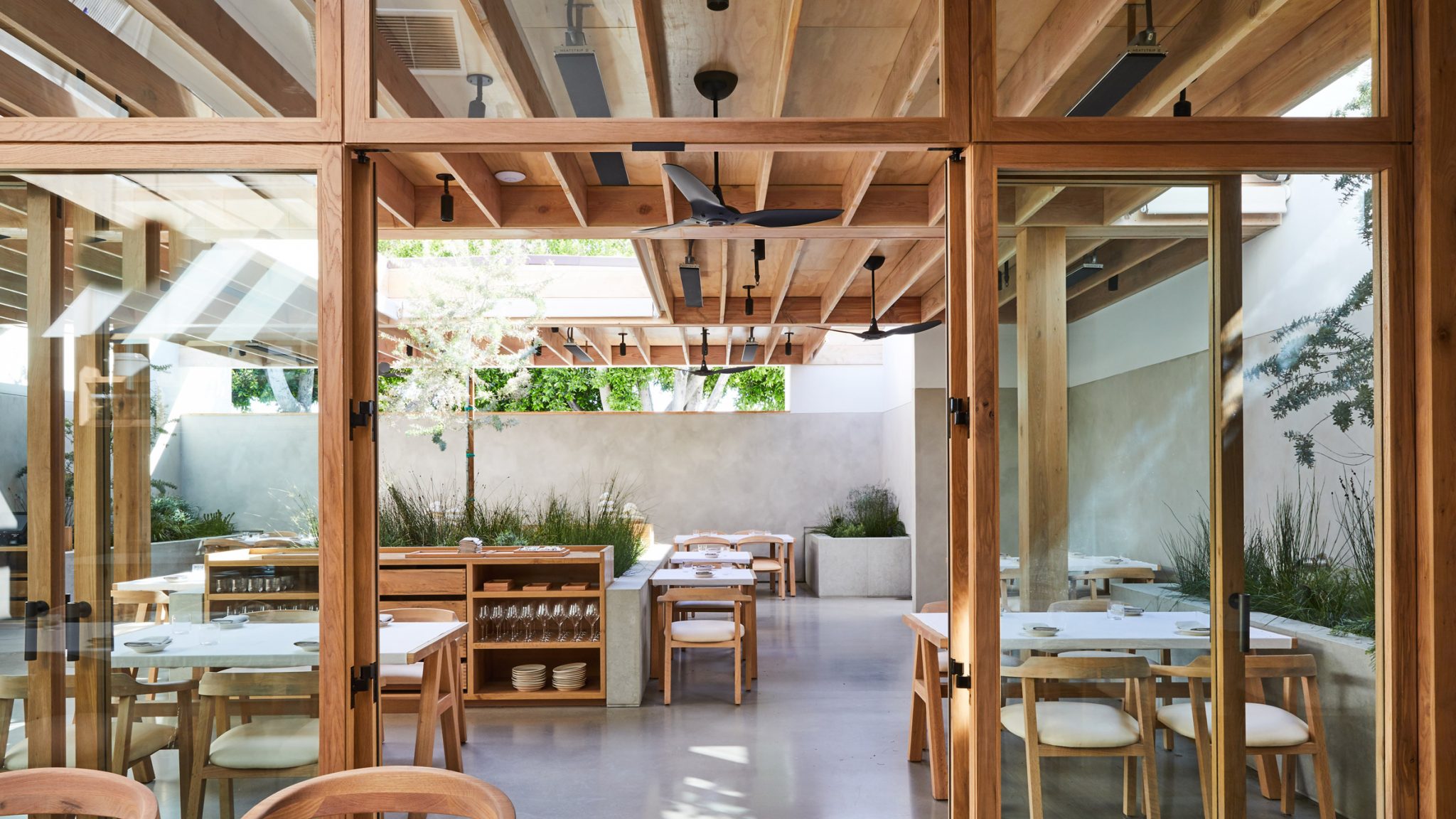 The Klein Agency is composed of husband and wife, Jon and Masa, and they always wanted to create a classic aesthetic for Auburn. There is something curious about this restaurant, the kitchen is open to the dining area. Besides that, they also have ceiling beams that project from the inside to the outdoor dining area.
Bavel in Los Angeles Arts District, California, by Studio Unltd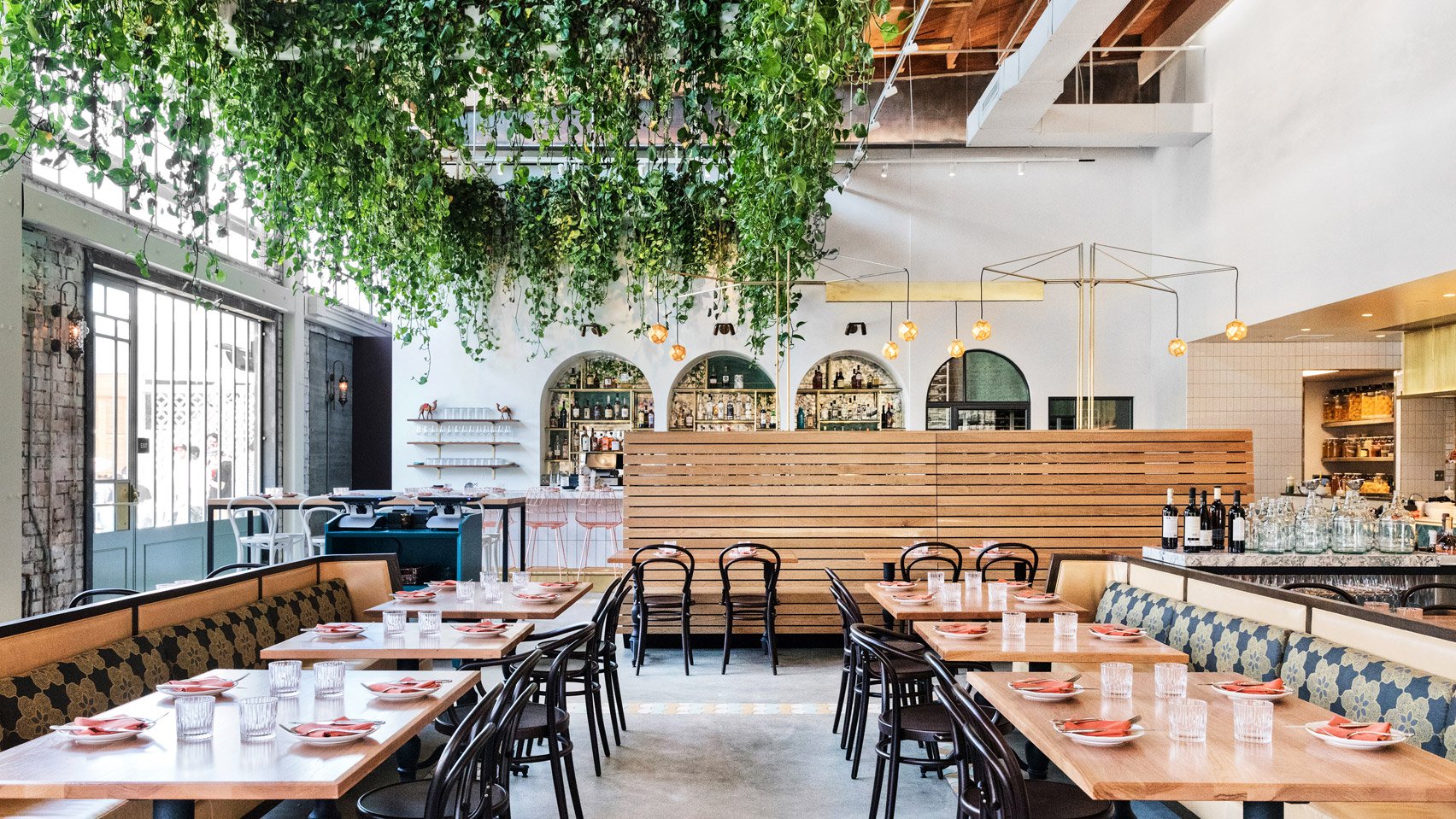 This amazing studio has transformed a warehouse into a Middle Eastern restaurant. It has simple decoration, but clean and classic. The bar area has inspiration from Casablanca, Morocco with pink details and gold shelves.
Madison in San Diego, California, by Archisects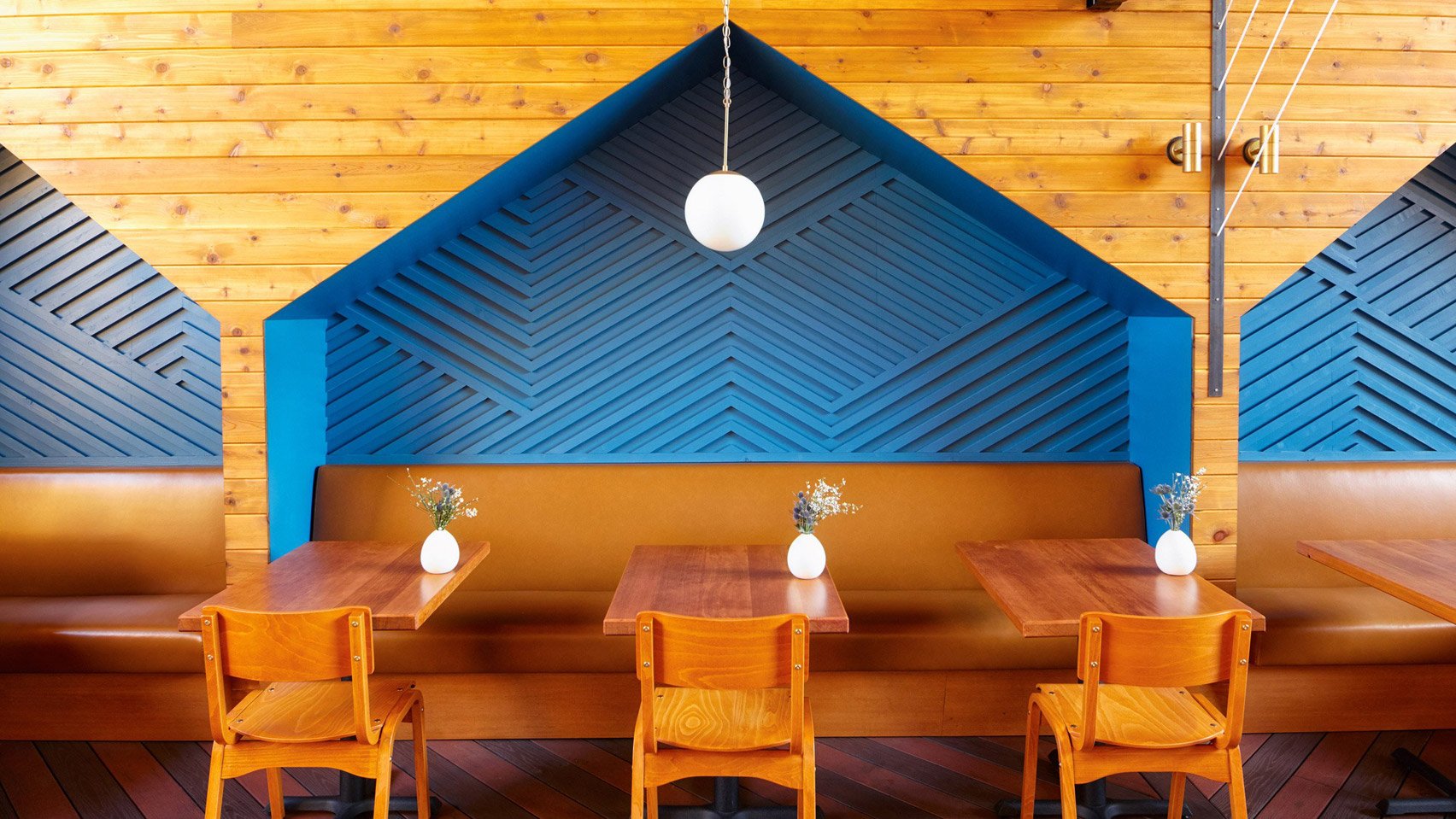 California Restaurants list continues with this restaurant and cocktail bar. It has bright blue alcoves and cedar-clad walls. The designers used wood and geometrical shapes, in order to create a welcoming space.
Loqui in Downtown Los Angeles, California, by Wick Architecture & Design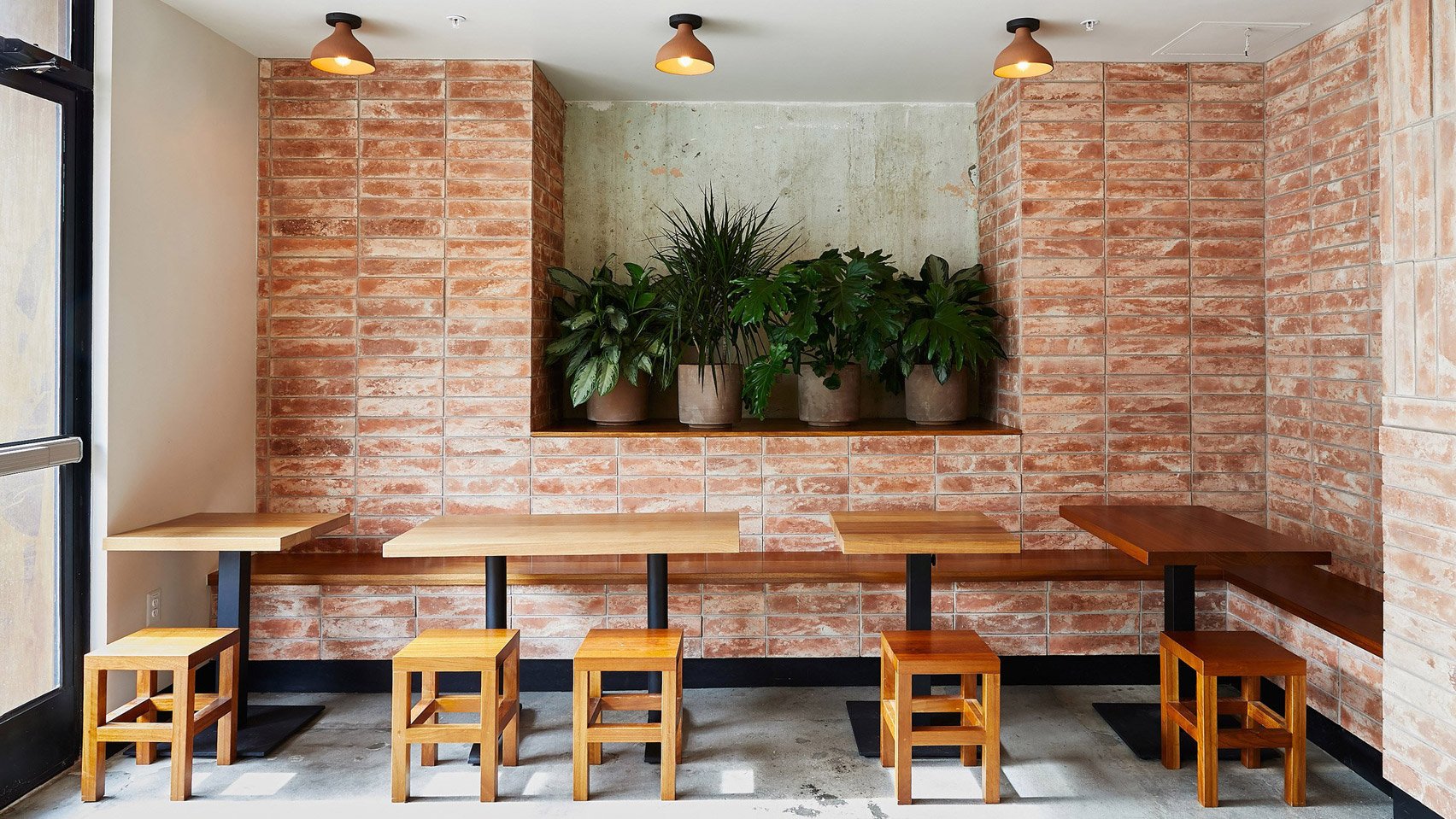 This is a very unique space, with a concrete floor and exposed pipes. Besides that, all walls and surfaces are clad with terracotta brick and olive-pained. Wick Architecture and Design did an amazing job here!
Credits to Dezeen California Restaurants Article