When you buy a mid-century home, the first rule is to not decorate like the set of Mad Men. Luckily, the actress Robin Tunney has good taste and has an excellent helper, her interior designer partner. Nicky Marmet worked with well-known names like Robert Downey Jr.
However, the decoration of the house was a slow process. The mid-century house did not have furniture for two years. Robin states that when you are with an interior designer is like "the cobbler´s son has no shoes."
This mid-century home in Beverly Hills is designed by sculptor Morris Levine.
The couple found their perfect home with a backyard pool. a lot of natural light and details. Nevertheless, Tunney stated that midcentury houses often have cheap materials but thankfully the previous owner took really good care.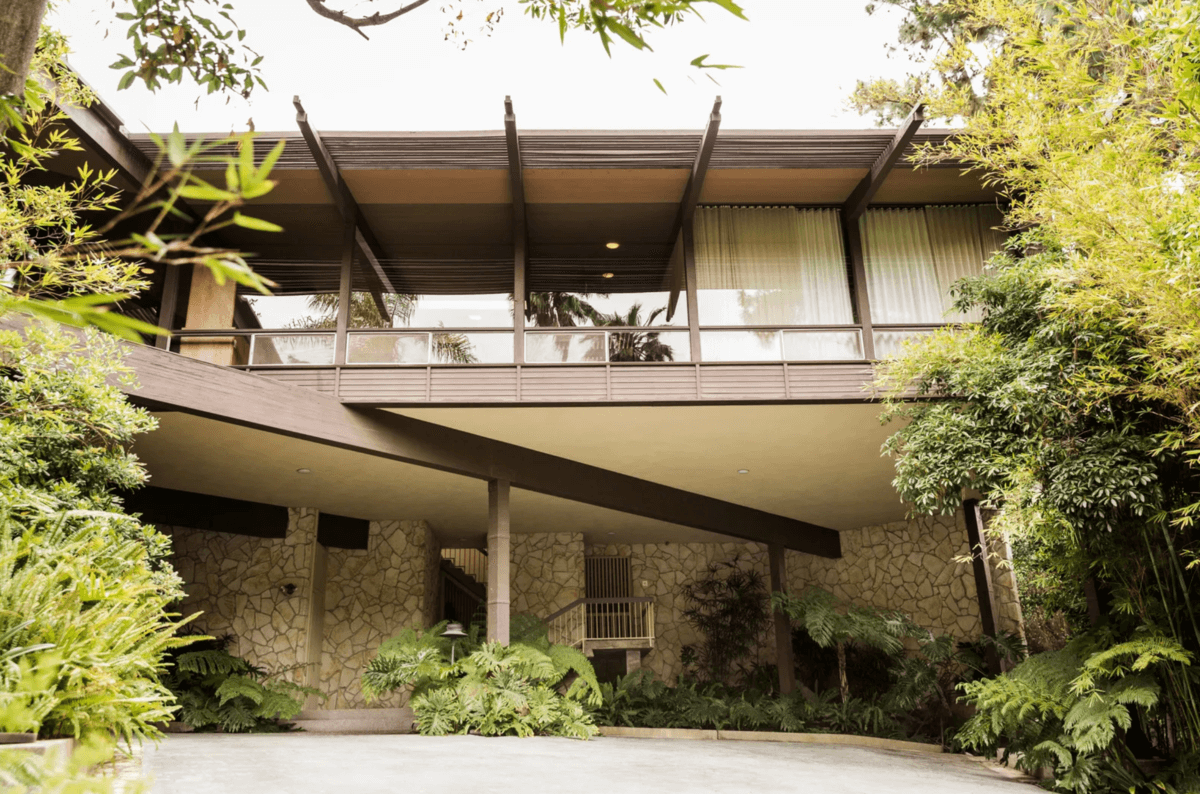 When it came to the decoration, the couple made sure to add some modern-day touches not to let de mid-century take over. The technic of juxtaposition is perfect for this case. As a result, they bought a comfortable B&B Italia L-shaped sofa where Nicky chills and watches sports. Most of the lights are new, and their mutt Rufus is always around the yellow Piero Golia ottoman.
ROBIN TUNNEY´S MID-CENTURY HOUSE
Moving Forward, the couple were not always in sync about the decoration of their mid-century house. While Tunney says that her style is more whimsical, she likes things like the cartoonish rabbit cookie jar on their kitchen counter. Nicky, because he does big houses for fancy people who want aesthetic and fancy furniture, the couple often had arguments over the fact that some things were uncomfortable.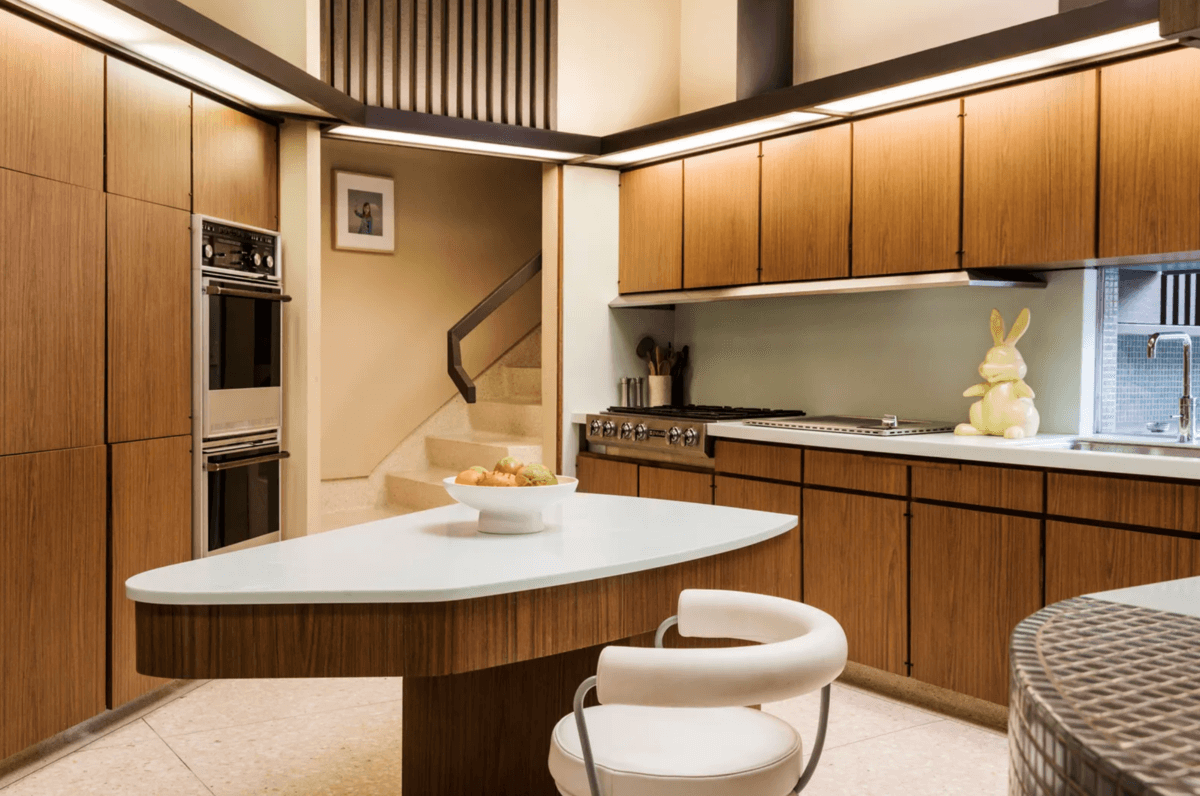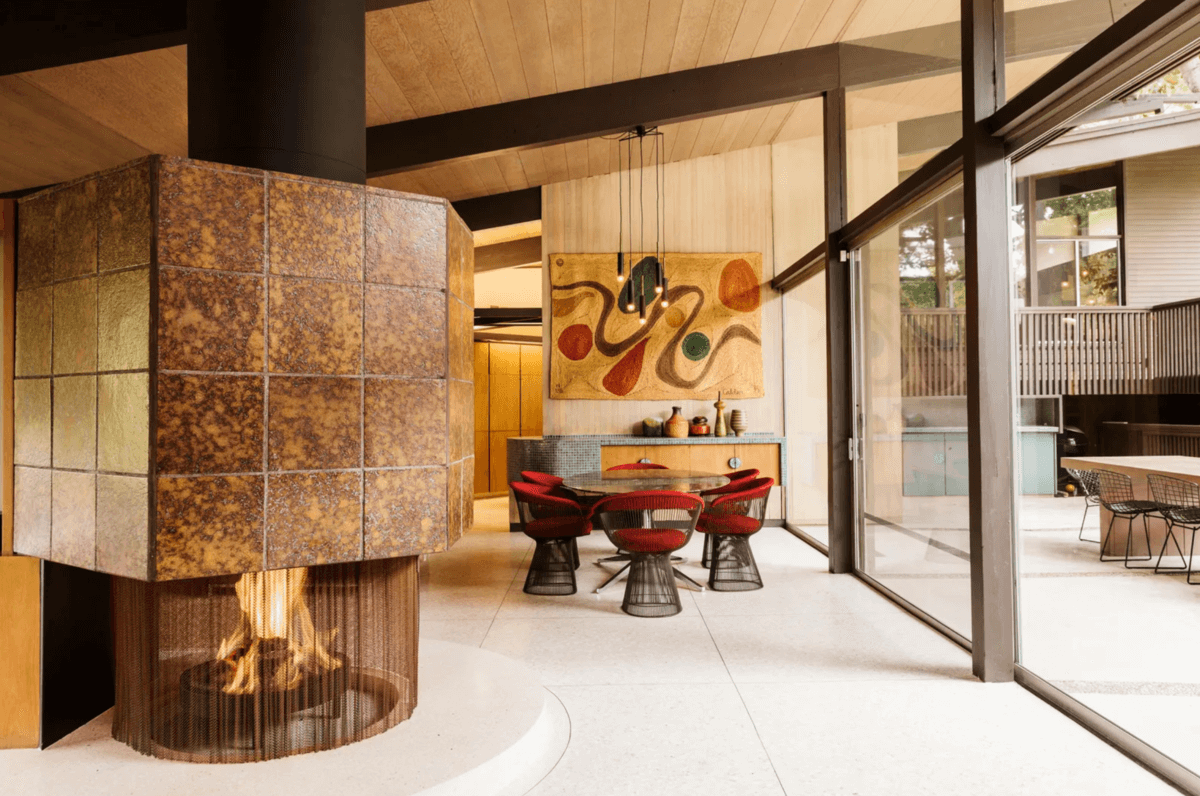 In the end, their mid-century house transmits a different story from theirs. Thanks to the time that it takes to be fully furnished. Tunney feels like our houses should feel like a journey like you collected things over time.

Credits: Architectural Digest