Rock star, Lenny Kravitz, became an interior designer and transformed a house in Beverly Hills into a maximalist home inspired by the seventies.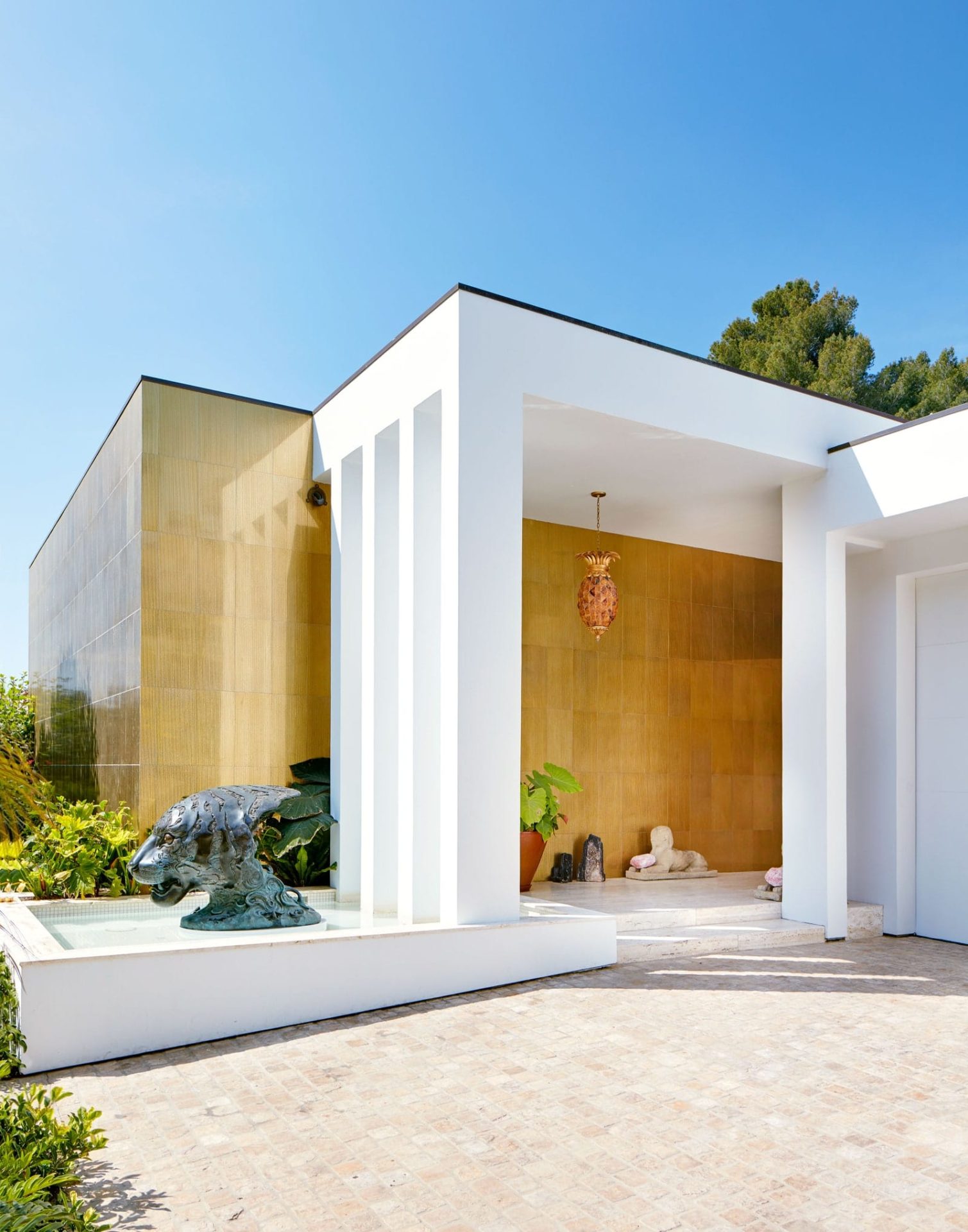 In addition to an extraordinary rock star, Lenny Kravitz became an interior designer. Williams, a luxury realtor, was looking for a designer for the home of his dreams, purchased with his wife and partner, Rayni. Therefore, the first meeting of these two guys was the beginning of a successful design partnership.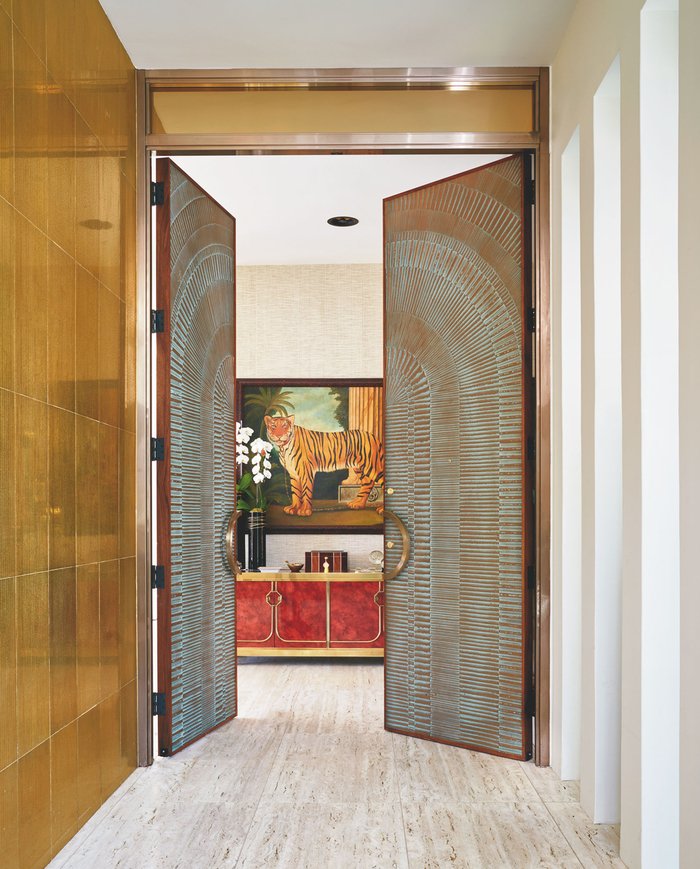 Located in the historic neighborhood of Trousdale Estates in Beverly Hills – once the home of Frank Sinatra and Elvis Presley. Also, Williams' new home was designed by iconic mid-century architect Jack Charney.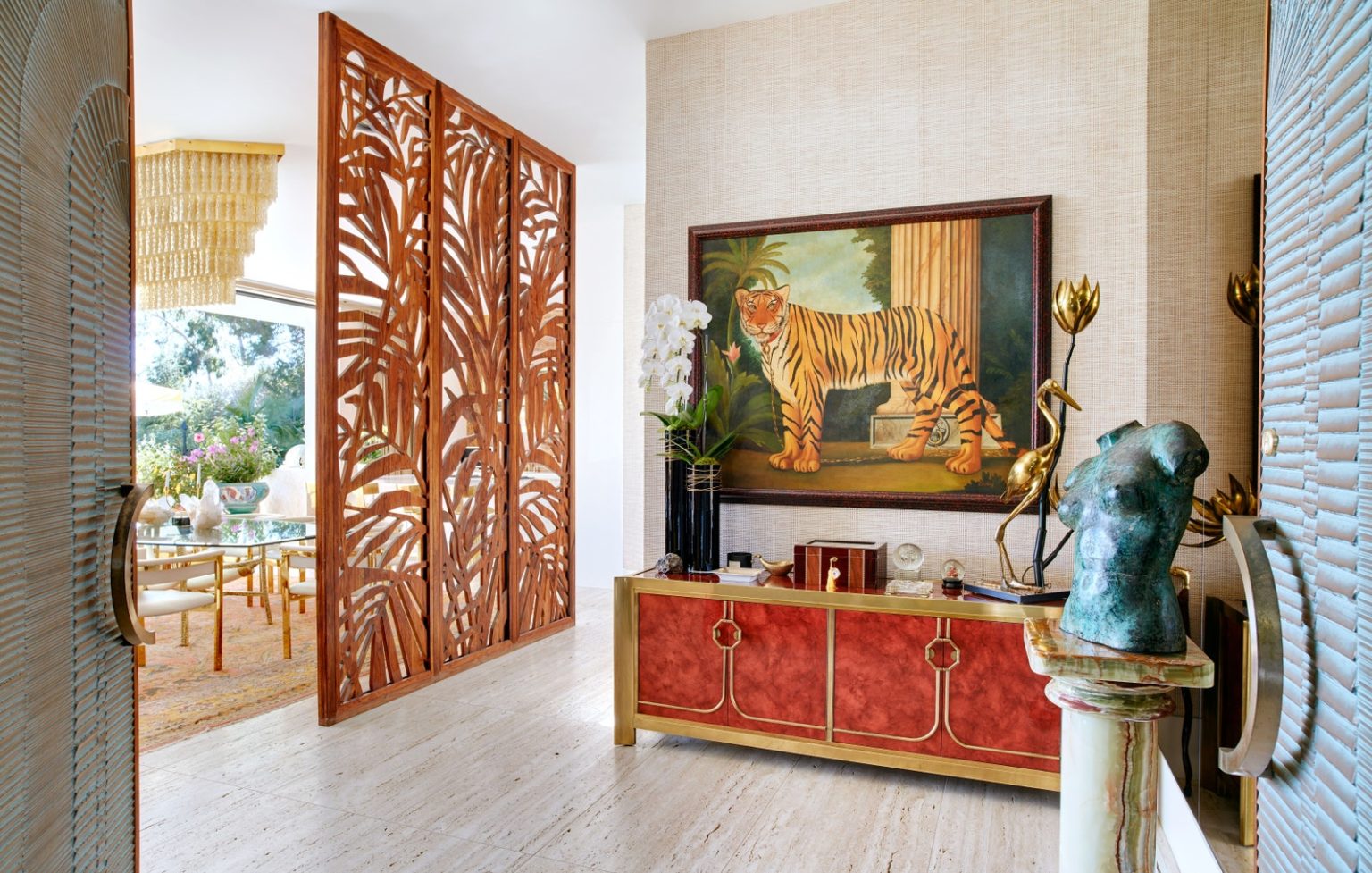 Williams' family wanted the house to be a tribute to Trousdale's heyday in the middle of the century, but with more eccentric details and no rules.
Although the family knew several renowned designers, they couldn't find the perfect fit, until one night they found the Kravitz Design website.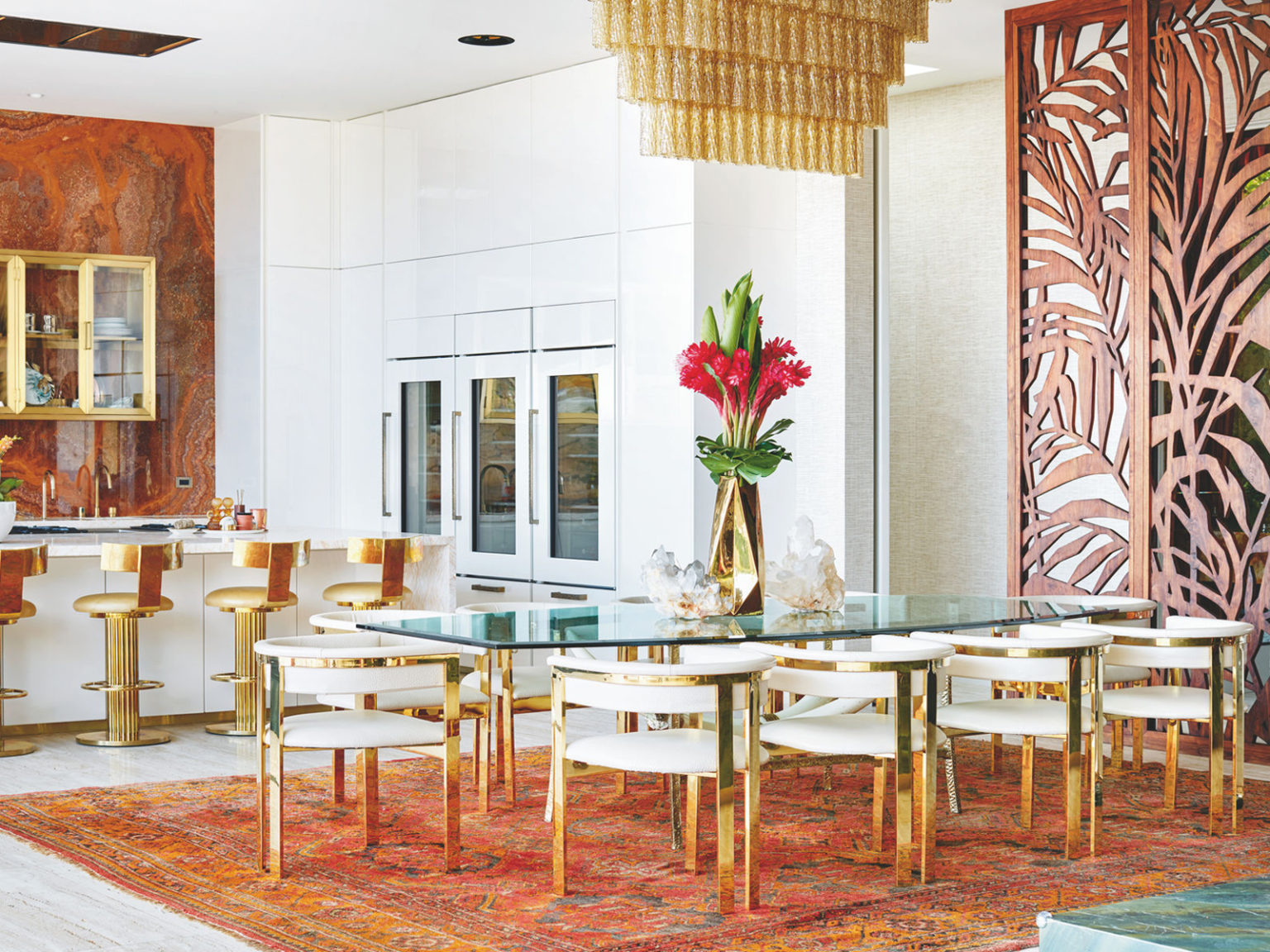 The next day, Williams spotted Kravitz on the road. Once Williams established that he was not a crazy fan, the two realized that they shared a common vision.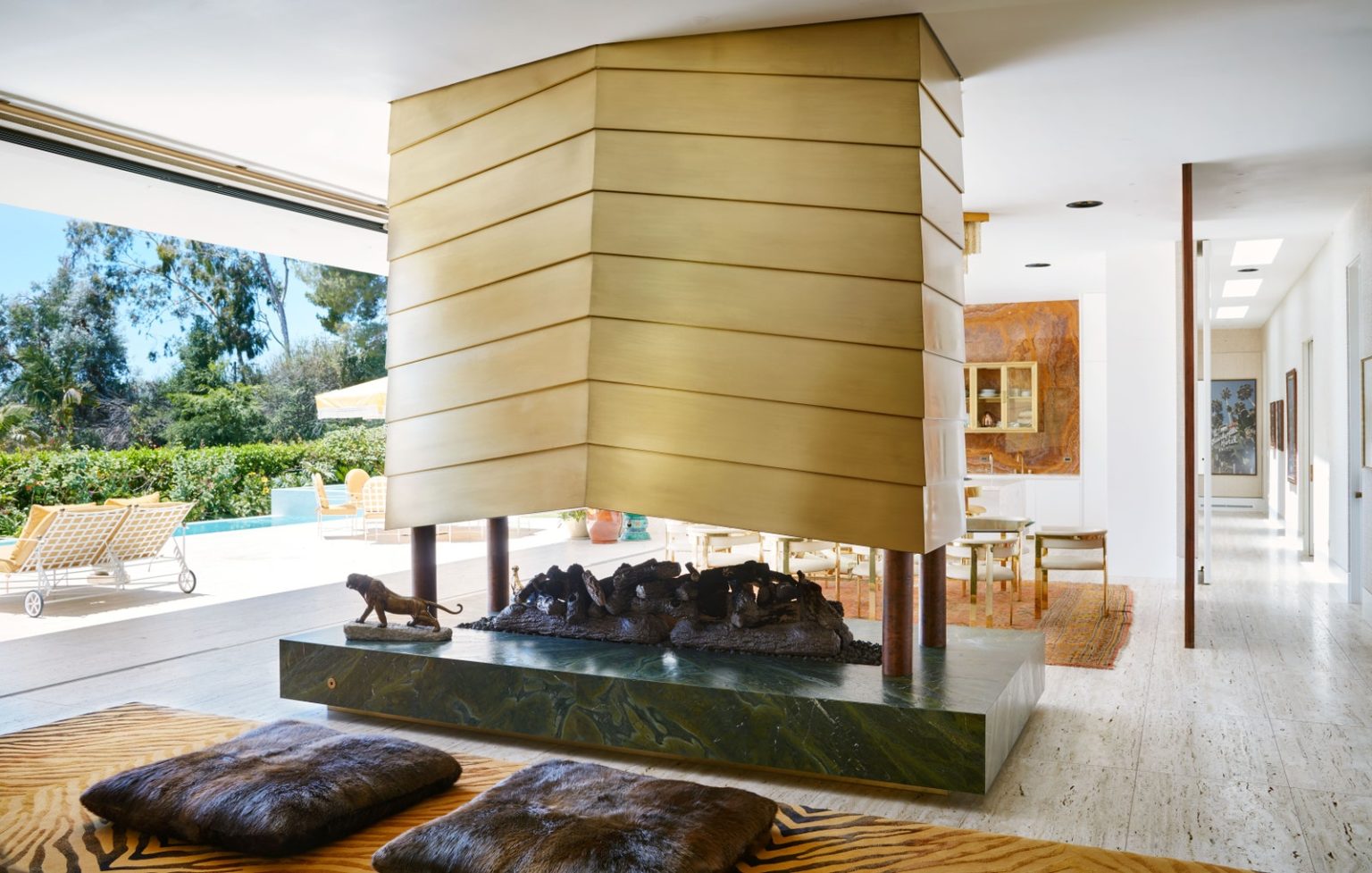 According to Kravitz, his design aesthetic can go in many different directions depending on the client's ideas and the project. Williams' concern was with how they would pay a rock star.
But Lenny reassured them and said, "I want to work with you on this, if you really want to do it and don't hold back, I'm on board".
Destroying the house after the discovery of asbestos, the couple rebuilt it following the exact architectural footprint of Charney. With only minor modifications (higher ceilings, for example) and an extension of 1,000 square feet.
Williams and Kravitz Design collaborated closely to bring their decadent vision to life, detail by meticulous detail. Against a light background of yellows, oranges, neutrals, and metallic and lush velvets coexist with graphic patterns, from tiger stripes to 1920s chinoiserie.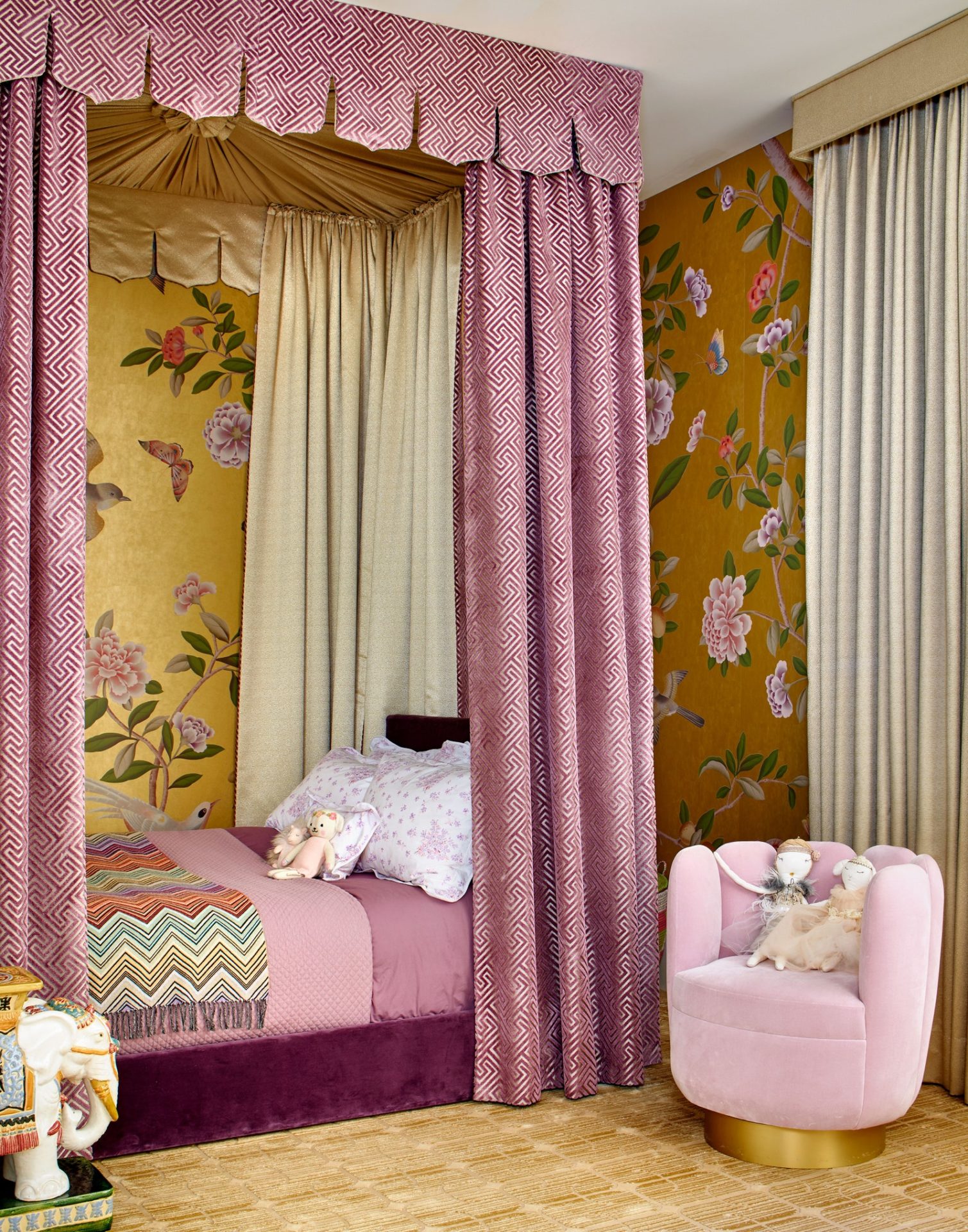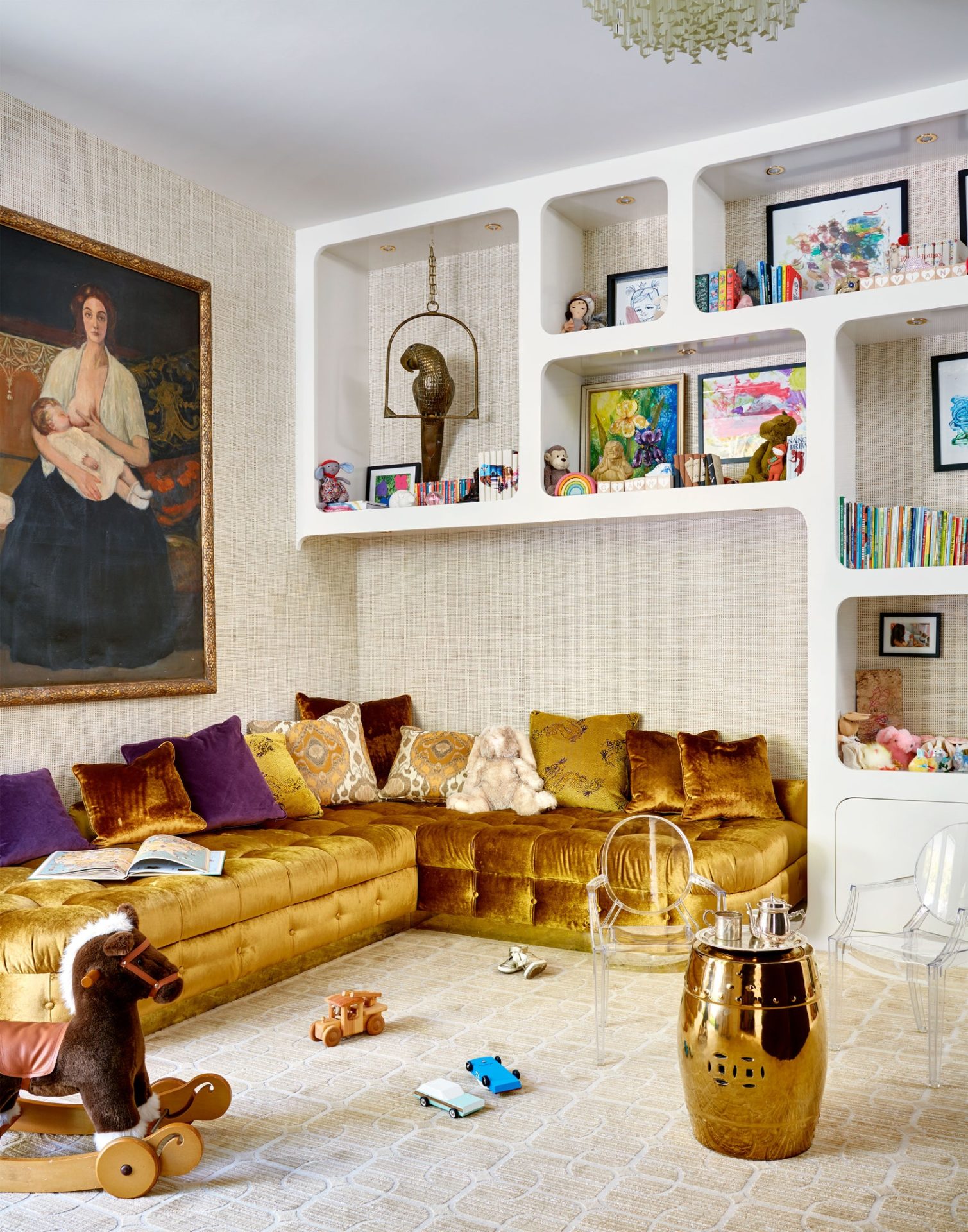 To find the perfect stone for the dramatic shower, one of Kravitz's favorite features, they scoured stone yards for two years until they found the right one.
Williams ended up taking the same perfectionist approach, in all aspects of the home, like Lenny.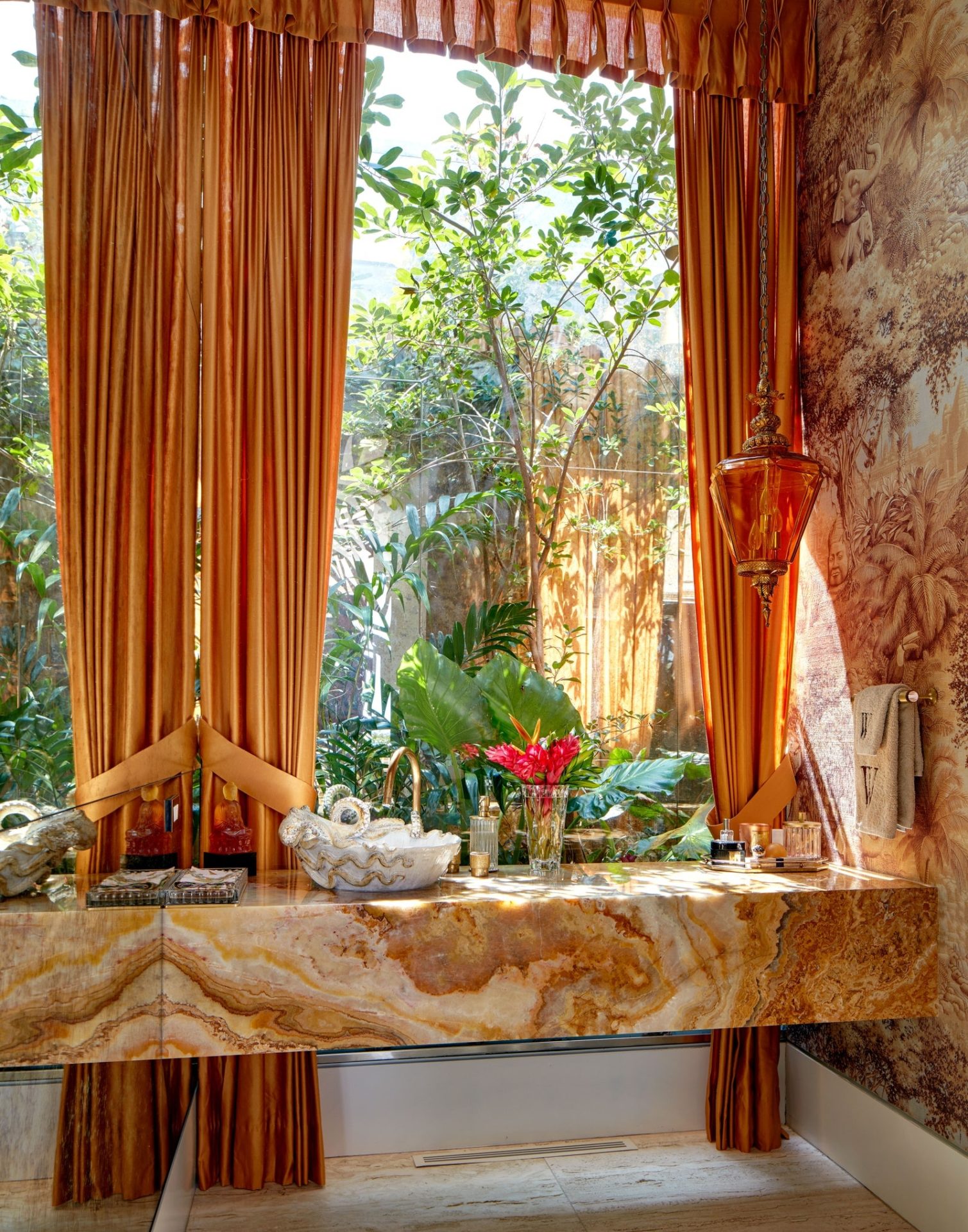 Williams and Kravitz loved layers. Always looking for the perfect new addition, be it a Chinese jade toilet bowl or a bronze tiger head.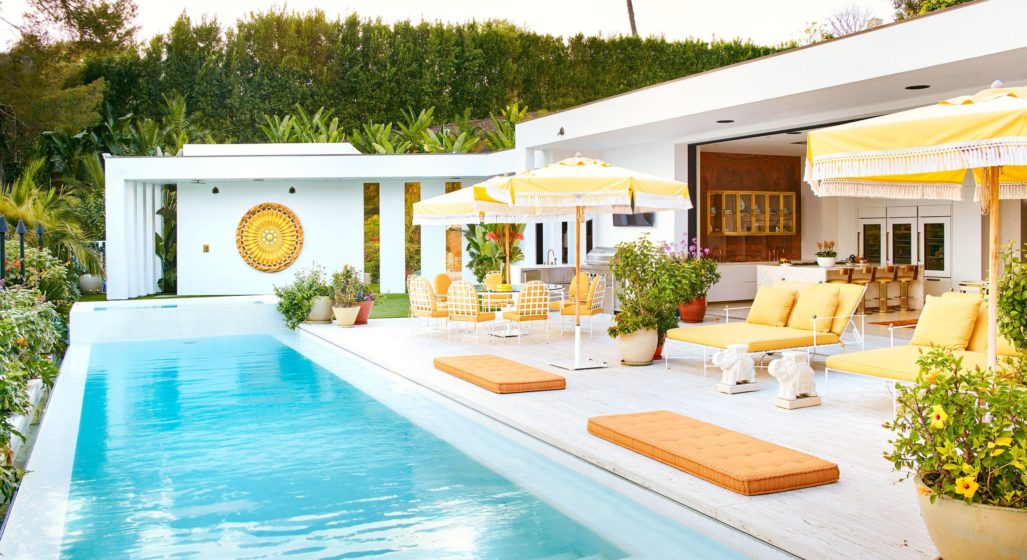 However, they have always kept the spirit of mid-century design in mind. Williams' wife Rayni stresses the fact that the house looks like a restoration due to the wonderful handpicked pieces.
We hope you liked our article. Feel free to pin all the images to your favorite Pinterest board. Meanwhile, you can also visit our Pinterest boards to get more inspiration.
Also, get more ideas for your projects and find functional, stylish, and sizable lighting and furniture choices: