Modern-minimalist interior designs remain popular, and design firms strive to make each design project distinctive and reflect the owner's personality.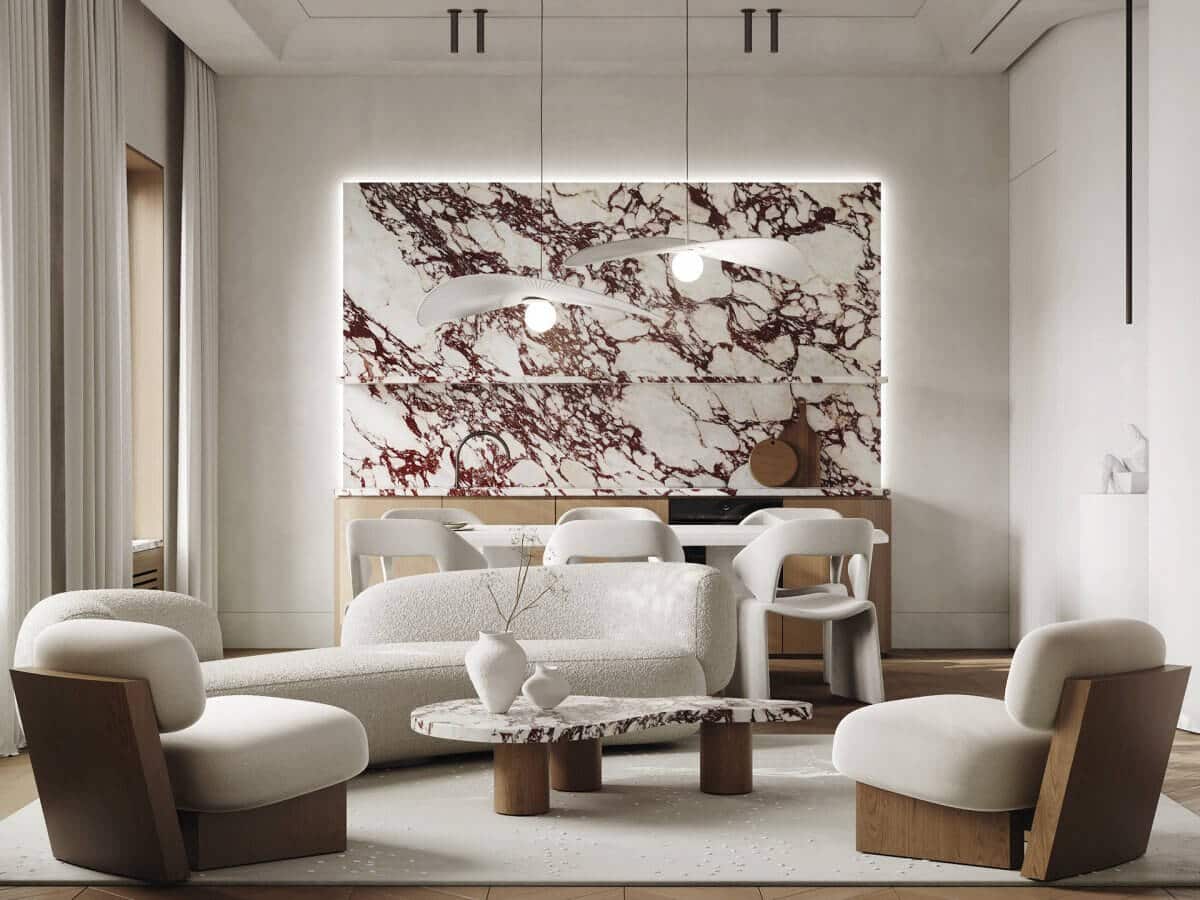 Belousova interior, a Russian design studio, specializes in designing rooms that appeal to its clients' senses. This enabled them to build one-of-a-kind and individual projects for each client.
The studio seeks to design rooms that are visually pleasing and useful. Essentially rooms that mirror the characteristics of the individuals who live in them.
This particular modern minimalist is an excellent portrayal of visual aesthetics and the experiences that interact with the house. This modern minimalist secluded property in Moscow, Russia, is a reflection of its owner's personality.
The studio addressed this minimalist interior design with plain hues, but fun use of rich texture and distinctive, one-of-a-kind furniture types that dramatically complement this little, simple room.
The neutrals are prominent throughout the apartment. The 66 square meter house is finished in whites, greys, and browns. The red marble that adds a splash of color to the area is a standout accent. Every single detail added has its own presence that complements the red marble in the living room.
The texture is present also in every piece of furniture in the living room, bedroom, entrance, kitchen, and even bathroom. There is also a lighting game that enhances the entire apartment.
This modern apartment lacks crisp lines and hard shapes in favor of warmer round, wavier shapes found in the furniture, details, and even the walls.
This modern minimalist residence exudes indescribable tranquility. Its modern and minimalist interior design captivates the eye. This apartment is not for everyone, but those with minimalist and modern tastes might will like living here.

Credits: Artemest