Unconventional Ceramic Works, by Peter Voulkos, Chris Gustin, and Babs Haenen. Find out more about these ceramic artists and their pieces of art.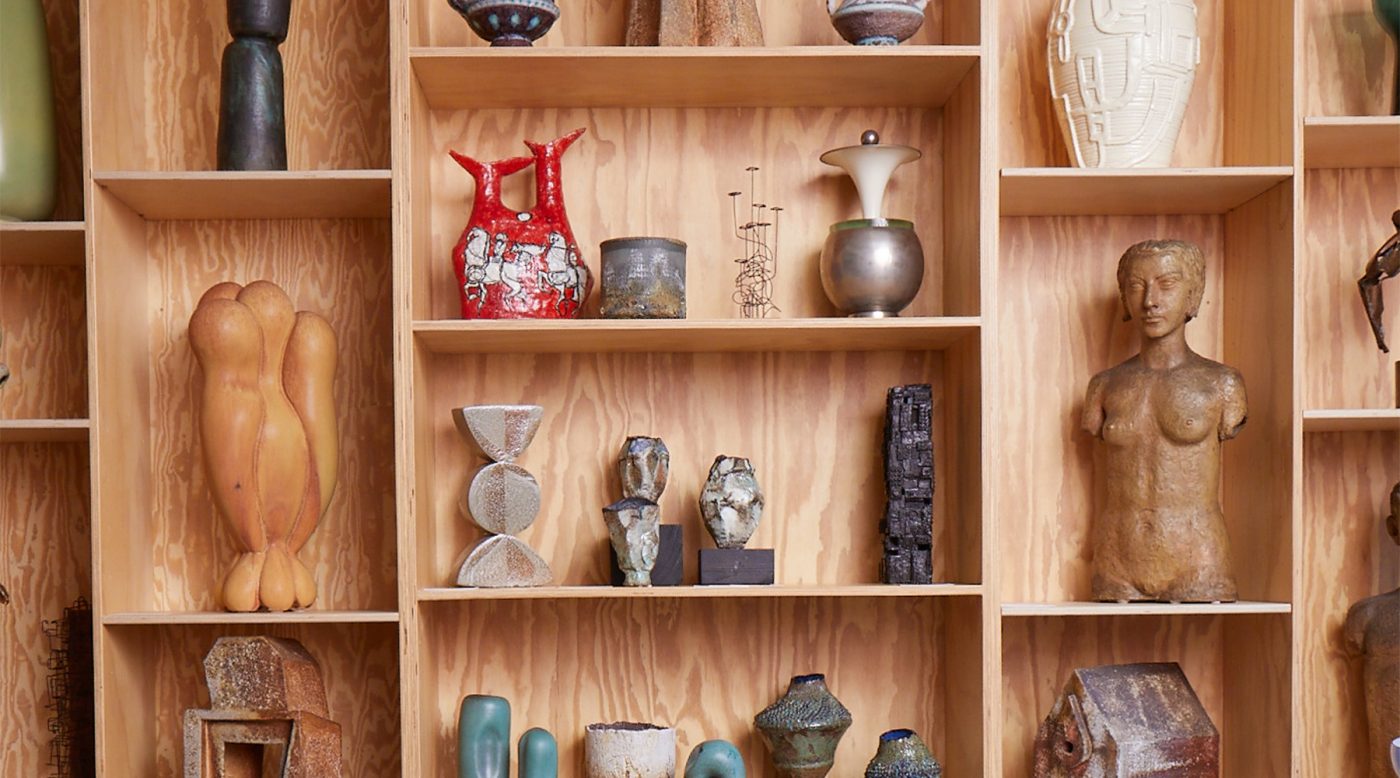 From Chinese jars to mid-century Scandinavian ceramics, most specifically by Axel Salto, have become part of our life. There are several names around this new world, such as Peter Voulkos, Robert Arneson, Syd Carpenter, or Kathy Butterly.
AXEL SALTO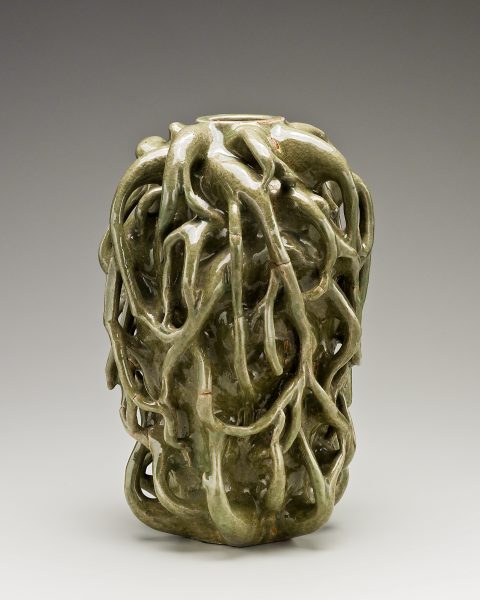 "Shapes from Out of Nowhere", by Axel Salto at New York's Metropolitan Museum of Art.

CHRIS GUSTIN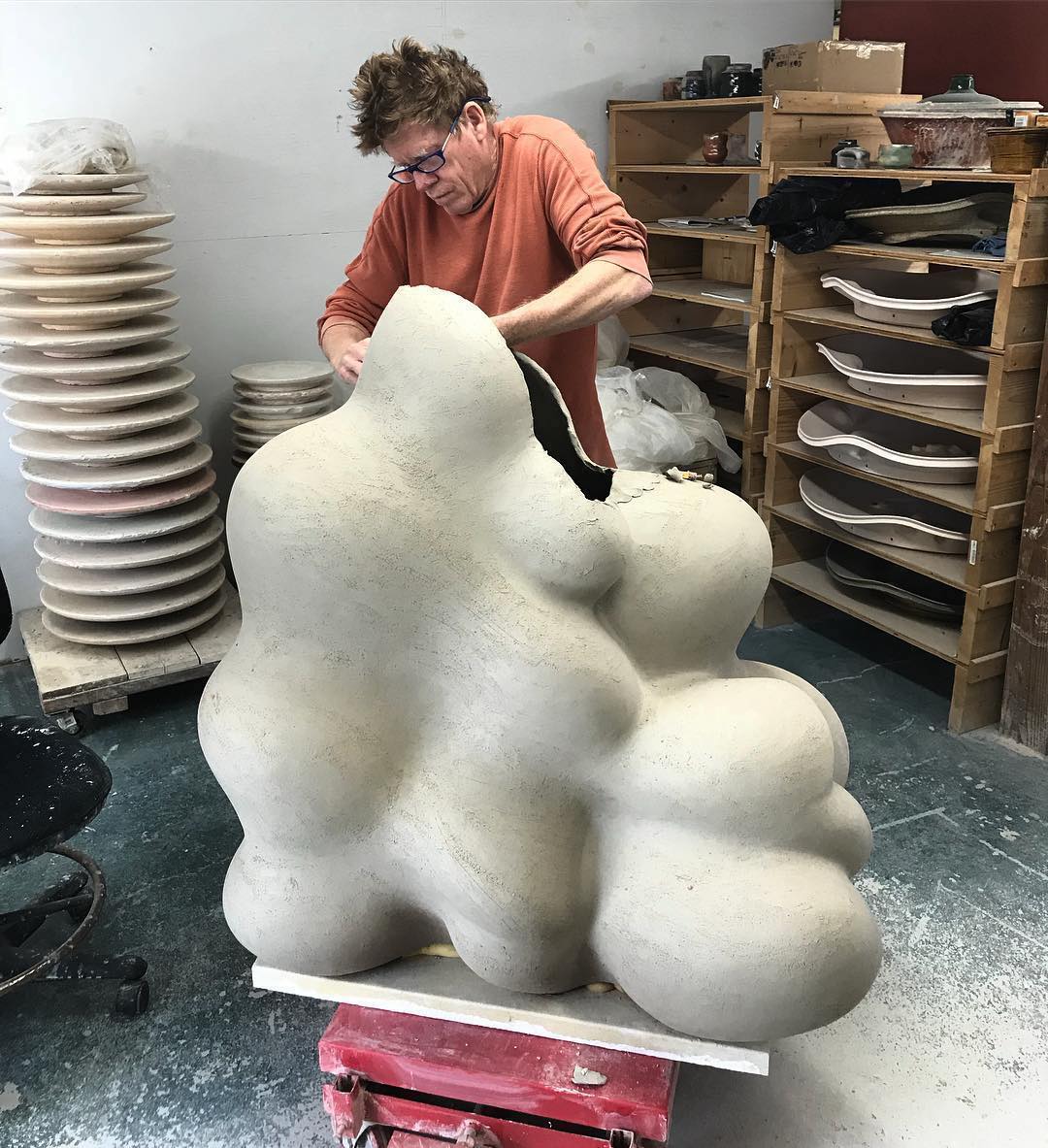 Donzella Gallery, situated in Midtown Manhattan, hosted Chris Gustin: Clouds & Vessels. Gustin is a well-known professor of ceramics who has been away from the gallery scene. In this place, he had vases, bowls, sculptures, and chargers. According to Paul Donzella and when he looked at Gustin's work "I was instantly blown away. You could see he was working at this advanced level."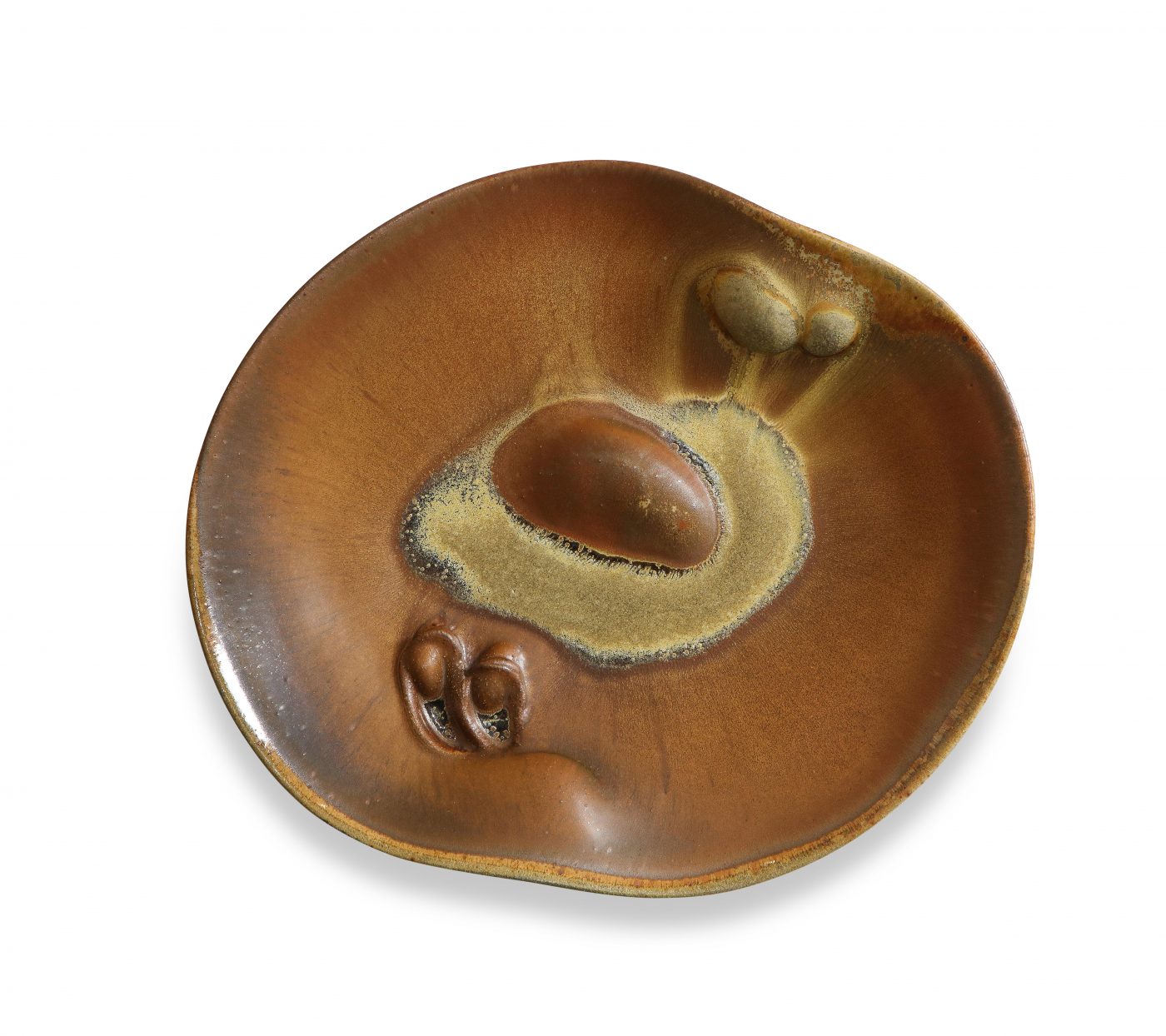 Gustin's Work: PLATTER, #1702, 2017, by Chris Gustin, offered by Donzella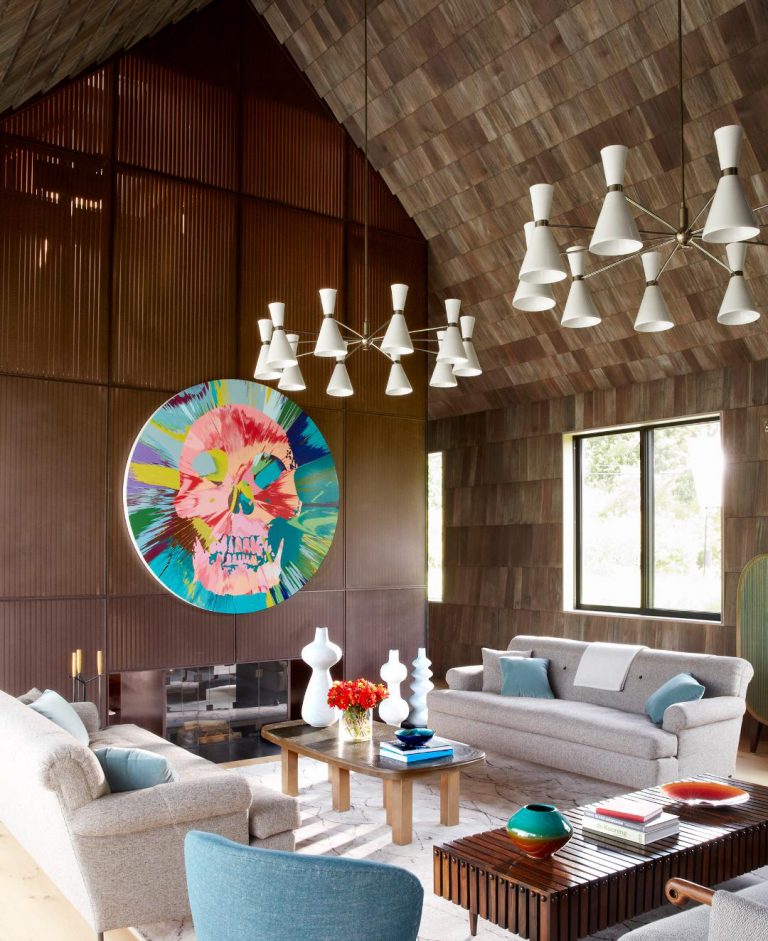 Damon Liss is an interior designer and a great fan of Gustin's work. For this Hamptons beach house, he has acquired some of the artist's sculptural platters. Liss said that "They felt unique and new, these giant plates at an incredible scale, with a spectacular depth of color. These had a glaze of blue, green, and sand, with a great natural, beachy energy to them."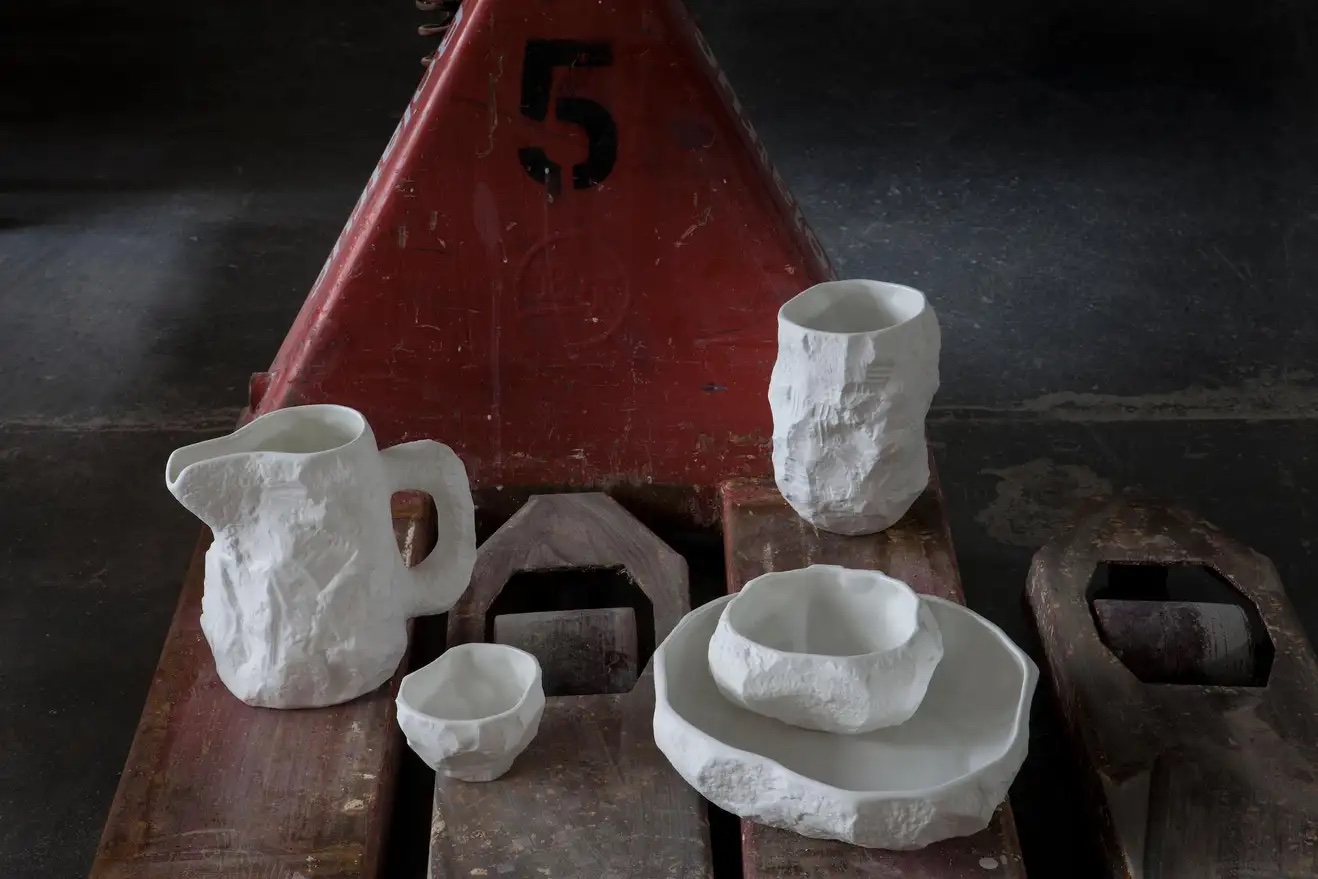 Ceramic Works by the artist Max Lamb – Set of bone China tableware
Hostler Burrows is a New York and L.A. gallery that has hosted several art exhibitions with ceramic sculptures. These days, Hostler Burrows represents more than a dozen artists. According to Juliet Burrows, "Very few artists we're working with are working on a wheel,".
DONNA GREEN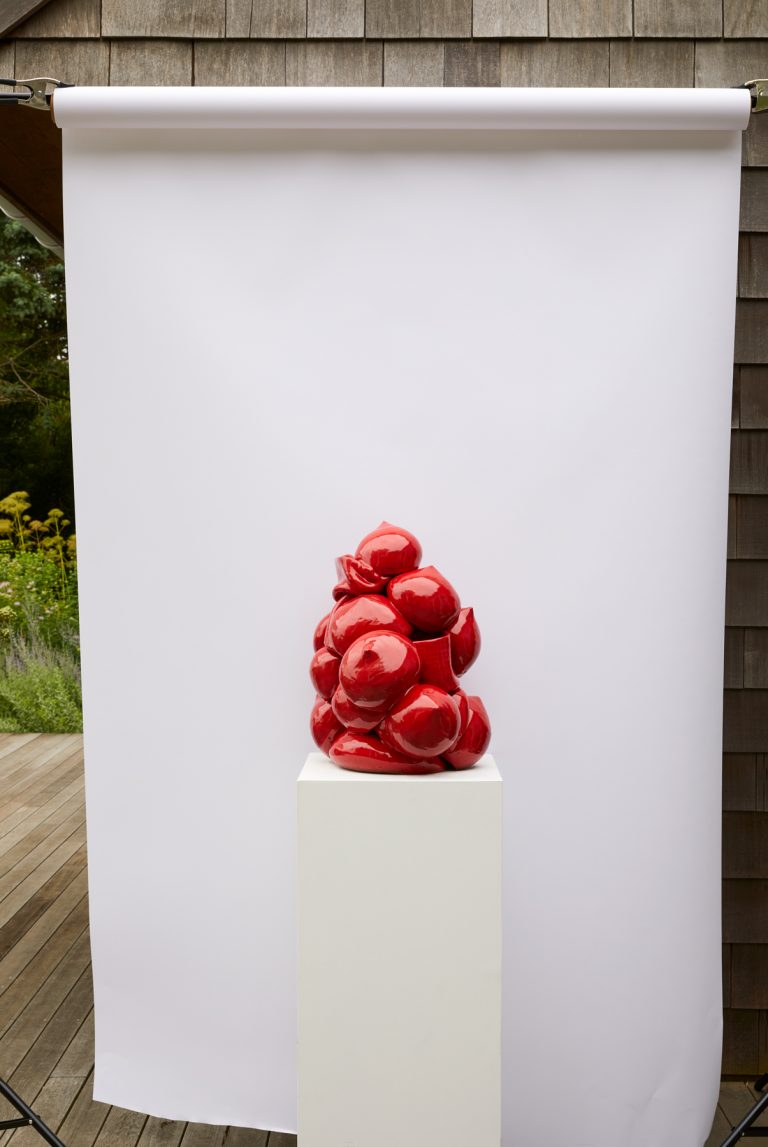 This fall season, Hostler Burrows will work with Donna Green, whose pieces test the material's limits. "She almost gets inside" her objects, the gallerist says, "poking and pressing and creating all this texture and wonderful movement."
PAMELA SUNDAY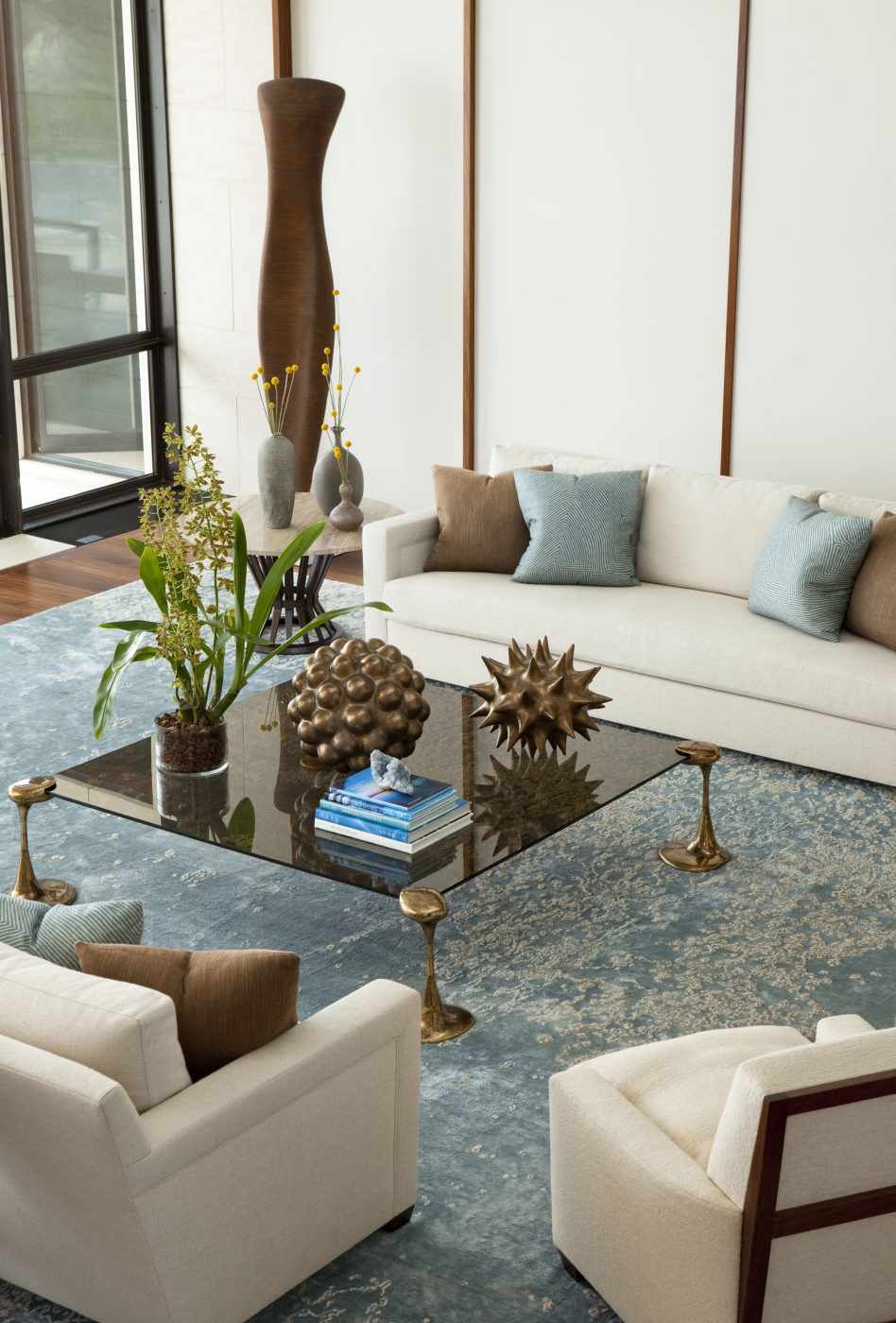 David Scott is a New York City-based interior designer that believes that ceramic works are more and more captivating for people. Because they are unique, their texture and form, but also their craftsmanship. Scott recently used the work of Pamela Sunday, such as large-scale orb-like sculptural pieces.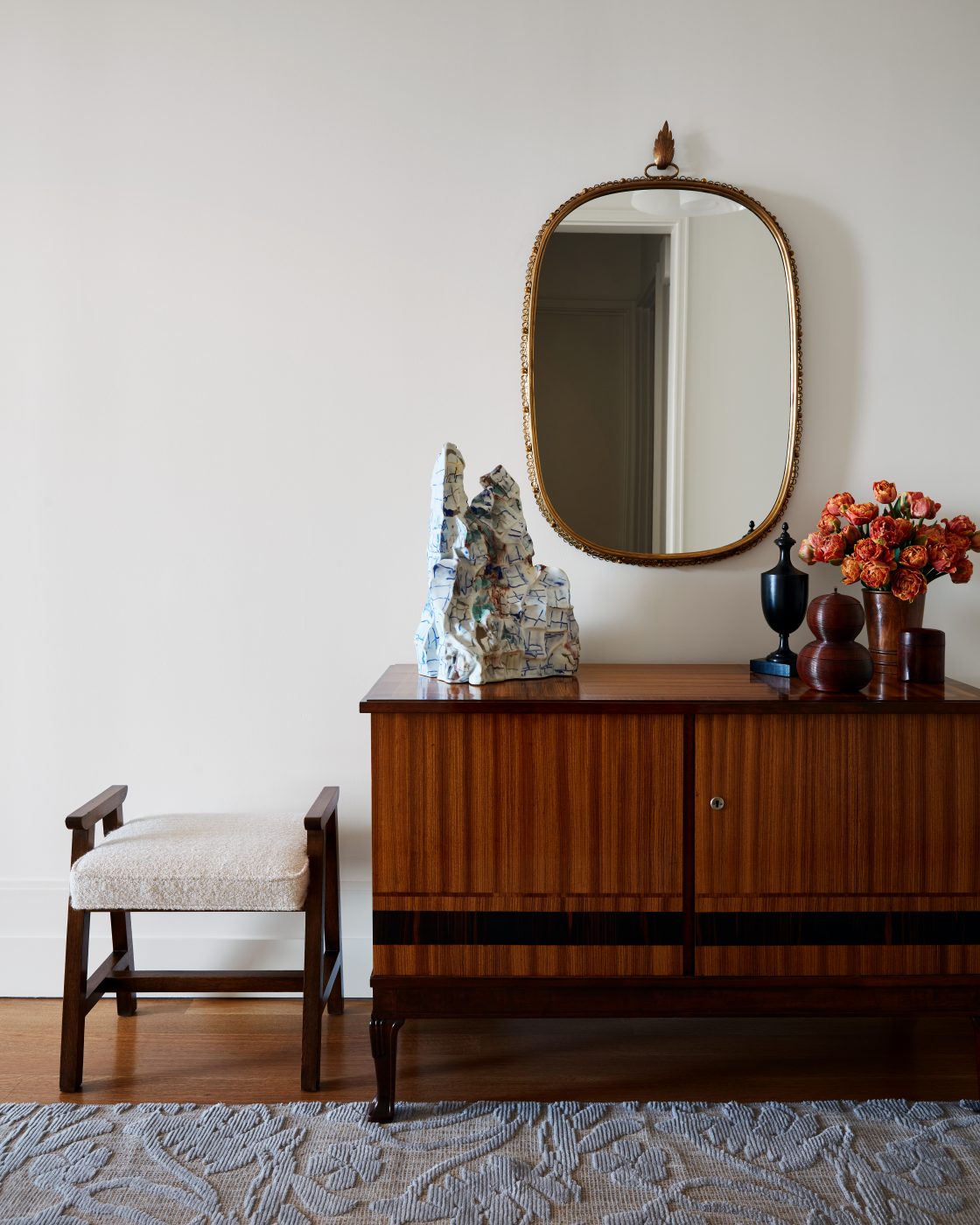 CARLOS OTERO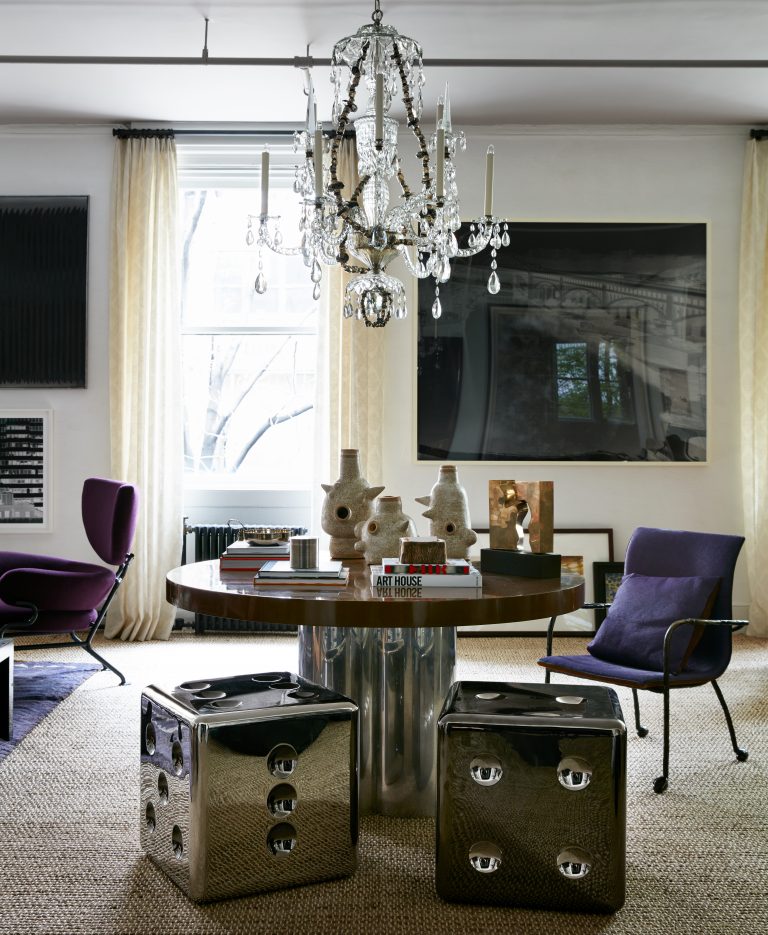 Carlos Otero's ceramics are very well placed in a room designed by Robert Stilin for the 2017 Kips Bay Decorator Show House.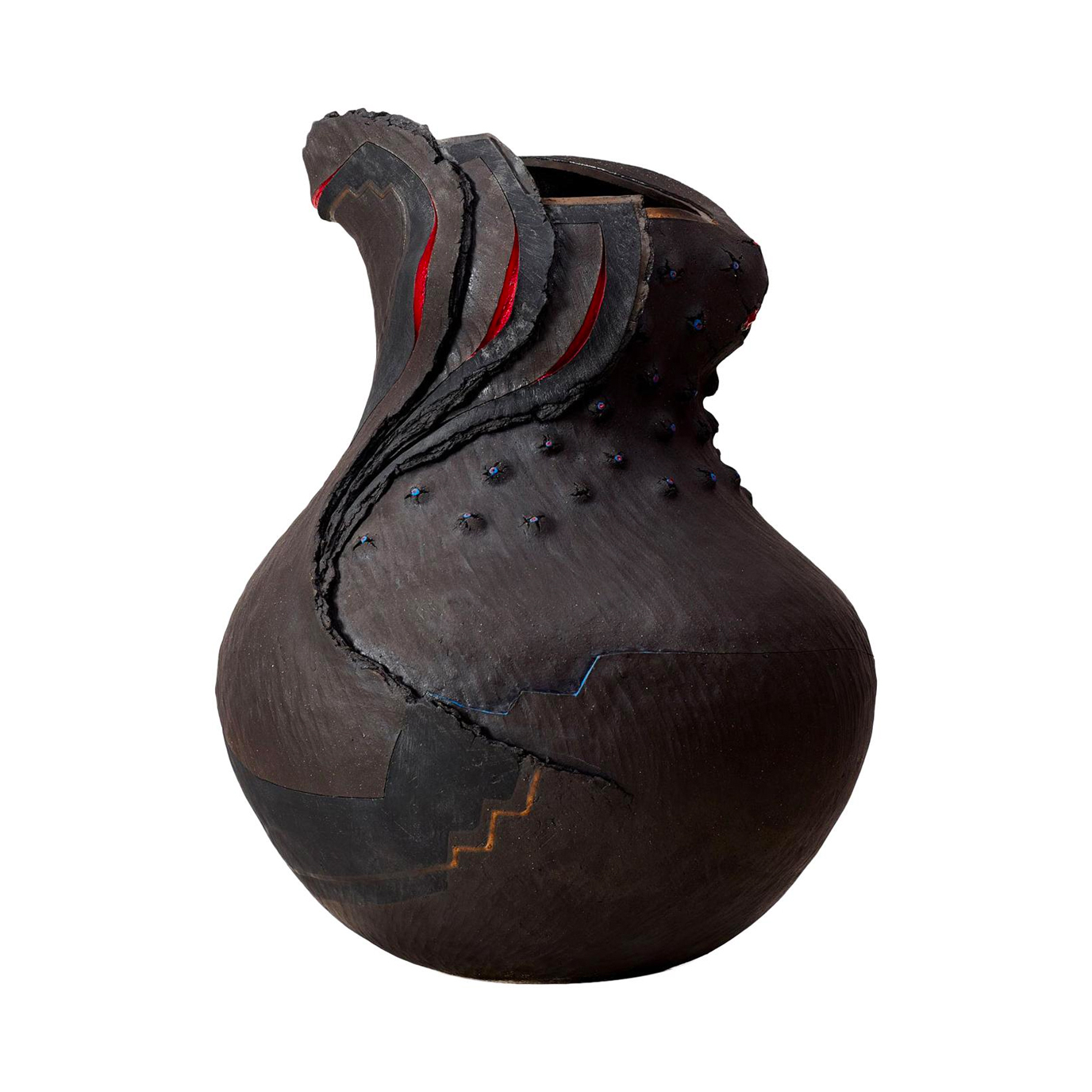 Andile Dyalvane's large-scale pieces, like NYULU, 2019, offered by Souther Guild.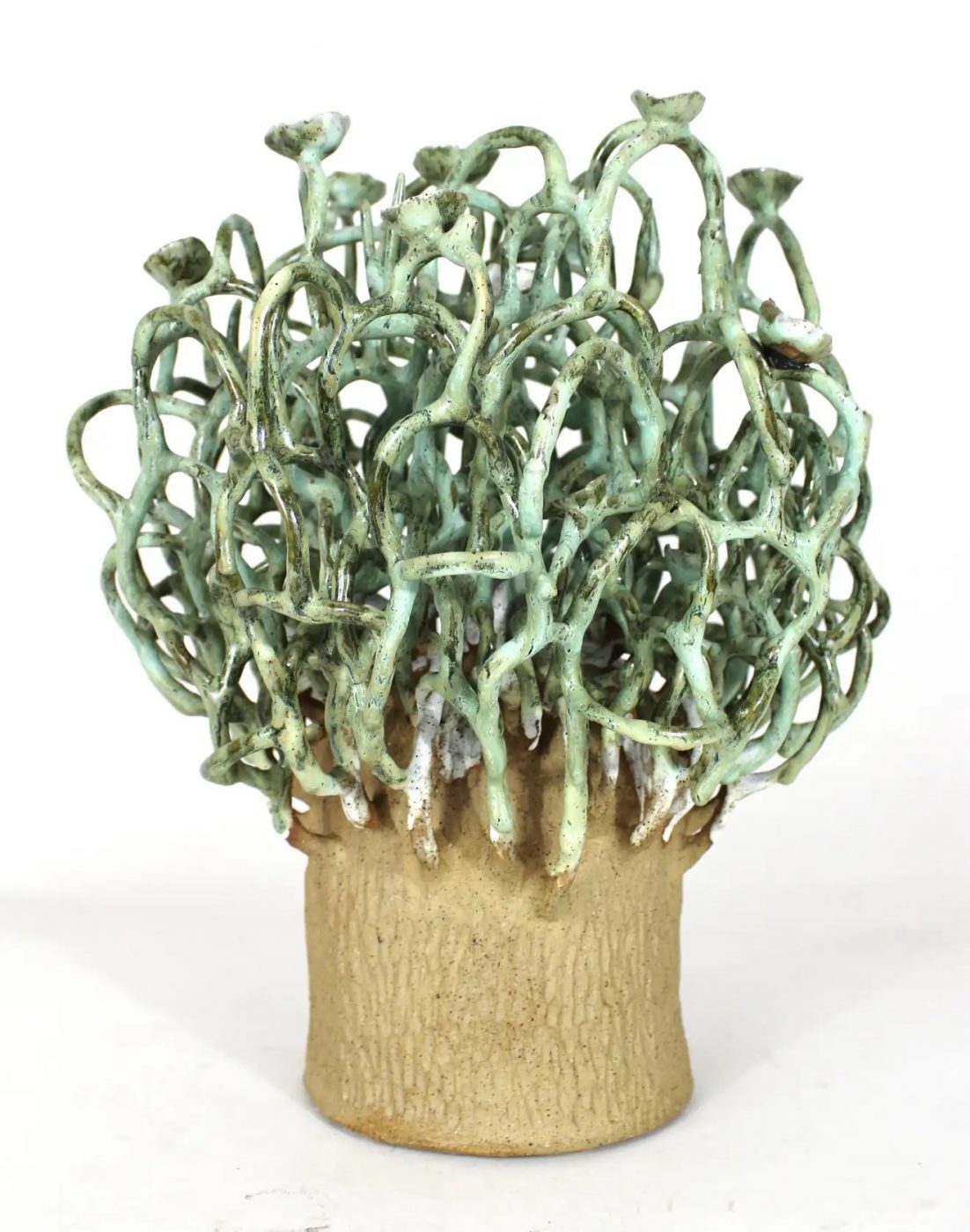 Trish Demasi makes biomorphic ceramic works, such as Veil, offered by Wexler Gallery.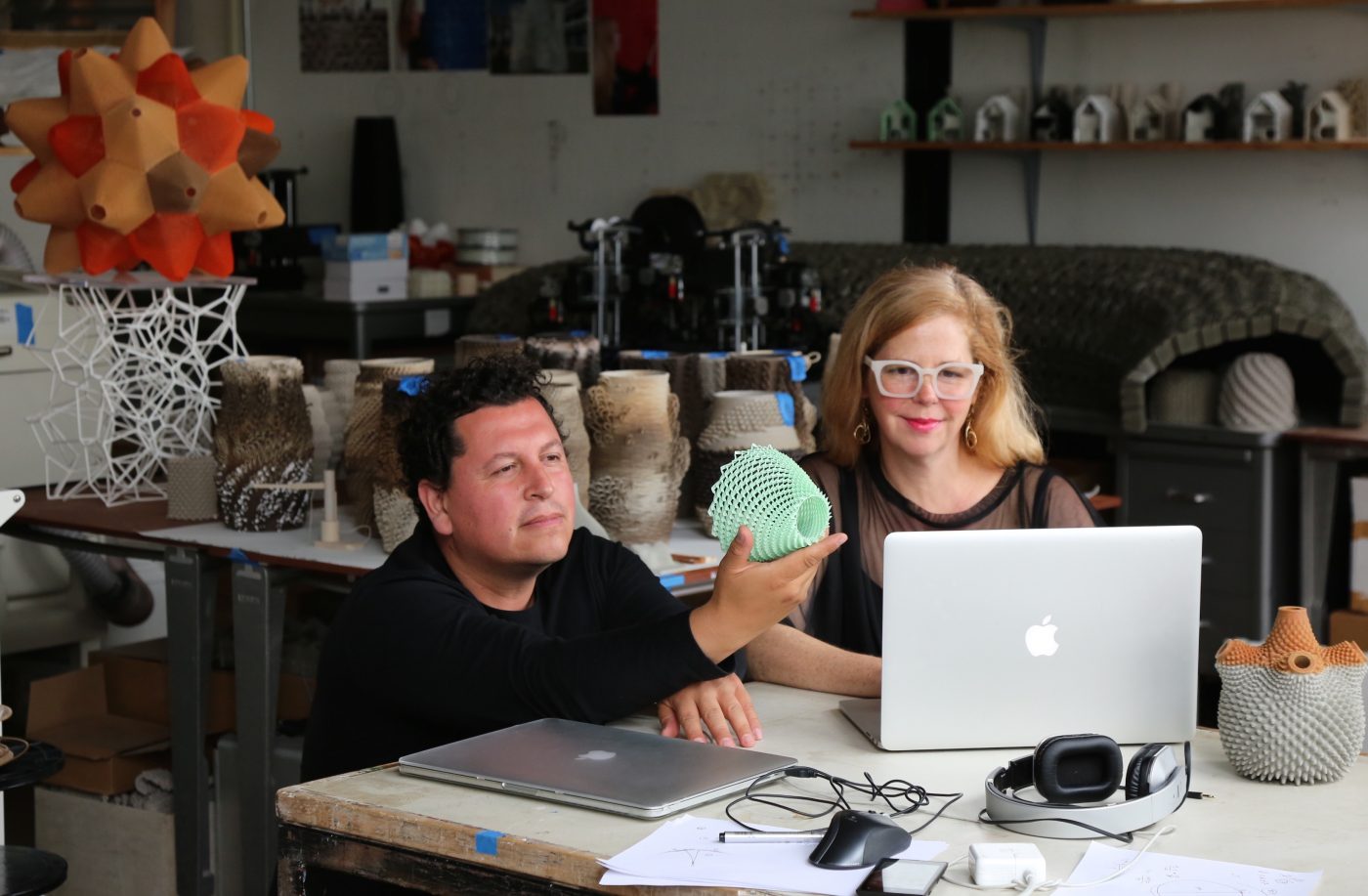 Ronald Rael and Virginia San Fratello, the architect couple who incorporate 3D printing techniques into their practice, which is a unique and transforming technique.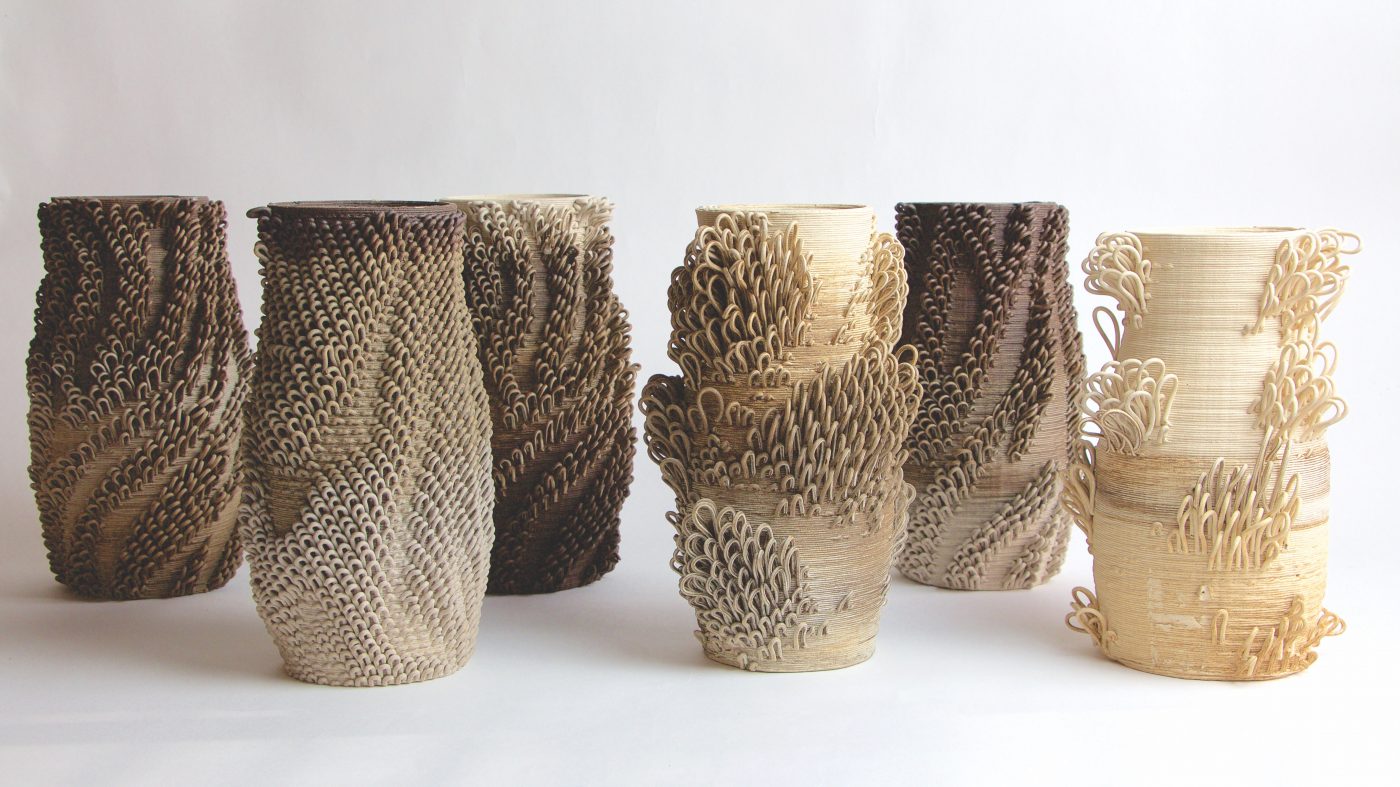 Credits to: 1st DIBS Article