What can Oscar de la Rena, chef Andrew Carmellini, and hotel powerhouse The Four Seasons have in common? The three commissioned the New York design firm Meyer Davis to build custom-made modern rustic projects. Such as stores, restaurants, and estates.
Will Meyer and Gray Davis joined forces in 1999. Since then, they have created a reputation for themselves. Thanks to their welcoming interiors, projects seem structured and relaxing at the same time. They use a variety of materials while retaining a clean, modern vibe.
For instance, in a lake house at Copake, New York, the duo used raw wood walls and jute-wrapped pipes combined with modern furnishings idealizing a modern rustic décor.
Furthermore, at the Bowery Meat Company, in Manhattan, the firm used comfortable velvet banquettes and stunning walnut-paneled walls to inflame the industrial aesthetic. These and other projects are included in the firm´s book Made to Measure, where we can see the modern rustic style that the firm stands by in its projects.
Gray and Will used a lot of natural elements while constantly keeping the rooms looking clean. They discovered that having a polished, more structured contrast with the materials helps one to appreciate the other. In addition to recognizing the natural material´s attributes better.
When it comes to the difference between decorating a private and public space, the duo expresses that they don´t differ. By not distinguishing between the two, the firm is free to concentrate on building significant environments that people can enjoy as a home or a hotel.
HOW TO CREATE A MODERN RUSTIC ROOM
They center a story on a central concept to start a modern rustic project. Then, the duo blends specific aspects with subtle references and elements to build a narrative.
As regards the material, the firm seeks an assemblage of components that correspond to the modern rustic project. They frequently use wood in their projects. Nevertheless, in the end, it is about designing a balanced room where components connect.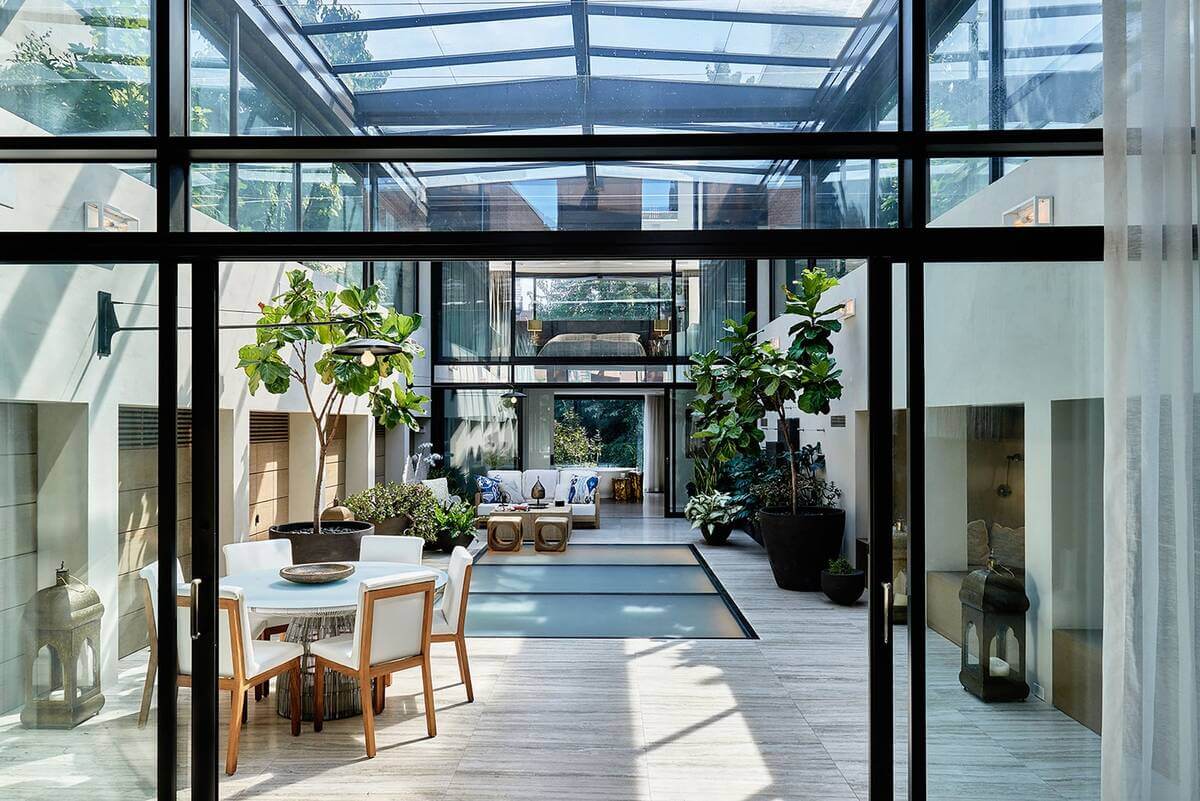 Credits: Architectural Digest