The Dining Room Decor needs a lot of thinking. We want you to feel inspired and ready for a change, so check the ideas we have prepared for you.
Contemporary Dining Room Design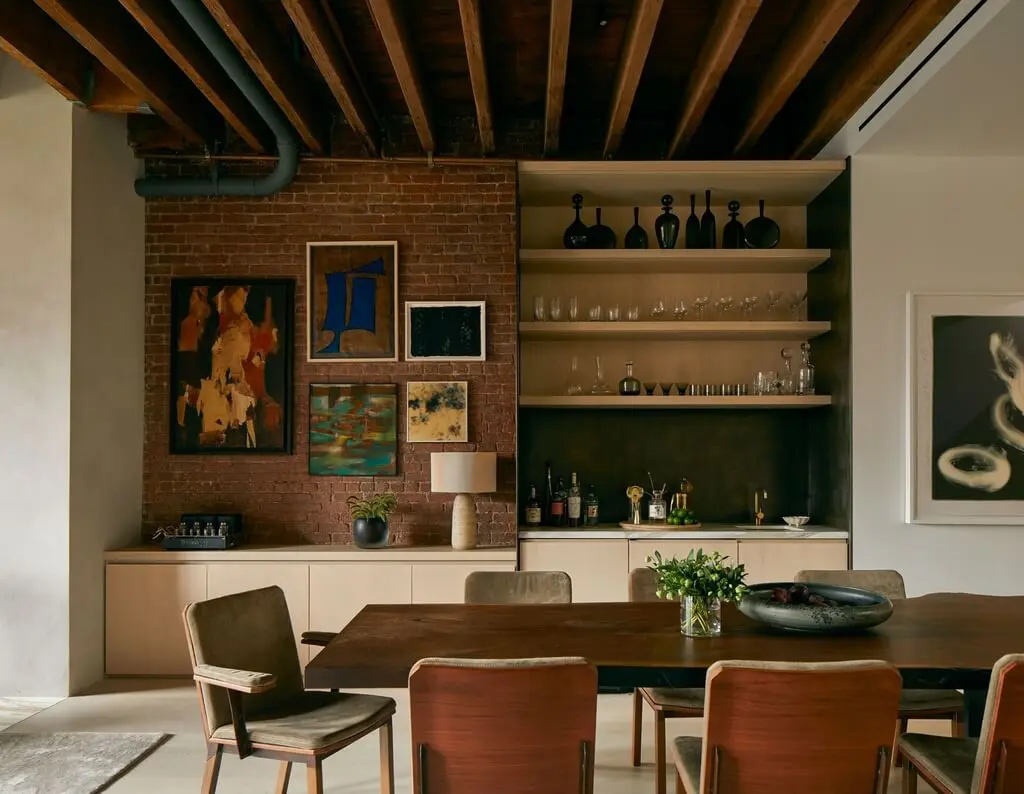 Metals, stones, and woods are the main details of this contemporary dining room. All of these characteristics are present in order to create a more welcoming and seductive atmosphere.

Color All Around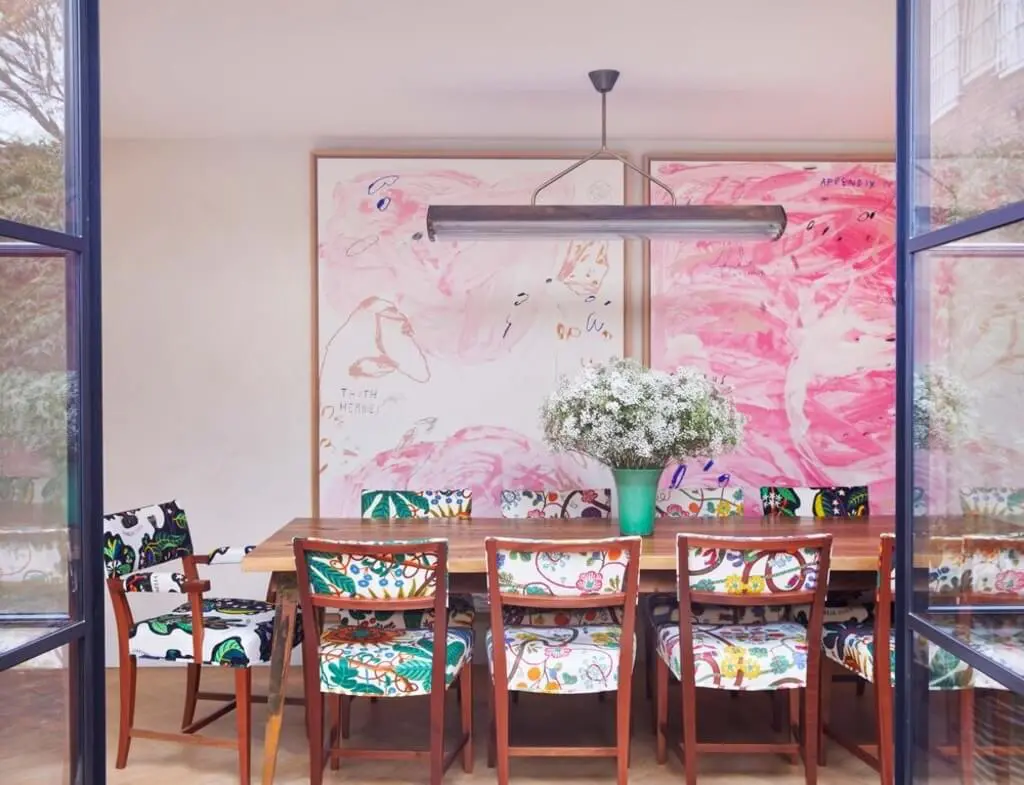 The perfect dining room with playful colors has a walnut texture, soft patterns, and a vibrant design.
Winter Garden Dining Design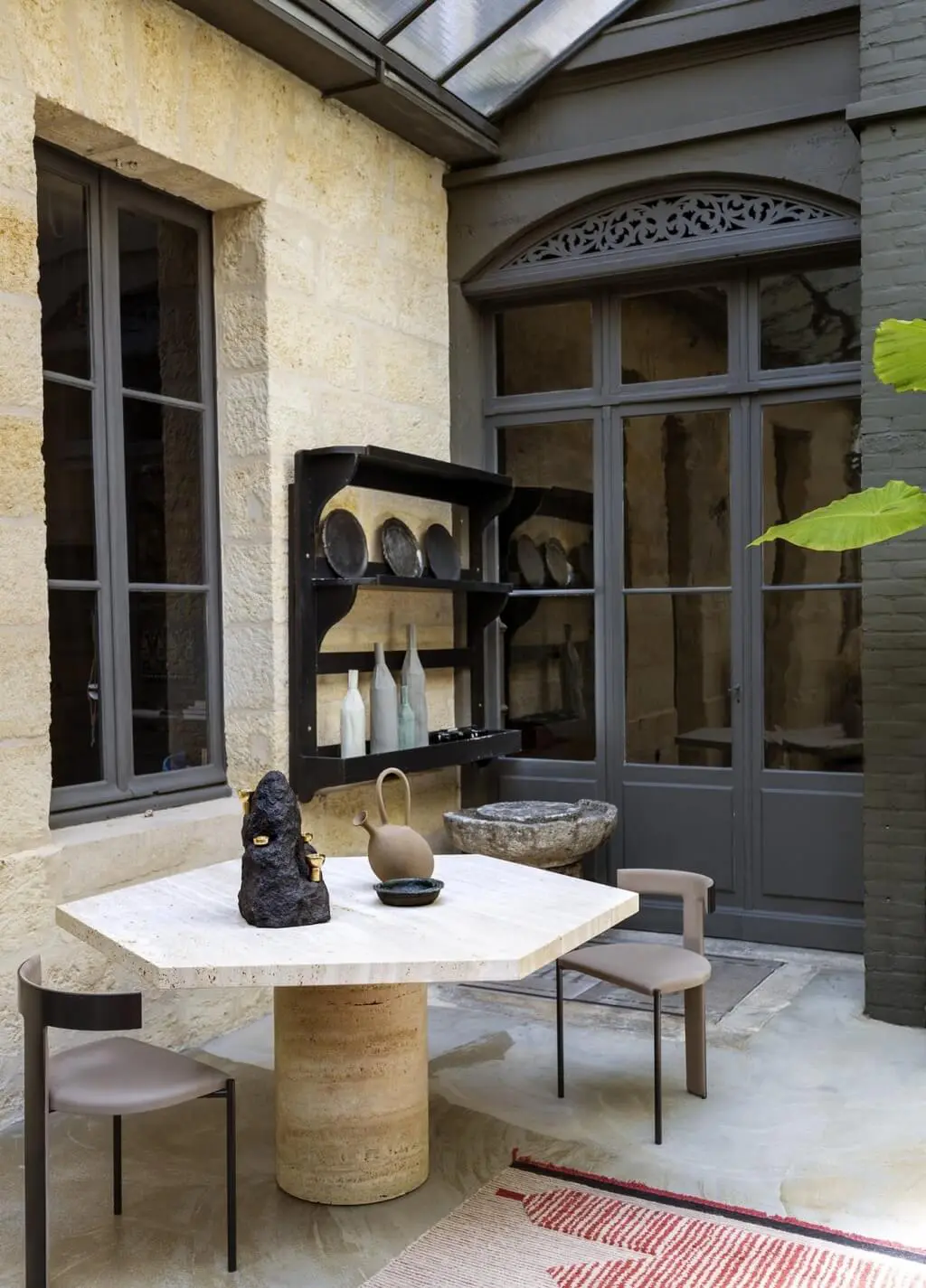 Ideal for an outdoor dinner, this dining room decor has it all. The best idea is to decorate your outdoor dining in the same way you would decorate your indoor. With unique decor pieces, for example, rugs, ceramic and sculptured furniture.
Forest Inspired Dining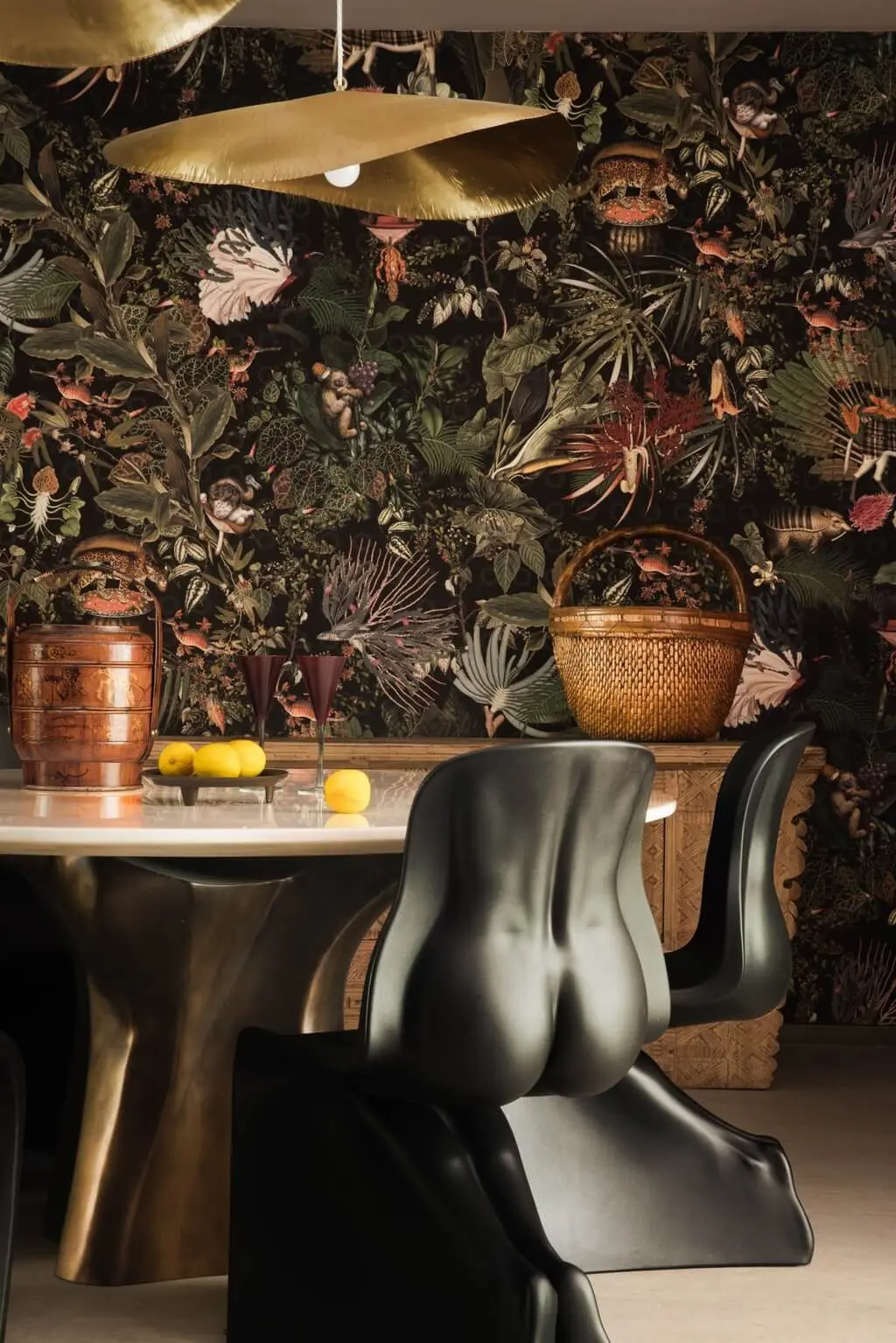 This dining room belongs to an Asian Interior Design Home, and it has a maximalist and sculptural dining decor. The forest wallpaper brings to this room a rustic vibe as well. The main focus will be the dining chairs, they are a true piece of art.
Dining with a View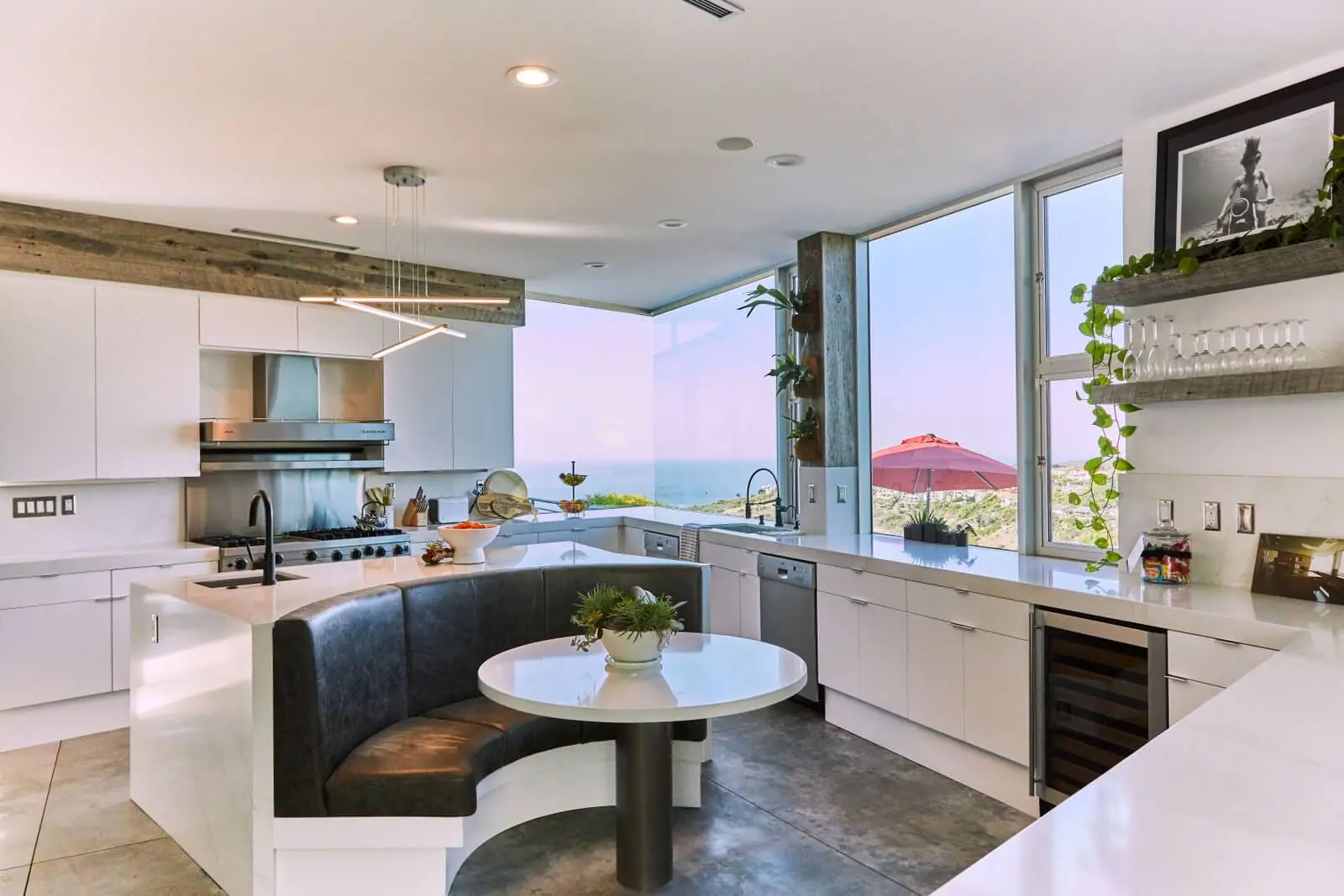 Dining Room Decor with an outstanding view, of Nyjah Houston. A simple and unique space, that is also welcoming and comfy.
Mid-Century Modern Decor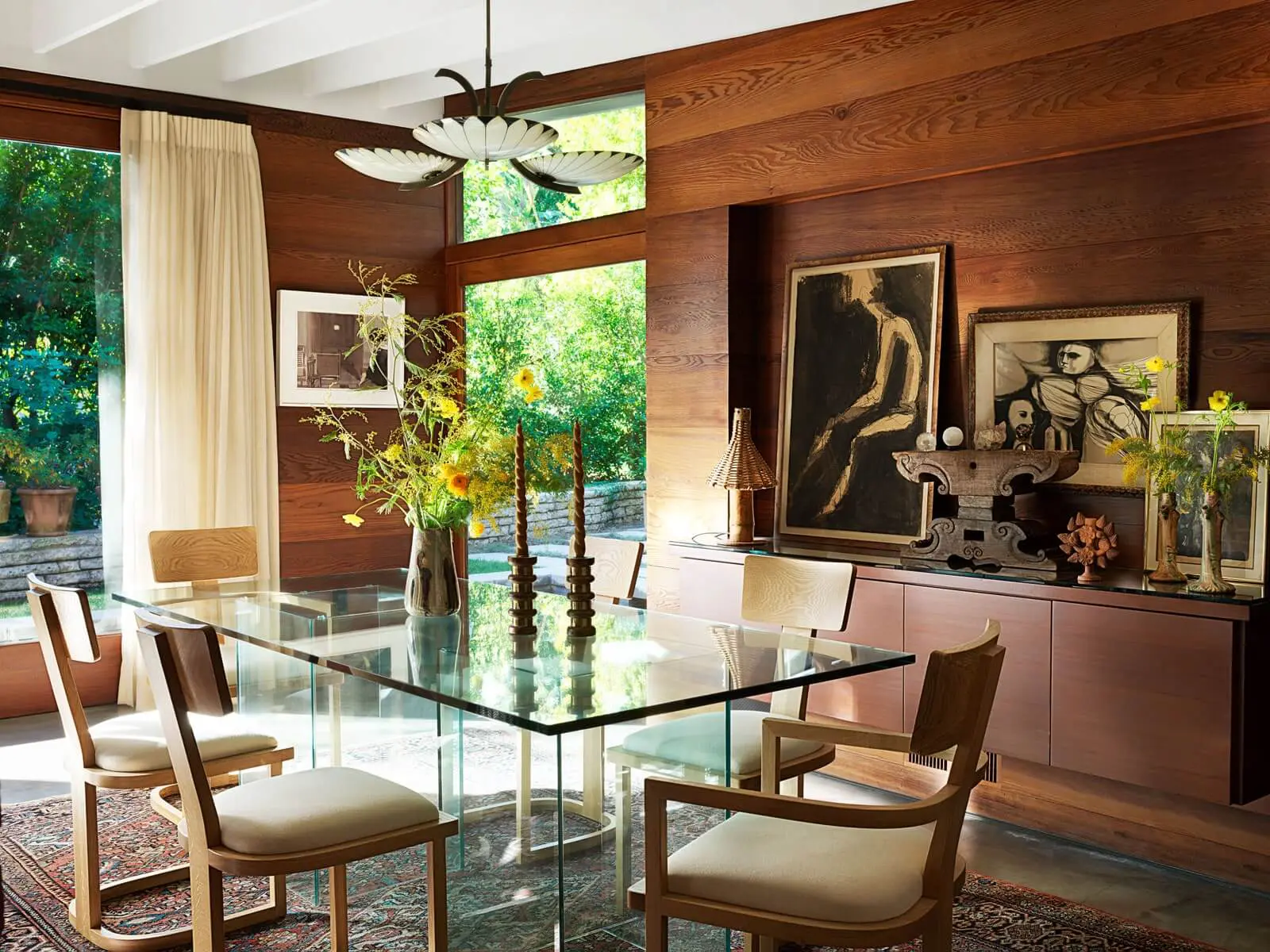 This dining room belongs to Dakota Johnson's home. This is an example of how you can brighten up a dark room, the right decor and materials make all the difference. The interior designers Emily Ward and Louisa Pierce choose a glass dining table and white ceiling paint to brighten up this space even more.
Art Decor Lovers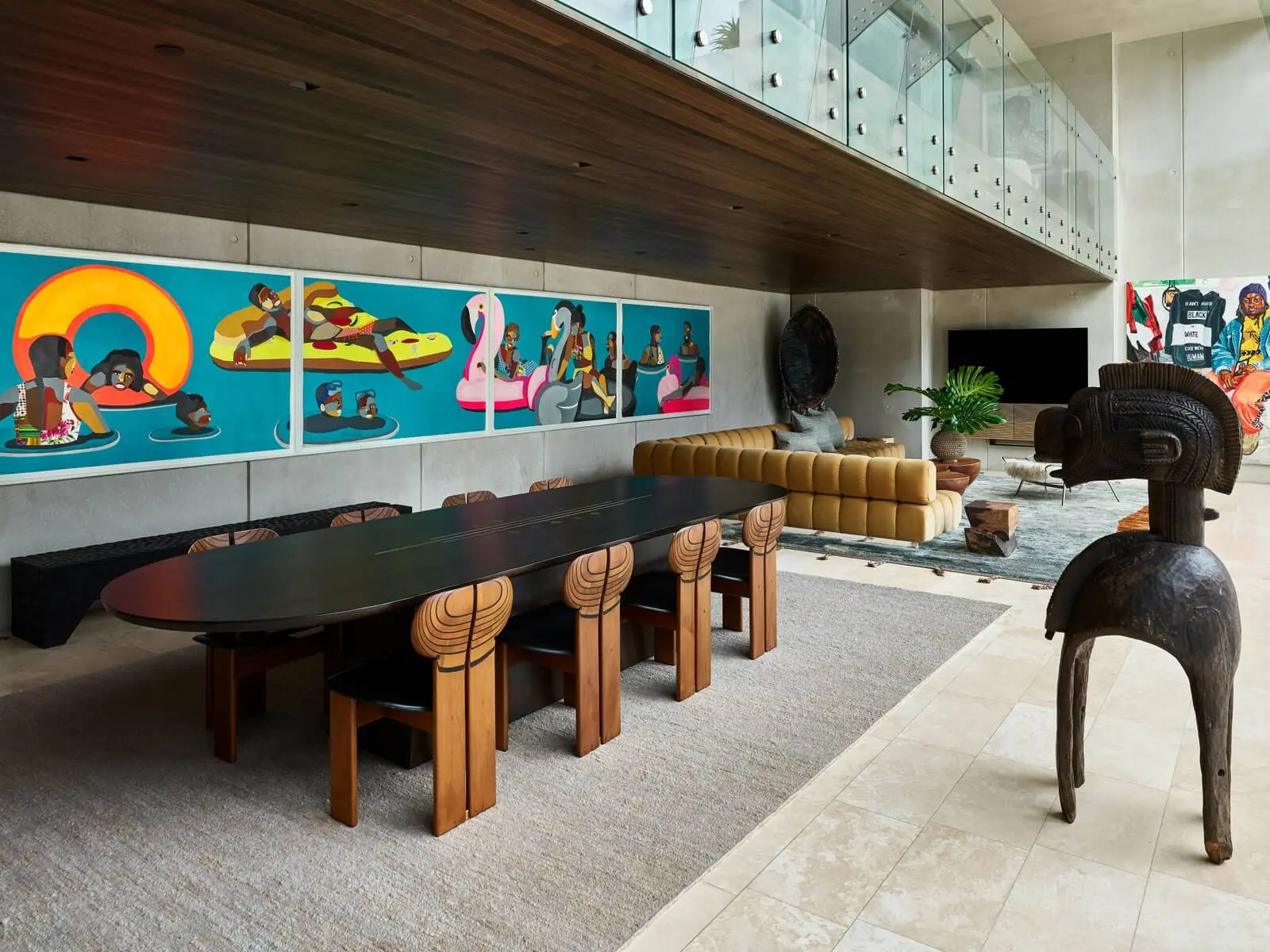 This dining room decor belongs to Alicia Keys and Swizz Beat Dreamland! The ideal room for Art Lovers and totally decorated by Kelly Behun. With an oval dining table and rustic dining chairs. All around we can see pieces of art, including one sculpture by Nick Cave.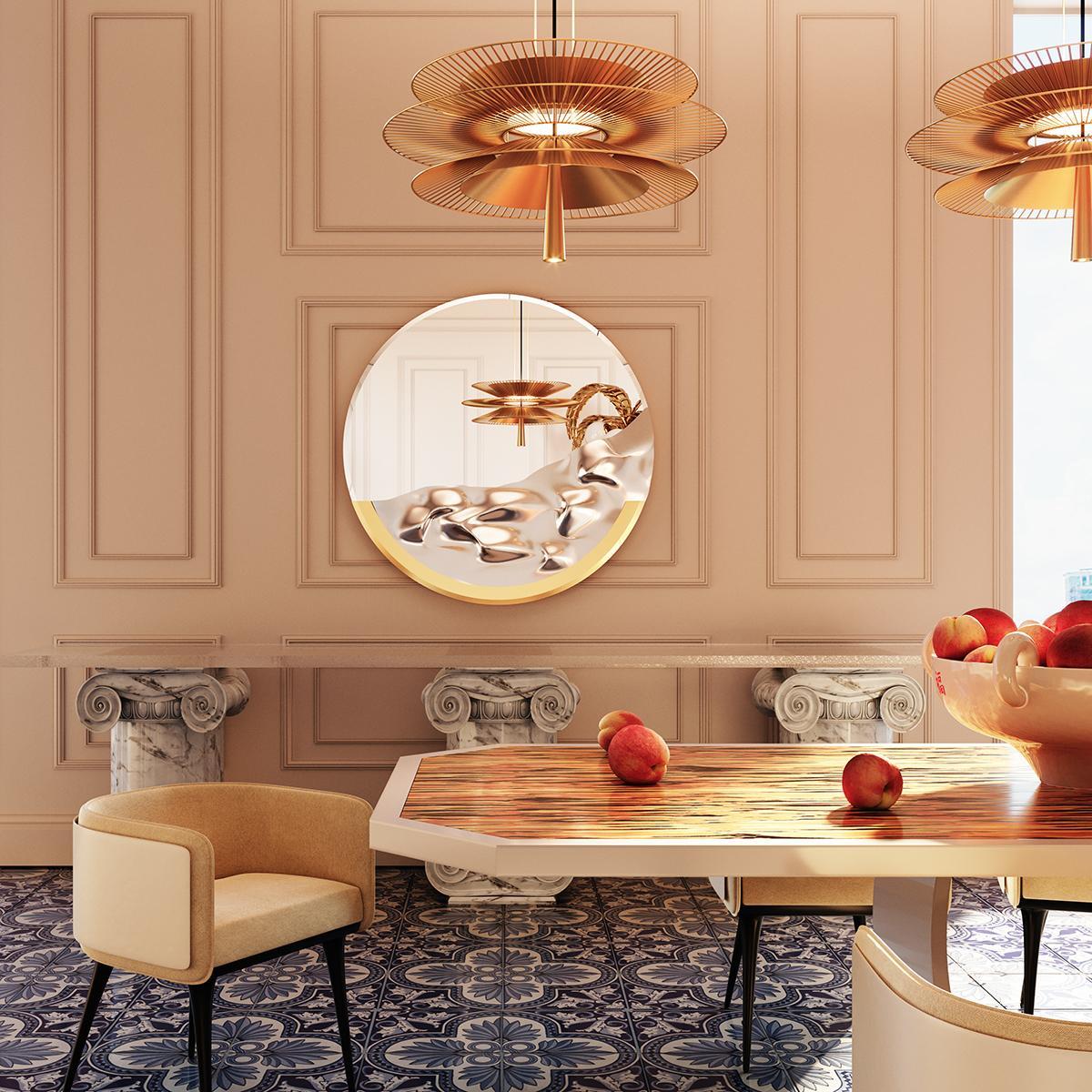 The Holiday Season is just around the corner! We hope that you feel inspired to change your dining room design, your guests will be waiting.