Dining room is one of the most desirable space at home. It is a place of joy and happiness where the family gathers and remarkable memories are collected. The Art of dining presents us with luxury dining room ideas with a prime feeling for exquisite spaces, provided by high-end materials, elegant finishes, and artistic pieces. This selection will transport your dining experience to the next level of gratification.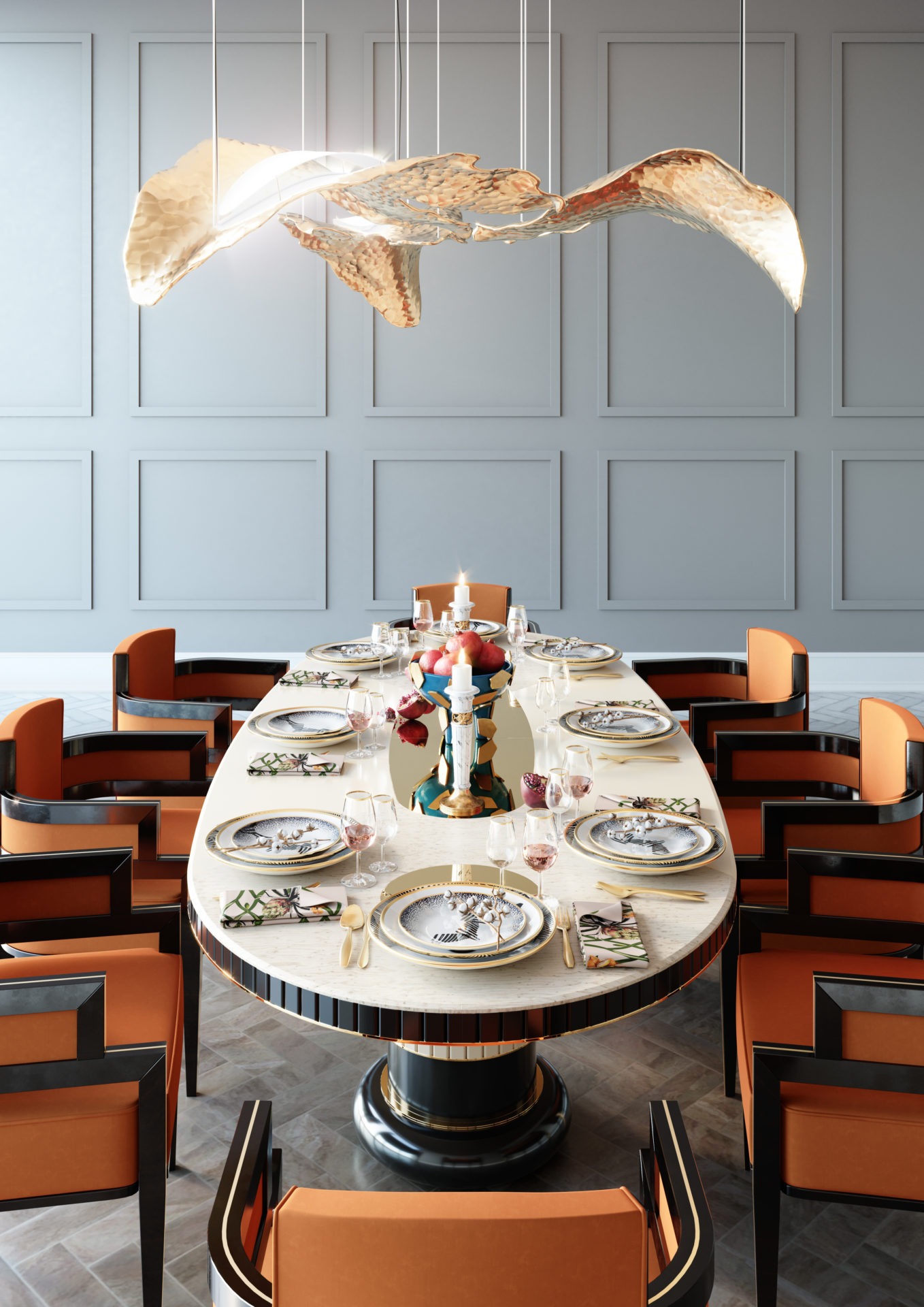 Hommes Studio and ACH Collection present to you a selection of luxury dining room products that bring your dining experience into the next level. Apart from the remarkable furniture pieces, in this collection you can also find refined tabletop pieces with a decorative and functional purpose.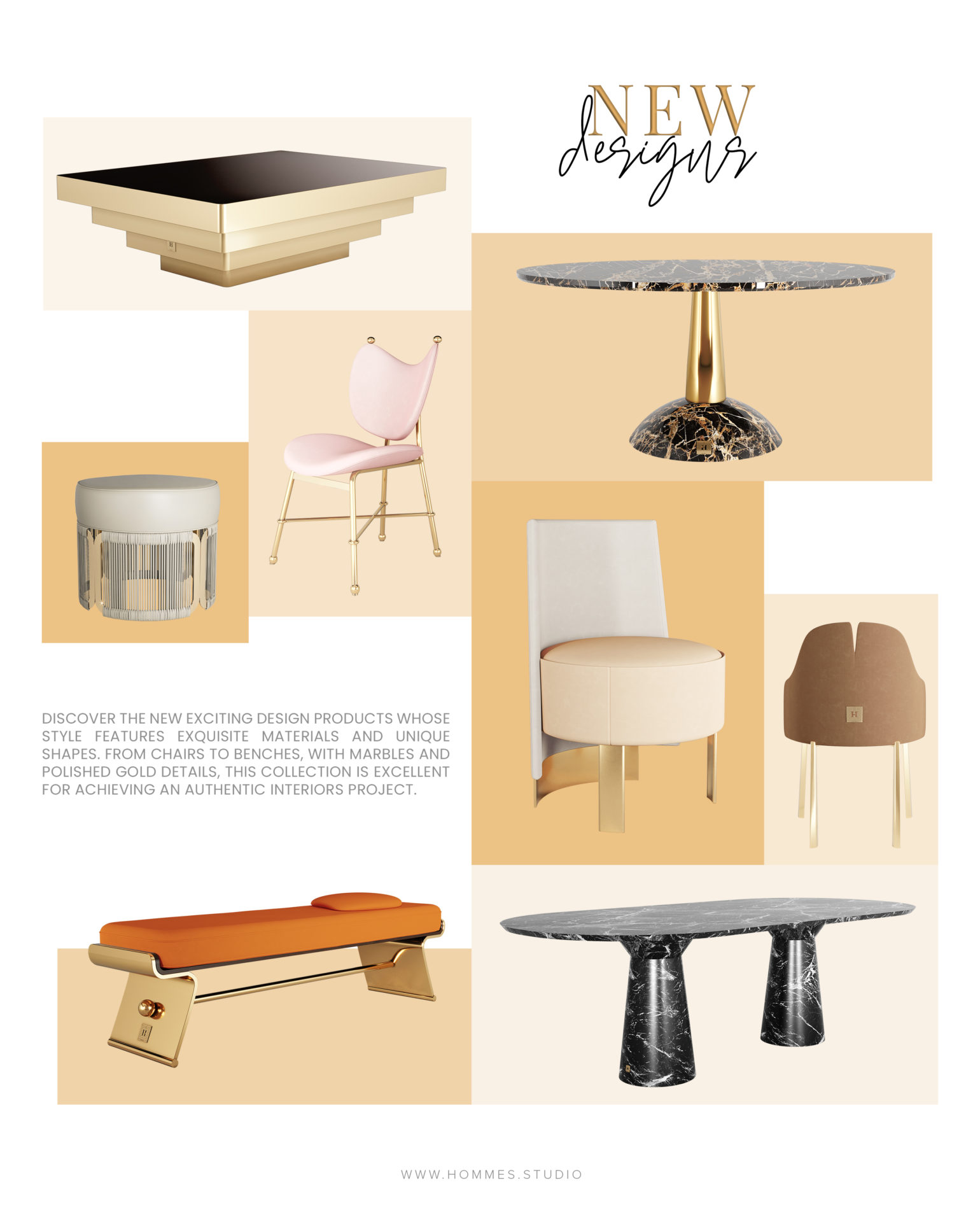 We made sure that this mix of exquisite pieces will adorn your holiday season and cause an impression on friends and family. This season it's time for you to elevate and honor your family moments with artistic tableware sets, a collaboration with ACH Collection.
Flaming Dining Set
The dining room in wine-tone shades features an outstanding marble dining table paired with the perfect dining chairs enriched with leather and gold.
The rug adds texture to the dining room, and the eye-catching tabletop decor will provide memorable dining moments.
Minelli Chandelier reflects an irreverent modern design style. It combines a premium selection of materials which makes it the ex-libris of Hommés Studio ceiling lamps collection.
Safari luxury dining room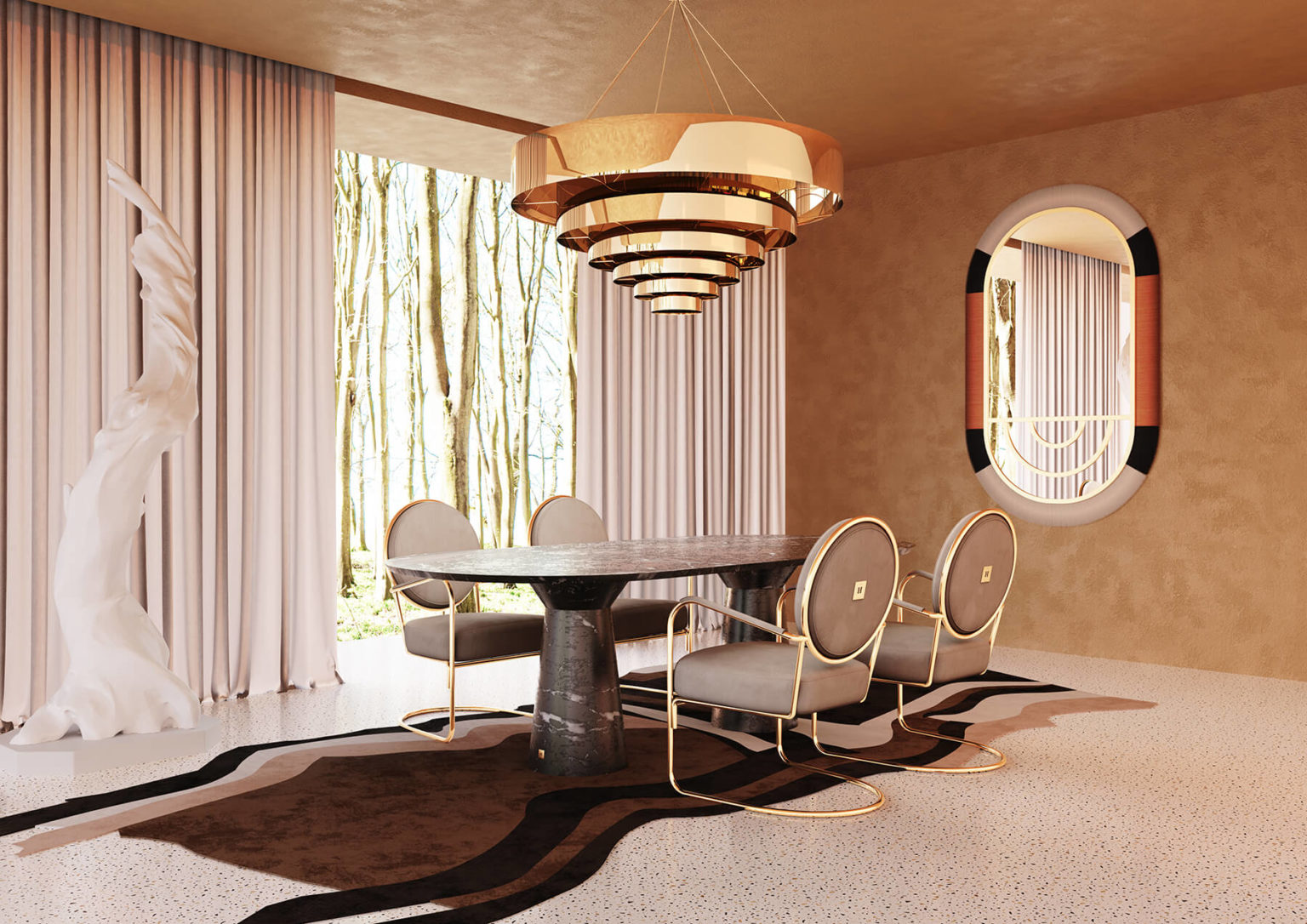 Inspired by a luxurious and iconic spirit, this dining room exudes glamour and elegant allure. This is a luxury lifestyle translated into an interior design project concept through prime and curated furniture.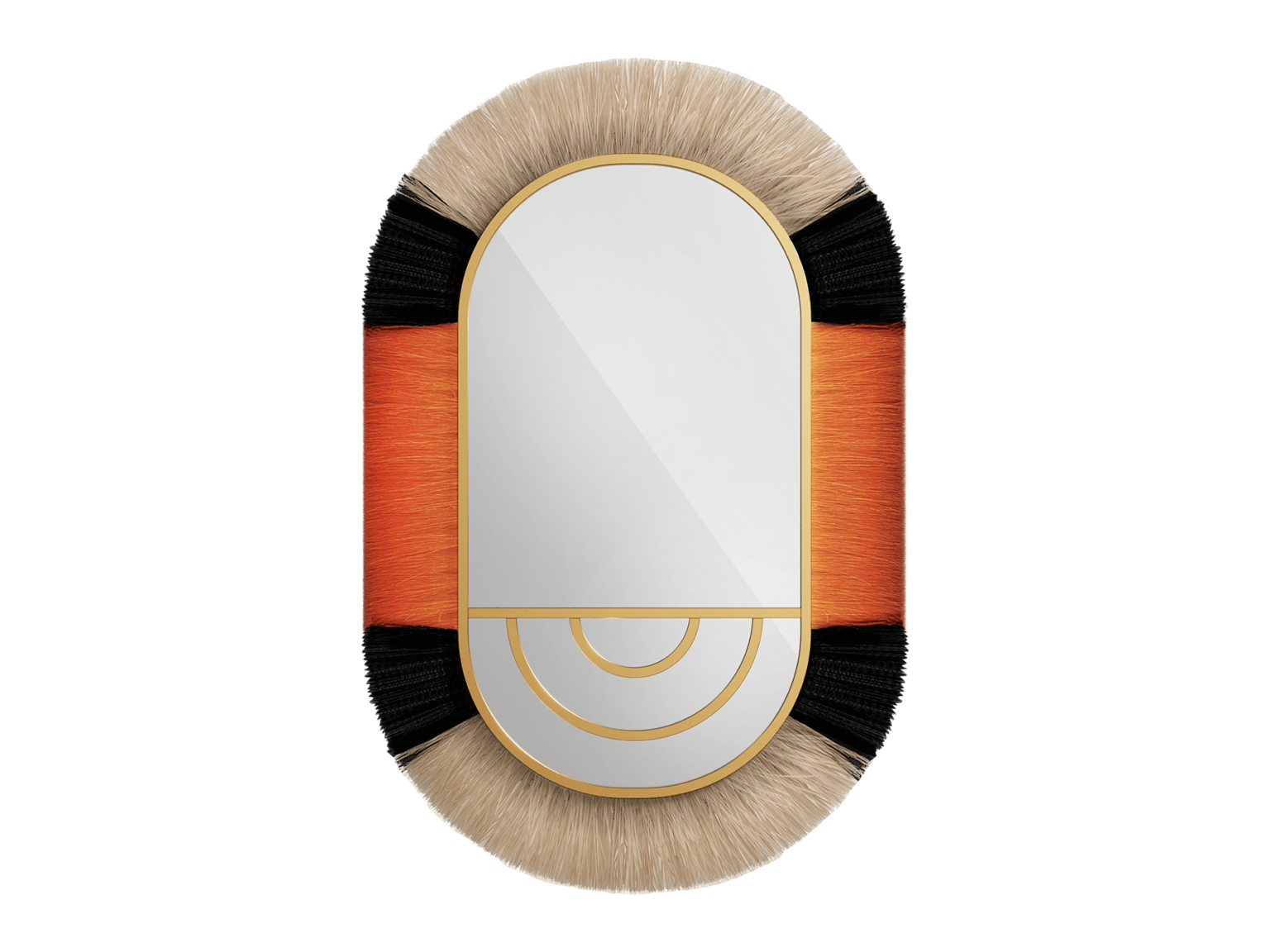 Palm decorative mirror features a functional and cultural value, and it is perfect for a luxury room wall decor. It reflects a robust graphic character and is inspired by the raw and timeless textures of the tribes' decorations, jewels, and artistic elements.
The Art of Dining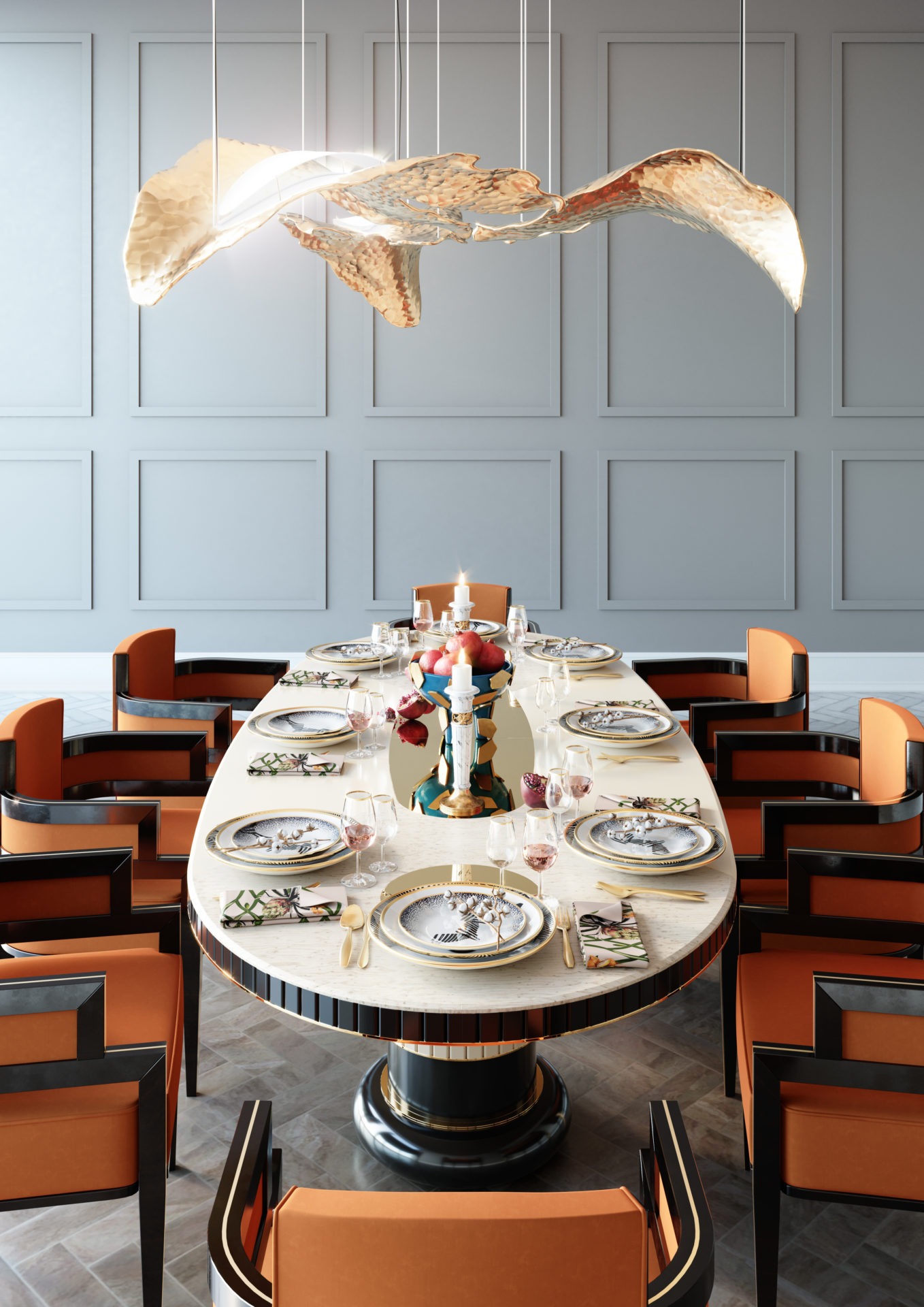 The Art of Dining set will brighten your house with some fresh and artsy textures and colors. Inspired by Memphis style and its charisma, this set of furniture and tabletop accessories will make your high-end dining room project a unique one.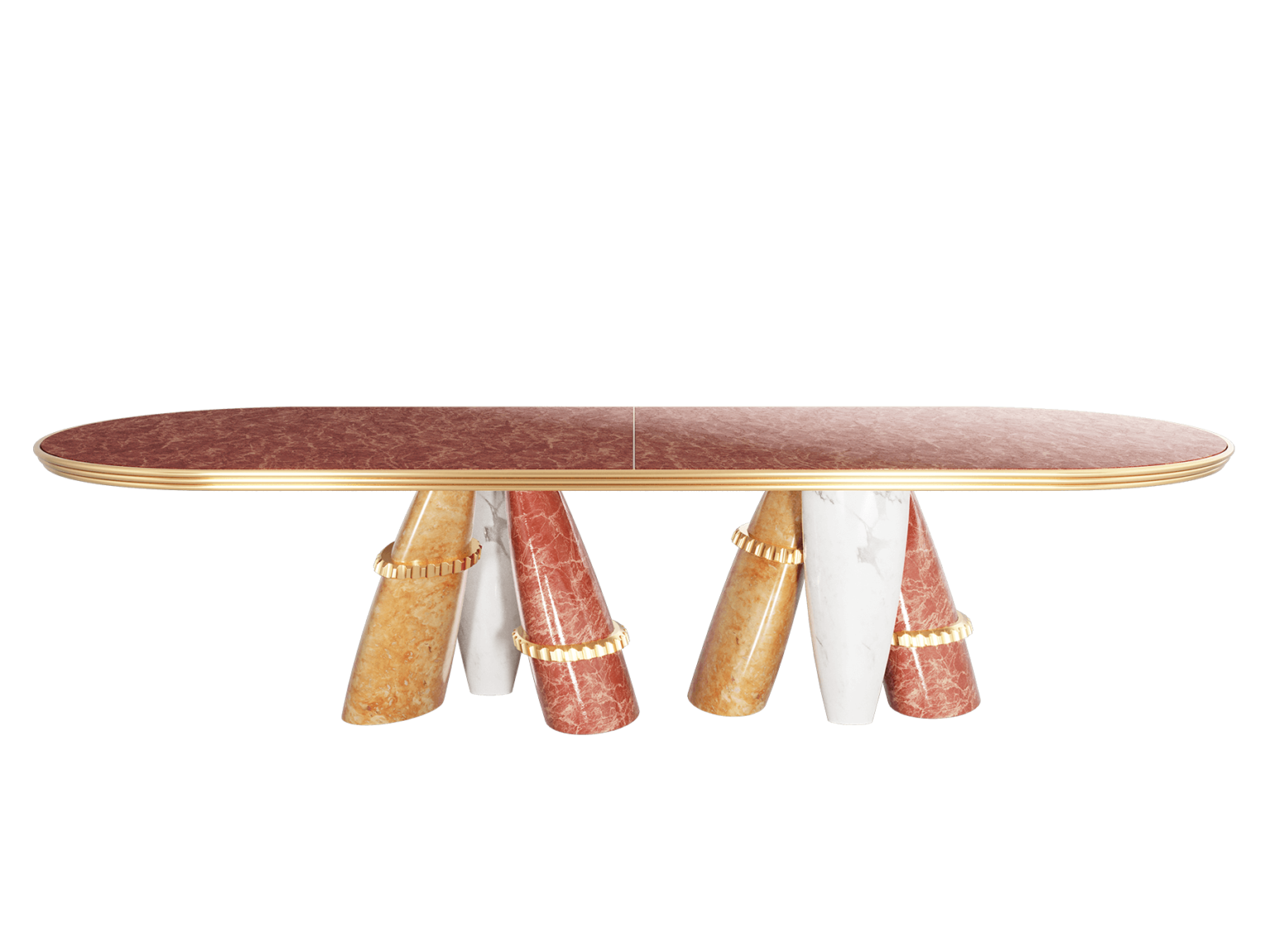 Billie Dining Table owns a striking attitude and sculptural shapes. Created in daring materials this luxury dining table promises to steal the show of any high-end interior design project.
Art Deco dining room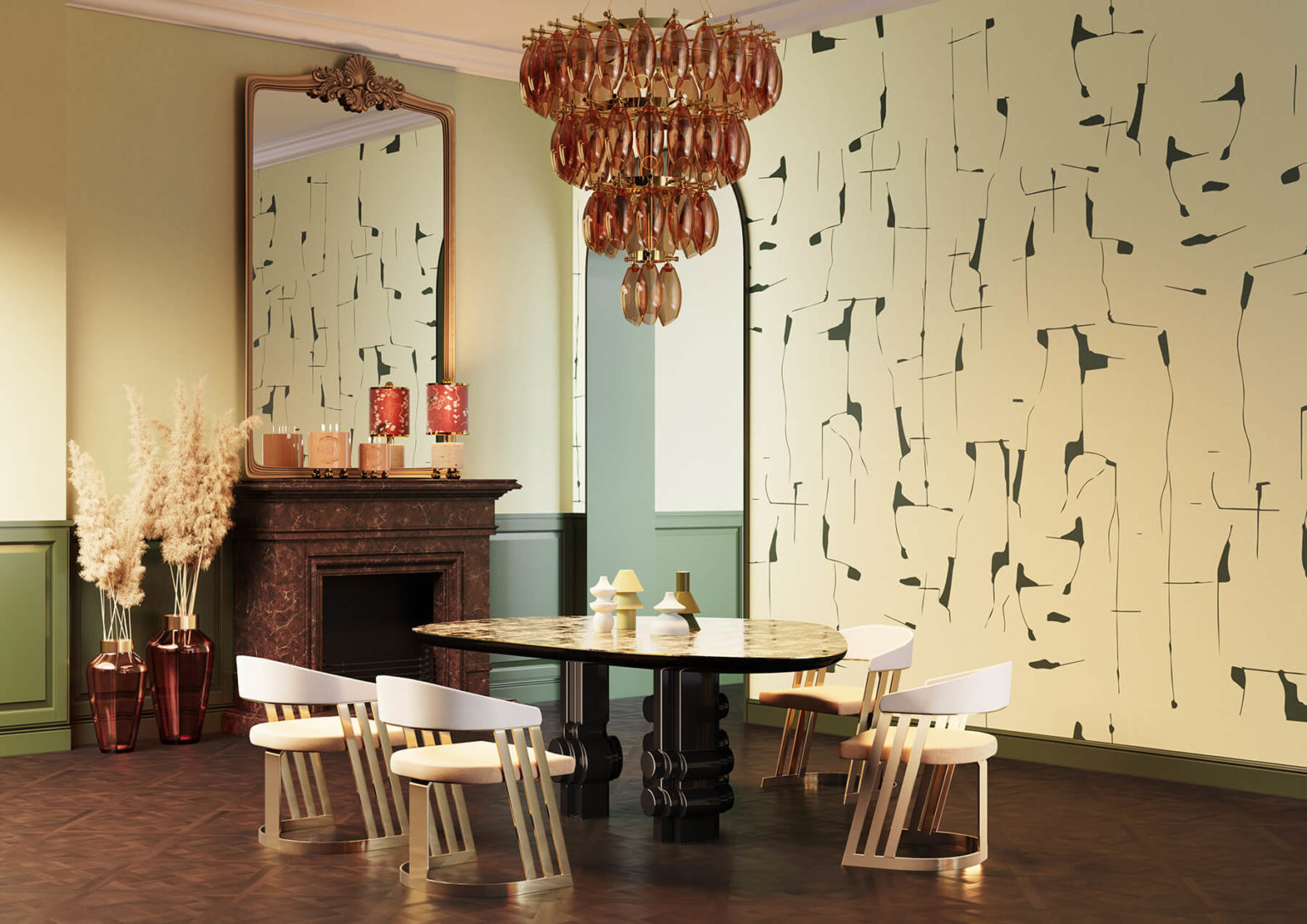 Create unforgettable dining memories with an excellent Art Deco dining set design. This set will provide a modern and relaxing look with a pinch of luxury, evoking a gratification feeling of Art Deco living.
Polished stones, pops of colors, incandescent lights, eye-catching decors enhance all surrounding atmosphere in a luxury dining moment that stays forever.
Sahara Dining Table was designed for conceptual art lovers. This is a bold shape table perfect to be part of a statement dining room project's set.
Extravaganza dining set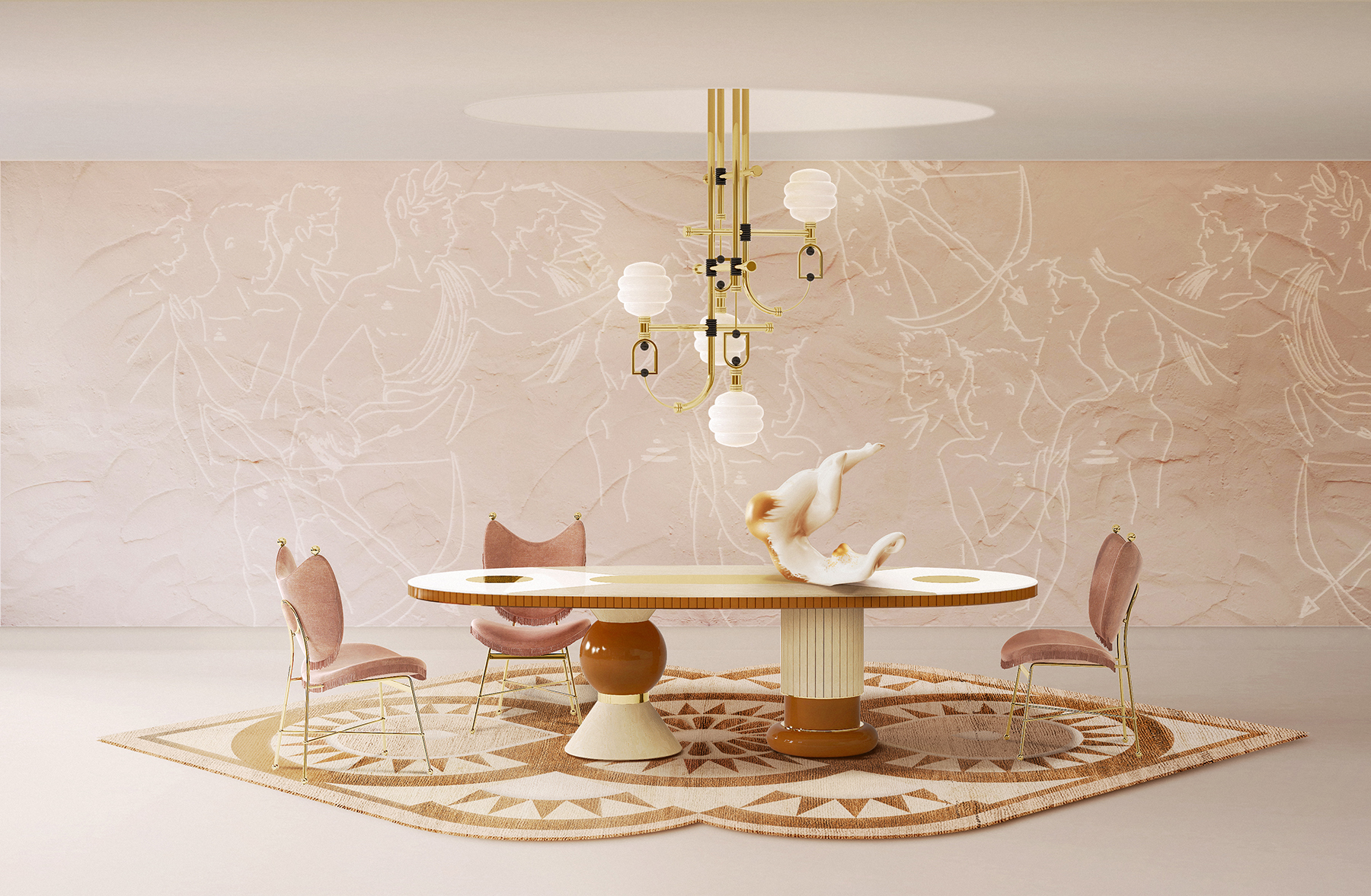 Set the stage for a luxurious dining room with eye-catching pieces of design. A one-of-a-kind dining room makes a statement and leaves a long-lasting impression on your guests. Unique colors and textures completely transform a space, alongside stunning with furniture design. As a result you get a spellbinding collision of textures and natural colors.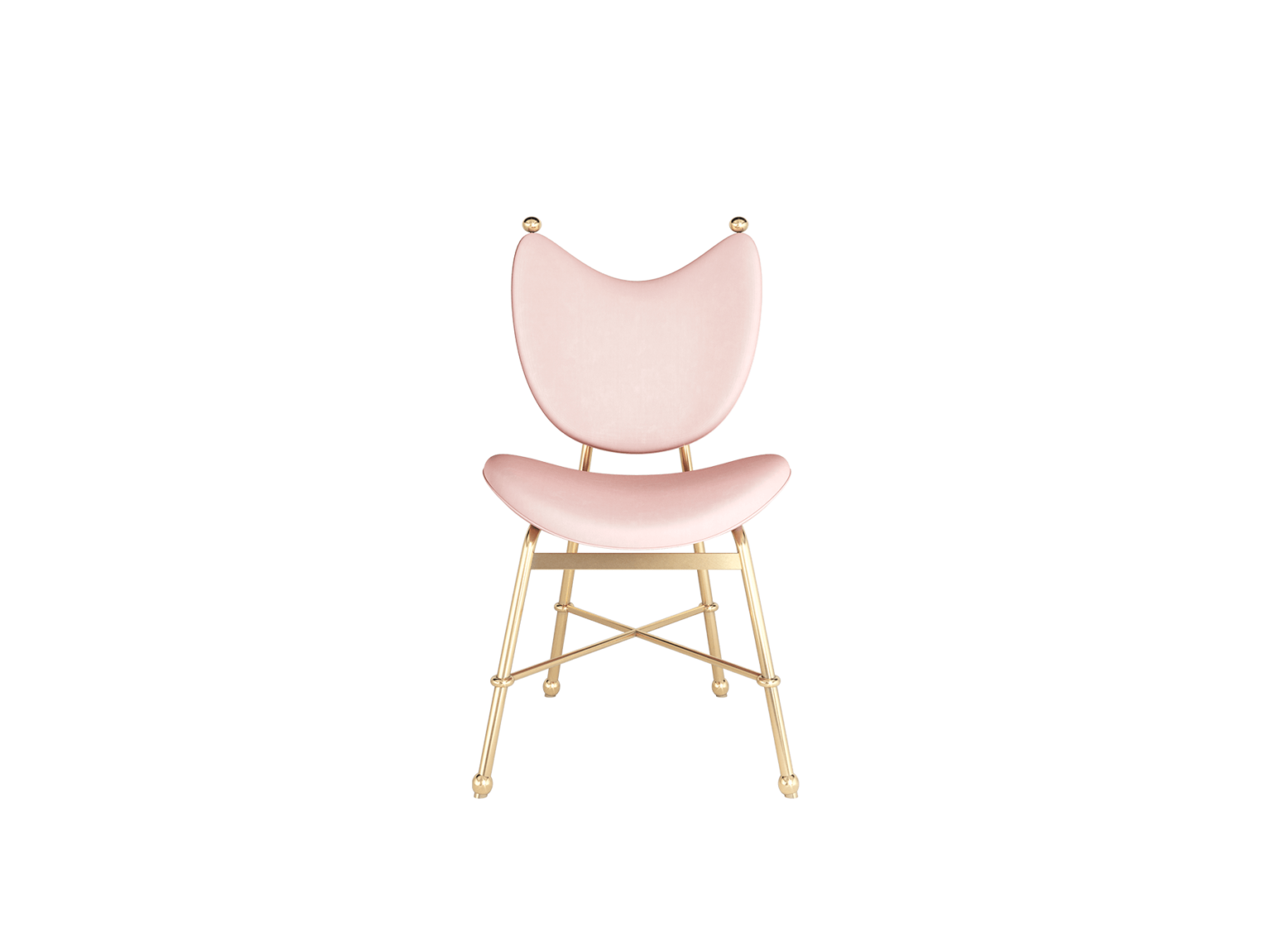 Samira Dining Chair is sophistication in the shape of a chair. This exclusive upholstery piece works wonderfully around a statement dining table.
ACH tabletop collection
Good Luck Bowl presents a mix of curved silhouettes and bold shapes to elevate your room decoration and surprise friends at table with its eclectic style.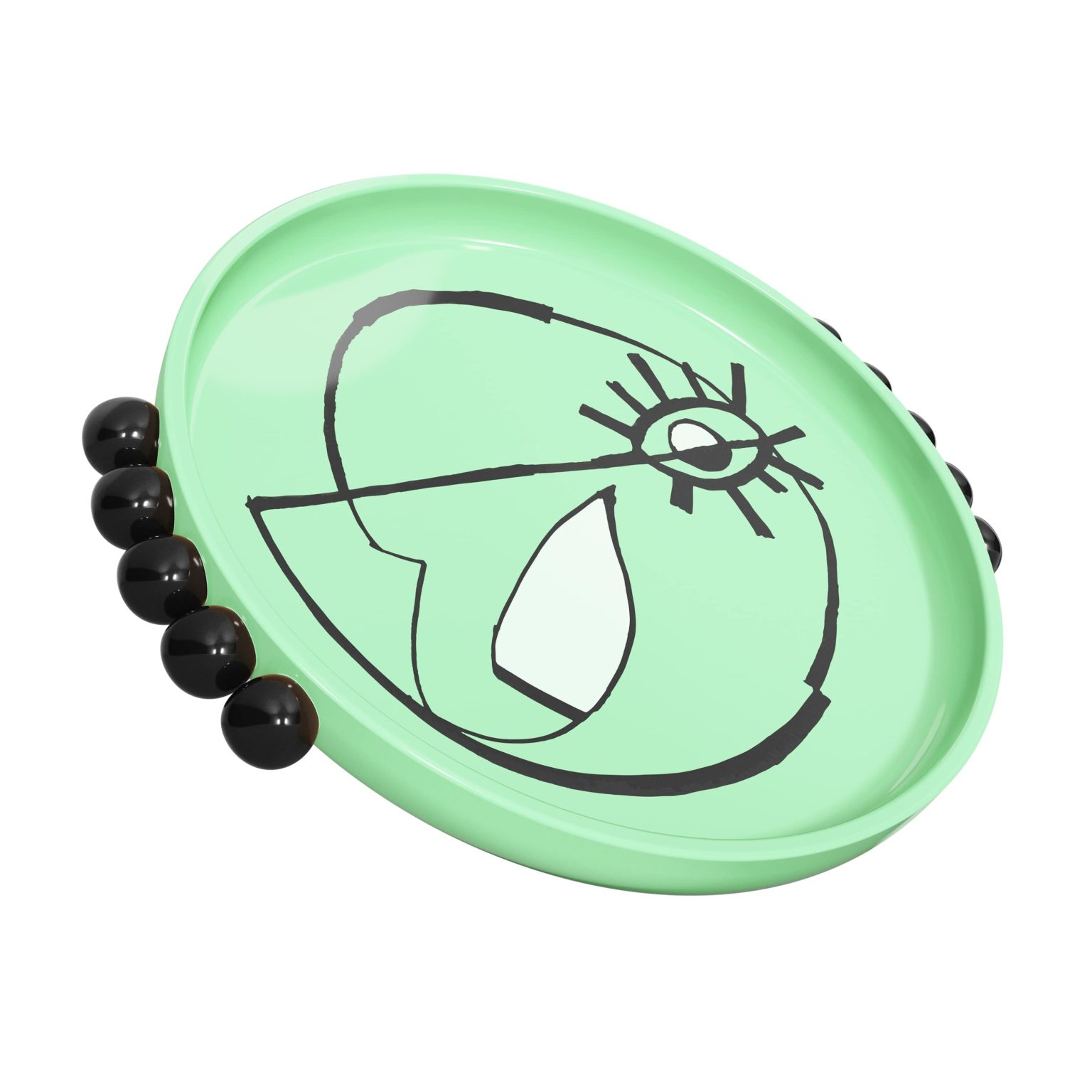 Picasso tray is an artsy piece designed to add an extra artistic feeling to your tabletop decoration.