Interior Design Trends of Summer 2021! The end of Summer is near and it's time to remember the trends that were important and that will remain in our minds. They are three, so let's find them!
NEW BRUTALISM
Our Interior Design Trends article begins with New Brutalism within a Jamie Bush design home. This place is located near Lake Tahoe, California and the client wanted a feel of Tom Ford in the forest. In order to create the right ambiance, Jamie chooses the new brutalist style. He wanted to have a balance between the living room's dark tones and the surrounding Northern California landscape. Bush says that "I'm always inspired by nature,"; "Organic forms, irregular textures, and naturalistic patterning are all elements we utilized in this space."

1980'S TO THE MAX
Kelly Behun is the interior designer of this entrance and it's obvious because there's no one like her. If you want joy, if you want style, Kelly Behun is the answer you've been looking for. In this image, we can see a lacquer entry table that makes all the difference in a neutral entrance. This 80's vibe has our hearts!
NEOTENIC CURVES
We continue our shortlist with this Neotenic Design, by Tiffany Howell. Tiffany is the founder of Los Angeles and Montecito-based Night Palm Studio and she is responsible for this living room design. This is a Miami apartment high above the water, where she decided to apply this design, which produces a soothing effect with soft, but exaggerated proportions. She says that "I didn't want anything to compete with the view, so I made sure the materials we used elevated the space,"; "I am attracted to Surrealism and wanted the pieces to feel like something out of a Dalí painting."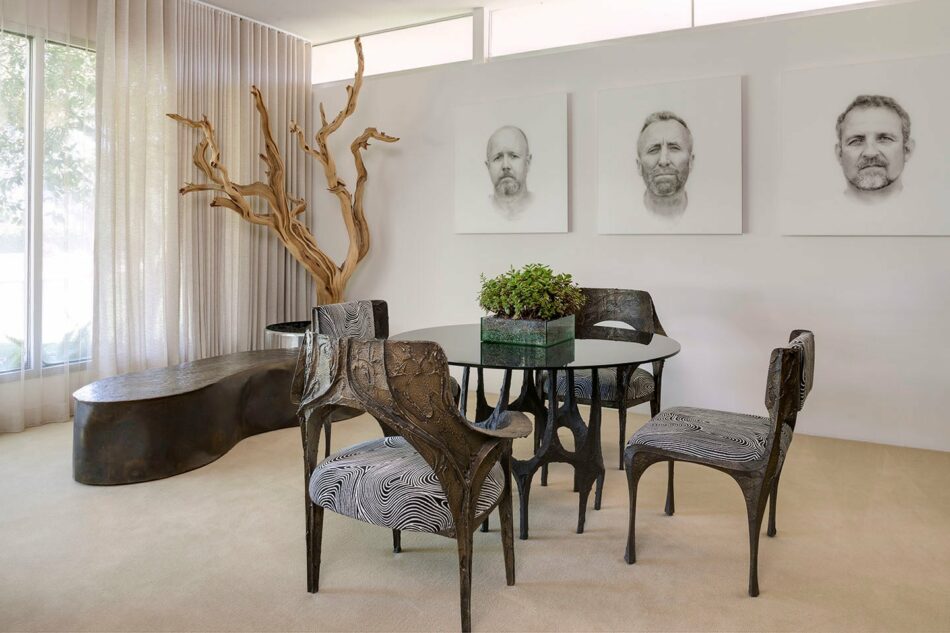 Credits to: 1st Dibs