Fendi Caffe has something particular, and the artist Sarah Coleman had something to do with it. She added a little twist to Fendi's double-F logo. All for the Fendi Caffe that she designed for the brand in the Miami Design District.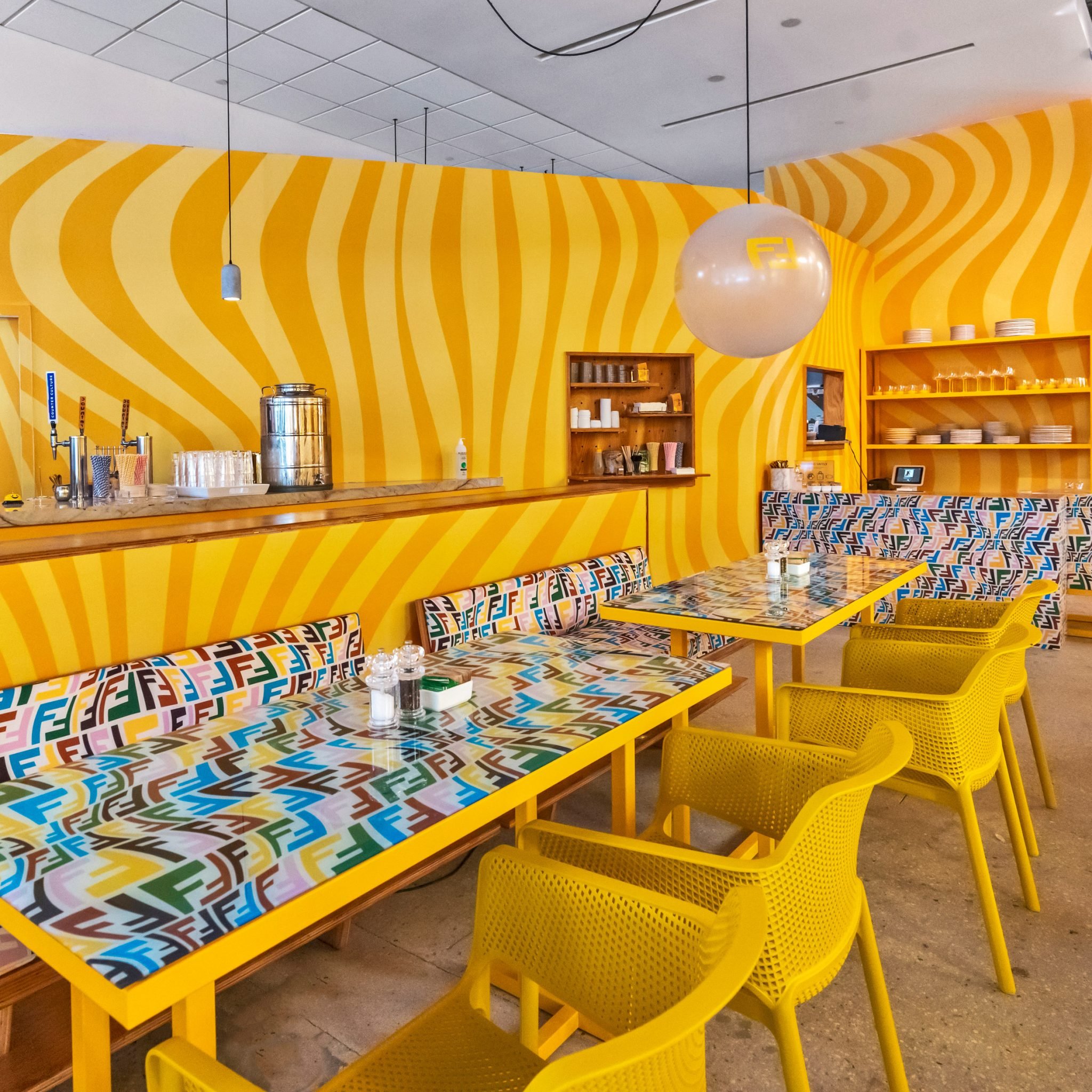 This coffee had as inspiration, the Summer Vertigo capsule collection. Designed by the artist Sarah Coleman and Fendi's creative director, Silvia Venturini Fendi.
Working side by side, they choose yellow and blue tones. All of this is in order to combine the 90's streetwear, but also the 70's psychedelia.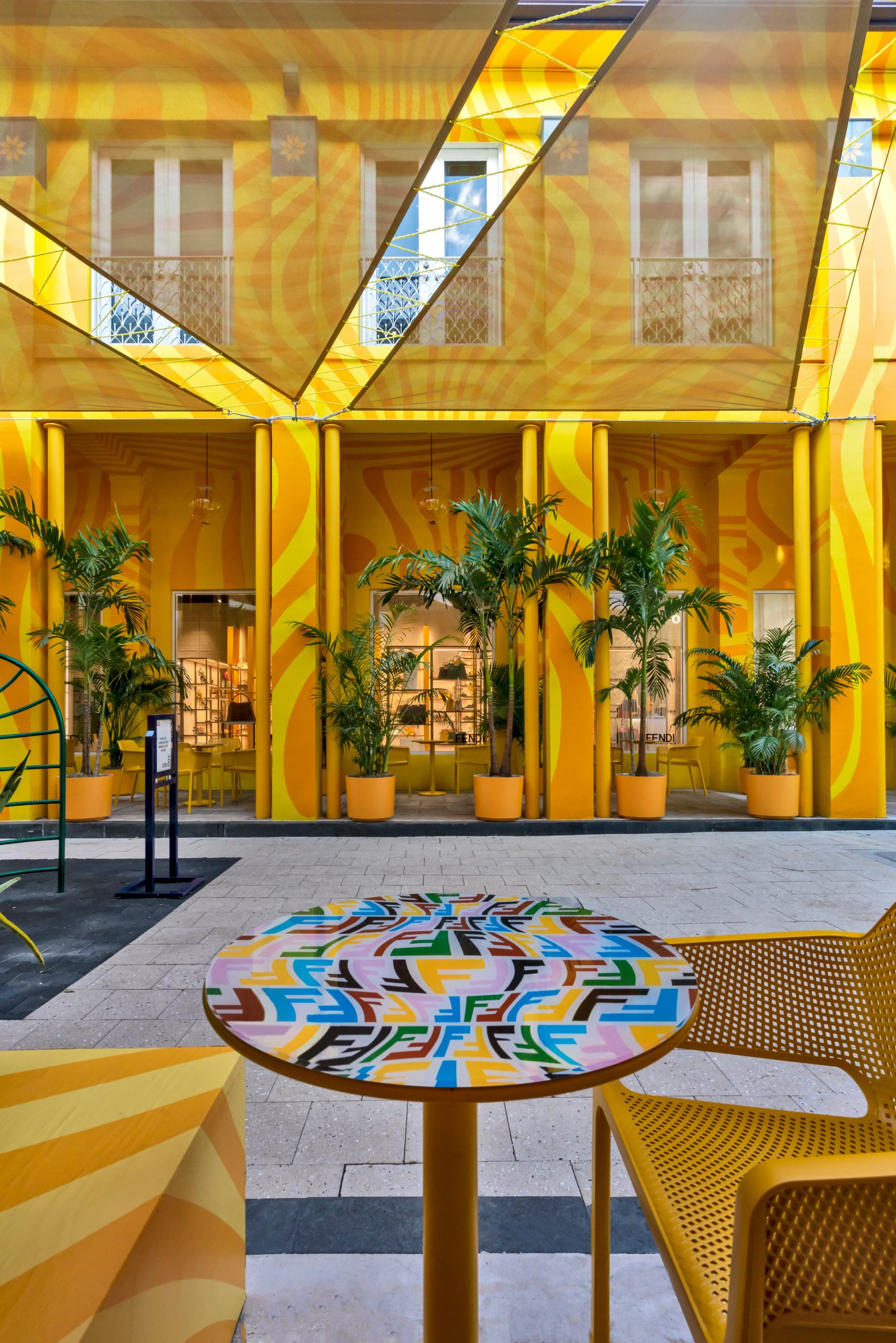 Sarah Coleman explained, "When I first began brainstorming, I went straight to my bookshelf and dove into everything I have about the 1970s, a period of spontaneity and extreme self-expression,". Besides that, she added that the '70s are the greatest fashion era of the 20th century.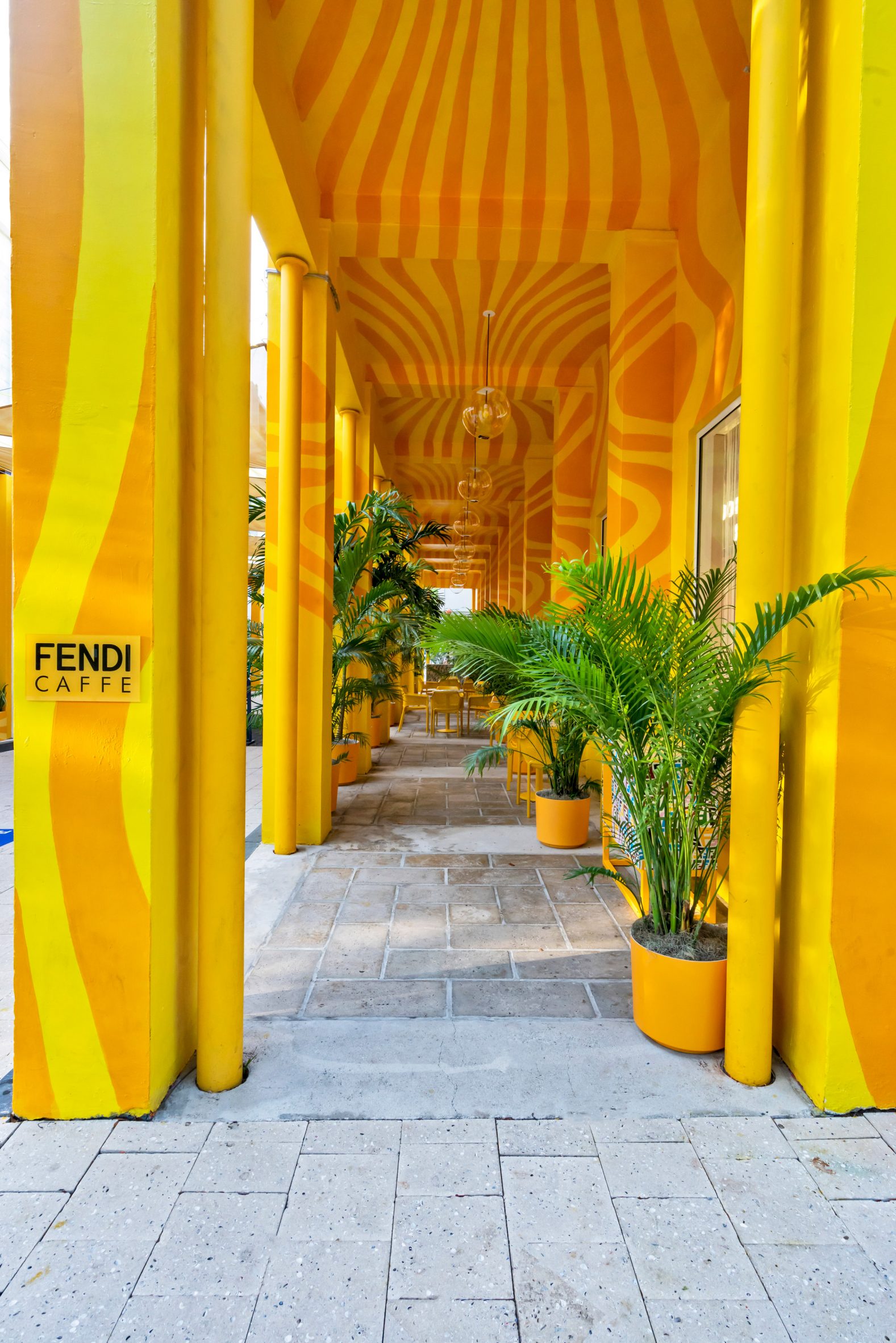 Fendi Caffe receives visits every day, and the ones who visit the store are always greeted with that bright yellow color. And this yellow is a contrast with the green plants lining with the Fendi Boutique.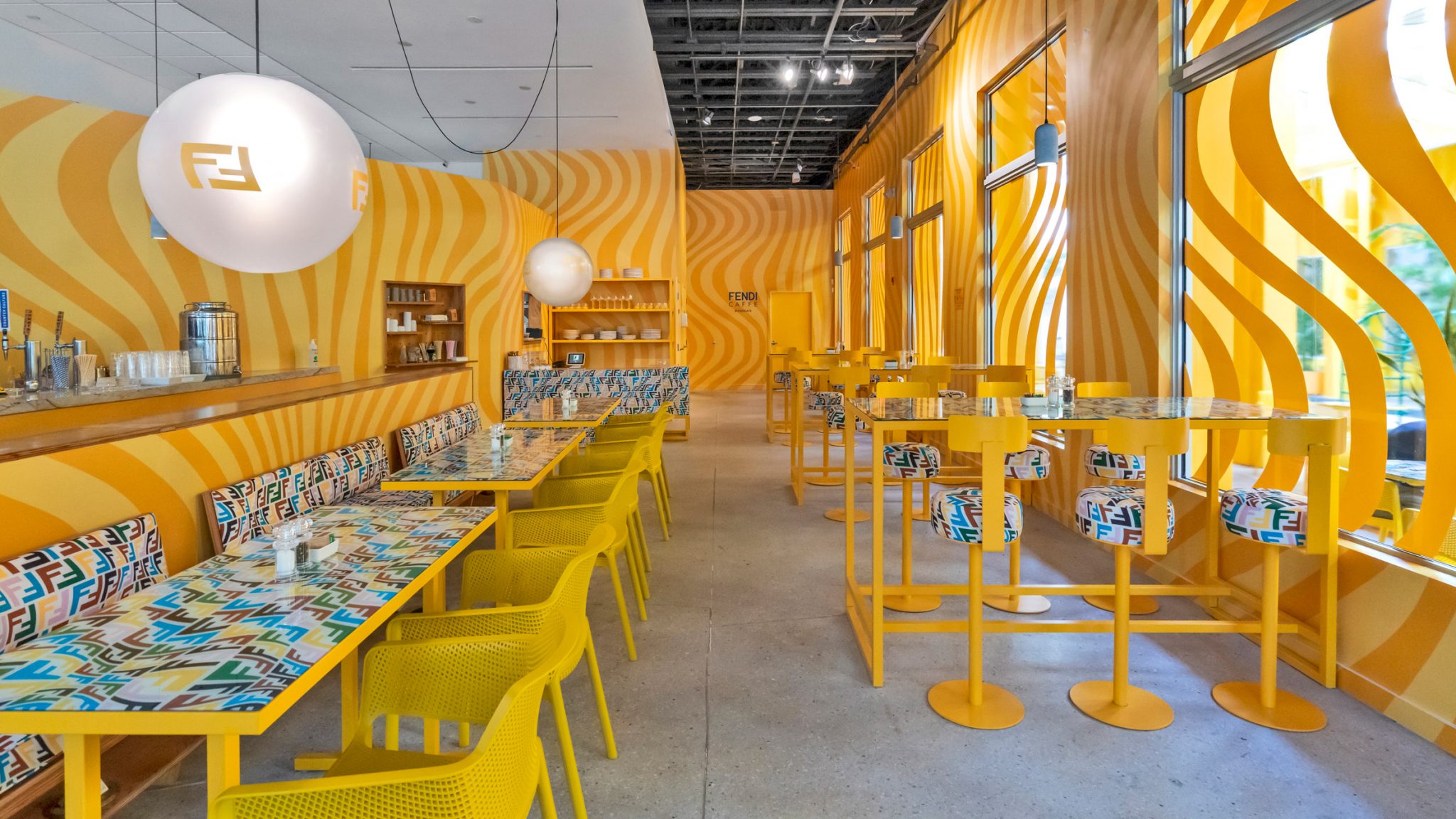 Everyone knows Fendi, an amazing and luxury fashion house, founded in 1925, by Adele and Edoardo Fendi.
Credits: Dezeen; Images: Fendi