Design Museum Gent in Gent, Belgium is hosting a large exhibition in honor of the year of Van Eyck. The exhibition connects the past with the present through the use of colours, explores the origin of color, how they affect our emotions and how they react to different materials and light. During the immersive exhibition Kleureyck, visitors can see, feel and sense colours.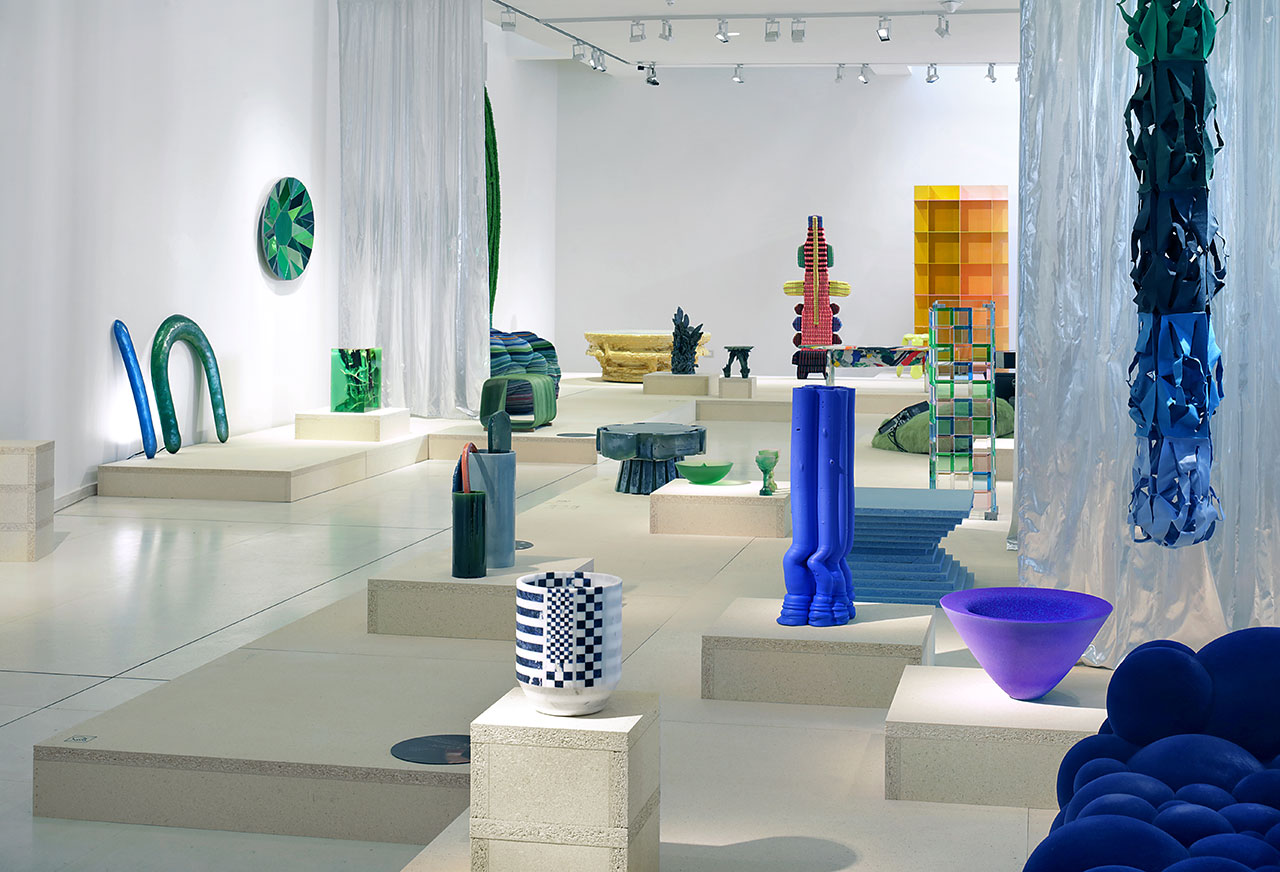 Correspond with or inspired by the restored masterpiece of Jan Van Eyck, Adoration of the Mystic Lamb or Ghent Altarpiece, over 100 contemporary art works are showcased at the exhibition Kleureyck. 13 details from the Ghent Altarpiece were chosen to curate this pigment walk that includes product and furniture design, ceramic, textiles and glassware.
There are 11 experience rooms where visitors get to see, hear, feel and even taste the colours, located in the museum´s 18th century building. 11 designers were commissioned to create works based on Van Eyck's Ghent Altarpiece, and explore the relation between colour and sense.
Nick Verstand created an installation called "ANIMA III", exploring how to give depth to colour. Flowing colours were projected in a large sphere, enhanced by the soundtrack of Salvador Breed. The viewers can build an emotional relationship with the object.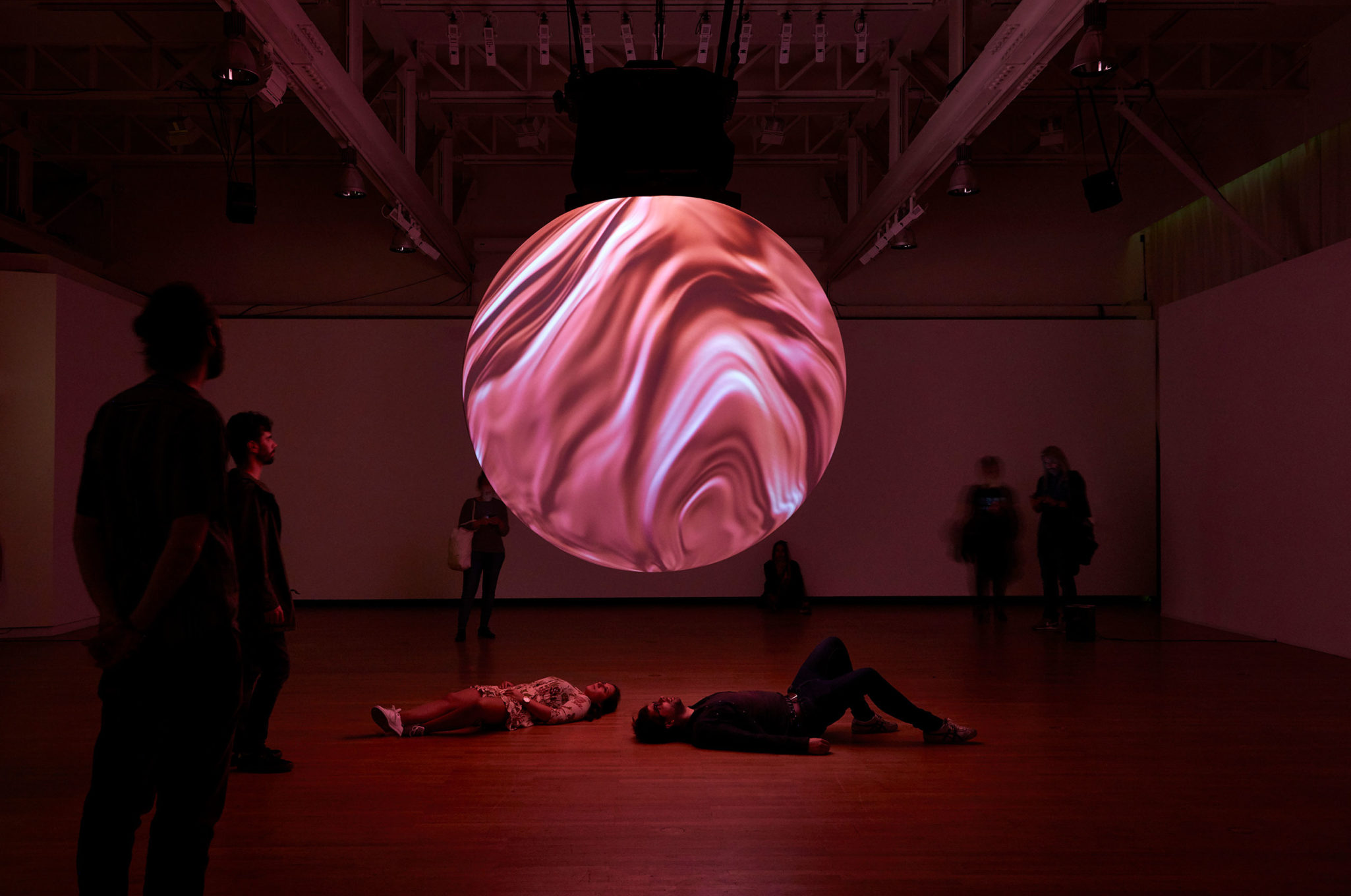 Studio Plastique explored colour blue in their installation "Vitrum". Comprises multiple glass panes, each is a shade of blue historically important.
Marianne Cauvard and Raphaël Pluvinage took out the geometric patterns and colour pallete from the Ghent Altarpiece, and created "Noisy Jelly" where visitors can touch different colours and shapes of gelatines.