Paris Apartment by Cathy Vedoni and Benoit Depuis where you'll discover that art is king! Stay with us and find out more about it!
1st Part – Takashi Murakami Art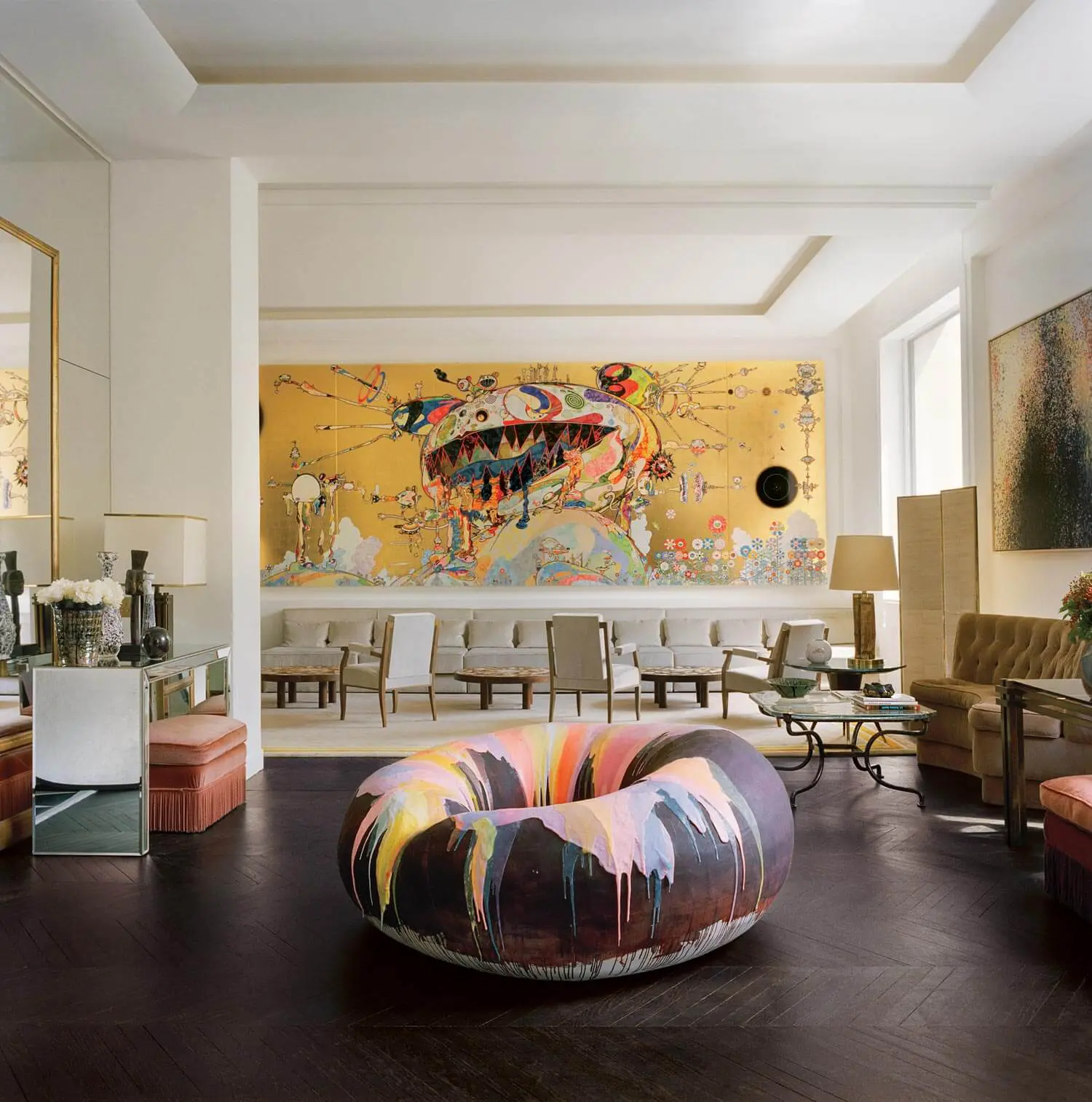 This is the spot of this Paris Apartment that needs to get more attention, the artwork by Takashi is just breathtaking.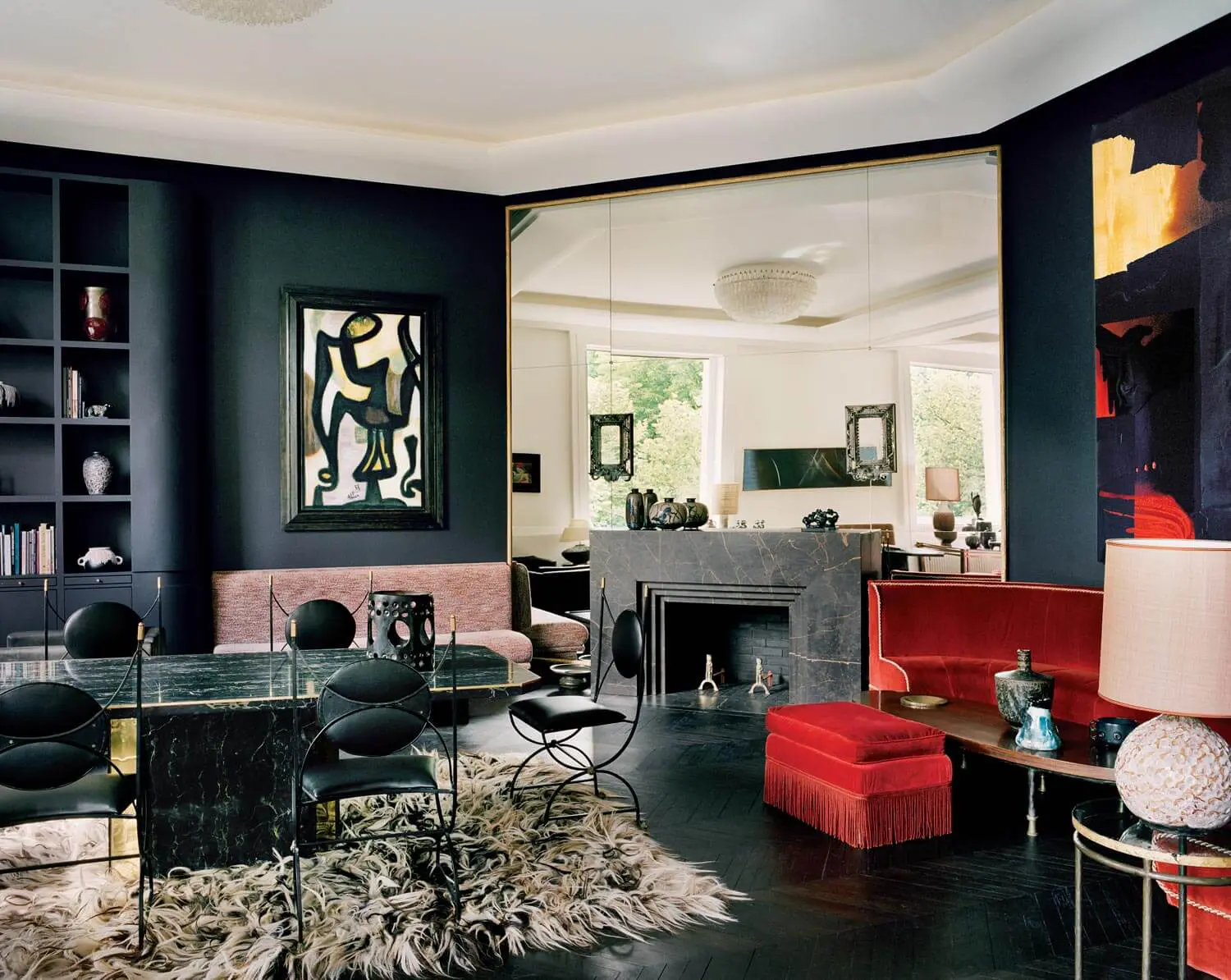 The first spot corresponds to one side of the living room. On the other side, you can find a mirrored wall that is surrounding the fireplace and warms up the room.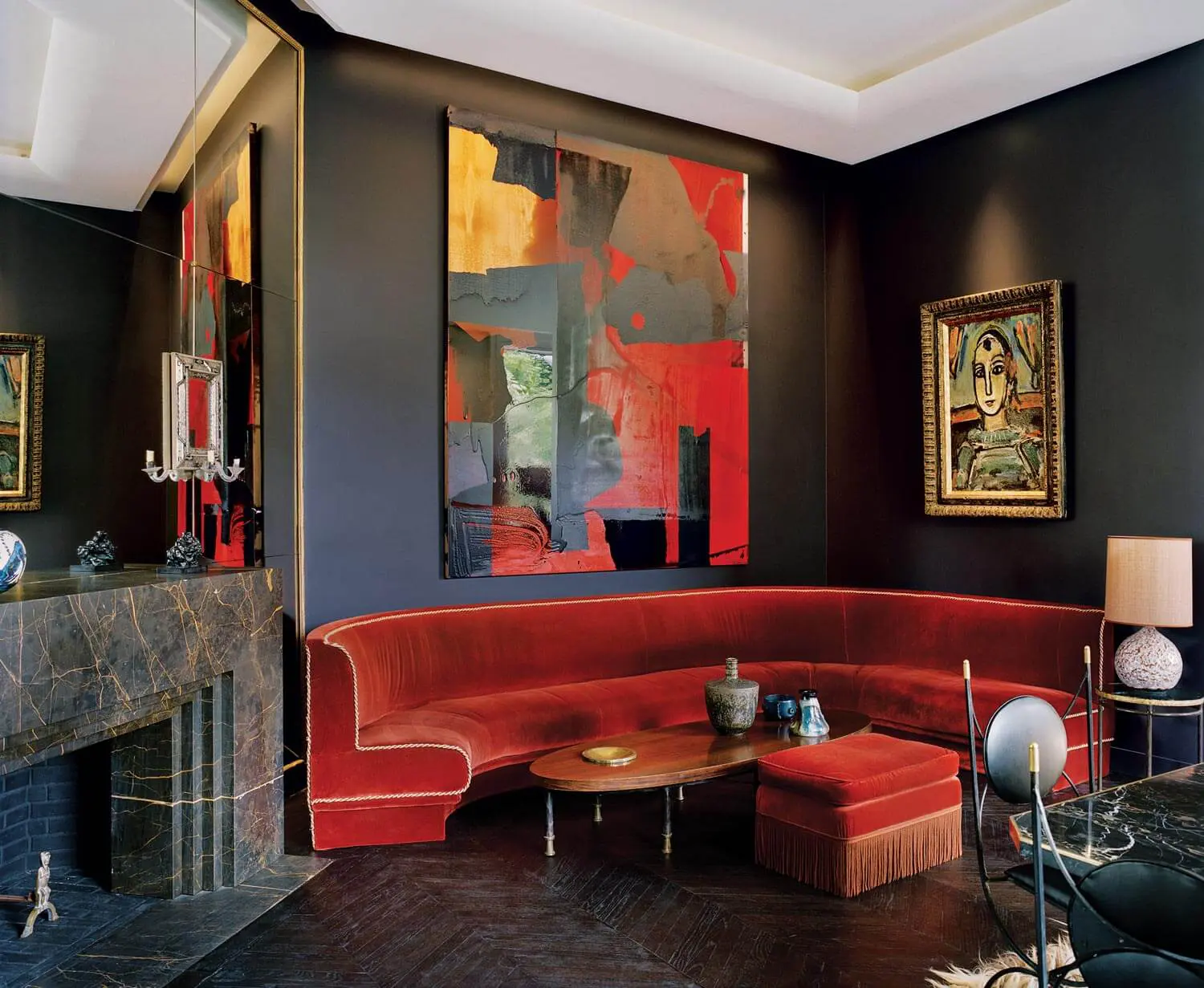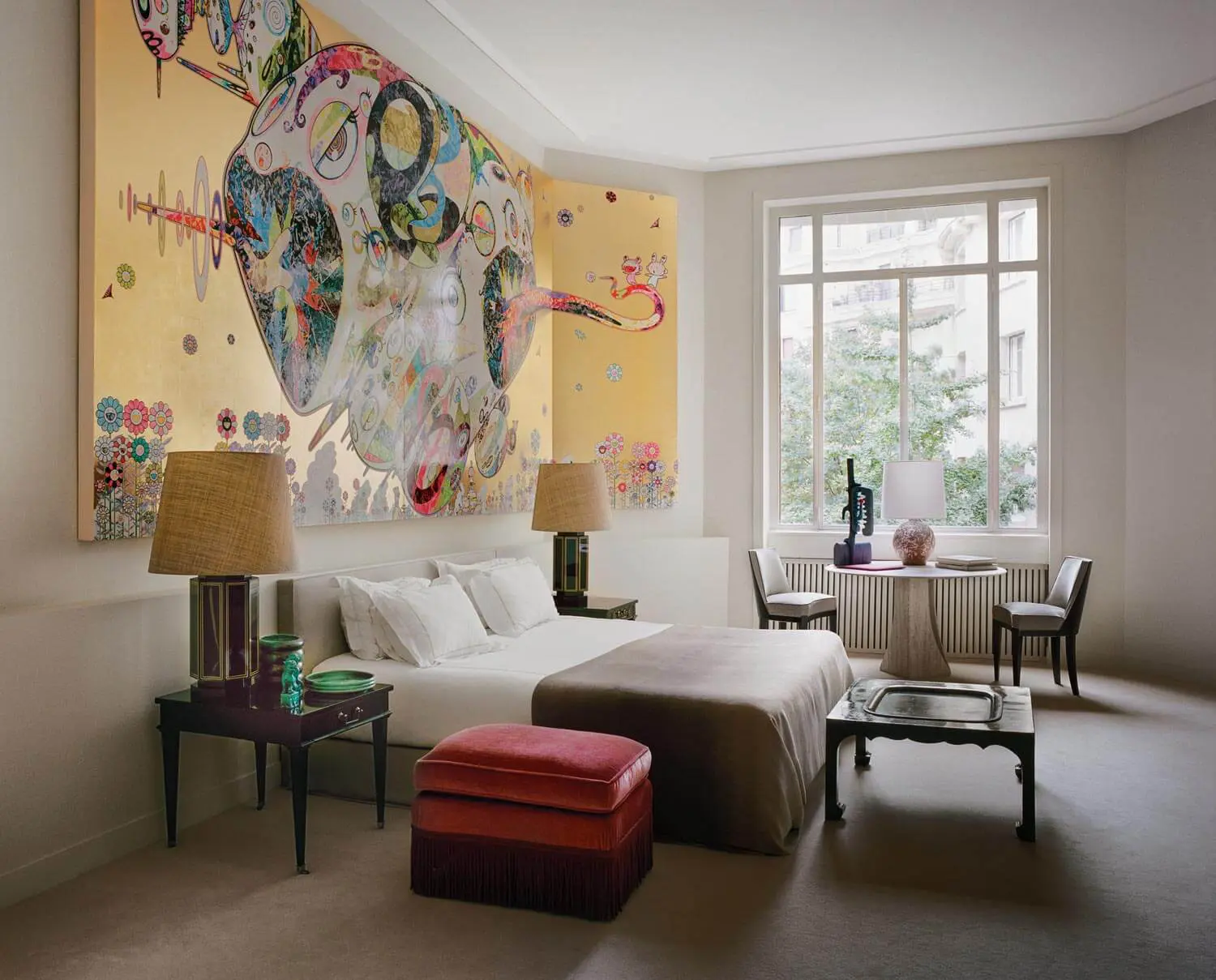 The main bedroom is simple but has an exceptional touch, the painting by Takashi Murakami. Note that the bed foot and the lighting design here belong to Jansen, the first interior designer of this place.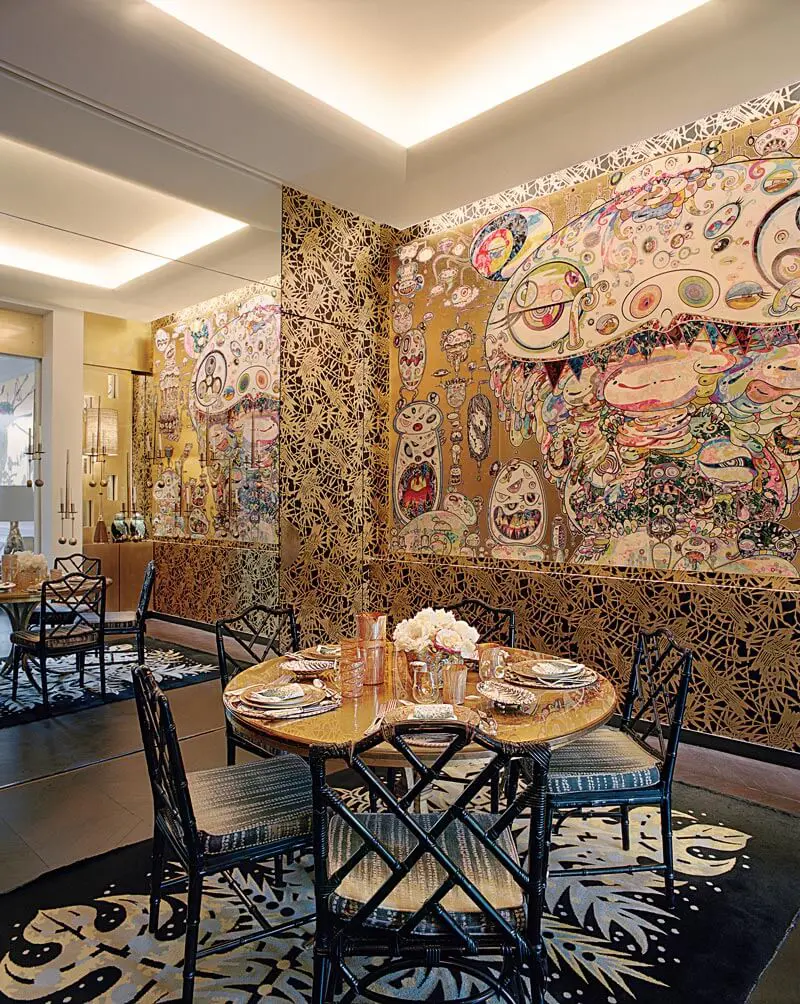 If you want to catch the attention of your friends and family, the dining room is the perfect place for it. Besides the Takashi Murakami artwork, you can also see the bamboo wallpaper that completes the painting. The dining place is composed of a vintage table from the '60s and Jansen chairs.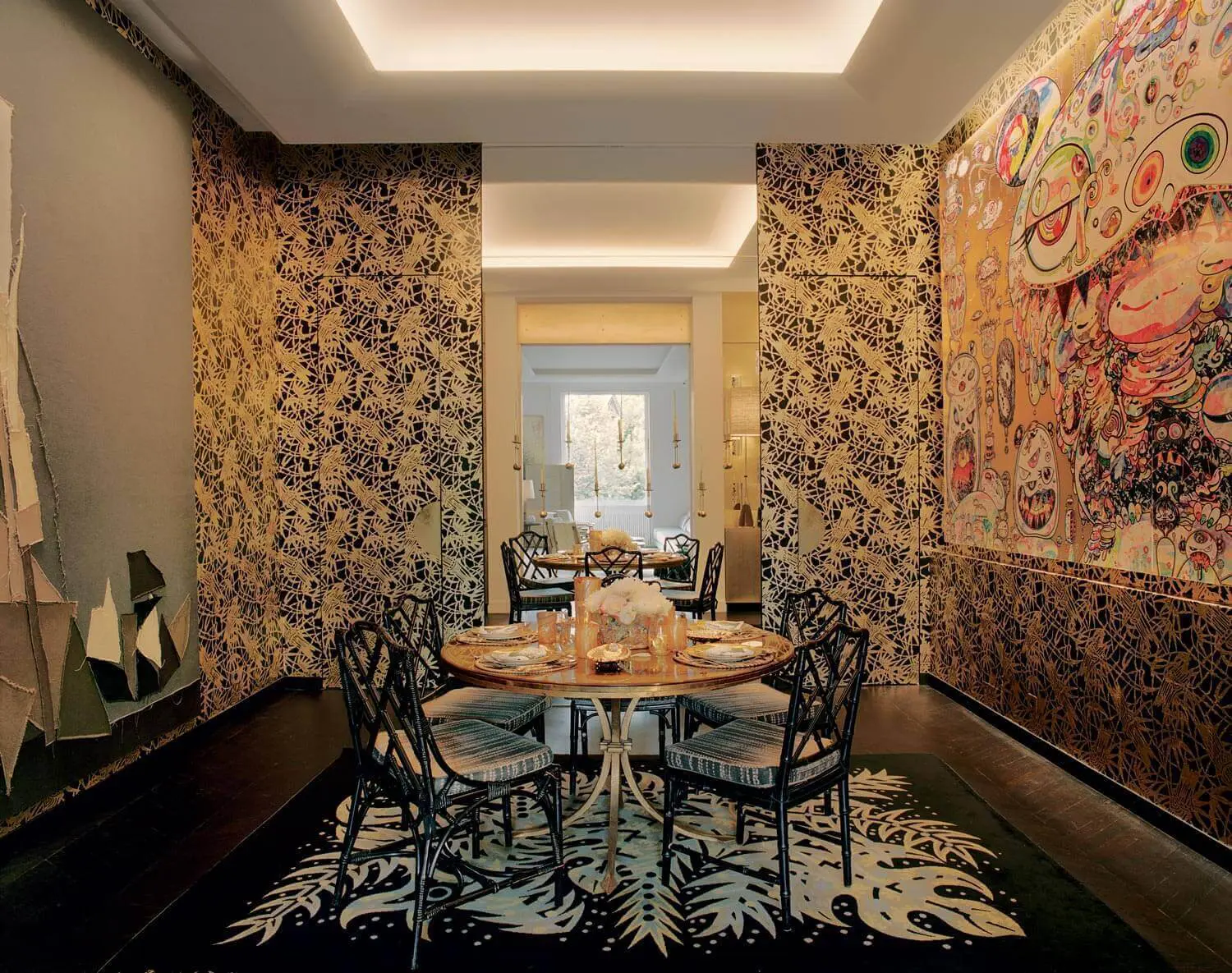 2nd Part – The Apartment by Cathy Vedovi & Benoit Depuis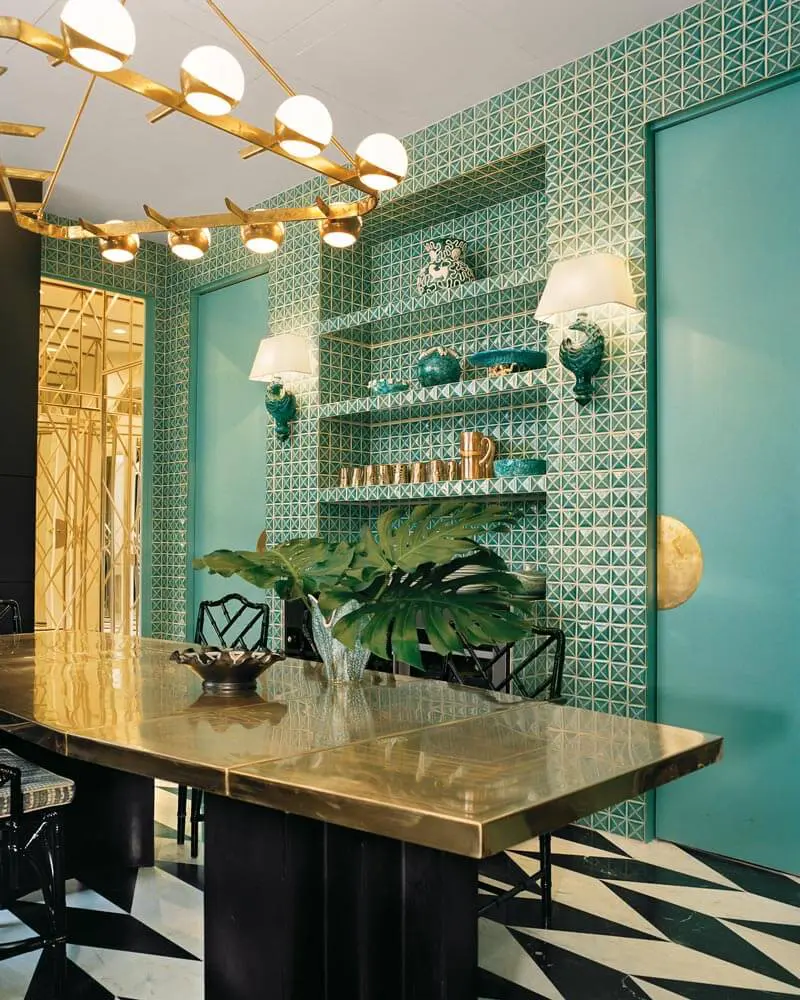 This kitchen is far from normal, the colors, the textures, everything is different here. That includes the Portugues Tiles and the monochromatic floor.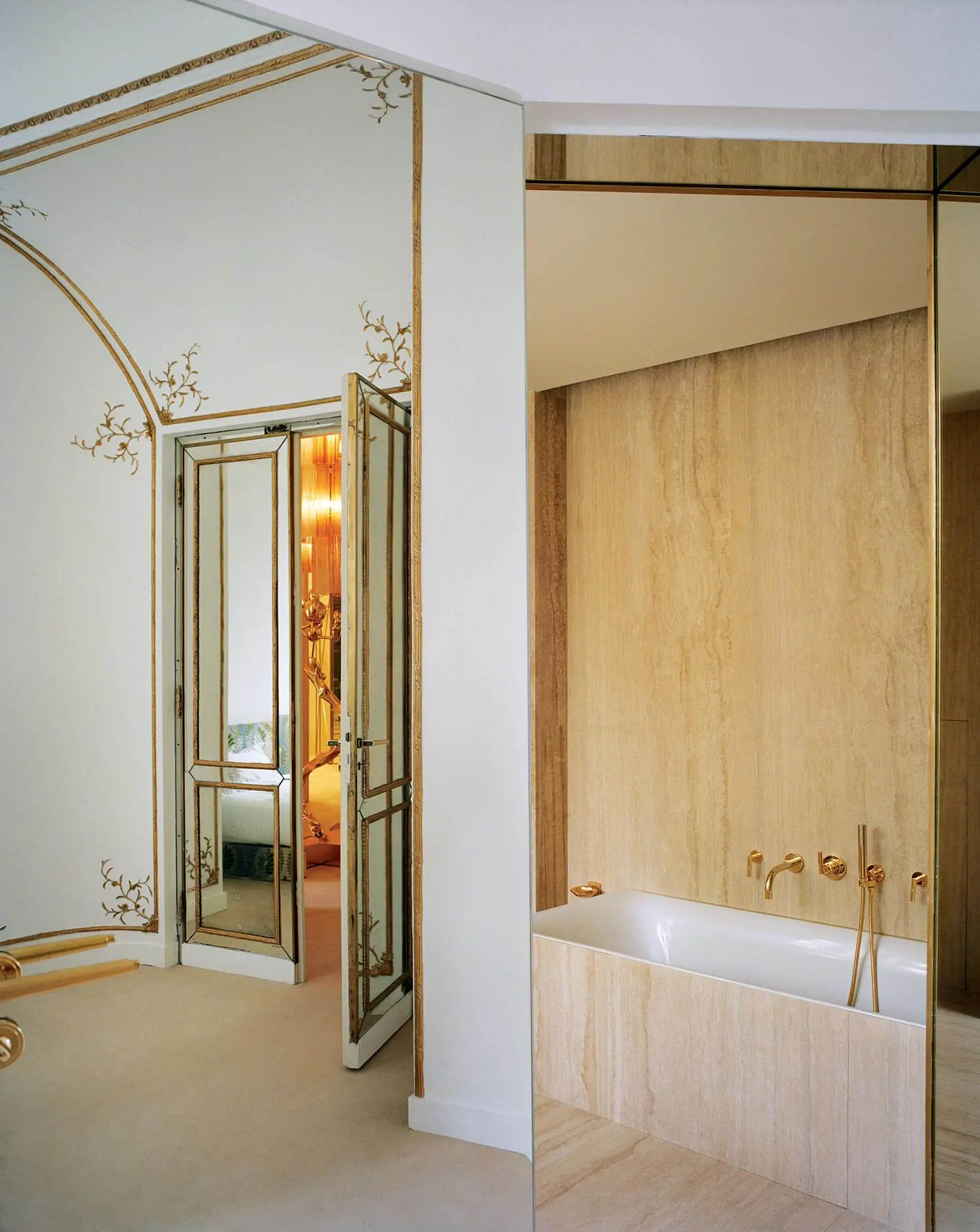 The bathroom of this Paris Apartment is simple, but with a king vibe and why is that? Because of the mirror doors by Jansen!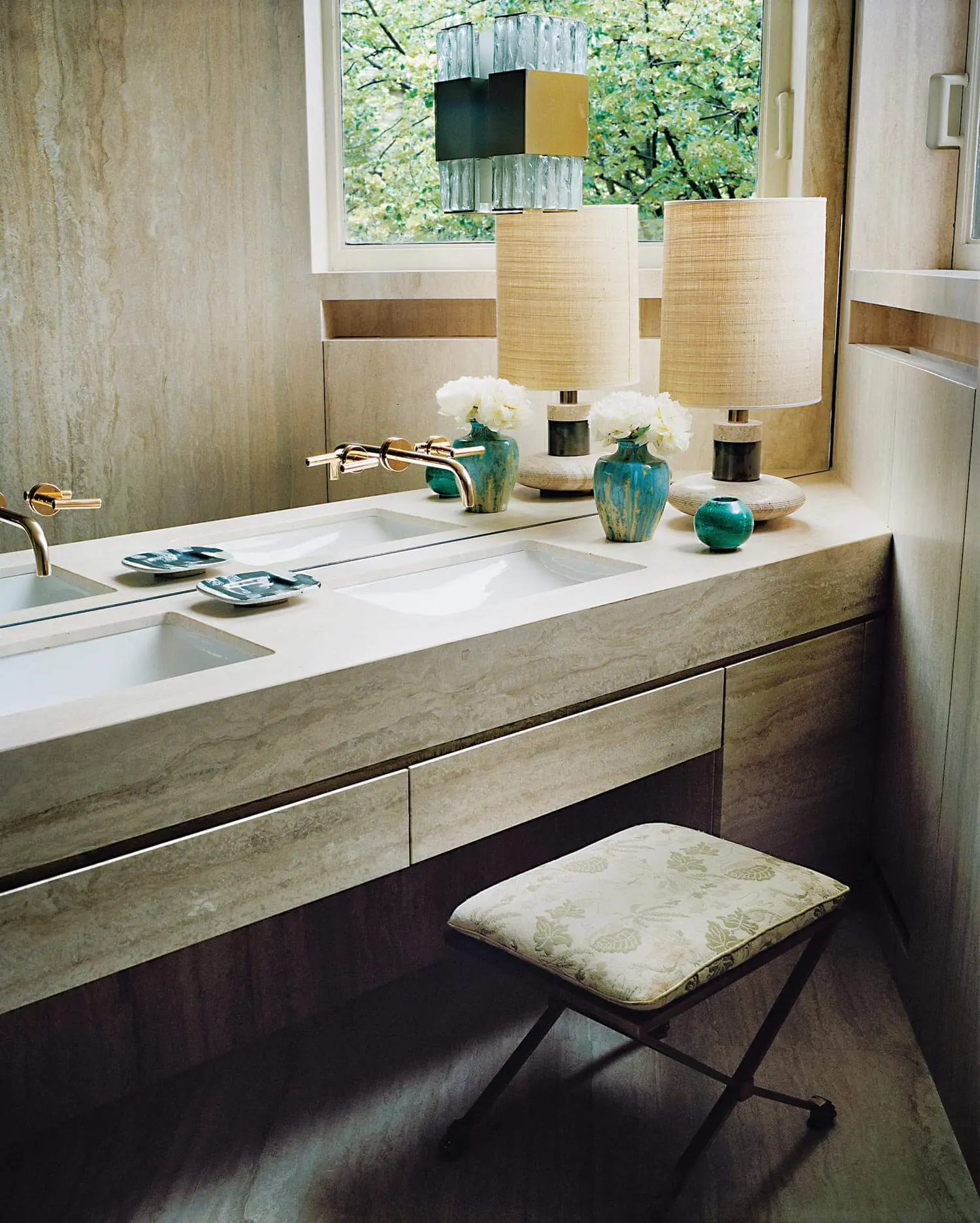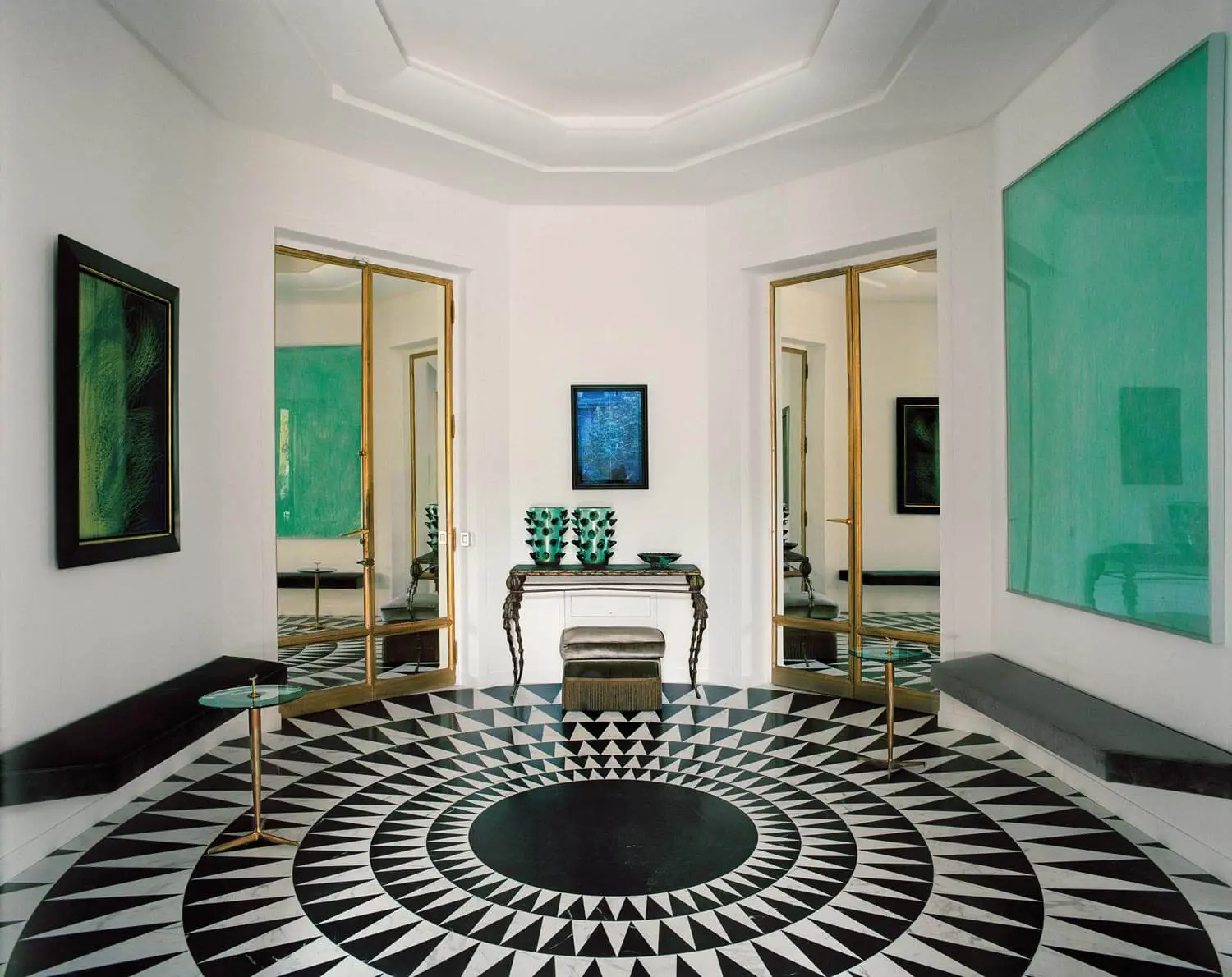 Now, the entryway has a modern and contemporary style at the same time. On one hand, we can find symmetric doors that are a copy of Jansen's originals. On the other hand, an amazing, outstanding floor in black and white stands out from a more neutral palette.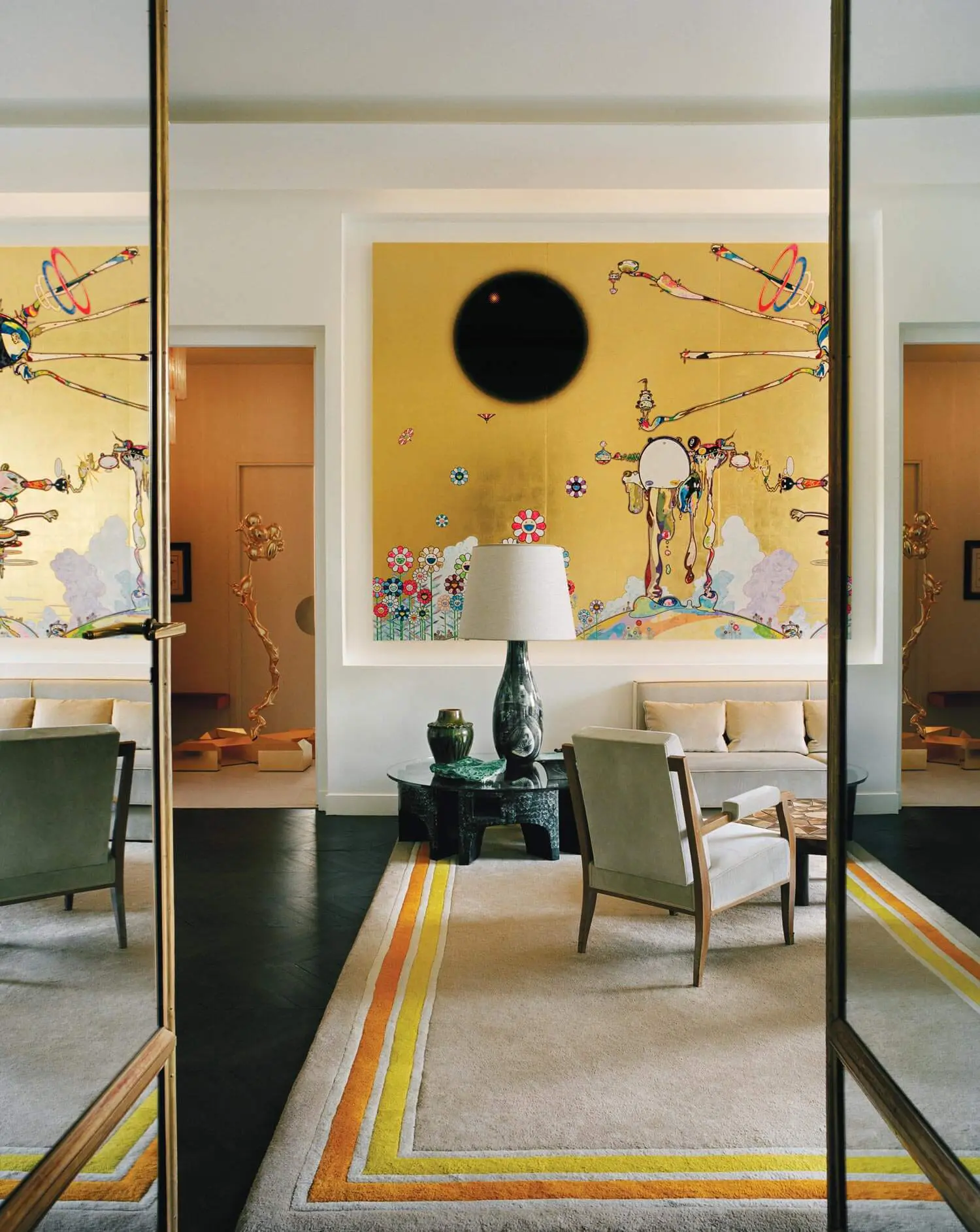 Benoit Dupuis says that "in an apartment lacking long views, the Takashi Murakami paintings create a landscape and add a sense of depth and perspective."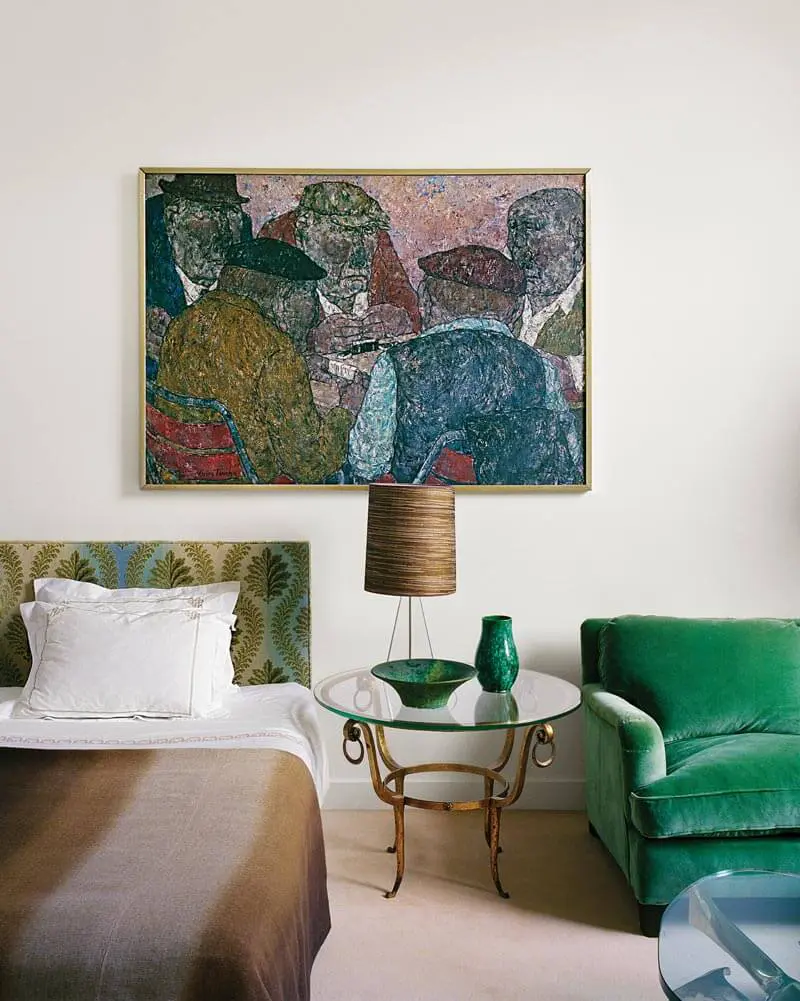 All images by: François Halard