Choosing the right Living Room Art has not always been so easy, because there are always multiple things to think about. We give ten bold ideas for you to be inspired by them!
Moscow Apartment, Akant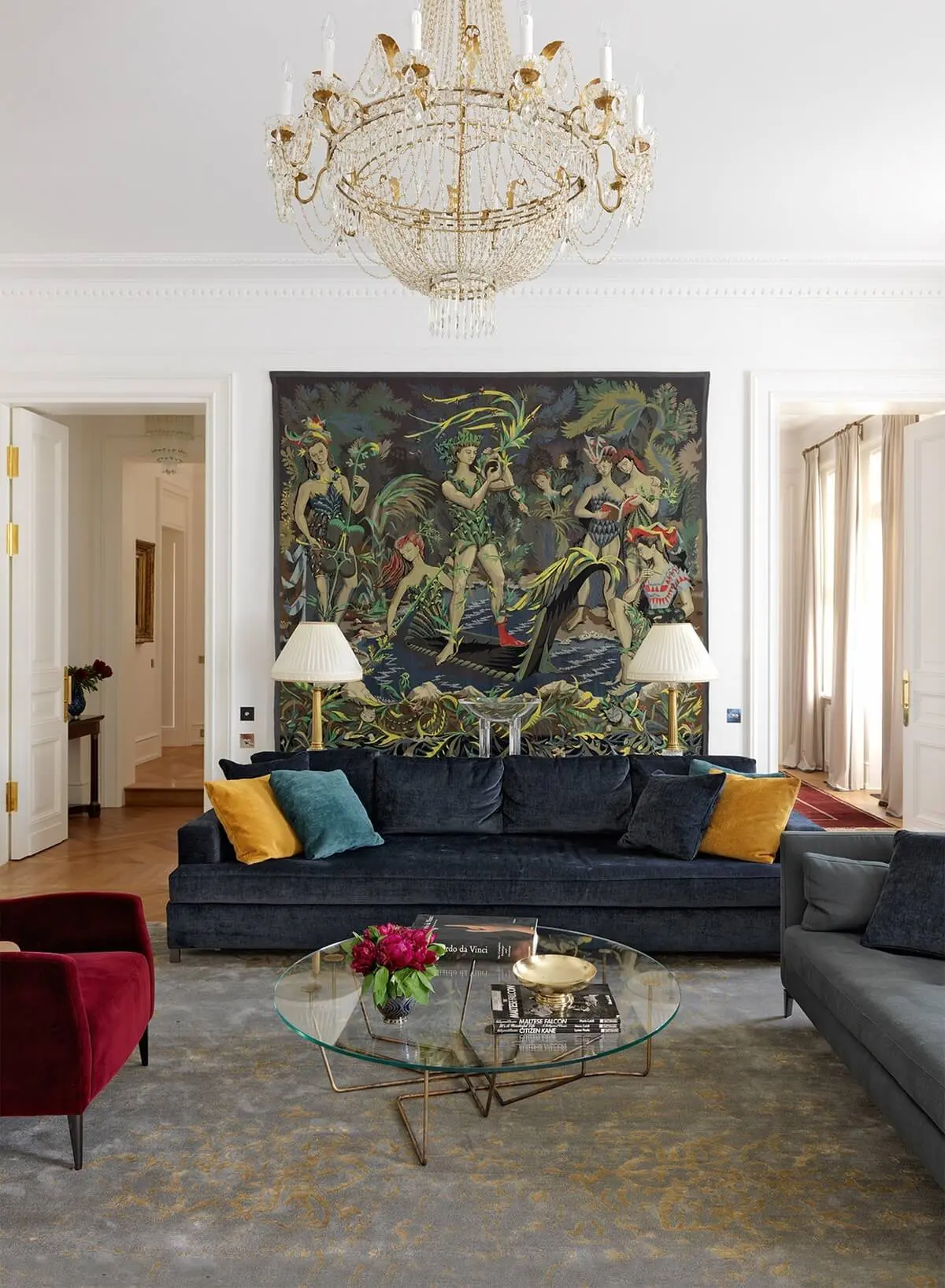 Our first living room art lays on a Moscow Apartment with a 1942 tapestry by Lucien Couteau. Traditional art always fits in a bold and unique interior design.
Paris Apartment, Jean-Louis Deniot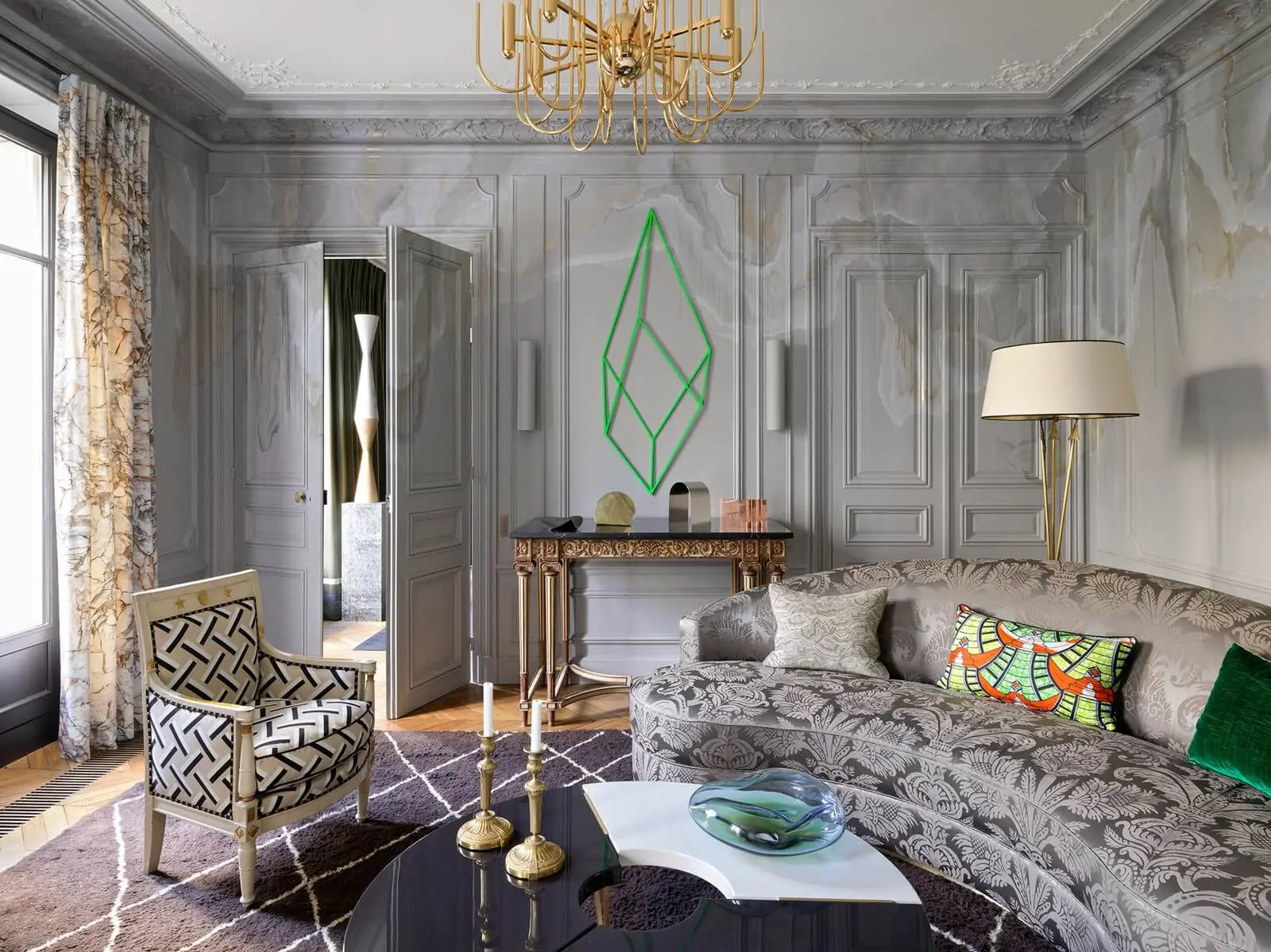 According to the French Interior Design, the owner of this place and his client wanted art, however, he didn't want to invest that much. But still, he wanted a calm ambiance with some art. So, Jean-Louis Deniot created some geometric art designs for the living room.
Amsterdam Penthouse, Job Smeets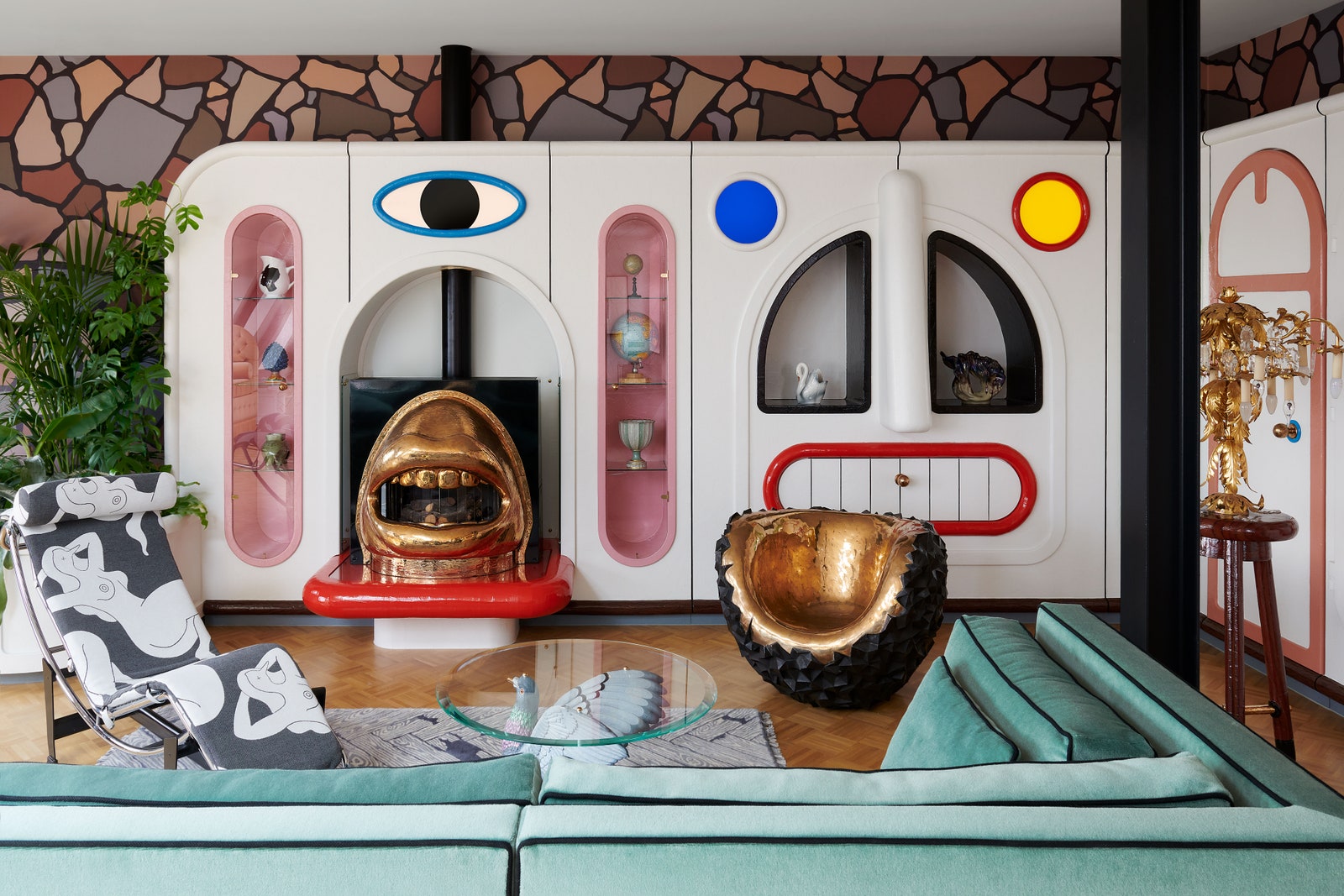 In this living room, every single piece means art. Job Smeets designed this home for friends, and he really did an amazing job adding a psychedelic vibe.

New York Place, Kevin Isbell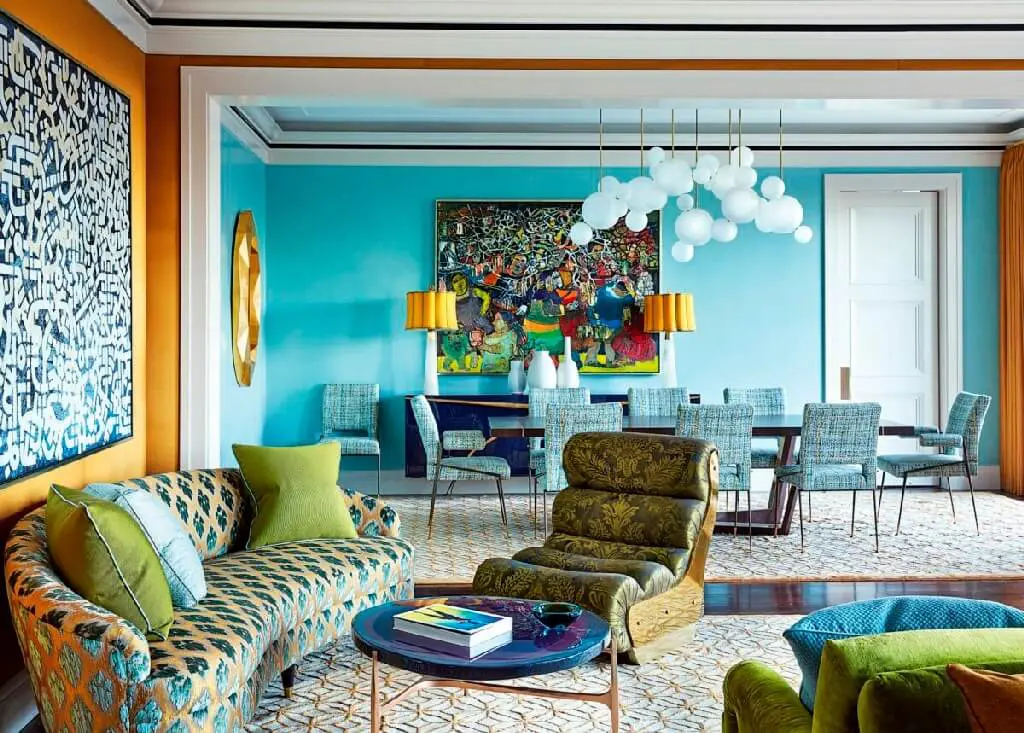 Color is everything in this home. Designed by Kevin Isbell, and always matching the owner's needs. They wanted something that could get them out of their comfort zone, and this happened. Green and blue combine perfectly, and the art we see here is abstract and contemporary at the same time.
New York Residence, Suzanne Lovell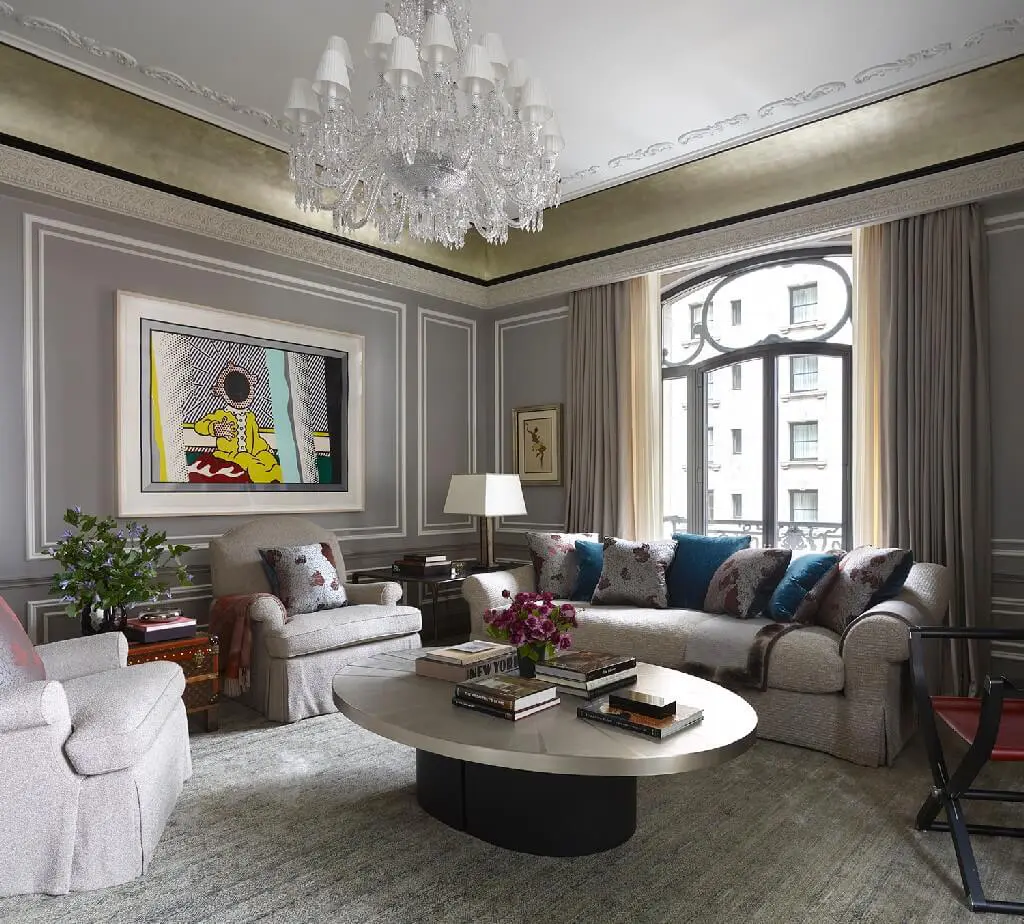 This is a traditional french home where art needed to be included. Suzanne wanted to add modern decor, so she decided on a pop-art artwork.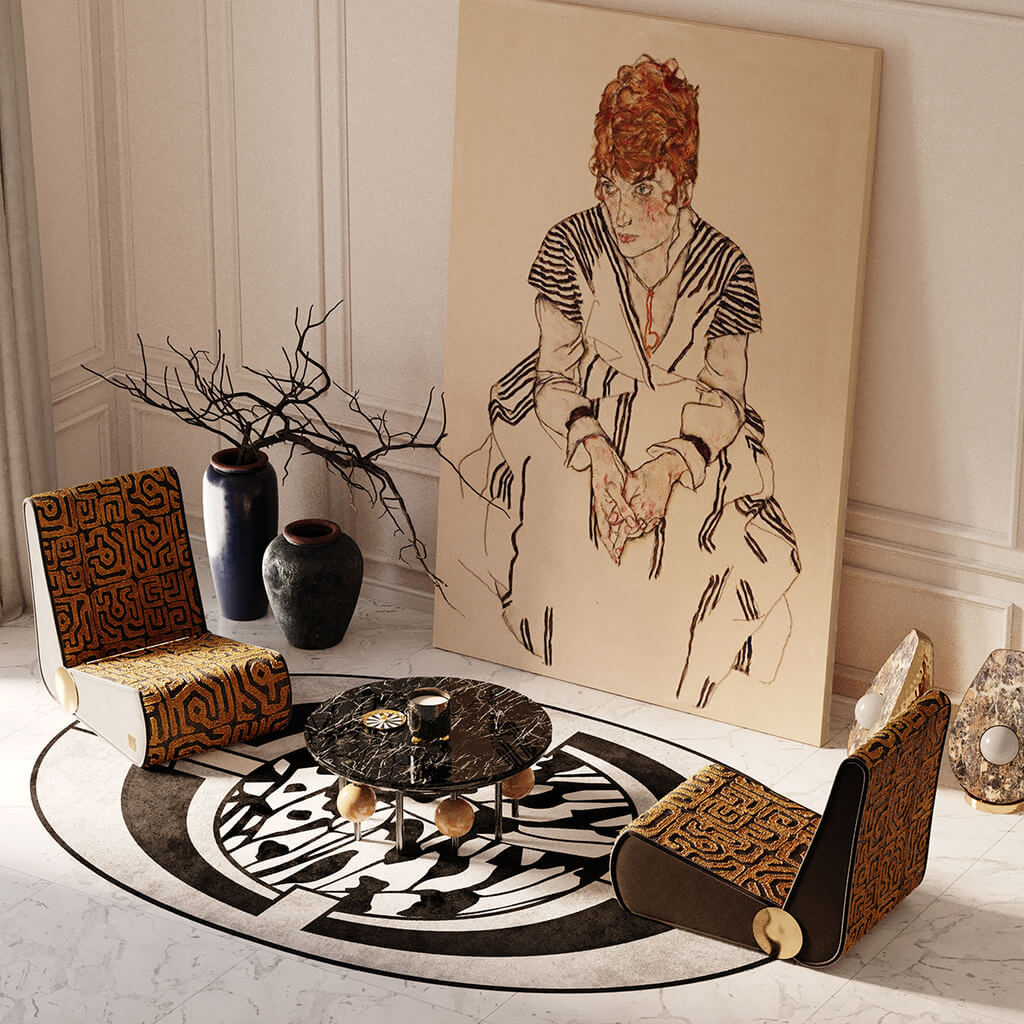 Hommés Studio and ACH Coll. have loved art since the beginning and this is why is always included with our pieces!
Toronto Residence, Katherine Newman Design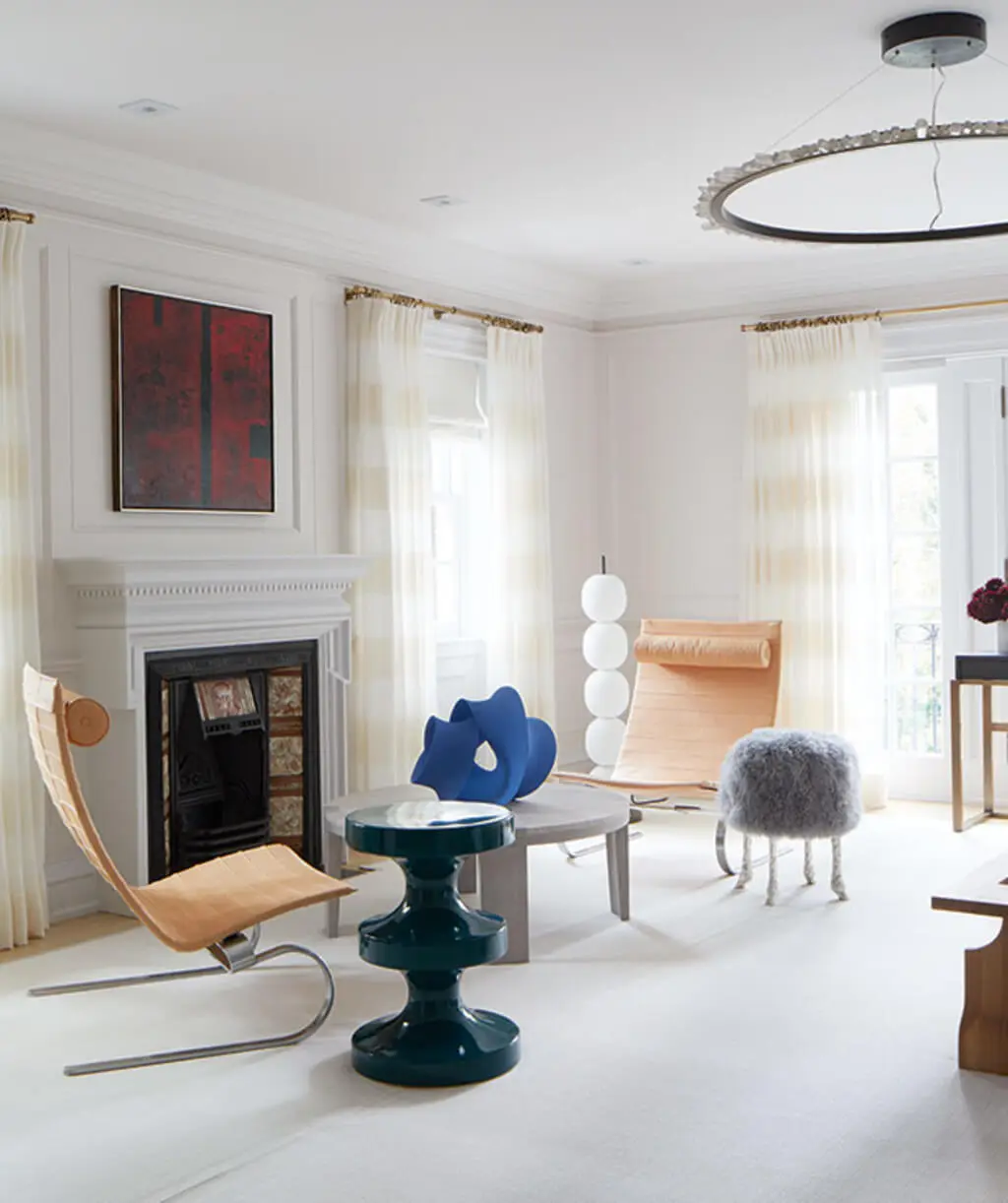 An important thing to talk about is that when art and interior design match, everything is right. Katherine Newman Design did exactly that in this living room.
Bay Area Home, Geoffrey de Sousa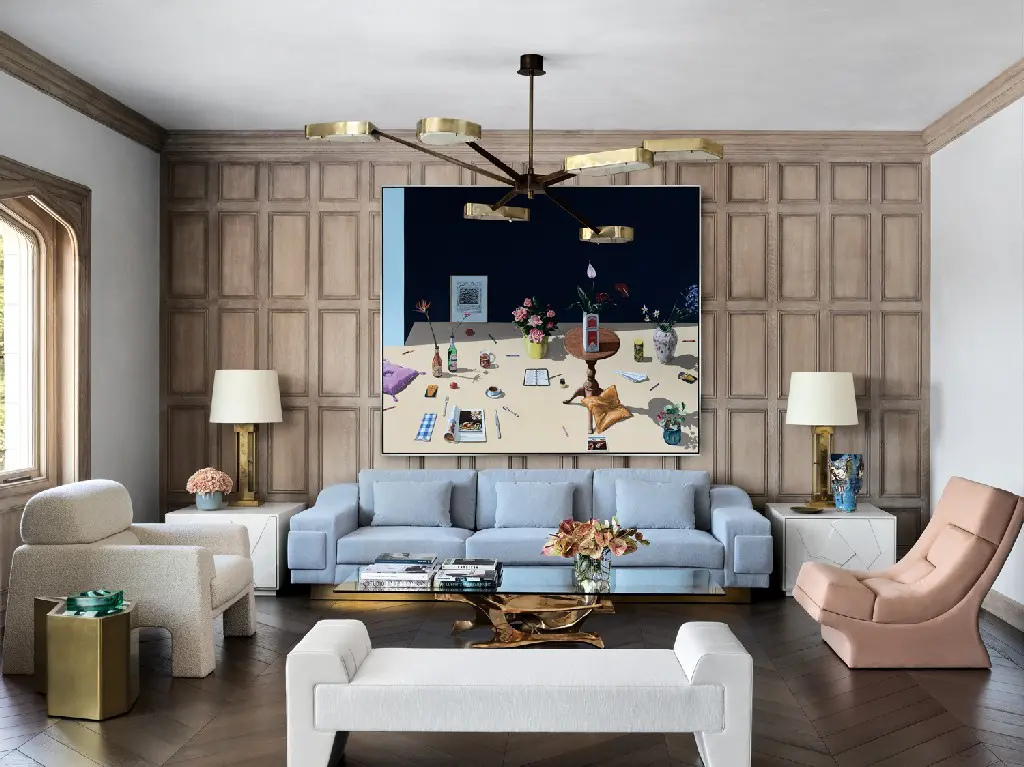 Geoffrey de Sousa always keeps it natural, and this living room design follows the same path. With walnut floor and classic paneled walls. In the background, we can find the living room art which is a surrealistic painting!
Manhattan Penthouse, 2Michaels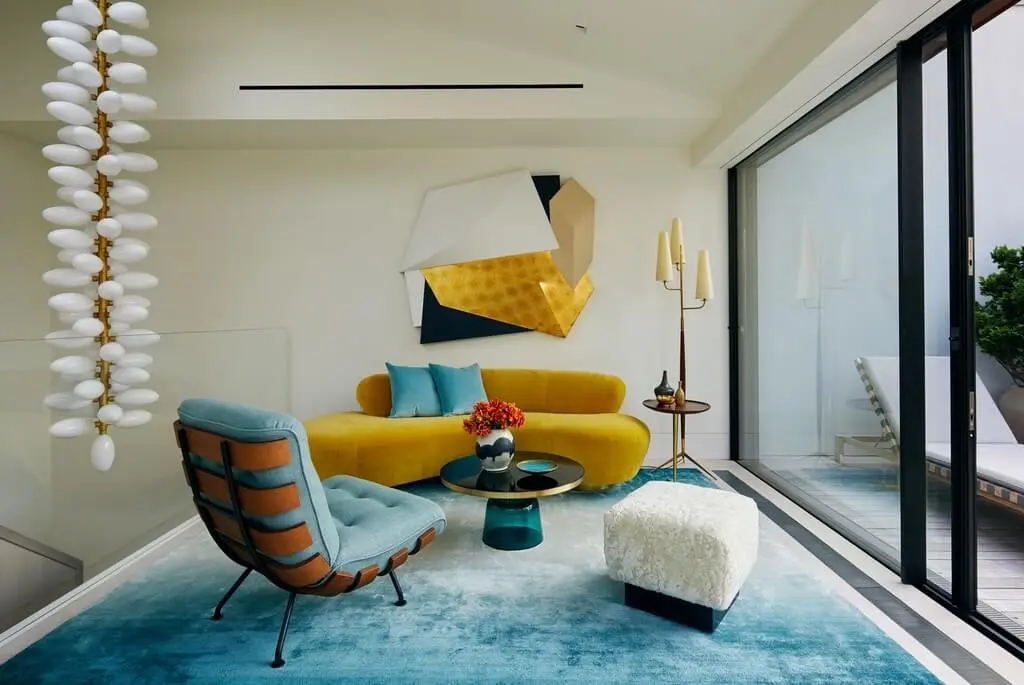 Joan and Jayne Michaels are responsible for this Manhattan Penthouse. All of their projects always combine curvy furniture and abstract work. In this Living Room Art, we can see a sculpture on the wall by the artist Charles Hinman.
Madrid Apartment, Jaime Beriestein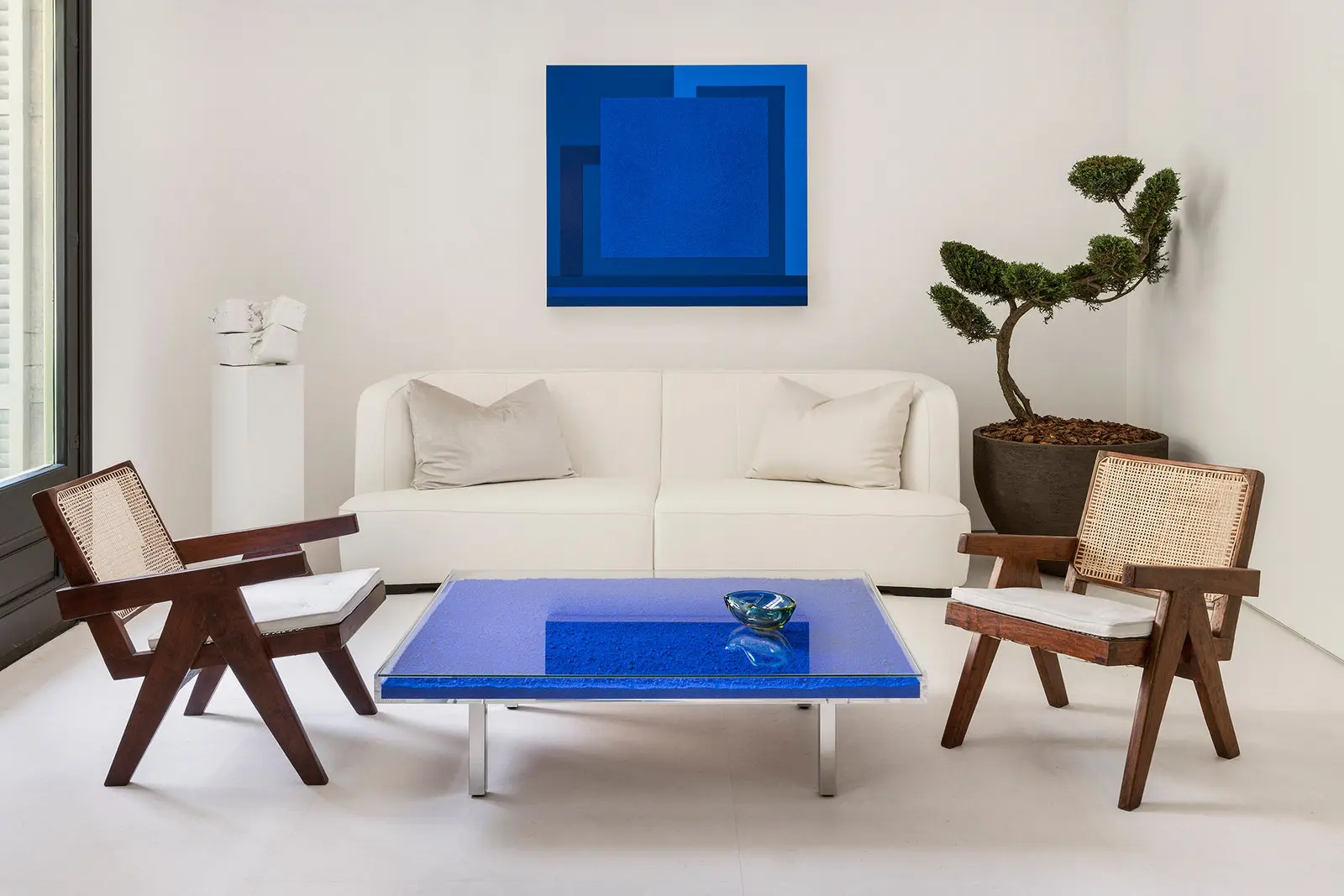 This apartment belongs to the interior designer Jaimie Beriestein and it's located in Madrid. This living room design has two Le Corbusier armchairs and a unique Table Bleue by Yves Klein. On the wall, we can find an artwork by Peter Helly that is a reflection of the center table.
Paris Apartment, Cathy Vedovi and Benoit Dupuis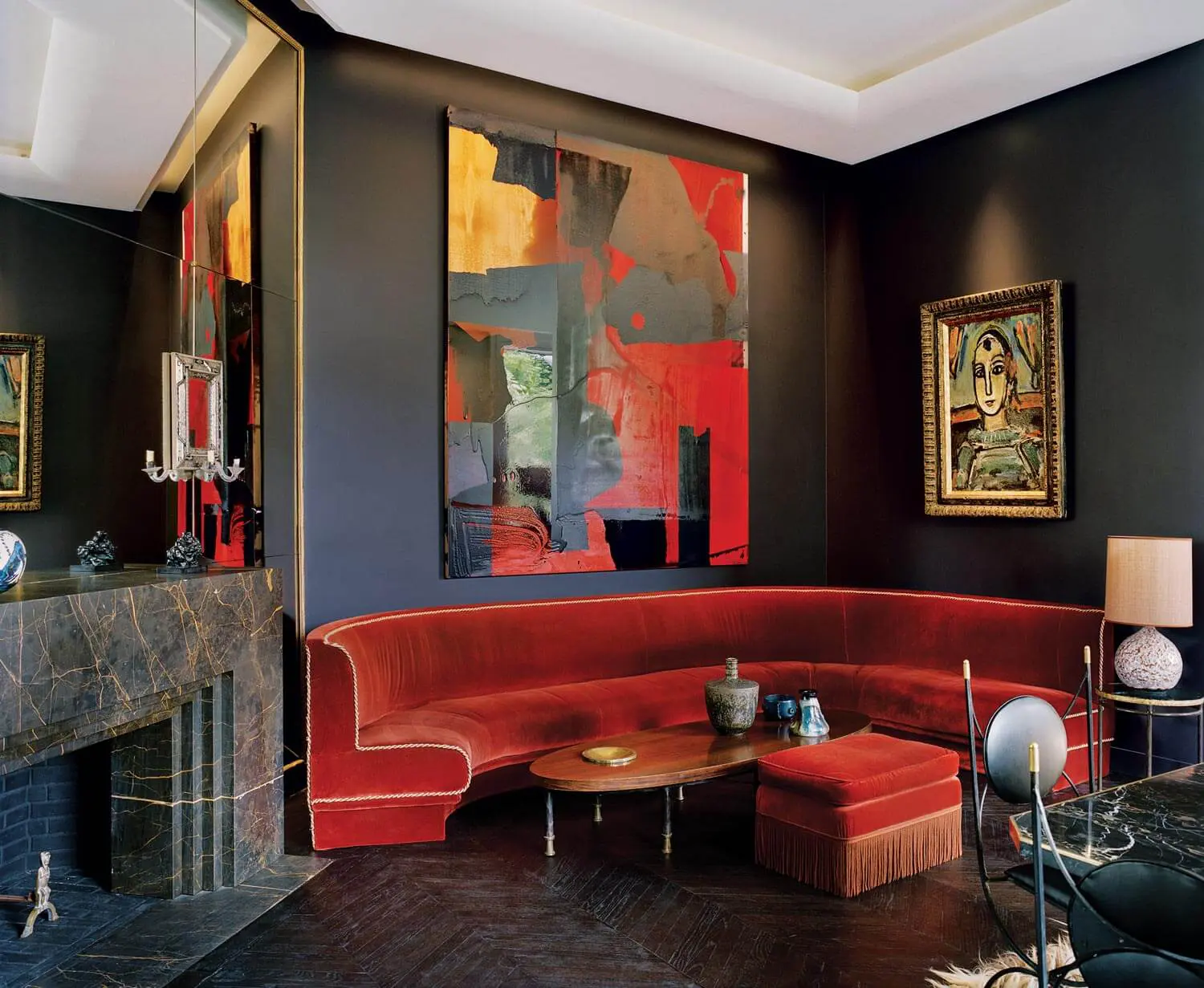 This Paris apartment was first designed by Jansen, now Cathy Vedovi and the architect Benoit Dupuis did a renovation to the house. The living room is divided into two different areas, one is more dark and red tones, with an abstract art piece. The other is more neutral and minimalist.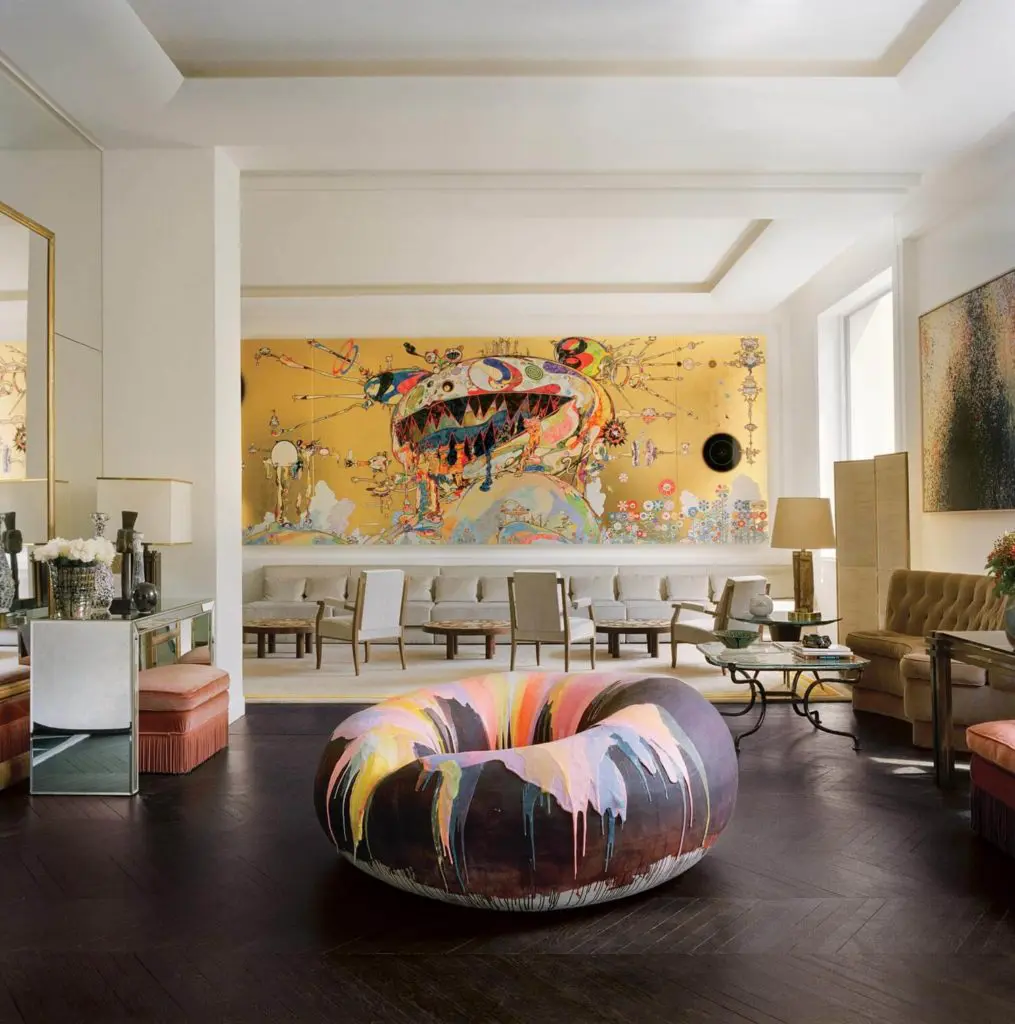 Both spaces become one with a round-shaped artwork by Nathalie Djuberg right in the middle.