Designer Casey Kenyon may not be a well-known name, but it will be. Kenyon´s been working behind the scenes on the big projects AD has published. Nowadays, the designer is ready to conquer the world with his own business.
Casey Kenson started getting into the design world right after college when he was Marc Jacobs's assistant for six years. The designer loved the time that we worked with the famous fashion designer because of his knowledge.
The designer represented the fashion guru when he bought a townhouse in Greenwich Village. Cases Kenson also worked alongside the designer Thad Hayes, John Gachot, and Paul Fortune.
Once the house was done, Casey started working in Gachot Studios and then in Apparatus, where he was a design director. Two years went by, and the designer started his journey alone.
INSIDE THE PALE PINK NEW YORK HOME
Like many designers, Casey Kenyon's most attractive project is his own house. A parlor-floor pink, pale apartment in Brooklyn, New York City. He lives there with his partner Jonathon Beck, and production designer.
The apartment perfectly balances old-school New York residential finery and contemporary décor. It's filled with color, patterns, texture, pedigree, and provenance furniture.
Casey Kenyon painted the living room with Farrow & Ball´s Dead Salmon and Setting Plaster colors. It created a warm and welcoming environment for the combination of different furniture.
Therefore elements like the club chairs, cocktails tables, an Oushak carpet, and a bespoke cabinet brought a vintage environment.
The dining room is covered with a cocoon of panels upholstered in brown corduroy. It is a discreet way to the Apparatus chandelier, a marble table and chairs by Luigi Costa Dominioni for Azucena.
The decoration continues to the bedroom, designed with shades of purple and burgundy. Additionally, with Karl Springer lamps, bedside tables by Paul Evans, and other iconic pieces.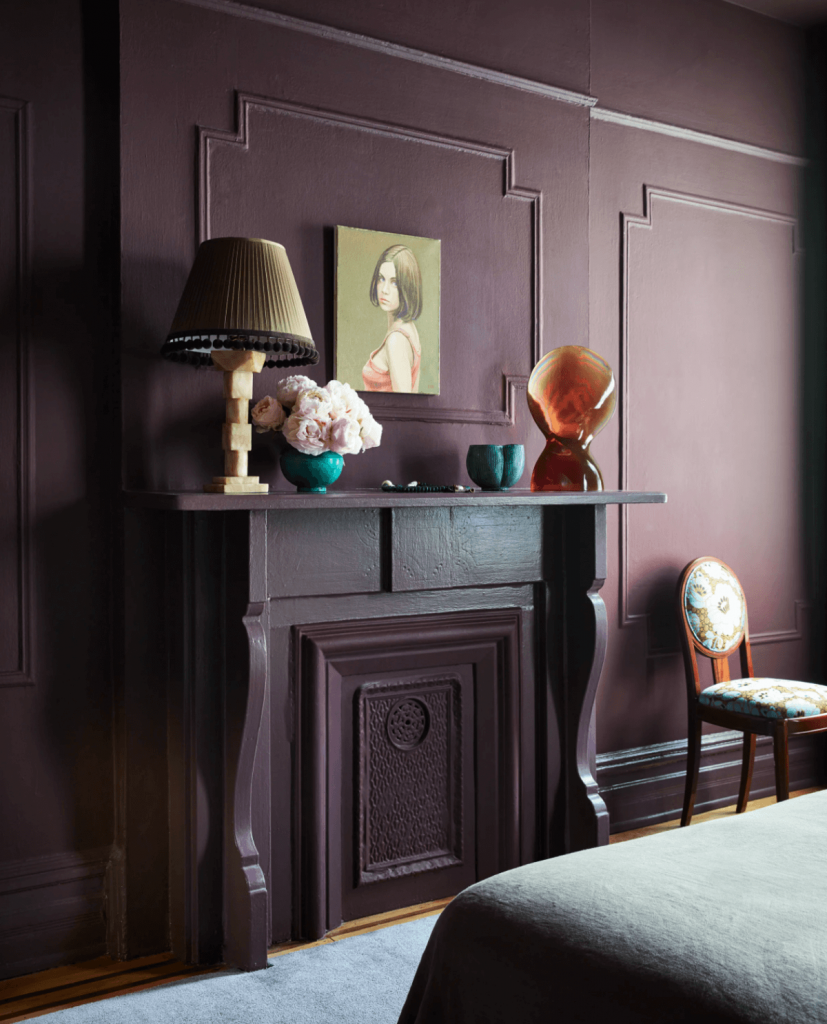 For the designer, a home needs to be a place to relax. When decorating, Casey likes to use color strategically. In the end, what counts is the little things like where you will put your side table or the tableware.

Credits: Architectural Digest