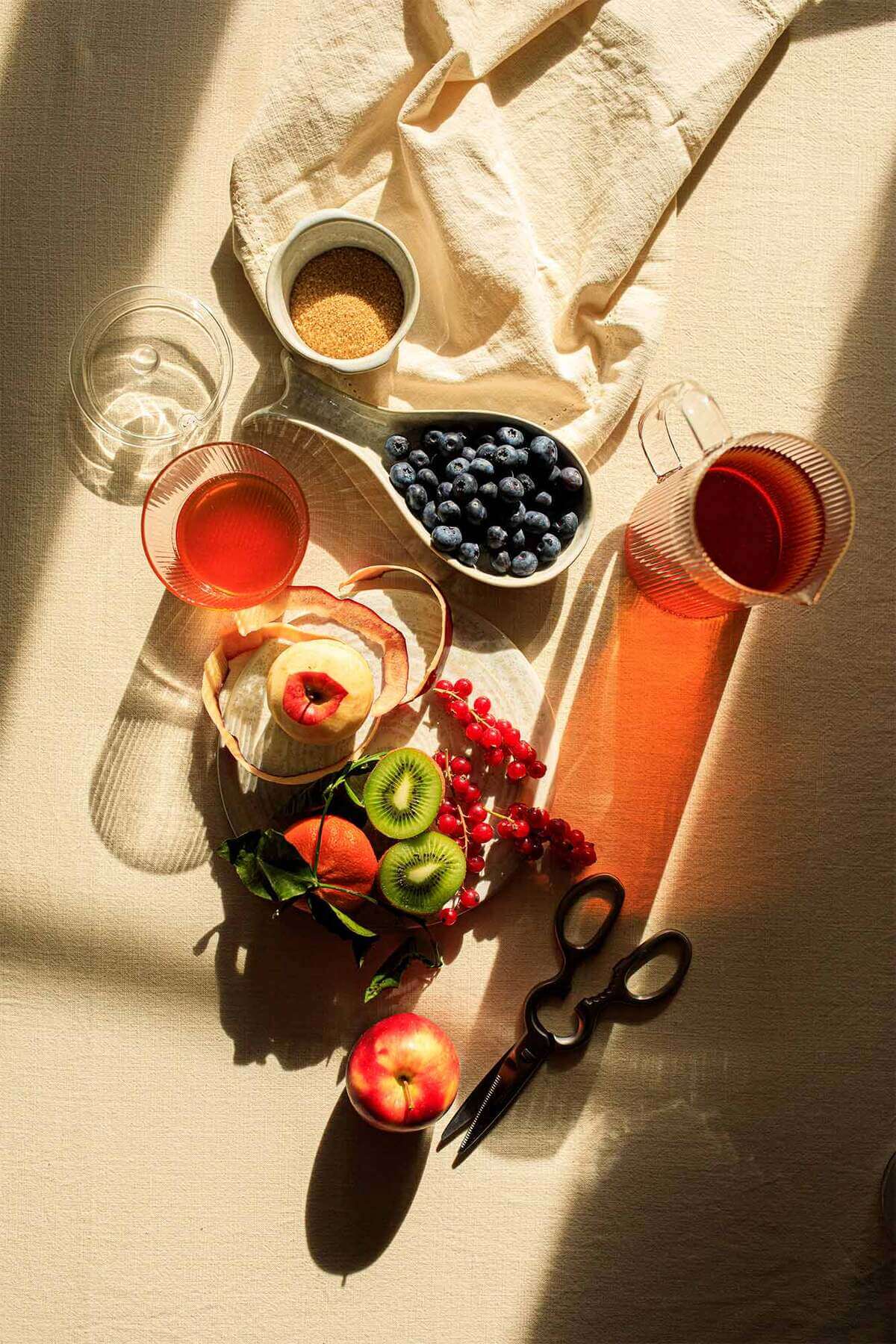 The Summer Time is almost here, and so are the long beach days that we all enjoy. What is more perfect than a good refreshing drink for these sunny days.
We present you with 5 must-have summer drinks recipes for your next soiree with your friend on a sunny day.
1º Recipe – Cold Infushion with Fruit and Pickled Dill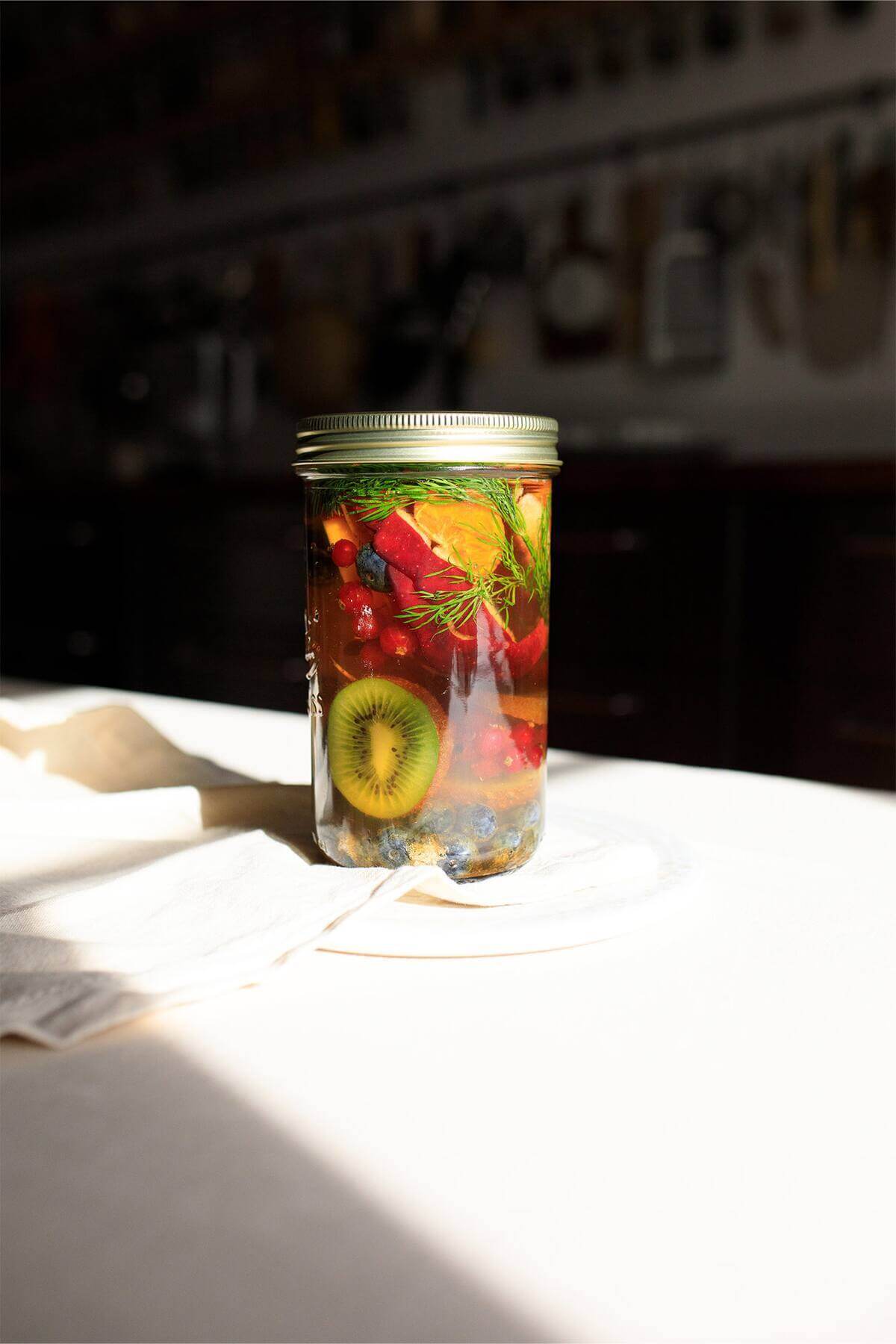 Ingredients:
100g blueberries
1 apple
1 kiwi
1 mandarin
1 bunch of currants
1 sprig of dill
1l apple cider vinegar
60g of sugar
Preparation:
1º- Chop all the fruit, and put it in a bowl
2º- Add the vinegar to the bowl, and then mix it well.
3º- Leave it to refresh for 1 week and refrigerate it before serving
2º Recipe – Tepache Infused with Pineapple and Ginger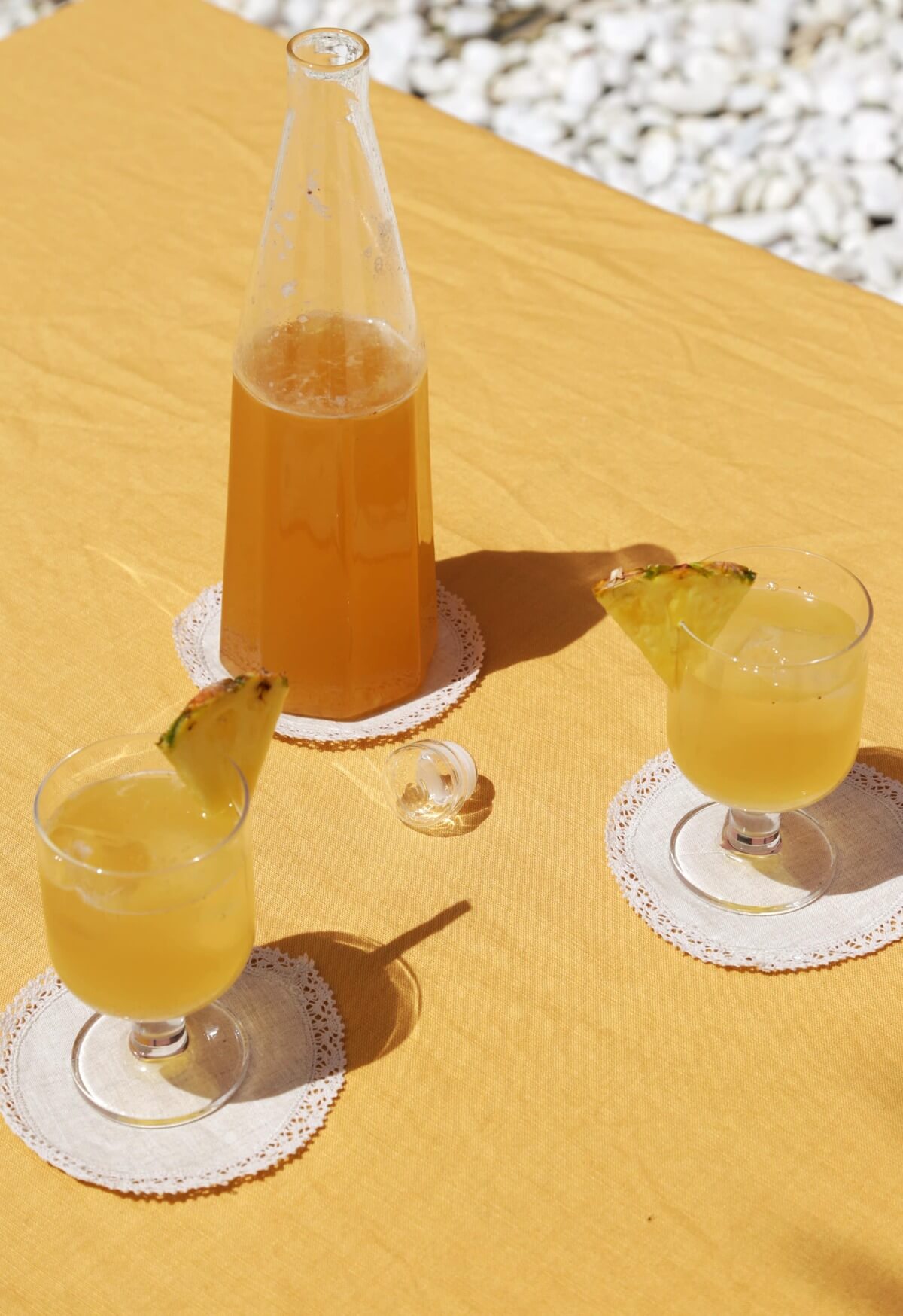 Ingredients:
½ Pineapple
2 slices of ginger
5 tablespoons of panela or cane sugar
2 cinnamon sticks
2 cloves
1 star anise
Preparation:
1º- Wash the pineapple and cut into cubes with skin and stem. Then place all the ingredients in a jar with a lid and cover it with water
2º- With a wooden spoon, gently crush the fruit, and cover it with a lid.
3º- Leave it to ferment for 3 to 5 days. Then strain it and refrigerate.
3º Recipe – White Sangria with Summer Fruits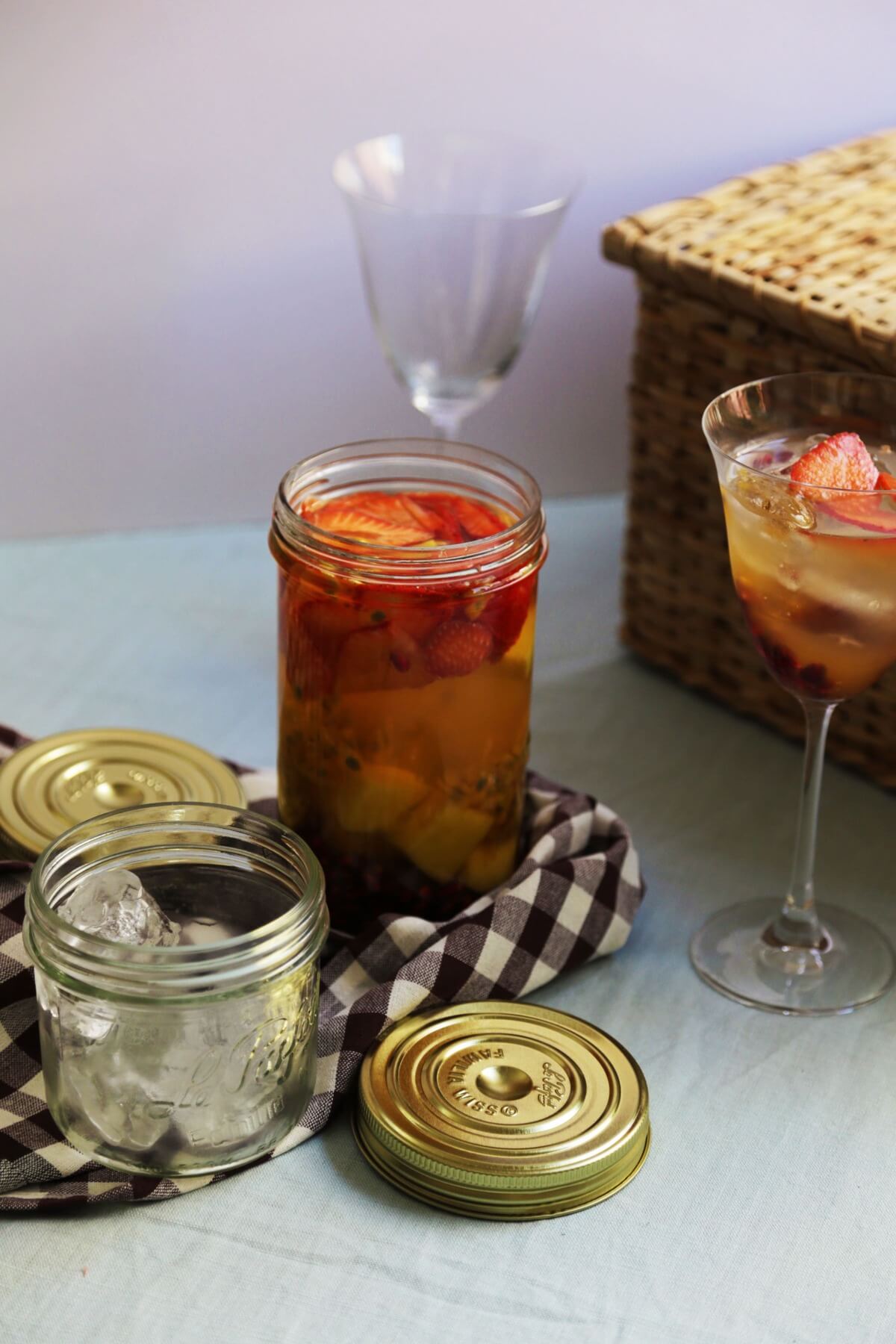 Ingredients:
750cl fruity white wine
1 passion fruit
8 strawberries
½ mango
½ pomegranate
3 tablespoons of brown sugar
Ice
Preparation:
1º- Cut the fruit into small pieces, and take out the pulp from the pomegranate and the passion fruit
2º- Place all the ingredients into a jug, and mix it with a wooden spoon
3º- Let it stand for 10 minutes before drinking. Then serve it with plenty of ice.
4º Recipe – Lemonade with Cucumber, Watermelon, Mint, and Pink Pepper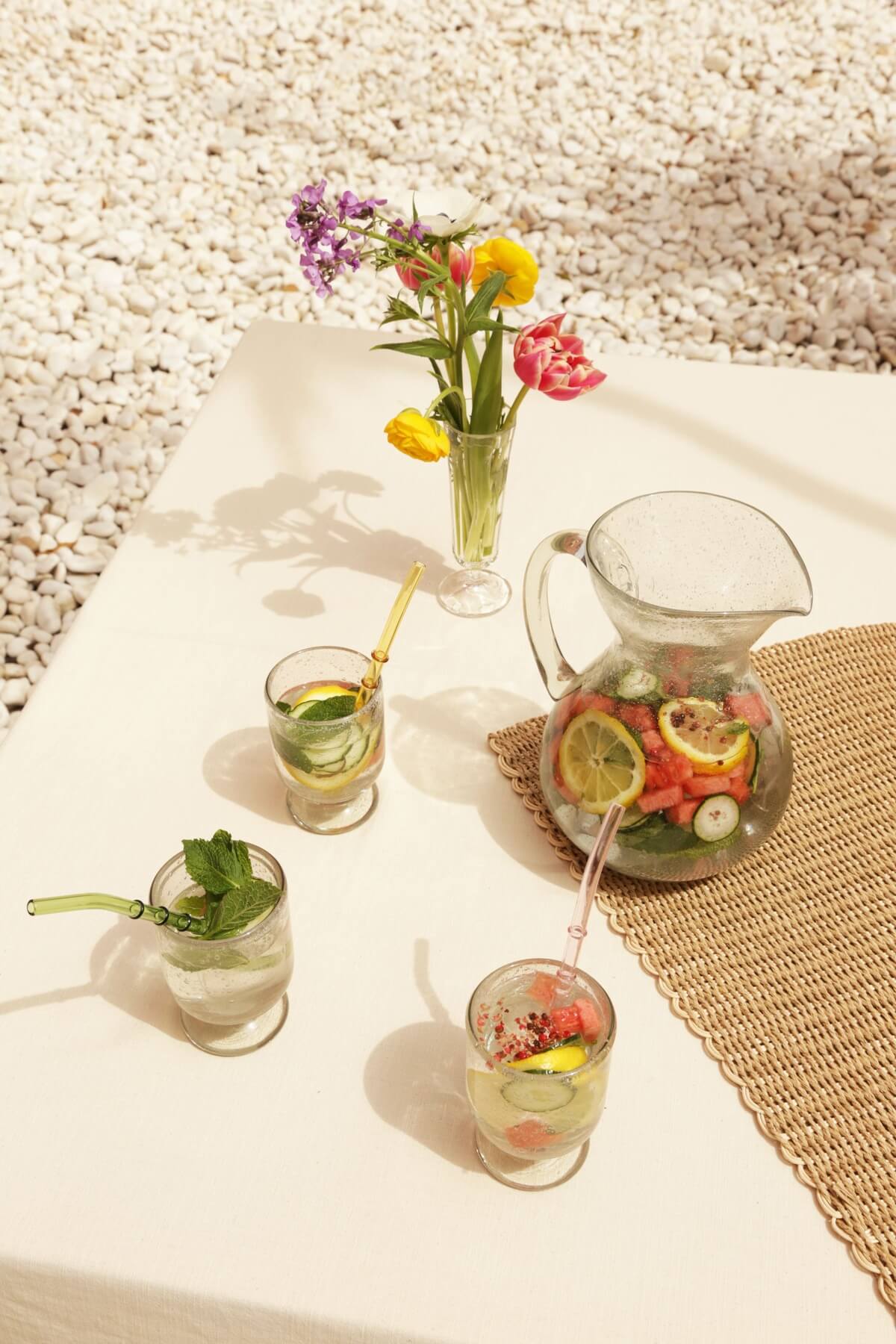 Ingredients:
2 lemons
300g watermelon
1 cucumber
5g mint
1 tablespoon of pink pepper
4 tablespoons of agave syrup
1l water
Preparation:
1º- Cut the cucumber into slices, and the watermelon into cubes
2º- Put the lemon juice, the fruit, and the mint leaves in a jar.
3º- Serve it with a lot of ice
5º Recipe – Iced Tea with Hibiscus and Blood Orange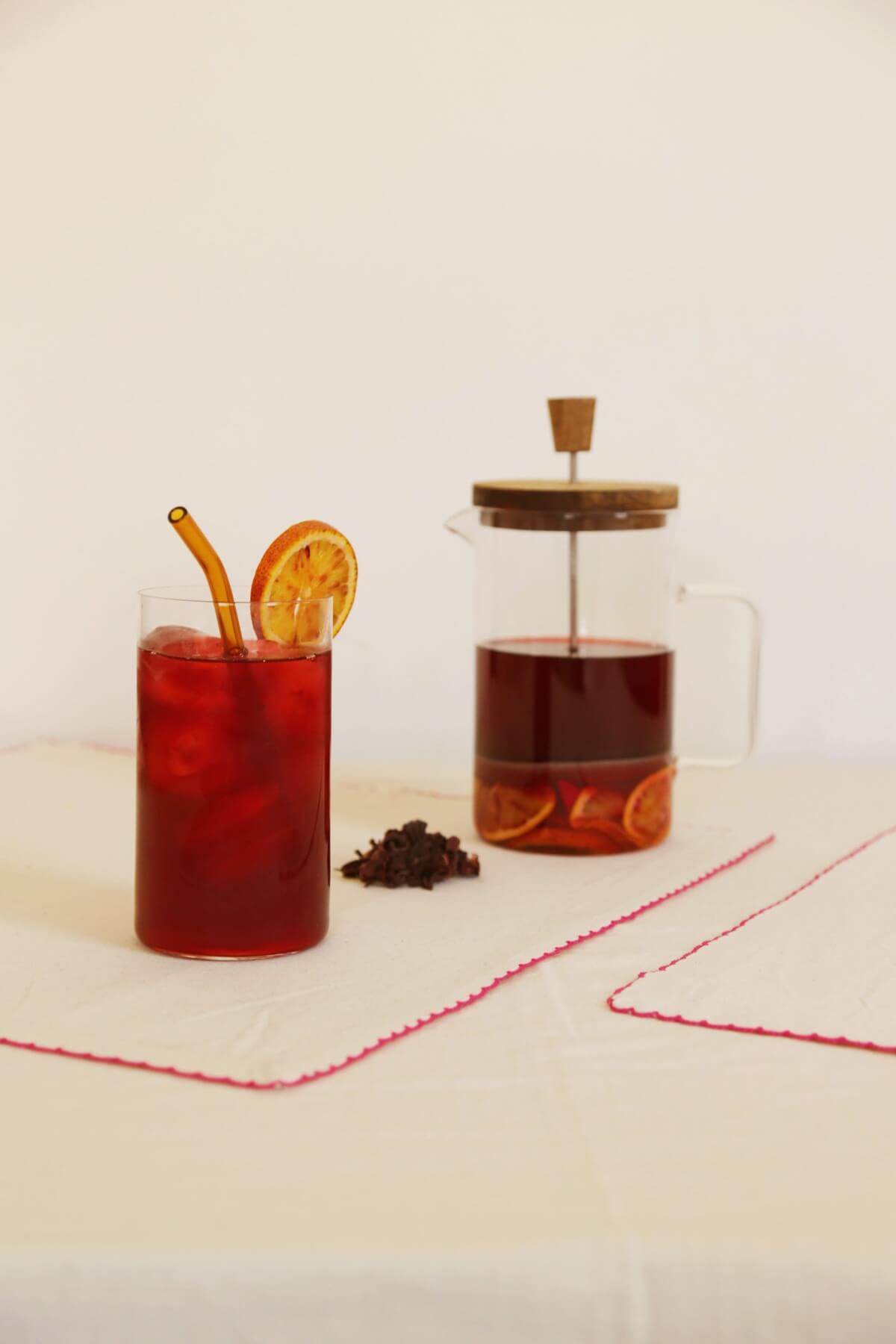 Ingredients:
2 tablespoons of hibiscus
1 blood orange
1 tablespoon of orange
Blossom Water
4 tablespoons of honey
10 rose petals
1l of water
Preparation:
1º- Put then 2 tablespoons of hibiscus, the honey, and sliced blood oranges in a jug together. Then fill it with hot boiling water.
2º- When the water is cold, add the orange blossom water and the rose petals. Served it with plenty of ice for a more refreshing feeling.

Source: Zara Home