If you could create sneakers to wear without using your hands, how would you do? This simple question was the starting point for the Nike Go FlyEase design team. The first-ever Nike sneakers that can be worn without using your hands. Thanks to a simple hinge to put them on, it is now possible to take off some sneakers without tying the laces or using another type of fastener.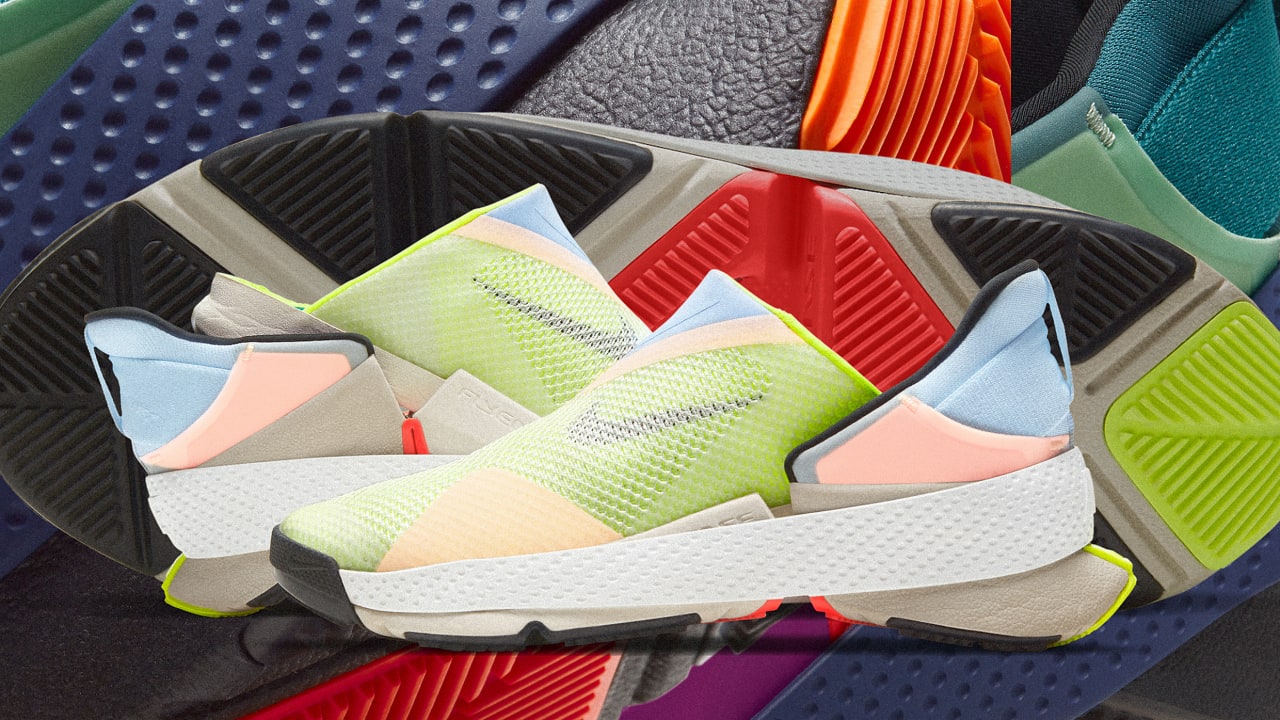 The secret of these hands-free sneakers is in the entry plate and the folding stand. Nike Go FlyEase works because the tension band and bistable joint keep the shoes in a stable open position. Just place your foot on the entry plate until it clicks into place, press the heel on the folding stand and you're done! They allow you to put on and take off easily, so you are always one step ahead of everyone else.
Nike eliminated the need for laces or other closures by building the shoe around a patent-pending bistable hinge inside the sole. This hinge allows the shoe to be secured both in the open position for the foot to enter and in the closed position for when the shoes are in use. Good innovation turns the complex into something simple.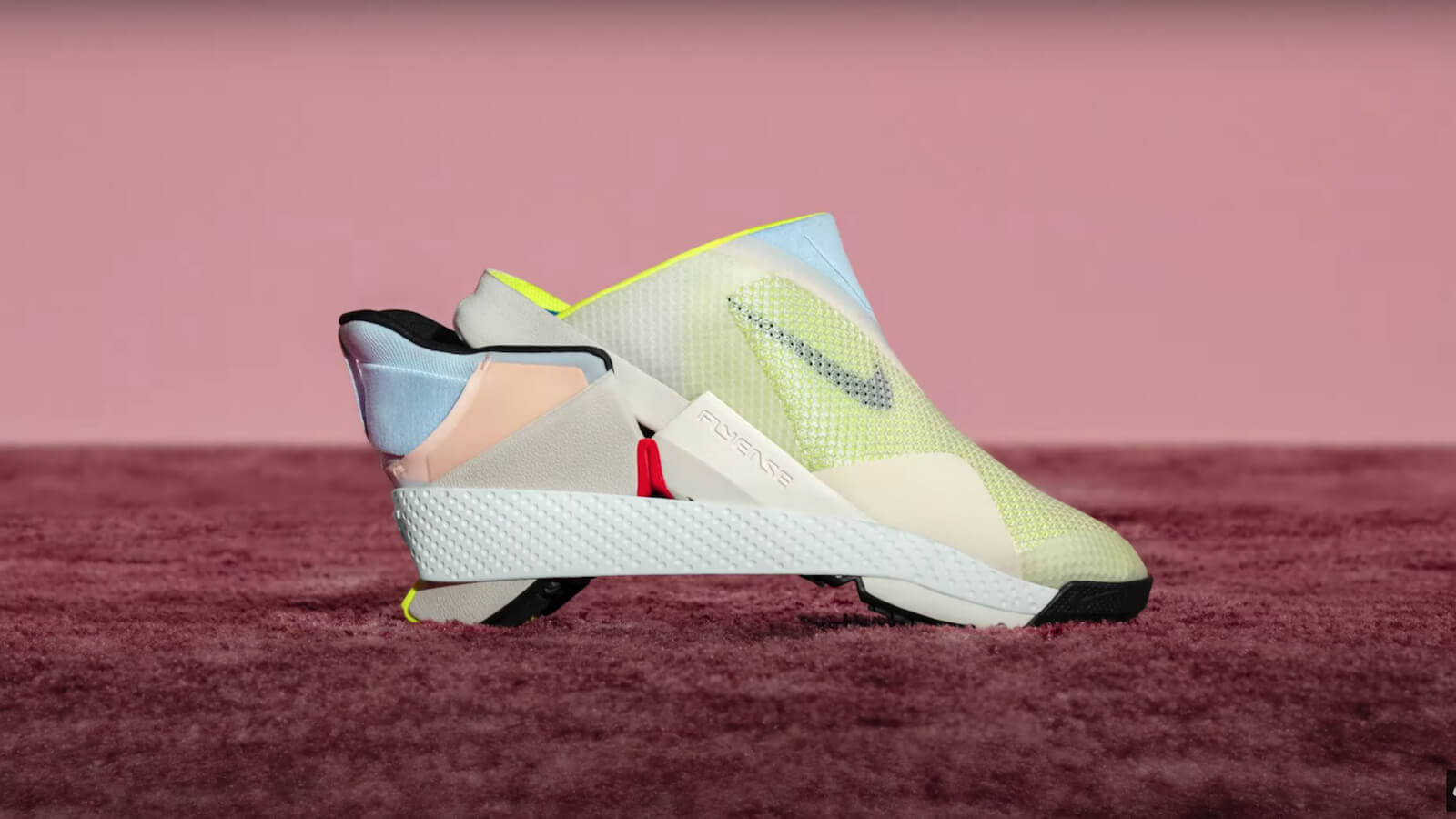 But the ease of putting them on is not the only innovation of these sneakers. Nike really thought of everything! So you don't have to change your shoes for different events, the Nike Go FlyEase color palettes capture the soft pastel tones of sunrise and the bold colors of the city at night. So, you're always ready for your next appointment, matching any look, any occasion.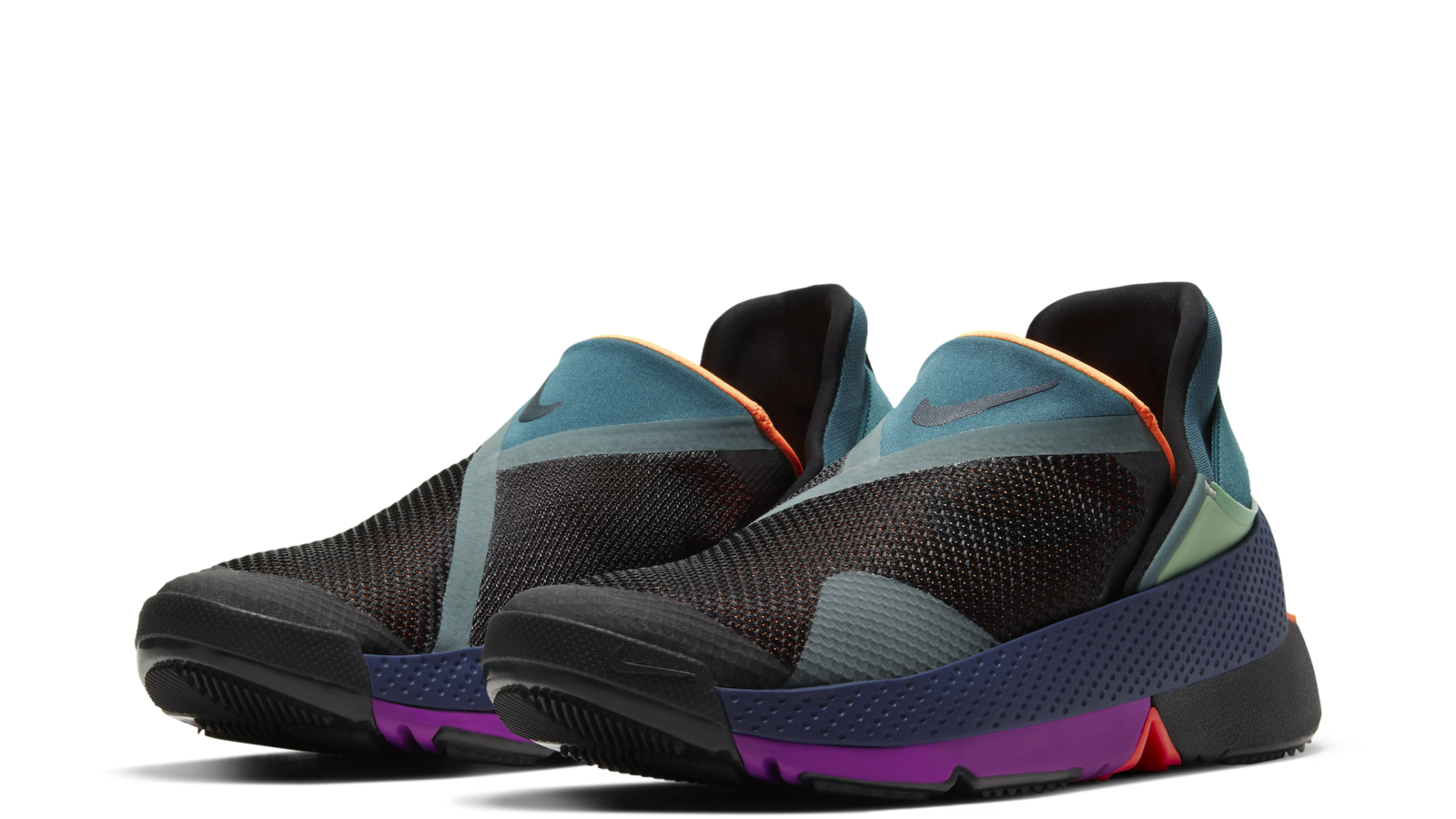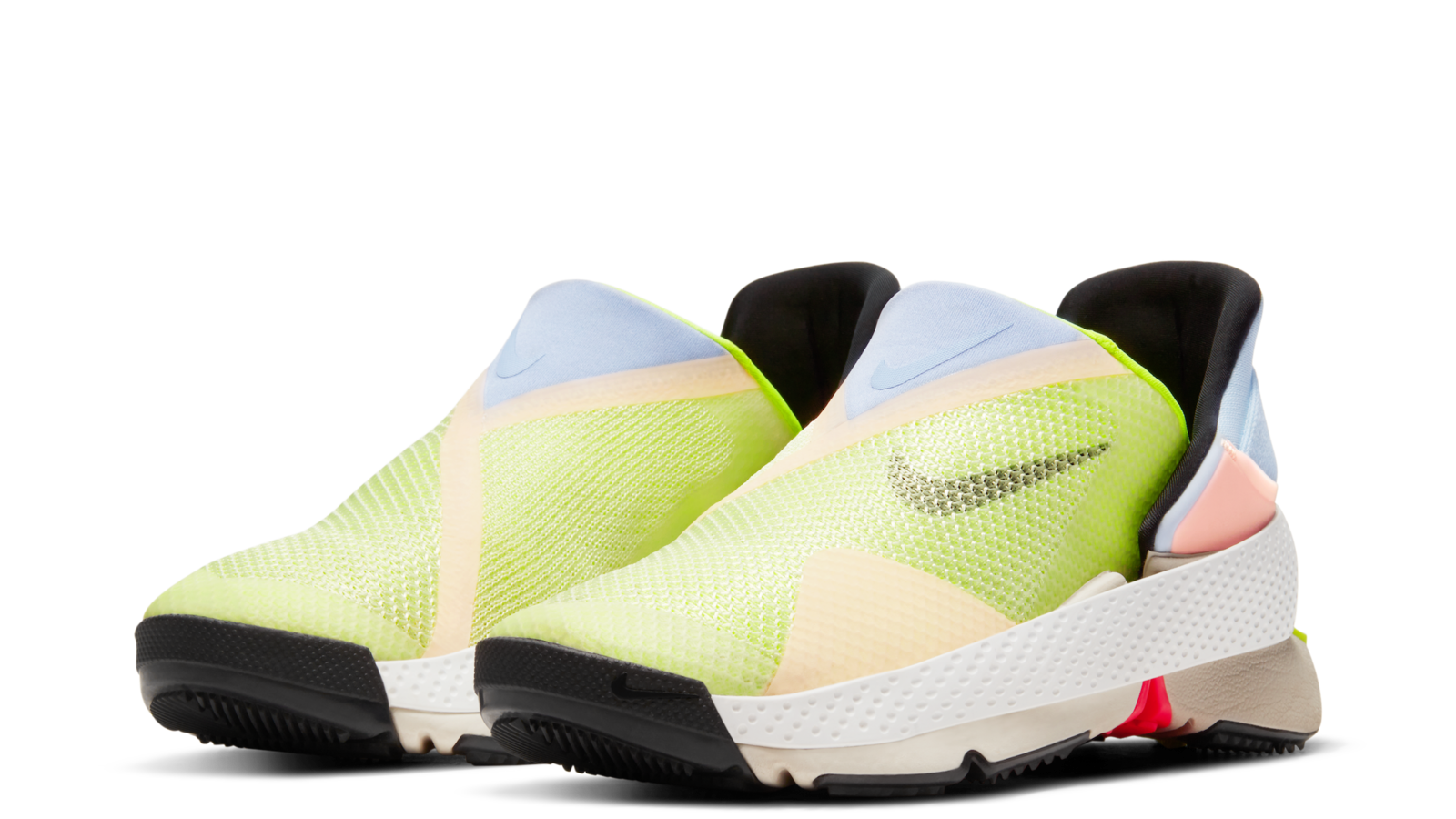 Nike identifies these sneakers as "one of the most universal shoes of all time". He adds, "This is a solution for so many people. This is for everyone."
We hope you liked our article. Feel free to pin all the images to your favorite Pinterest board. Meanwhile, you can also visit our Pinterest boards to get more inspiration.