New Restaurants with an exclusive eye for interior design. From NY to LA, take a closer look at all of these amazing places.
Damian Restaurant – Los Angeles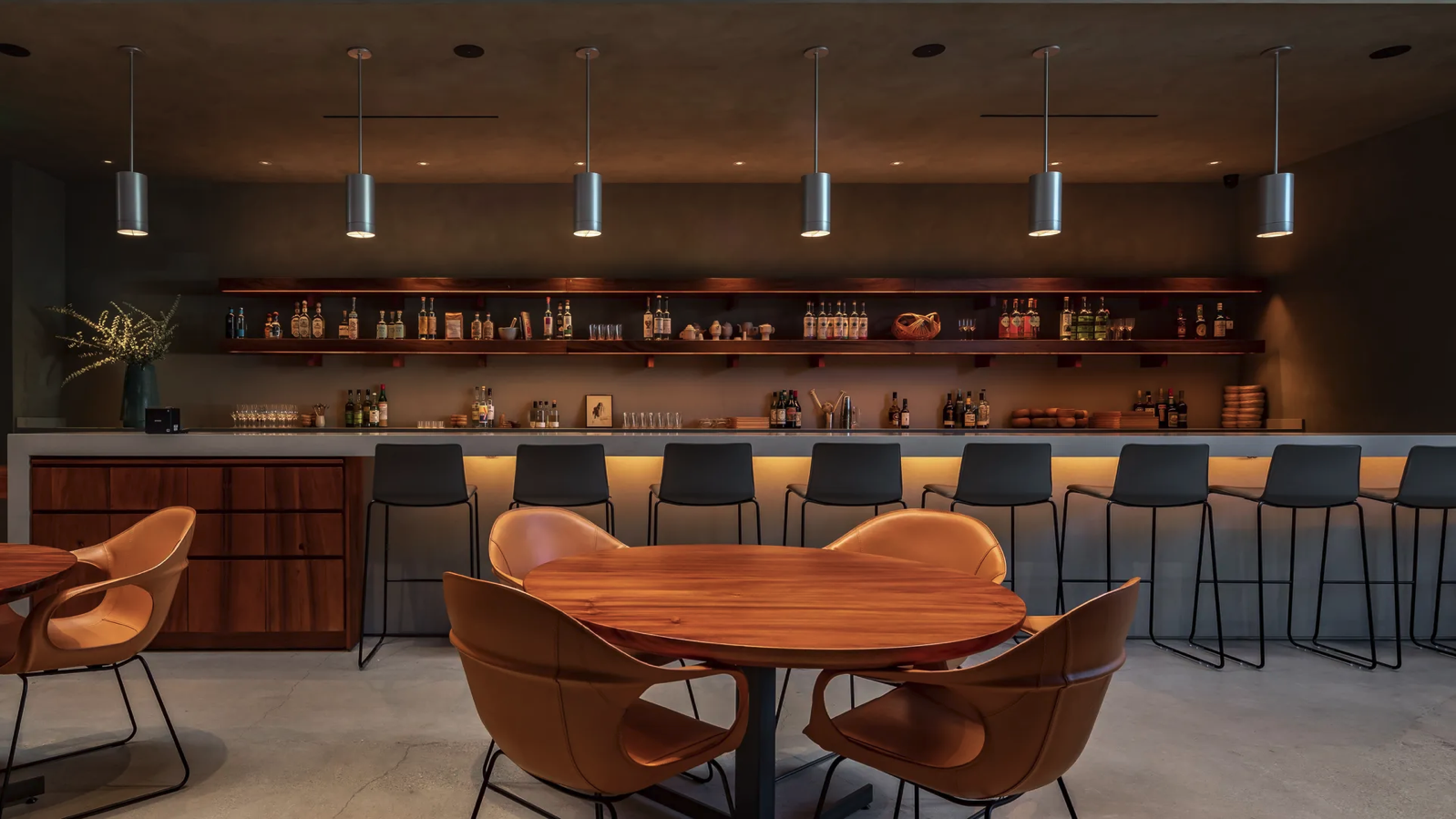 Enrique Olvera, the well-known chef recently opened Damian, a Mexican restaurant where Jesus "Chuy" Cervantes, the executive chef, prepares exclusive dishes, with corn. Corn is used for tortillas and tostadas.
Damian's interior design was a winning collaboration between the architect Alonso de Garay and the interior designer Micaela de Bernardi. In the airy space, you can discover a polished concrete bar, brick walls, and leafy vegetation. According to de Garay, "We knew the place should maintain his identity. Our only job was to give life through minor interventions, plants, and beautiful furniture; the rest was already there".

Le Pavillon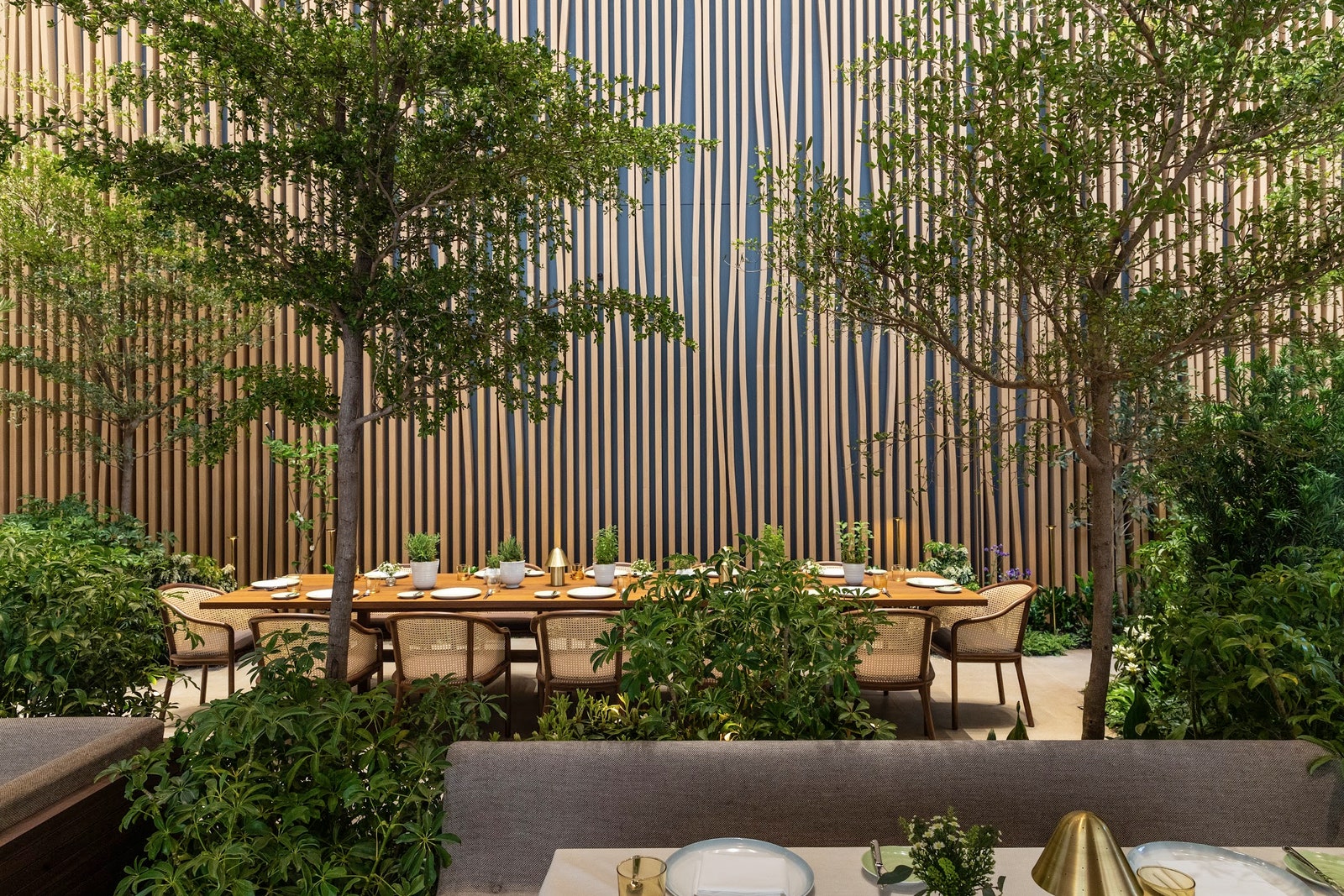 Our New Restaurants list is now on the East Coast, New York with Le Pavillon. It belongs to Daniel Boulud and it is a French seafood place. This restaurant has 11,000 square feet, it is a true oasis. Created by the designer and architect Isay Weinfeld.
Popular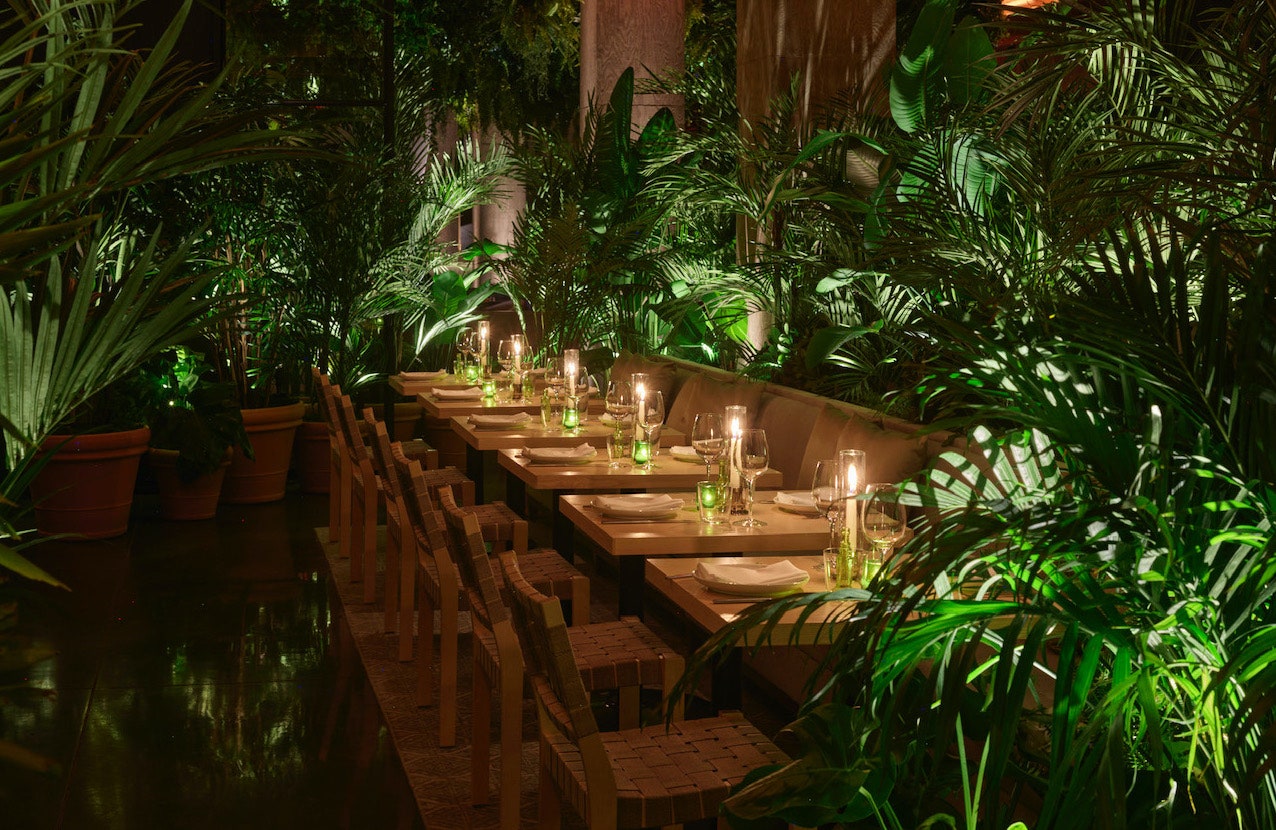 In Manhattan, you can find Popular, at Ian Schrager's Public Hotel. This is a restaurant that combines several cuisines, such as Peruvian, Italian and Chinese. Diego Muñoz is the executive chef! The Popular has a planted ceiling, black walnut banquettes, and cognac leather lounge chairs. There is nothing else to ask for here!
Lola Taverna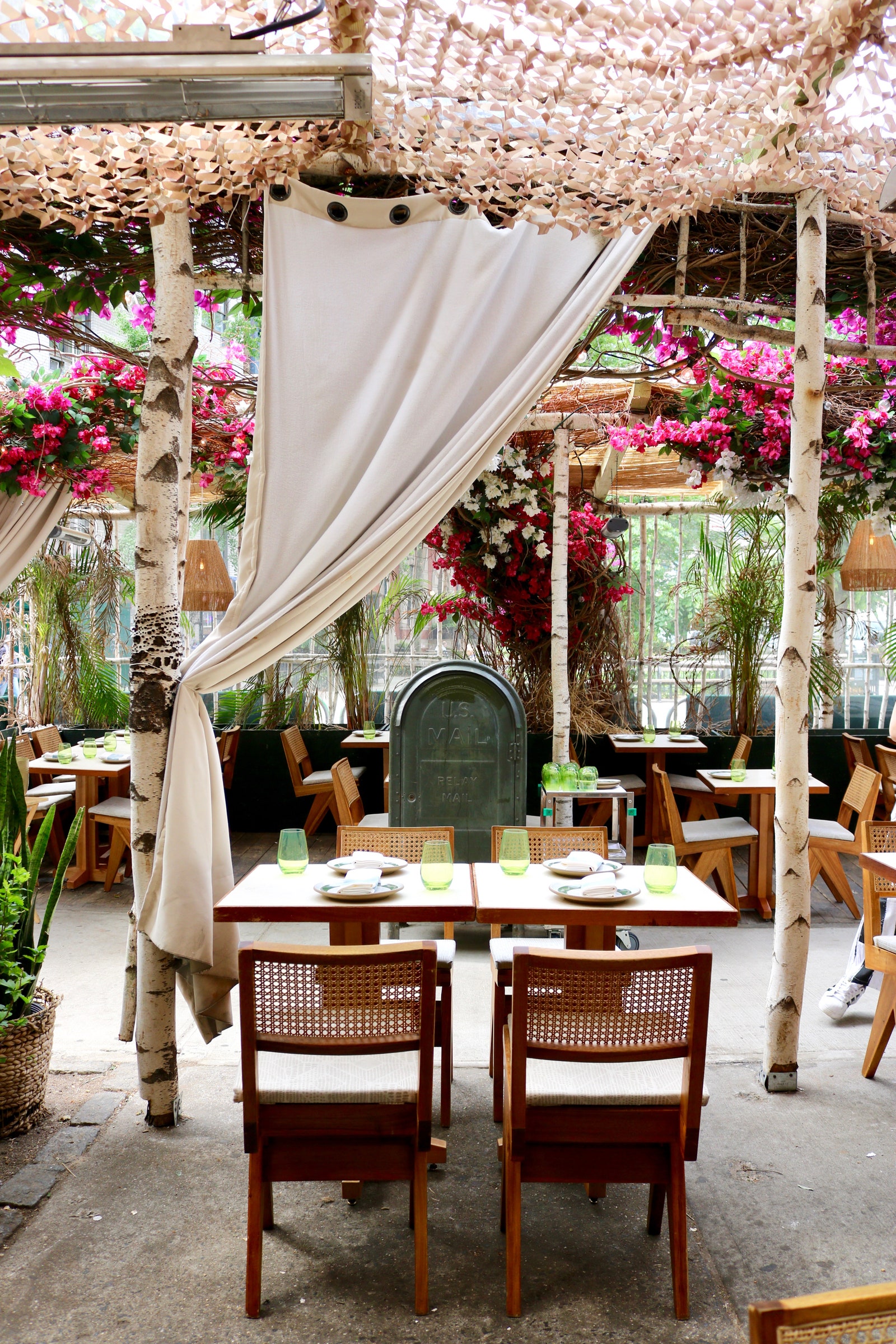 Let's take a trip to Greece to Lola Taverna Restaurant. The owner Cobi Levy did not ask for an interior designer, he did everything. He wanted to create the same vibe he felt while he visited the Tavernas in the Greek Islands of Paros and Mykonos. Levy says that "it's like being at a restaurant in the Greek isles".
Buddha-Bar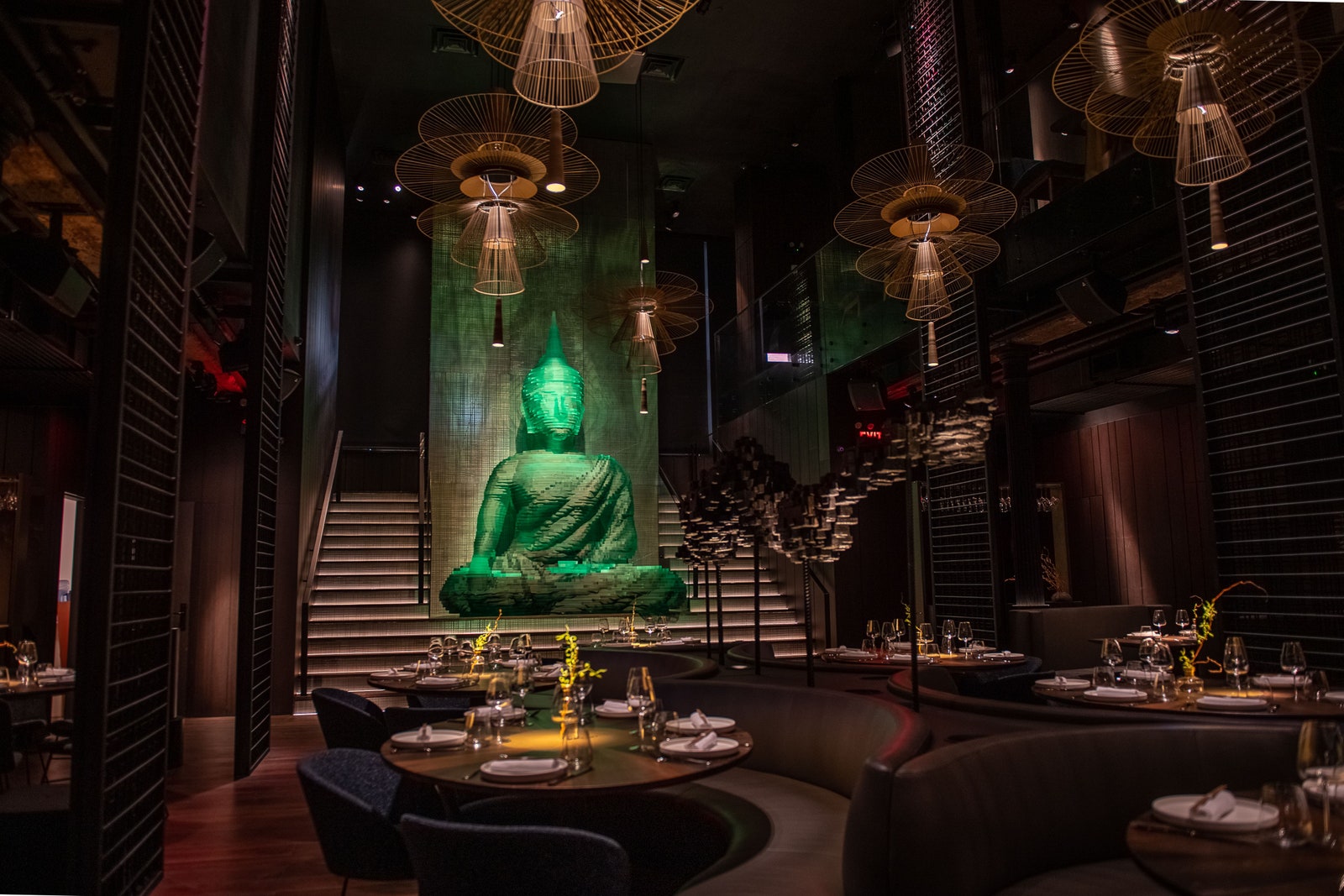 All in order to continue our list of New Restaurants. Now, we have Buddha-Bar, an outpost of the original in Paris. It features only Asian Cuisine! This place combines modern design with the building's origins. The most important piece here, the Buddha Statue, has been created with custom projections and digital art.
Il Buco del Mare
Il Buco del Mare, located in the Hamptons, opened doors in June. Donna Lennard is the owner, but she also owns the well-known Italian restaurant il Buco in New York. The menu includes Italian plates using local seafood and produce. This spot has a wood-burning oven and marble countertop, glass doors, and light wood paneling.
Miss River in New Orleans
We end our list of New Restaurants in Miss River, New Orleans. It belongs to the Israeli chef Alon Shaya, who calls his restaurant "love letter to Louisiana". It is now open at the Four Seasons Hotel and Private Residences in New Orleans. Here, you can find all local dishes with a creative touch by the chef. Alexander Waterworth is the designer responsible for the pink polished marble bar top, and the magnificent hang works on the wall by local artists.
Credits to: Architectural Digest